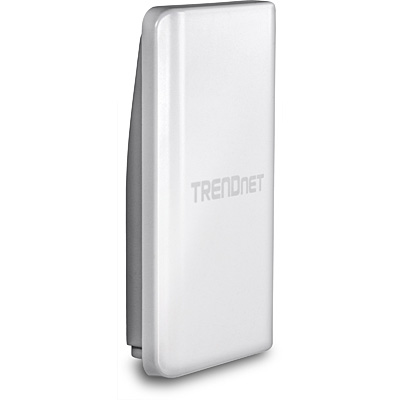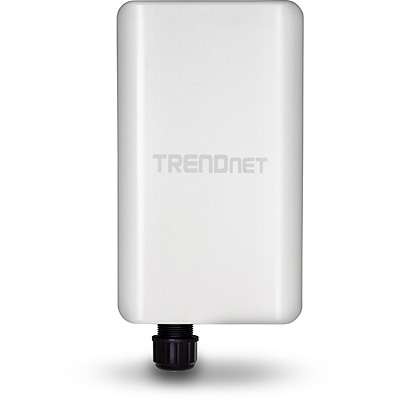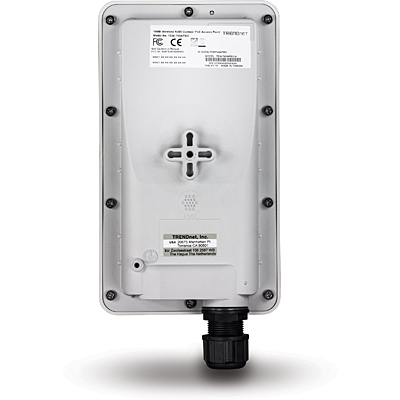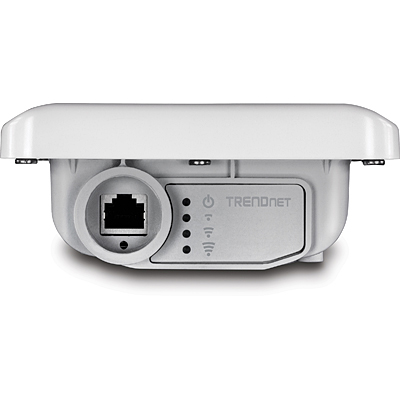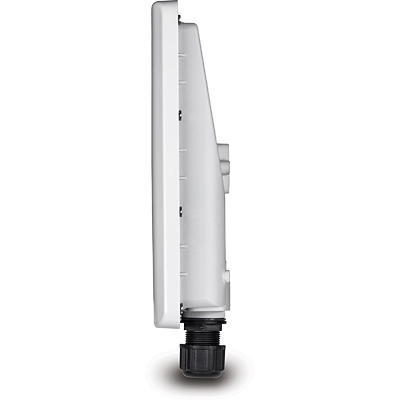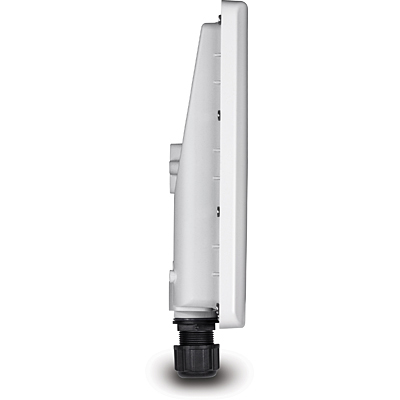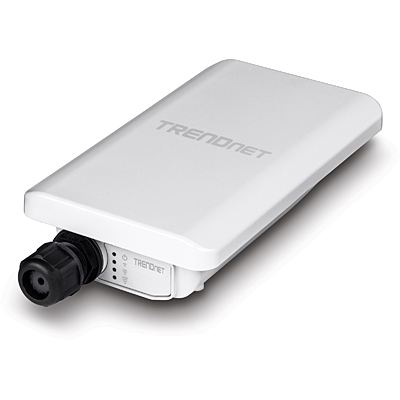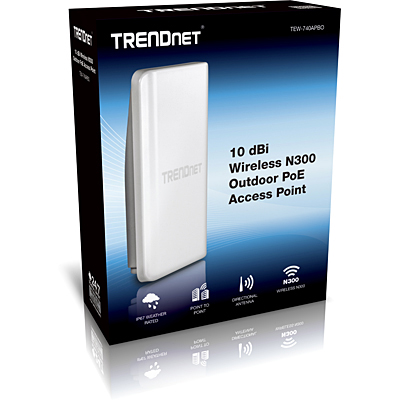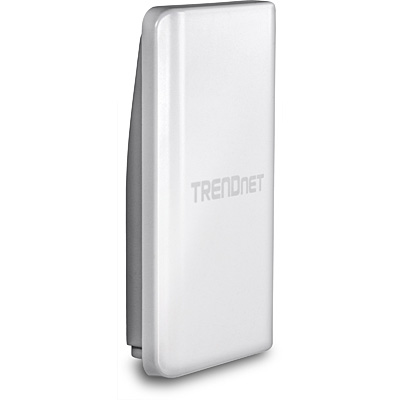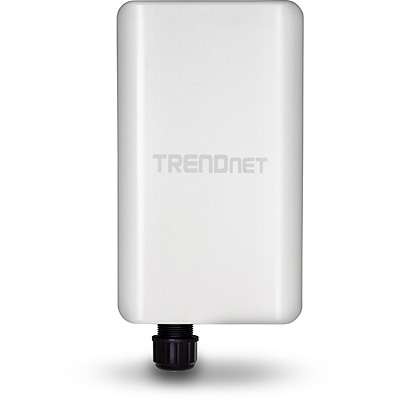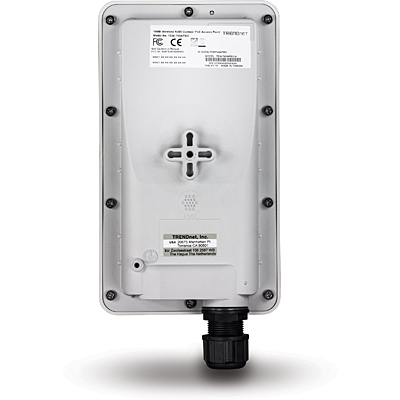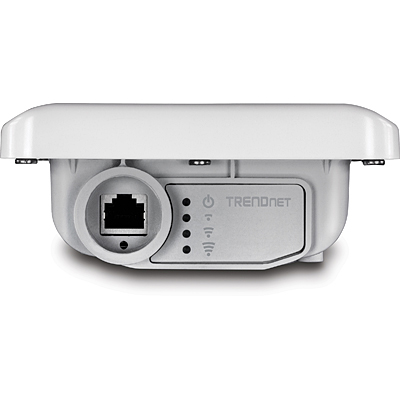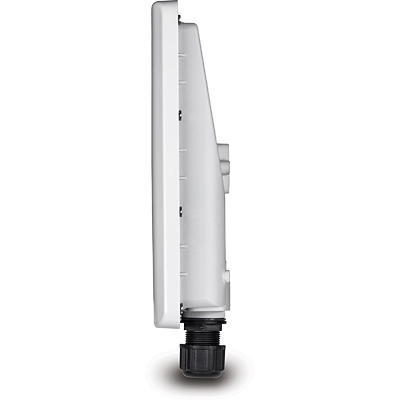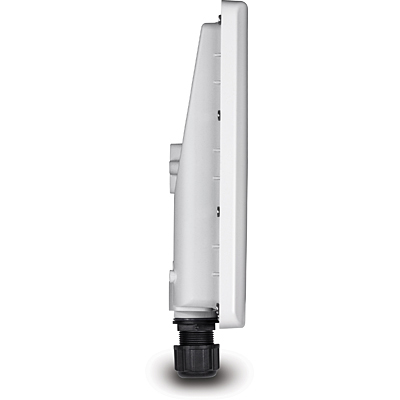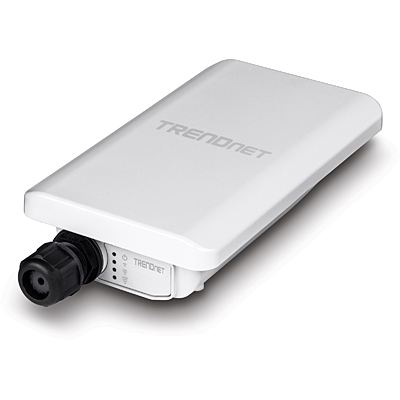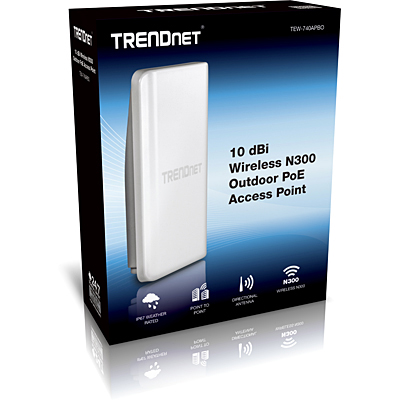 10 dBi Wireless N300 Outdoor PoE Access Point (Certified Refurbished)
RB-TEW-740APBO (Version v1.0R)
Wireless N300 building-to-building networking (2.4 GHz)
Supports Access Point (AP), Wireless Distribution System (WDS), Repeater, and Wireless Client modes
IP67 rated housing
Built in 10 dBi directional sector antenna
Firmware
DO NOT upgrade firmware on any TRENDnet product using wireless connection.
Firmware upgrade over wireless connection may damage the product. Please perform firmware upgrade with "wired" network connection only
Firmware Version: 1.1.12
Release Date: 11/2017
Note:
Fixed WPA2 KRACK security vulnerabilities.
Filename: FW_TEW-740APBO_v1(1.1.12).zip
SHA-1 Checksum: 1D74CDBDFB35E4F47077326FF4F9575CB6BDEEB9
Date
11/17/2017
File Size
5.47 mb
Other
File:
MIB_TEW-738APBO(V1)_739APBO(V1)_740APBO(V1-2)_(1.00.01).zip
Release NotesMIB Version:
1.00.01
Release Date:
6/2017
-Initial Release
Filename: MIB_TEW-738APBO(V1)_739APBO(V1)_740APBO(V1-2)_(1.00.01).zip
Date
7/28/2017
File Size
135.91 kb
User's Guide
Filename: UG_TEW-740APBO(v1).pdf
Date
6/20/2016
File Size
3.13 mb


Standards

IEEE 802.3
IEEE 802.3u
IEEE 802.1d
IEEE 802.1p
IEEE 802.1Q
IEEE 802.1X
IEEE 802.11d
IEEE 802.11e
IEEE 802.11f
IEEE 802.11h
IEEE 802.11i
IEEE 802.11b
IEEE 802.11g
IEEE 802.11n (2.4 GHz up to 300 Mbps)

Hardware Interface

1 x 10/100 Mbps port (proprietary PoE max. cable length 70 m)
Reset button
LED indicators

Special Features

IP67 weather rated
802.1Q VLAN assignment per SSID
DDNS support for dyn.com, no-ip.com
Schedule radio on/off time policy

Access Control

Wireless encryption: WEP, WPA/WPA2-PSK, WPA/WPA2-RADIUS
Firewall (CPE Mode): NAT, Virtual Server, DMZ Host, PPTP/L2TP/IPsec VPN Passthrough
Access Controls: MAC, IP Filter, Layer 2 Client Isolation, Per-SSID client limiting
802.1Q VLAN

QoS

WMM
Diffserv (DSCP)/ToS
802.1p/CoS

Operation Modes

Access Point (AP)
Wireless Distribution System (WDS)
AP + WDS
Repeater
CPE + AP

SSID
Internet Connection Types (CPE mode)

Dynamic IP (DHCP)
Static IP (Fixed)
PPPoE (Dynamic IP/Static IP)
PPTP (Dynamic IP/Static IP)

Management/Monitoring

Local/remote web based management (HTTP, HTTPS)
Local/remote CLI based management (Telnet, SSH)
SNMP v1/v2c/v3
SNMP Trap
MIB II
Upgrade firmware
Backup/restore configuration
Event logging
Reboot
Restore to factory defaults
Ping test
Ping Watchdog

Routing

Static
Dynamic (RIP v1/2, OSPF)

Frequency

FCC: 2.412 - 2.462 GHz
ETSI: 2.412 – 2.472 GHz
IC: 2.412 - 2.462 GHz

Wireless Channels
Modulation

802.11b: DBPK, DQPSK, CCK with DSSS
802.11g/n: BPSK, QPSK, 16-QAM, 64-QAM with OFDM

Media Access Protocol
Antenna Gain

10 dBi internal sector antenna

Wireless Output Power/Receiving Sensitivity

802.11b: FCC/ETSI: FCC: 28 dBm (max.), ETSI: 10.6 dBm (max.), IC: 28 dBm (max.)/-88 dBm (typical) @ 11 Mbps
802.11g: FCC/ETSI: FCC: 27 dBm (max.), ETSI: 10.7 dBm (max.), IC: 27 dBm (max.)/- 74 dBm (typical) @ 54 Mbps
802.11n: FCC/ETSI: FCC: 28 dBm (max.), ETSI: 10.7 dBm (max.), IC: 28 dBm (max.)/- 69 dBm (typical) @ 300 Mbps

Power

Input: 100 – 220 V, 50 - 60 Hz, 0.6 A
Output: 48v / 0.5A
Consumption: 22 Watts Max.

Operating Temperature

-30 - 60° C (-22 - 140° F)

Operating Humidity
Certifications
Dimensions

218 x 125 x 54 mm (8.6 x 4.9 x 2.1 in.)

Weight
Warranty
PACKAGE CONTENTS
TEW-740APBO
CD-ROM (Utility & User's Guide)
Quick Installation Guide
Power adapter (48V DC, 0.5A)
Proprietary PoE injector
Waterproof RJ-45 kit
Grounding wire
Mounting hardware
All references to speed are for comparison purposes only. Product specifications, size, and shape are subject to change without notice, and actual product appearance may differ from that depicted herein.