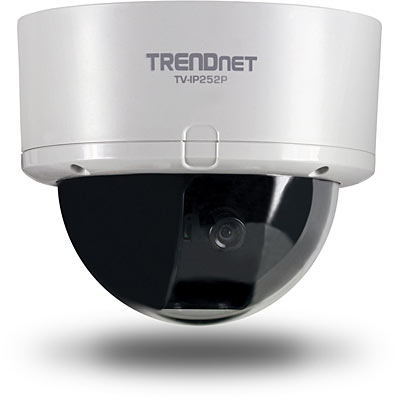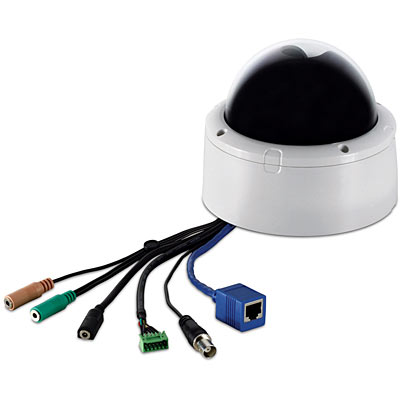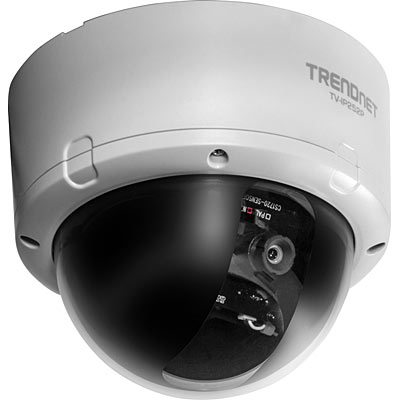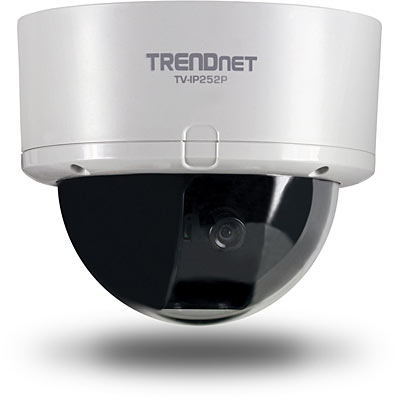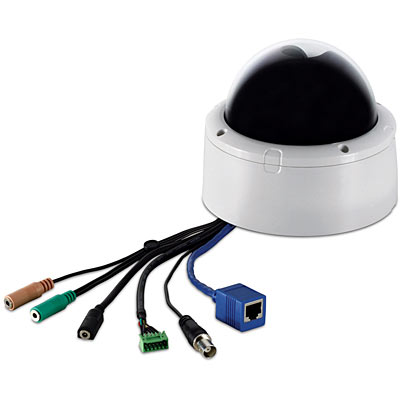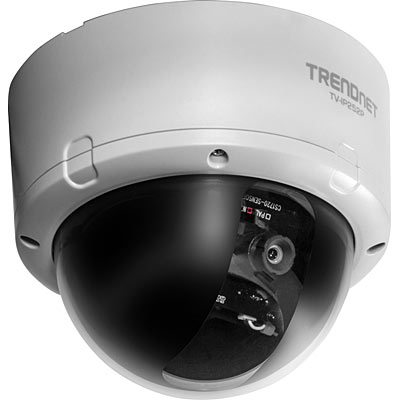 PoE Dome Network Camera (Certified Refurbished)
RB-TV-IP252P (Version B1.2R)
Tamper resistant interior wall and ceiling mount applications
Pan and tilt adjustable fixed position camera
Save installation costs with Power over Ethernet (PoE)
Program motion detection recording, email alerts, and more with complimentary software
Free apps
Utility
Filename: Utility_TV-IP252P_wizard.zip
SHA-1 Checksum: 021FD10010D9B7F26CF70FFD779D5DD06048CE2C
Date
7/25/2017
File Size
6.37 mb
---
Filename: Utility_IPSetup_V2.0.0.0.zip
SHA-1 Checksum: 8067F8FBC003E3475E66C4745FA2EC9C936F24EF
Date
7/25/2017
File Size
795.27 kb
Firmware
Version: V1.1.3
Date: 1/2014
Note:
Support Internet Explorer 11
Note:
Please do not save the camera's configuration file from the old firmware and restore it after the firmware upgrade
After a successful firmware upgrade, please reset the camera to factory default and reconfigure the camera. We strongly recommend that you change the camera's administrator's account password.
Filename: FW_TV-IP252P(1.1.3).zip
SHA-1 Checksum: 9844F679807F5D2BA4F9247F120499DA982FE822
Date
7/25/2017
File Size
4.63 mb
Software
Software Version: 2.5.9
Release Date: 4/2017
Notes:
Fixed TV-IP420P P/T issue
Filename: TRENDnetViewPro(2.5.9).zip
SHA-1 Checksum: 7CD1D9AE621816395E9FE9644B651F3696388215
Date
7/25/2017
File Size
41.15 mb
Quick Installation Guide
Filename: EUNL_QIG_TV-IP252P(B1.2R).pdf
Date
7/9/2013
File Size
5.26 mb
---
Filename: QIG_TV-IP252P(B1.2R).pdf
Date
7/9/2013
File Size
1.96 mb
TrendnetVIEW Pro Quick Installation Guide
---
---
---
---
---
---
---
---
---
TrendnetVIEW App Quick Installation Guide
Filename: TRENDnetVIEW_App_(iOS).pdf
Date
6/24/2014
File Size
1.90 mb
---
Filename: TRENDnetVIEW_App_(Android).pdf
Date
6/24/2014
File Size
1.90 mb
User's Guide
Filename: UG_TRENDnetVIEW_Pro.pdf
Date
6/10/2014
File Size
7.92 mb
---
Filename: UG_TV-IP252P(V1).pdf
Date
7/9/2013
File Size
5.53 mb


Lens

Focal length: 3.58 mm, F2.0
Board Lens
Sensor: 1/4" CMOS Sensor
Digital Zoom: 3x

Viewing Angle

Horizontal: 58°
Vertical: 45°
Diagonal: 69°

Minimum Illumination
Pan/Tilt (Manually)

Pan: -175° ~ +175°
Tilt: 20~90°

Video Resolution

MPEG4: 640 x 480 up to 30 fps
MJPEG: 640 x 480 up to 30 fps

Audio

External microphone port for 3rd party microphone
Audio out port for 3rd party speakers

Standards
Device Interface

10/100 Mbps PoE Ethernet
LED indicator
BNC port
Microphone in port
Audio out port
GPIO ports
Power port

Network Protocol

IPv4, UDP, TCP/ IP, ICMP
DHCP, NTP, DNS, DDNS, SMTP, FTP
Samba, Bonjour
HTTP, HTTPS
PPPoE
UPnP, RTSP, RTP, RTCP, SSL, 3GPP

Dimensions

140 x 120 x 140 mm (5.2 x 4.7 x 5.5 in.)

Weight
Operating Temperature
Humidity
Power

Input: 100-240 V, 50/60 Hz, 0.5A
Output: 12V DC 1.5 A external power adapter (optional use)
Consumption: 8 Watts (max.)

Management Interface

Image Setting: brightness, saturation, sharpness, mirror (horizontal/vertical)
Recording: continuous, scheduled, and motion detetection
Event Trigger: motion detection triggers email and/or upload to FTP with real time snapshot

Management Settings

Up to 12 user accounts
Supports remote management

Compatibility

Internet Explorer 7.0 or higher

Camera Software: TRENDnetVIEW Pro

Supports up to 32 cameras
Multiple language support
Set recording options (motion detection, schedule, event trigger)
Search and playback
Custom viewing modes and options
Compatibility: Windows® 8, 7, Vista, XP, Windows Server 2003, 2008
PACKAGE CONTENTS
TV-IP252P
CD-ROM (Utility Software & User's Guide)
Multi-Language Quick Installation Guide
Network cable (1.8 m / 6 ft.)
Power adapter (12V DC, 1.5 A)
Camera mounting kit
Information provided in this document pertain to TRENDnet products and is subject to change at any time, without notice.