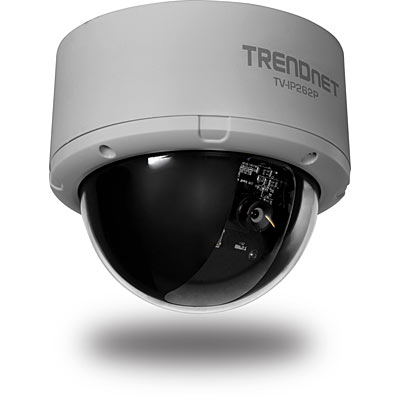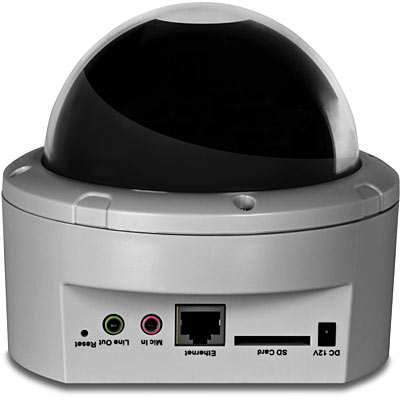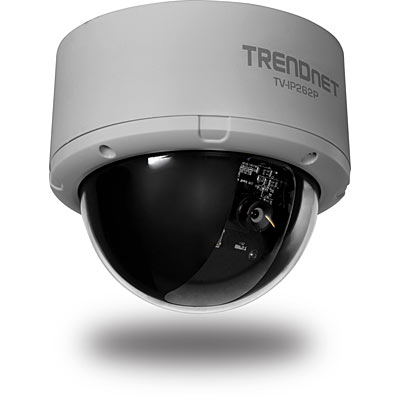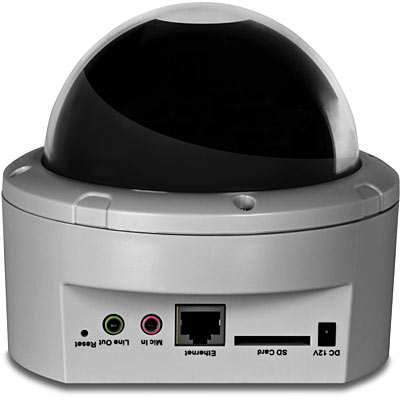 Megapixel HD PoE Dome Network Camera
TV-IP262P (Version v1.0R)
Megapixel resolution with H.264 compression
Tamper resistant interior wall and ceiling mount applications
Adjustable fixed position camera
Save installation costs with Power over Ethernet (PoE)
Program motion detection recording, email alerts, and more with complimentary software
Free mobile viewing App
Utility
Filename: Utility_IPSetup.zip
SHA-1 Checksum: 95E0585E73182C2E759D10999BB34C2B3CC6A521
Date
7/25/2017
File Size
795.25 kb
Firmware
Firmware Version: 1.0.4
Release Date: 09/2014

Fixed Active X issue.
Note:
Please do not save the camera's configuration file from the old firmware and restore it after the firmware upgrade.
After a successful firmware upgrade, please reset the camera to factory default and reconfigure the camera. We strongly recommend that you change the camera's administrator's account password.
Filename: FW_TV-IP262P(V1.0.4).zip
SHA-1 Checksum: 9359E127927D61EEAAD451295648EB30A191BB0A
Date
7/25/2017
File Size
5.37 mb
Software
Software Version: 2.5.9
Release Date: 4/2017
Notes:
Fixed TV-IP420P P/T issue
Filename: TRENDnetViewPro(2.5.9).zip
SHA-1 Checksum: 7CD1D9AE621816395E9FE9644B651F3696388215
Date
7/25/2017
File Size
41.15 mb
TrendnetVIEW Pro Quick Installation Guide
---
---
---
---
---
---
---
---
---
TrendnetVIEW App Quick Installation Guide
Filename: TRENDnetVIEW_App_(iOS).pdf
Date
6/24/2014
File Size
1.90 mb
---
Filename: TRENDnetVIEW_App_(Android).pdf
Date
6/24/2014
File Size
1.90 mb
User's Guide
Filename: UG_TV-IP262P(V1.0R)_06252012.pdf
Date
6/26/2012
File Size
6.35 mb
---
Filename: UG_TRENDnetVIEW_Pro.pdf
Date
6/10/2014
File Size
7.92 mb


By default, access to the camera requires authentication. For security purposes, TRENDnet recommends that this feature remain enabled. Please note that disabling this feature disables authentication prompts. RTSP access: The camera supports three levels of RTSP access. ...
The camera is a fixed pan and tilt camera.  Physically pan and tilt the camera to the location you want to view.  The camera remains in this fixed position.  It is not remotely adjustable. Remove the dome cover by unscrewing the four screws. Adjust the lens assembly by performing the followin...
The speakers need to have an external power source and a 3.5mm jack.
Motion detected recording is accomplished through the use of SecurView Pro. Please refer to page 17 of the SecurView Pro user's guide. It is included on the CD and available for download from our website here. https://www.TRENDnet.com/downloads/list_subcategory.asp?SUBTYPE_ID=1561...
Download the firmware file from our website here. https://www.TRENDnet.com/downloads/list_subcategory.asp?SUBTYPE_ID=1561 Included with the firmware update are step-by-step instructions on how to update the firmware....
TV-IP262P Power: This LED indicator will be solid amber when the camera is powered on. Link: This LED indicator will blink green when there is an active network connection. Note: The LED lights are located inside the dome and are not visible without the dust cover removed. ...
Camera
General

Sensor: 1/4" Megapixel CMOS sensor
Max. Resolution: 1280 x 1024 pixels
Board Lens
Focal Length: 3.58 mm
Aperture (F/No): F2.0 +/- 5%
Minimum illumination: 1 Lux
Viewing angle:
Horizontal: 63°
Vertical: 46°
Diagonal: 74°

Audio

Microphone outport (microphone sold separately)
Audio outport: Mono (speakers sold separately)
Sensitivity: -42 dB +/- 3 dB
Frequency: 100~10,000 Hz
S/N: 65 dB
Format: PCM/AMR

Pan/Tilt (Manually)

Manually adjust camera to final fixed position
Pan: -175° ~ +175°
Tilt: 20° ~ 90°

SD Slot

Supports SD/SDHC (up to 32 GB)

Hardware
Network

IEEE 802.3u 10/100 Mbps Fast Ethernet
IEEE 802.3af PoE

LED

Power, Link/Act (can turn off LEDs)

Reset Button

Reboot or restore to factory default

Power Consumption
Power

Input: 100 ~ 240V AC , 0.5A, 50~60Hz
Output: 12VDC 1.5A external power adapter (for non-PoE installations)

Dimension

131 x 131 x 127 mm (5.2 x 5.2 x 5 in.)

Weight
Temperature

Operating: 0°C ~ 50°C (32°F ~ 122°F)
Storage: -15°C ~ 60°C (5°F ~ 140°F)

Humidity
Certifications
Requirement
Management Interface

Internet Explorer 6.0 or above

To Run TRENDnetVIEW

Windows 7 (32/64-bit), Vista (32/64-bit), XP (32/64-bit)
Windows Server 2003, 2008

TRENDnetVIEW

Channel: supports up to 32 cameras
Record/Playback/Motion Detection/Audio

Network Protocols

TCP/IP, IPv4, IPv6, UDP, ICMP
DHCP client, NTP client, DNS client, DDNS client, SMTP client, FTP client
HTTP, HTTPs
Samba client
PPPoE
UPnP
Bonjour
RTP (Real Time Protocol)
RTSP (Real Time Streaming Protocol)
RTCP (Real Time Control Protocol)
SSL
ONVIF
3GPP (video only)

Management
Remote

Remote management supported

Backup/Restore

Save/retrieve configuration files

Settings
Image

Automatic exposure, white balance, and gain control
Brightness, saturation, sharpness, light frequency, and mirror (horizontal/vertical)

Video

Encoding type: H.264, MPEG-4, MJPEG
Compression: 5 levels
Resolution/Frame Rate:
SXGA (1280 x 1024) up to 15fps
720p (1280 x 720) up to 20fps
VGA (640x480) up to 30fps
QVGA (320x240) up to 30fps
QQVGA (160x120) up to 30fps
Multi-Stream:
H.264: SXGA, VGA, QVGA, QQVGA, 720P
MPEG-4: VGA, QVGA, QQVGA
MJPEG: SXGA, VGA, QVGA, QQVGA, 720P

Recording/snapshot

Recording type: continuous, schedule, motion detection, or snapshot
Event Management
Event trigger: motion, schedule
Store video file to SD card or storage device
Send Instant message to Jabber client via Jabber server

Overlay

Text overlay: time, date, and text
Mask overlay: define up to 2 opaque boxes to conceal portions of the recording area

QoS
Port Settings

HTTP port: 80 (default)
RTSP port: 554 (default)

Digital Zoom
Dynamic DNS
Time

Synchronize with NTP server or set time/date manually

Email

Supports up to 2 destination accounts

System Log
PACKAGE CONTENTS
TV-IP262P
Multi-language Quick Installation Guide
CD-ROM (Utility, Software, & User's Guide)
Power adapter (12 V DC, 1.5 A)
Network cable (1.5 m / 5 ft.)
Camera mounting Kit
All references to speed are for comparison purposes only. Product specifications, size, and shape are subject to change without notice, and actual product appearance may differ from that depicted herein.