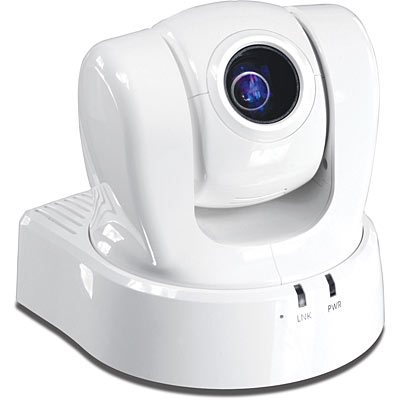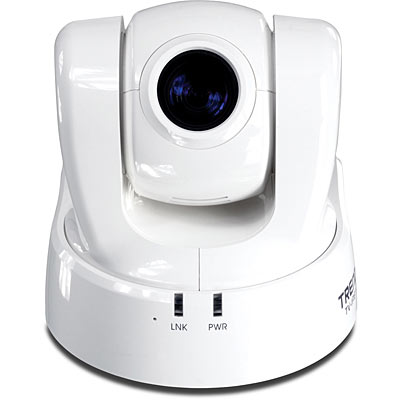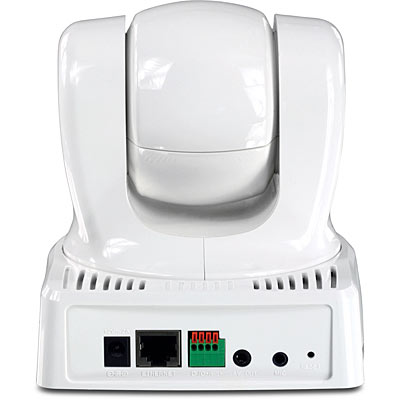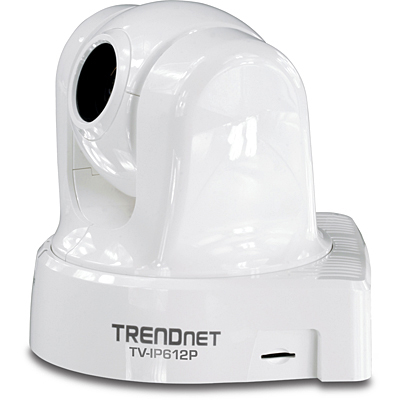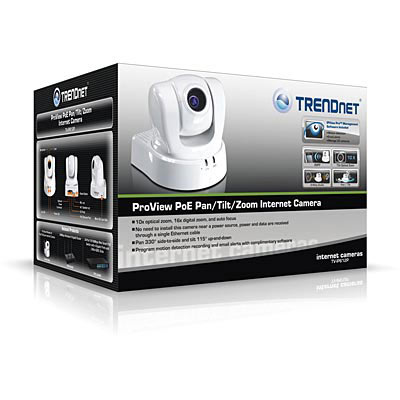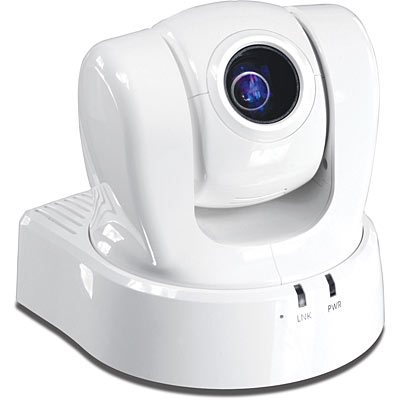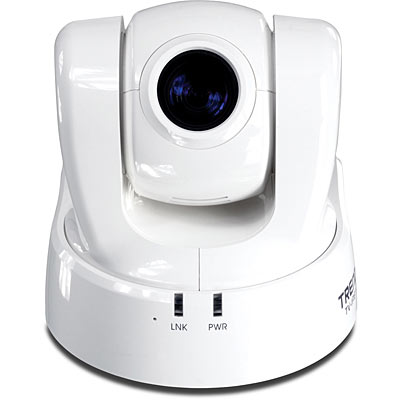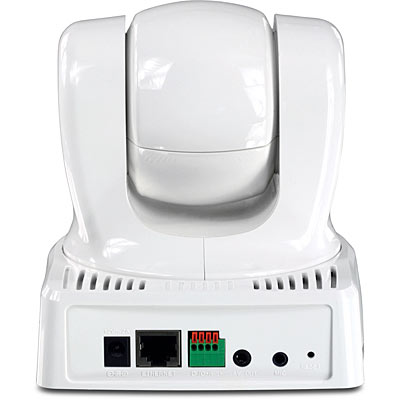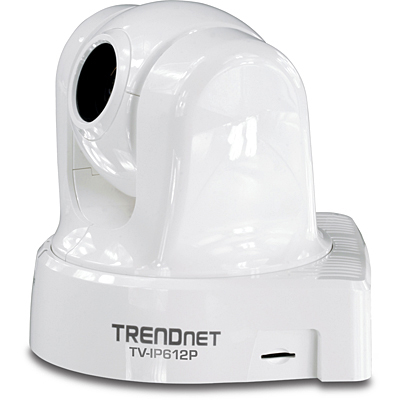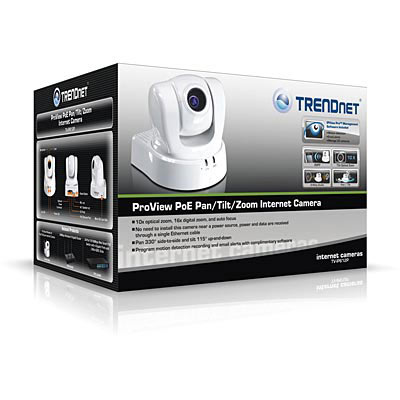 PoE PTZ Network Camera
10x optical zoom, 16x digital zoom, and auto focus
No need to install this camera near a power source, power and data are received through a single Ethernet cable
Pan 330° side-to-side and tilt 115° up-and-down
Program motion detection recording and email alerts with complimentary software
Firmware
DO NOT upgrade firmware on any TRENDnet product using wireless connection.
Firmware upgrade over wireless connection may damage the product. Please perform firmware upgrade with "wired" network connection only
Firmware Version: 1.0.4
Firmware Release Date: 4/2015
Note:
Update default settings
Filename: FW_TV-IP612P_TV-IP612WN(1.0.4).zip
SHA-1 Checksum: 5F641924C546079C8552D11A46F69D895A05A6D8
Date
7/27/2017
File Size
10.37 mb
Software
Software Version: 2.5.9
Release Date: 4/2017
Notes:
Fixed TV-IP420P P/T issue
Filename: TRENDnetViewPro(2.5.9).zip
SHA-1 Checksum: 7CD1D9AE621816395E9FE9644B651F3696388215
Date
7/27/2017
File Size
41.15 mb
TrendnetVIEW Pro Quick Installation Guide
---
---
---
---
---
---
---
---
---
TrendnetVIEW App Quick Installation Guide
Filename: TRENDnetVIEW_App_(iOS).pdf
Date
5/29/2015
File Size
1.90 mb
---
Filename: TRENDnetVIEW_App_(Android).pdf
Date
5/29/2015
File Size
1.90 mb
User's Guide
Filename: UG_TV-IP612P_612WN(1.02).pdf
Date
5/24/2011
File Size
7.57 mb
---
Filename: UG_TRENDnetVIEW_Pro.pdf
Date
5/29/2015
File Size
7.92 mb


OverviewPlease ensure you have followed the quick installation guide and have the camera setup and accessible on your home/office network. The following instructions are going to outline how to make a SecurView camera accessible over the Internet. We will start by assigning a unique static IP addre...
You will need to forward the port that the camera is using in the Router to the camera. By default this is TCP port 80. From a remote location you would enter in the public or WAN IP address of your Router into your browser. Note: Please ensure you have configured the camera with a valid default ...
Yes, under the System>Device Management page you can disable the LED's. ...
LNK: This LED indicator lights steady orange when a valid Ethernet link is established. It blinks orange when traffic is received or transmitted through the Ethernet link. PWR: This LED indicator lights blue when the camera is powered on. It remains dark when powered off. ...
Press and hold in the reset button on the back of the camera for approximately 15 seconds while the camera is on. ...
The TV-IP612P is a Power over Ethernet camera. The TV-IP612WN does not support Power over Ethernet.
Download the latest firmware updates from our website here. http://www.trendnet.com/downloads/ Firmware Upgrade Procedures Go to camera's configuration page directly via browser or using Setup Wizard to link. Enter user name and password when prompted. (default admin/admin) It is required t...
Open your web browser and login to the camera. Click on Motion Detection to define the motion detection area and define the sensitivity. After defining the motion detection parameters click on Action>Recording. Define where you want the recordings to be stored and select Event based and ch...
The default IP address is 192.168.10.30.
Camera
General

Sensor: 1/4" CCD Sensor
Focal Length: f(wide) 3.8mm to f(tele) 38.0mm
F/No: F(wide)=1.8 , F(tele) = 2.8
LENS: Auto focus zoom lens with IR cut filter
Zoom Ratio: 10x optical zoom plus 16x digital zoom
Color: full color or black and white mode
Day & Night image modes: Automatic or scheduled transition between modes Minimum illumination: Color: 0.7 lux@F1.8 B/W: 0.02 lux@F1.8
View:
Wide Angle:
Horizontal: 51.3 degree
Vertical: 39.3 degree
Max. Zoom Angle:
Horizontal: 5.6degree
Vertical: 7.3 degree

Audio

Built-in omni-directional microphone
Sensitivity: -40dB +/- 3dB (5 meters max.)
Frequency: 100~2 Hz
Codec: ARM/PCM
External speaker output (speaker sold separately)
Two-way audio with echo canceling

Pan & Tilt

Pan: -165° ~ +165°
Tilt: up 84° and down 31°
Preset positions: 20
Auto Patrol and manual controls

Image & Video

Compression: simultaneous H.264/MPEG-4/MJPEG
Profiles: up to 4 profiles simultaneously
IRIS Control /white balance control: automatic
Resolution: 704 x 576, 352 x 288, and 176 x 144 @ 30fps
Built-in ICR

GPIO

Input: 1 set
Output: 1 set

Micro SD slot

Micro Secure Digital card (up to 16G)

Hardware
Network

IEEE 802.3u 10/100Mbps Fast Ethernet
IEEE 802.3af PoE

LED
Reset Button
Power Consumption
Power

12V, 2A external power adapter (for non-PoE installations)

Dimension

125 x 130 x 125 mm (4.9 x 5.1 x 4.9 in.)

Weight
Temperature

Operating: 0°C ~ 45°C (32°F ~ 113°F)
Storage: -15°C ~ 60°C (5°F ~ 140°F)

Humidity

Max. 90% (non-condensing)

Certifications
Requirement
To View Camera

Internet Explorer 7.0 and 8.0

To Run Software

Windows 10, 8.1, 8, 7 (32/64-bit), Vista (32/64-bit), XP (32/64-bit)

IPView Pro 2.0

Channel: supports up to 32 cameras
Record/Playback/Motion Detection/Audio

Network Protocols

IPv4, ARP, TCP, UDP, ICMP
DHCP Client, NTP Client, DNS Client, DDNS Client, SMTP Client, FTP Client
HTTP
Samba Client
PPPoE
UPnP
RTP (Real Time Protocol)
RTCP (Real Time Control Protocol)
RTSP (Real Time Streaming Protocol)

Management
Accounts
Remote Login

Remote management supported

Backup/Restore

Save/retrieve configuration files

Log

System log up to 1023 entries

Settings
Image

Brightness, contrast, saturation, sharpness, white balance, flip, mirror (horizontal/vertical), black & white, day, night, schedule mode

Video Setting

Encoding Type: MJPEG/MPEG-4 /H.264
Resolution: 704 x 576, 352 x 288, 176 x144
Max. frame rate: 30fps

Recording

Resolution: Define individual resolution for up to 4 profiles
Required storage: 32MB (minimum per profile)
Recording type: event based (motion detection and digital input trigger), continuous, and scheduled

Snapshot

Trigger event: motion detection or digital input signal
Action: send alert email and/or upload to FTP
Real time snapshot

Port Settings

HTTP port: 80 (default)
RTSP port: 554 (default)

Dynamic DNS
Time

Synchronize with NTP server or set time/date manually
PACKAGE CONTENTS
TV-IP612P
CD-ROM (Utility & User's Guide)
Multi-Language Quick Installation Guide
Cat. 5 Ethernet cable (1.5 m / 5 ft.)
Power adapter (12V, 2A)
Camera mounting kit
AV Cable (25 mm / 10.5 in.)
Information provided in this document pertain to TRENDnet products and is subject to change at any time, without notice.