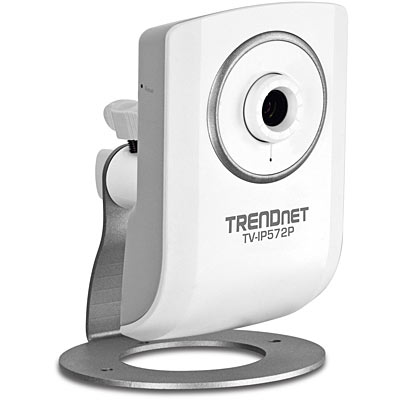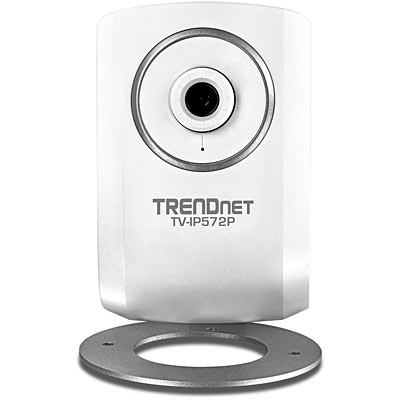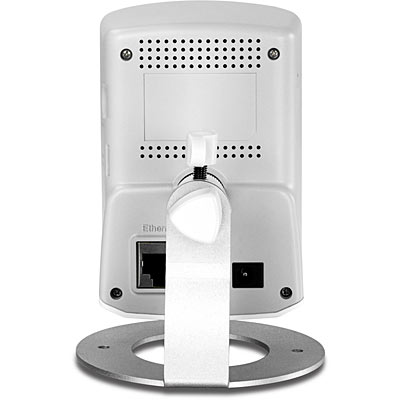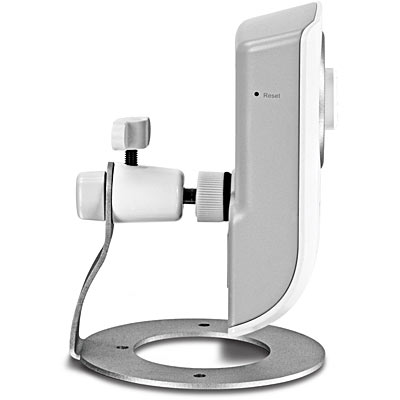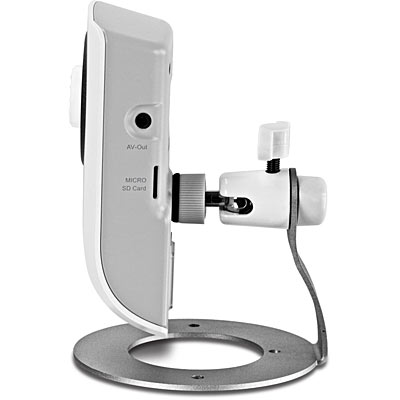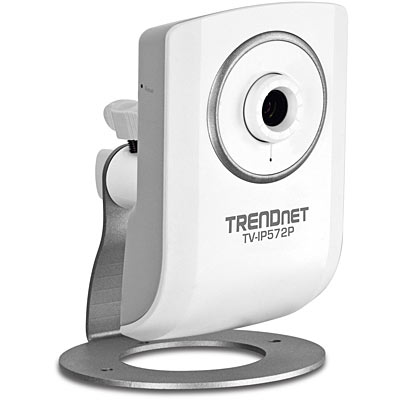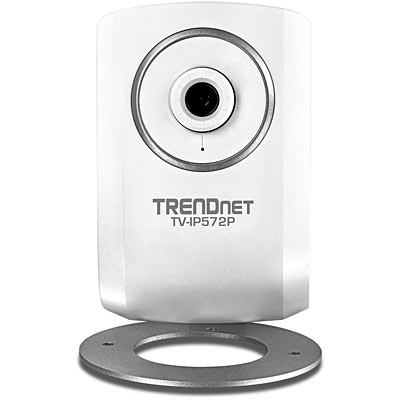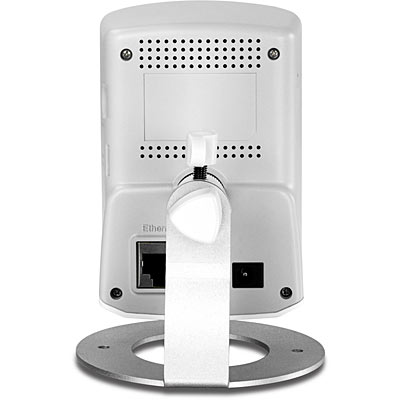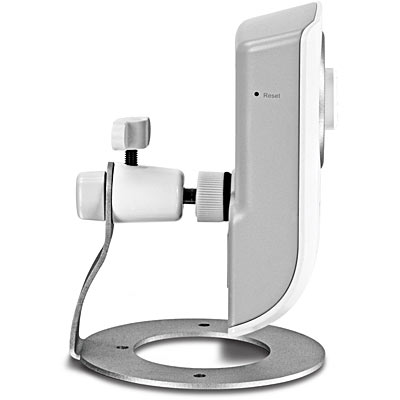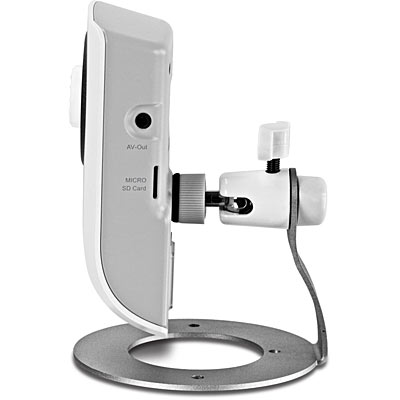 Megapixel HD PoE Internet Camera
TV-IP572P (Version v1.0R)
See more with Megapixel resolution up to 1280 x 800 (WXGA)
No need to install this camera near a power source, power and data are received through a single Ethernet cable
Program motion detection recording, recording schedules, email alerts and more with complimentary software
2-way audio
DISCONTINUED PRODUCT
The TV-IP572P (Version v1.0R) has been discontinued. For a list of discontinued products,
click here
.
Utility
Filename: setupwizard(1.2.3.2904).zip
SHA-1 Checksum: 111694484772DF57FE9771FA93D540C8F1BF3013
Date
7/27/2017
File Size
1.29 mb
Firmware
DO NOT upgrade firmware on any TRENDnet product using wireless connection.
Firmware upgrade over wireless connection may damage the product. Please perform firmware upgrade with "wired" network connection only
Version: 1.1.3
Date: 10/2015
Note:
digital certificate update
Filename: FW_TV-IP572P_572W(1.1.3).zip
SHA-1 Checksum: AE6218AC1541FC12087AC0EB2FDC518BD7B6B446
Date
7/27/2017
File Size
11.66 mb
Software
Software Version: 2.5.9
Release Date: 4/2017
Notes:
Fixed TV-IP420P P/T issue
Filename: TRENDnetViewPro(2.5.9).zip
SHA-1 Checksum: 7CD1D9AE621816395E9FE9644B651F3696388215
Date
7/27/2017
File Size
41.15 mb
Other
Date
7/15/2016
File Size
5.02 mb
User's Guide
Filename: UG_TV-IP572P_TV-IP572PI(v1.0R).pdf
Date
9/21/2012
File Size
3.91 mb
---
Filename: UG_TRENDnetVIEW_Pro.pdf
Date
6/11/2014
File Size
7.92 mb


Camera
General

Sensor: 1/4" CMOS Sensor
Board Lens
Focal Length: 4 mm
F/No: 1.5
Minimum illumination: 1 lux
Focus Depth: 20 cm ~ infinity
View:
Horizontal: 51.8 degrees
Vertical: 33.8 degrees
Diagonal: 59.6 degrees
Digital Zoom: 4x

Audio

Built-in omni-directional microphone
Sensitivity: -40 dB +/- 3 dB (5 meters max)
Frequency: 100~2 Hz
Codec: PCM / ADPCM
External speaker output (speaker sold separately)
Two-way audio with echo canceling

Hardware
Standards

IEEE 802.3u 10/100 Mbps Auto-MDIX Fast Ethernet
IEEE 802.3af Power over Ethernet

LED
Micro SD slot

Supports Micro SD (SDHC, up to 32 GB)

Reset Button
Power Consumption
Power

Input: 100~240V, 50/60 Hz, 0.2A
Output: 5V, 1.2A external power adapter

Dimension

75 x 115 x 30 mm (2.95 x 4.5 x 1.2 in.)

Weight
Temperature

Operating: 0°C ~ 40°C (32°F ~ 104°F)
Storage: -25°C ~ 70°C (-13°F ~ 158°F)

Humidity
Certifications
Requirement
Management Interface

Internet Explorer 7.0 or above
Safari 4 - 8

To Run software

Windows 7 (32/64-bit), Vista (32/64-bit), XP (32/64-bit)
Windows Server 2003, 2008

TRENDnetVIEW Software

Channel: supports up to 32 cameras
Record / Playback / Motion Detection / Audio

Network Protocols

IPv4, ARP, TCP, UDP, ICMP
DHCP Client, NTP Client, DNS Client, DDNS Client, SMTP Client, FTP Client
HTTP
Samba Client
PPPoE
UPnP
LLTD
RTP (Real Time Protocol)
RTCP (Real Time Control Protocol)
RTSP (Real Time Streaming Protocol)
3GPP

Management
System

Web based administration
NIPCA support

Access
Backup / Restore

Save / retrieve configuration files

Log

System log up to 500 entries

Micro SD

View, download, delete files
Format and remove Micro SD card

Settings
Image

Brightness, contrast, saturation, sharpness, white balance, flip, mirror (horizontal / vertical), black & white, indoor, outdoor, schedule mode
Shutter: 1/3.25s, 1/7.5s, 1/10s, and 1/15s

Video Setting

Profile 1: H.264 / MPEG-4
Resolution: 1280 x 800, 640 x 400, 320 x 192, 160 x 96
Max frame rate: 30fps
Profile 2: H.264 / MPEG-4
Resolution: 640 x 400, 320 x 192, 160 x 96
Max frame rate: 30fps
Profile 3: MJPEG
Resolution: 1280 x 800, 640 x 400, 320 x 192, 160 x 96
Max frame rate: 1280 x 800 @ 5fps, 640 x 400 / 320 x 192 @ 30fps
JPEG quality: Low, Fair, Standard, Good, Excellent
Profile 4: H.264 / MPEG-4
Resolution: 640 x 400, 320 x 192, 160 x 96
Max frame rate: 30fps
RTSP: http://ipcamera_ip/3gpp

3GPP

Video codec: MPEG-4 (no audio support)
Protocols: RTSP, RTP

Recording

Resolution: Define individual resolution for up to 4 profiles
Required storage: 32 MB (minimum per profile)
Recording type: event based (motion detection), continuous, and scheduled

Event Action

Trigger event: motion detection
Action: send real-time snapshot or video recording to FTP or email

Port Settings

HTTP port: 80 (default)
RTSP port: 554 (default)

Time

Synchronize with NTP server or set time / date manually
PACKAGE CONTENTS
TV-IP572P
CD-ROM (Utility & User's Guide)
Multi-Language Quick Installation Guide
Network cable (1.5 m / 5 ft.)
Power adapter (5V, 1.2A)
Camera mounting kit
Information provided in this document pertain to TRENDnet products and is subject to change at any time, without notice.