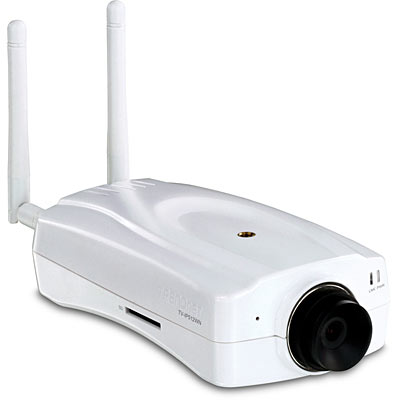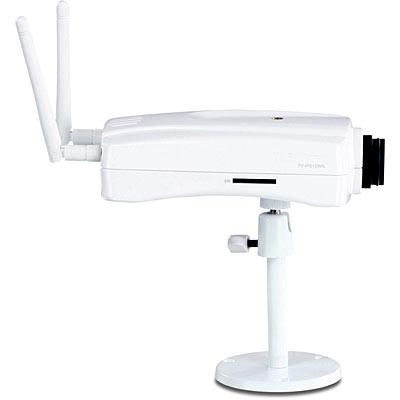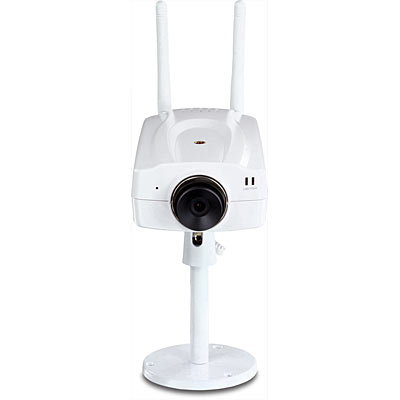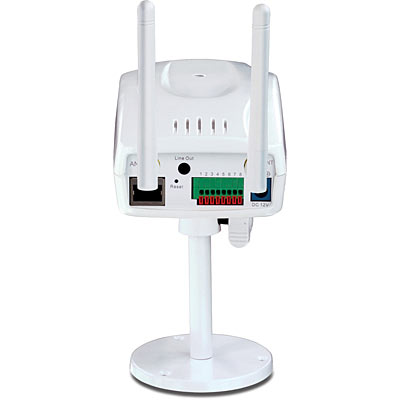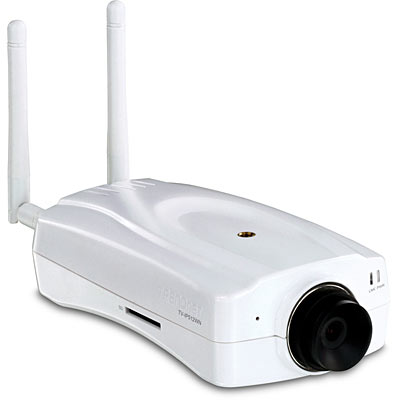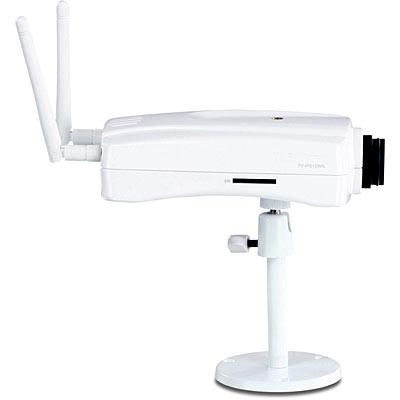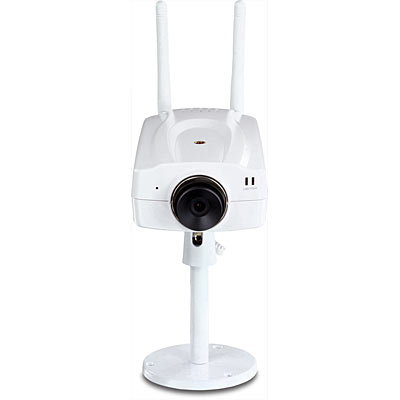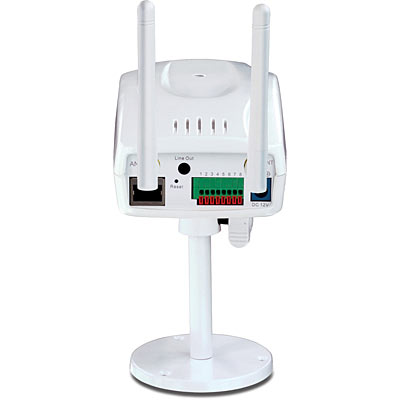 Wireless Network Camera
TV-IP512WN (Version v1.3R)
Wireless n offers up to 4x greater coverage as compared to wireless g IP cameras
View, record and manage advanced features from any Internet connection
Program motion detection recording, email* alerts and more with complimentary software
Features a removable lens, I/O ports, 2-way audio and Wi-Fi Protected Setup (WPS)
Firmware
DO NOT upgrade firmware on any TRENDnet product using wireless connection.
Firmware upgrade over wireless connection may damage the product. Please perform firmware upgrade with "wired" network connection only
Firmware Version: 1.0.4
Firmware Release Date: 5/2013
Note:
Fixes security vulnerabilities
Filename: FW_TV-IP512P_512WN(1.0.4).zip
SHA-1 Checksum: B27998BBB4C8503E9314730F504E389B56AD6F6C
Date
7/27/2017
File Size
6.71 mb
Software
Software Version: 2.5.9
Release Date: 4/2017
Notes:
Fixed TV-IP420P P/T issue
Filename: TRENDnetViewPro(2.5.9).zip
SHA-1 Checksum: 7CD1D9AE621816395E9FE9644B651F3696388215
Date
7/27/2017
File Size
41.15 mb
User's Guide
Filename: UG_TV-IP512WN(1.31).pdf
Date
10/12/2010
File Size
6.42 mb
---
Filename: UG_TRENDnetVIEW_Pro.pdf
Date
10/3/2013
File Size
5.74 mb


Camera
General

Sensor: 1/4" color CMOS SOC image sensor
Resolution: 640 x 480 pixels
Lens: 1/3" CS-Mount, replaceable
Focal Length: 6mm
F/No: F1.8
Minimum illumination: 0.5 Lux @ F1.8
Minimum Object Distance (M.O.D.): 1cm
View angle: diagonal 44 degree

Audio

Built-in omni-directional microphone
Sensitivity: -48dB +/- 3dB (5 meters max)
Frequency: 50~16000Hz
S/N: 50dB
External speaker output
Two-way audio with echo canceling
Codec: ARM/PCM

Image & Video

Compression: MPEG-4 / MJPEG
Profiles: up to 4 profiles simultaneously
Exposure/white balance control: automatic
Resolution: VGA (640x480), QVGA (320x240), QQVGA (160x120) up to 30fps

I/O Connector

Input: 2 sets (pin 1/2, pin 3/4)
Output: 1 set (pin 5/6)
RS-485: 1 set (pin 7/8)

SD slot

Secure Digital card (up to 16G)

Hardware
Network

IEEE 802.3u 10/100Mbps Fast Ethernet, Auto-MDIX

LED
Reset Button

Resets to factory defaults

Power Consumption
Power

12V, 1.5A external power adapter

Dimension

170 x 80 x 40mm (6.7 x 3.2 x 1.6 in.)

Stand Dimension
Weight

Camera: 260g (9.2 oz.)
Stand: 116g (4.1 oz.)

Temperature

Operating: 0°C ~ 40°C (39°F ~ 104°F)
Storage: -15°C ~ 60°C (5°F ~ 140°F)

Certification
Requirement
To View

Internet Explorer 6.0 or above

To Run Software

Windows 7 (32/64-bit), Vista (32/64-bit), XP (32/64-bit)

IPView Pro 2.0

Channel: supports up to 32 cameras
Record/Playback/Motion Detection/Audio

Network Protocols

IPV4, ARP, TCP, UDP,ICMP
DHCP Client, NTP Client, DNS Client, DDNS Client, SMTP Client, FTP Client
HTTP Server
Samba Client
PPPoE
UPnP AV
RTP (Real Time Protocol)
RTCP (Real Time Control Protocol)
RTSP (Real Time Streaming Protocol)

Wireless
Standard

IEEE 802.11b, IEEE 802.11g and IEEE 802.11n (draft 2.0)

Frequency
Antenna

2 x 2dBi dipole antennas (Reverse-SMA connector)

Data Rate (auto fallback)

802.11b: 11Mbps, 5.5Mbps, 2Mbps and 1Mbps
802.11g: 54Mbps, 48Mbps, 36Mbps, 24Mbps, 18Mbps, 12Mbps, 9Mbps and 6Mbps
802.11n: up to 300Mbps

Security

64/128-bit WEP, WPA-PSK, WPA2-PSK

Output Power

802.11b: 18dBm (typical)
802.11g: 15dBm (typical)
802.11n: 13dBm (typical)

Receiving Sensitivity

802.11b: -91dBm at 11Mbps
802.11g: -90dBm at 54Mbps
802.11n: -84dBm at 300Mbps

Channel
Management
Account
Remote

Remote Management supported

Backup / Restore

Save/retrieve configuration files

Log

System log up to 500 entries

Settings
Image

Brightness, contrast, noise reduction, saturation, sharpness, white balance, flip, mirror (horizontal/vertical), black/white mode

Video

Profile 1-2
Encoding type: MPEG-4 and MJPEG
Resolution: 640 x 480, 320 x 240, 160 x 120
Frame rate: 1, 2, 3, 5, 10, 15, 30
Fixed bit rate: 64k, 128k, 256k, 384k, 512k, 768k, 1M, 1.5M, 2M
Profile 3
Encoding type: MJPEG
Resolution: 640 x 480, 320 x 240, 160 x 120
Frame rate: 1, 2, 3, 5, 10, 15, 30
Fixed bit rate: 64k, 128k, 256k, 384k, 512k, 768k, 1M, 1.5M, 2M
Profile 4 (for mobile device only)
Encoding type: MPEG-4
Resolution: 640 x 480, 320 x 240, 160 x 120
Frame rate: 1, 2, 3, 5, 10, 15, 30
Fixed bit rate: 64k, 128k, 256k, 384k, 512k, 768k, 1M, 1.5M, 2M

Recording

Resolutions: 4 profiles
Storage size: 32MB (minimum)
Recording type: event based (motion detection and digital input trigger), continuous and scheduled

Snapshot

Trigger event: motion detection or digital input signal
Action: send alert email and/or upload to FTP

Port Settings

HTTP port: 80 (default)
RTSP port: 554 (default)

Digital Zoom
Dynamic DNS
Time

Synchronize with NTP server or set time/date manually
PACKAGE CONTENTS
TV-IP512WN
CD-ROM (Utility & User's Guide)
Multi-Language Quick Installation Guide
Cat. 5 Ethernet cable (1.5m/ 5ft.)
Power adapter (12V, 1.5A)
Camera Stand
All references to speed are for comparison purposes only. Product specifications, size, and shape are subject to change without notice, and actual product appearance may differ from that depicted herein.