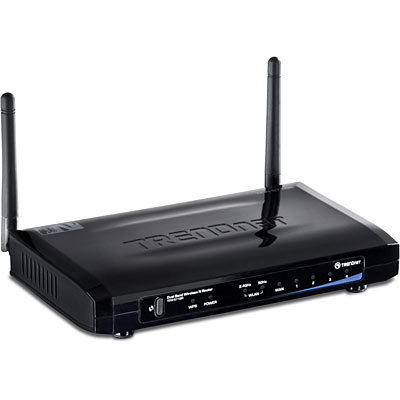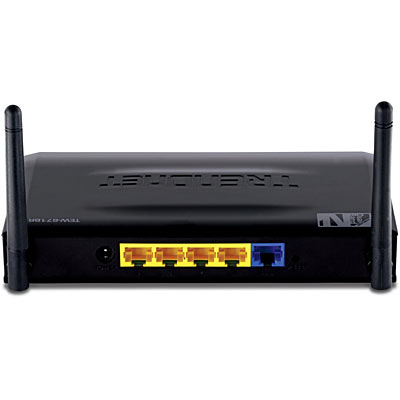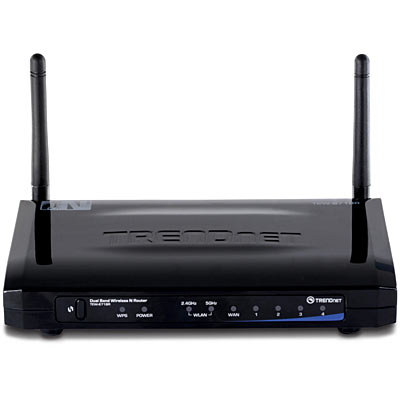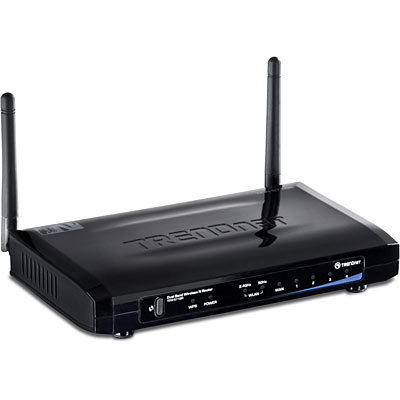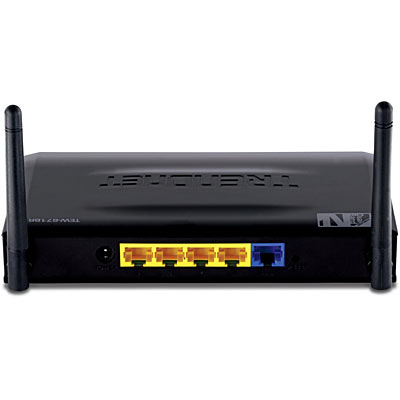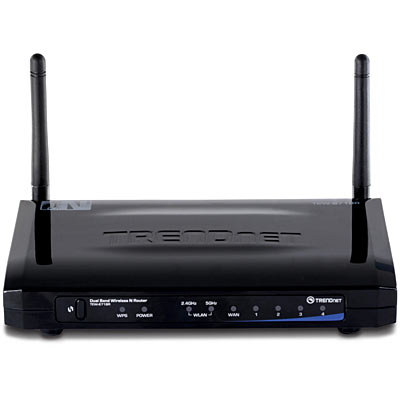 300Mbps Concurrent Dual Band Wireless N Router
TEW-671BR (Version V1.0R)
Concurrent Dual Band technology generates two separate wireless n networks at the same time
Wirelessly stream HD content using the uncongested 5GHz frequency while surfing the Internet using the 2.4GHz frequency
Up to 12x the speed and 4x the coverage of a wireless g network*
Features Wi-Fi Protected Setup (WPS) and advanced wireless encryption
DISCONTINUED PRODUCT
The TEW-671BR (Version V1.0R) has been discontinued. For a list of discontinued products,
click here
.
Firmware
DO NOT upgrade firmware on any TRENDnet product using wireless connection.
Firmware upgrade over wireless connection may damage the product. Please perform firmware upgrade with "wired" network connection only
Firmware Version: 1.2.6.5
Release Date: 1/2012
Note:
Improved wireless performance and stability
Filename: TEW-671BR_(FW1.2.6.5).zip
SHA-1 Checksum: 5A1D483083B5D499F892C46160C14DC9C565D0C2
Date
7/28/2017
File Size
3.62 mb
User's Guide
Filename: UG_TEW-671BR(1.01).pdf
Date
12/26/2012
File Size
4.01 mb


Hardware
Standards

Wired: IEEE 802.3 (10Base-T), IEEE 802.3u (100Base-TX)
Wireless: IEEE 802.11a, IEEE 802.11b, IEEE 802.11g, IEEE 802.11n (draft 2.0) IEEE 802.1d Spanning Tree

WAN
1 x 10/100Mbps Auto-MDIX port (Internet)
LAN
4 x 10/100Mbps Auto-MDIX port
WPS Button
Wi-Fi Protected Setup (WPS) with other WPS compliant devices
Connection Type
Dynamic IP, Static (fixed) IP, PPPoE, PPTP
Router/ Firewall

Enable/disable Firewall
NAT, SPI and DoS (block ping, port scan, sync flood)
ALG support (enable/disable support) –RTP/RTSP, AOL, FTP, ICMP, WMP/MMS, NetMeeting, SIP
MAC / IP filtering (deny or allow)
UPnP, DMZ, Static/Dynamic Route support

WDS
Enable/disable Wireless Distribution System support
LED Indicator
Power, LAN1~LAN4, WAN, 2.4GHz WLAN, 5GHz WLAN, WPS
Power Adapter
12V DC, 1A external power adapter
Power Consumption
900mA (max)
Dimension (L x W x H)
170 x 111 x 26 mm (6.7 x 4.4 x 1 inches)
Weight
320g (0.7 lb)
Temperature

Operation: 0°~ 45°C (32°F~ 113°F)
Storage: -10°~ 70°C (14°F~158 °F)

Humidity
Max. 95% (non-condensing)
Certifications
CE, FCC
Wireless
Frequency
2.412 ~ 2.484GHz
5.150~5.250GHz; 5.725~5.825GHz (FCC)
5.150~5.250MHz (ETSI)
Antenna
2 x 2dBi fixed dipole antenna
2 x 4dBi internal antennas
Module Technique

OFDM: BPSK, QPSK, 16-QAM, 64-QAM
DBPSK, DQPSK, CCK

Data Rate

802.11a: 54Mbps, 48Mbps, 36Mbps, 24Mbps, 18Mbps, 12Mbps, 9Mbps and 6Mbps
802.11b: 11Mbps, 5.5Mbps, 2Mbps, and 1Mbps
802.11g: 54Mbps, 48Mbps, 36Mbps, 24Mbps, 18Mbps, 12Mbps, 9Mbps and 6Mbps
802.11n: up to 300Mbps

Security
64/128-bit WEP, WPA-PSK(TKIP)/WPA2-PSK(AES), WPA/WPA2-RADIUS
802.1x Authenticator
Multiple SSID and SSID disable/isolation support
Isolation between wireless or wireless/wired clients for each SSID
QoS
Priority queue, bandwidth allocation support and WMM
Output Power

802.11a: 14dBm (typical)
802.11b: 17dBm (typical)
802.11g: 14dBm (typical) 802.11n: 15dBm (typical) with HT20 or HT40

Receiving Sensitivity

802.11a: -75dBm (typical) @ 54Mbps
802.11b: -91dBm (typical) @ 11Mpbs
802.11g: -75dBm (typical) @ 54Mbps
802.11n: -75dBm (typical) with HT20 or HT40

Channels

2.4GHz : 1~11 (FCC), 1~13 (ETSI)
5GHz : following local regulations



PACKAGE CONTENTS
TEW-671BR
Multi-Language Quick Installation Guide
CD-ROM (User's Guide)
Cat.5 Ethernet cable (1m / 3.2ft)
Power adapter (12V, 1A)
Information provided in this document pertain to TRENDnet products and is subject to change at any time, without notice.