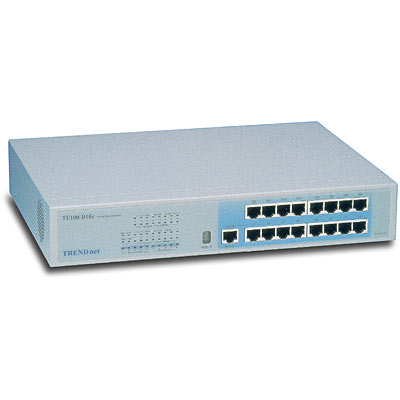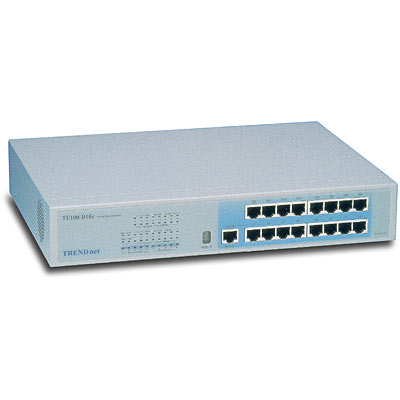 16-port 10/100Mbps Dual Speed Stackable Hub
The TE100-D16S dual-speed 10/100Mbps stackable hub provides a new level of flexibility and easy migration between bandwidths

Desktop stackable hub with up to 80 fast Ethernet ports

The TE100-D16s can be stacked with a TE100-DM24/DS24 and managed by a TE100-DM24 SNMP master hub.
DISCONTINUED PRODUCT
The TE100-D16S (Version 1.0) has been discontinued. For a list of discontinued products,
click here
.