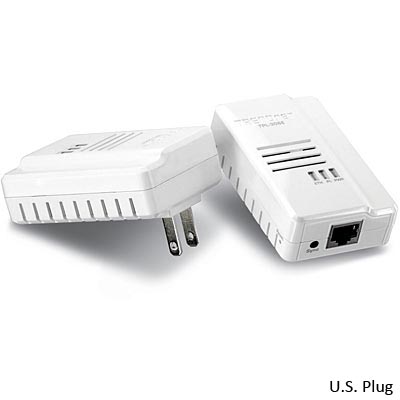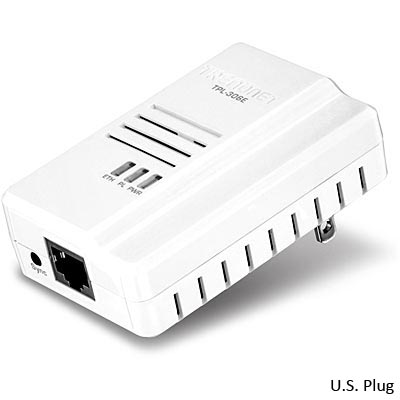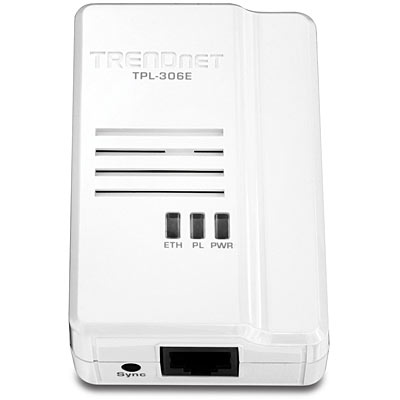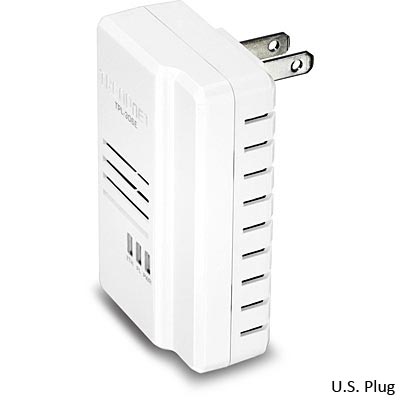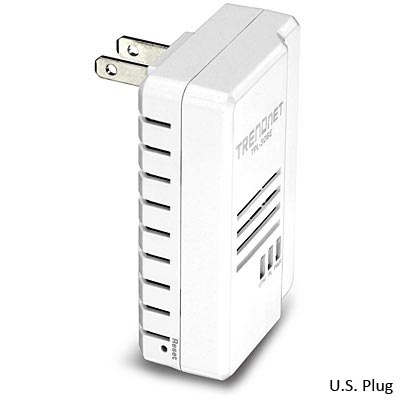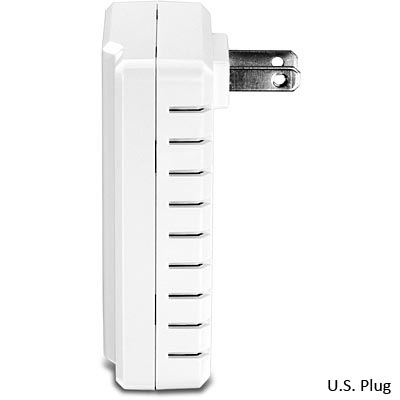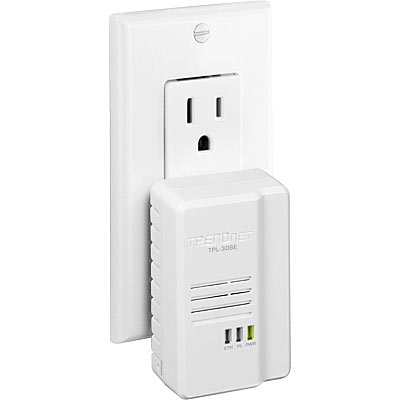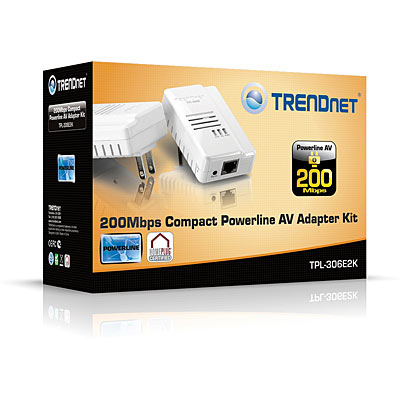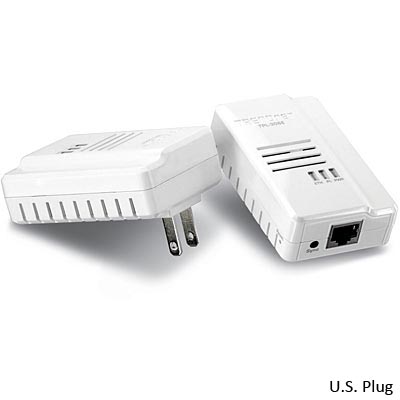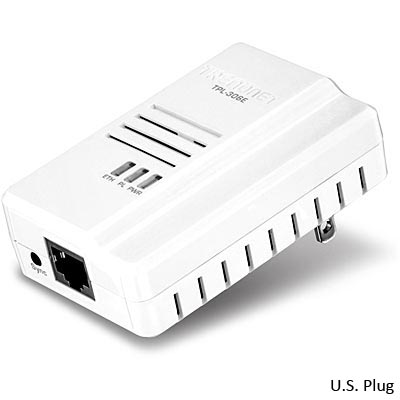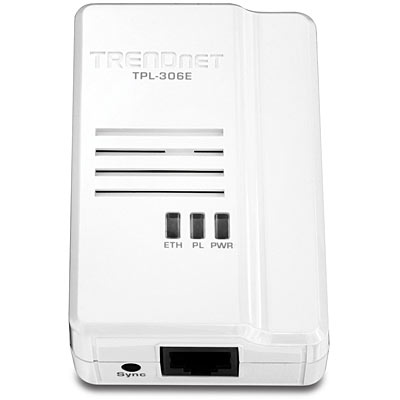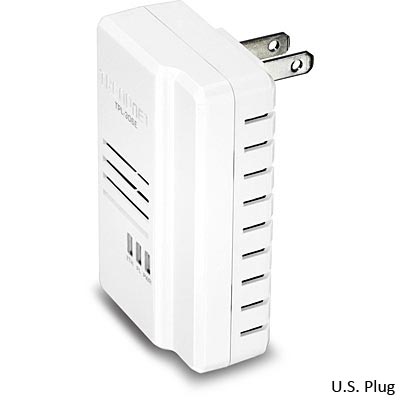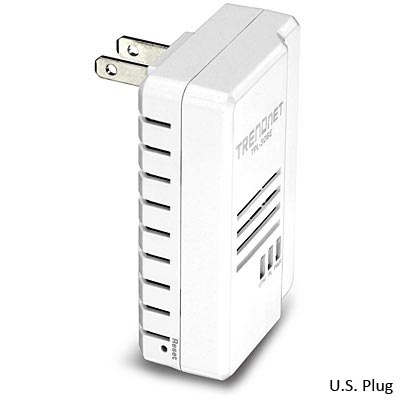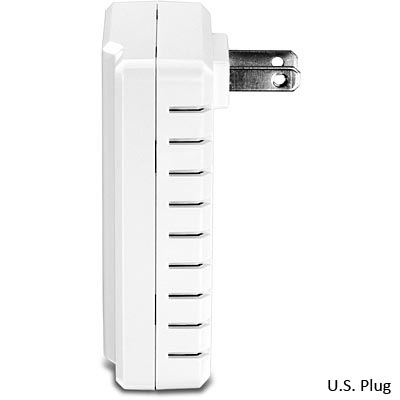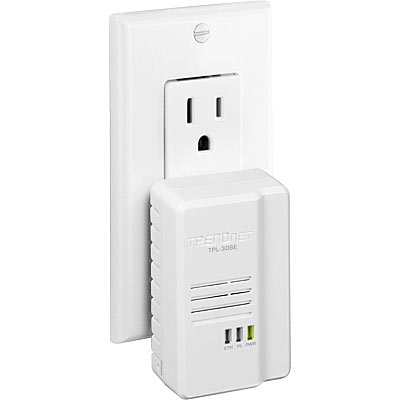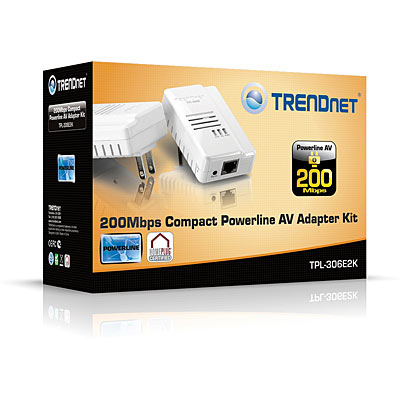 200Mbps Compact Powerline AV Adapter Kit (Certified Refurbished)
RB-TPL-306E2K (Version v1.0R)
Includes two TPL-306E adapters
High speed building-wide networking from any electrical outlet
Compact form factor saves space
Power Save mode reduces power consumption by up to 80%
Use one unit to transmit, and up to 5 additional TPL-306Es to receive a network signal
Utility
Date: 12/2012
Version: 6.1.0008
Notes:
Compatible with Windows 8
*Prerequisite: Requires Microsoft® .NET Framework 2.0. Please refer to the Microsoft download center for details on downloading and installing .NET Framework 2.0.
Filename: Utility_Powerline(v6.1.0008).zip
Date
12/27/2012
File Size
1.56 mb
Quick Installation Guide
Filename: EUNL_Web_TPL-306E_306E2K(V1.0R).pdf
Date
12/5/2012
File Size
566.67 kb
---
Filename: Web_QIG_TPL-306E_306E2K(1.01).pdf
Date
12/5/2012
File Size
1.54 mb
User's Guide
Filename: UG_TPL-306E_E2K(1.01).pdf
Date
12/5/2012
File Size
2.38 mb


Please reference the items below if you continue to experience difficulty with installing and using your Powerline adapters. Power-cycle the Powerline adapters by disconnecting them from their power outlets for 15 seconds and then reconnect them.  If the Powerline (PL) LED is red, try p...
We do not recommend any more than 6 total TPL-306E/TPL-306E2K adapters on a single network.
LED Color Sequence Definition PWR (Power) Green Solid Device powered on N/A Off Device powered off PL (Powerline) Green Solid Powerline connected (Connection quality is Best) Blinking Syncing or Powerline data transmitting/receiv...
Reset the TPL-306E/TPL-306E2K by pressing and holding in the reset button for 1 second. The default network ID is HomePlugAV. ...
Ensure you do not have the TPL-306E/TPL-306E2K units connected to surge protectors or to any outlet with appliances.   Please also ensure the units are connected to outlets within the same circuit breaker box.  Reset the units and ensure they are configured with the same Network ID or use the syn...
Hardware
Standards
IEEE 802.3, IEEE 802.3x, IEEE 802.3u, HomePlug® AV, IEEE 1901
Interface
1 x 10/100Mbps Auto-MDIX RJ-45 Port
Power prong:

A: North America Type B (NEMA 5–15)
EU: Euro Type C (CEE 7/16)
UK : United Kingdom Type G (BS 1363)

Frequency Band
2 ~ 28 MHz
Modulation
OFDM Symbol modulation on link synchronization, 1024/256/64/8 - QAM, QPSK, BPSK, ROBO carrier
Protocols
TDMA and CSMA/CA
Speed

Powerline: Up to 200Mbps**
Ethernet: Up to 200Mbps (Full Duplex mode)

Utility OS Compatibility
Windows 7 (32/64-bit), Vista (32/64-bit), XP(32/64-bit)
Nodes
Up to 6 (max.)
Overlapping Powerline Networks Supported
Up to 4 (per electrical system)
Coverage
Up to 300 m (984 ft.)
Encryption
128-Bit AES (Advanced Encryption Standard)
LED
Power (PWR)
Powerline (PL) Connection

Best (Green)
Better (Amber)
Good (Red)
No connection (Off)

Ethernet (ETH) Connection
Buttons
Sync, Reset
Dimension
(L x W X H)

A: 55 x 87 x 51 mm (2.2 x 3.4 x 2 in.) per unit
EU: 55 x 87 x 65 mm (2.2 x 3.4 x 2.6 in.) per unit
UK: 55 x 87 x 58 mm (2.2 x 3.4 x 2.3 in.) per unit

Weight

A: Total Weight: 148 g (5.2 oz) / Per Unit Weight: 74 g (2.6 oz)
EU: Total Weight: 158.8 g (5.6 oz) / Per Unit Weight: 79.4 g (2.8 oz)
UK: Total Weight: 170g (6 oz) / Per Unit Weight: 85 (3 oz)

Power Source
100~240V AC, 50~60Hz
Consumption

Active mode: 3.1 Watts (max.)
Standby mode: 0.5 Watts (max.)

Temperature

Operating: 0° ~ 40°C (32° ~ 104°F)
Storage: -20° ~ 70°C (-4° ~ 158°F)

Humidity
Max. 90% (non-condensing)
Certifications
CE, FCC, HomePlug® AV
PACKAGE CONTENTS
2 x TPL-306E
Multi-Language Quick Installation Guide
CD-ROM (Utility & User's Guide)
2 x network cables (1.5 m / 5 ft.)
Information provided in this document pertain to TRENDnet products and is subject to change at any time, without notice.