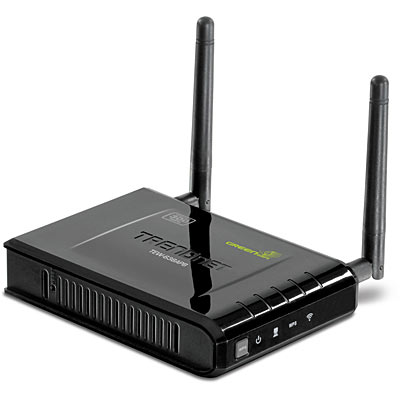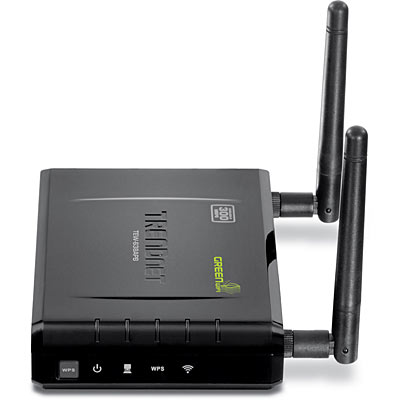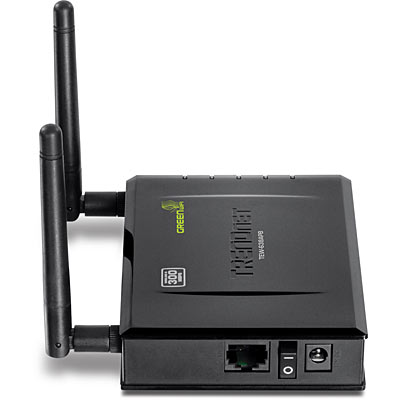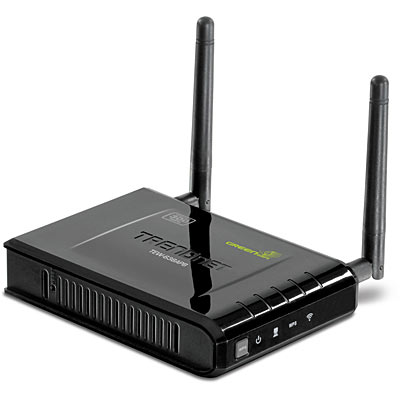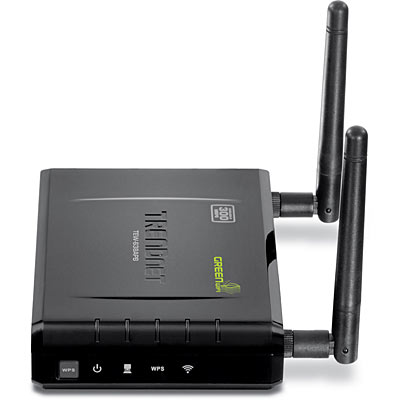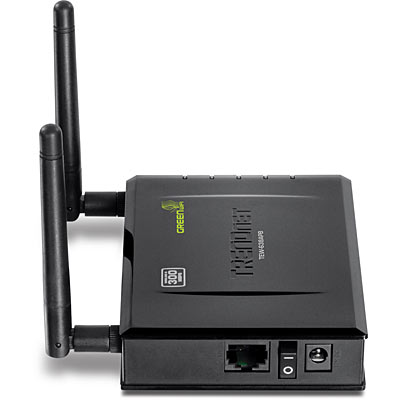 N300 Wireless Access Point (Certified Refurbished)
RB-TEW-638APB (Version v3.1R)
Extend your wireless network with Wireless Distribution System (WDS) technology
Use Wireless Bridge Mode to wirelessly connect devices such as game consoles, printers and digital video recorders
Advanced wireless encryption
Up to 50% energy savings with GREENnet technology
Firmware
DO NOT upgrade firmware on any TRENDnet product using wireless connection.
Firmware upgrade over wireless connection may damage the product. Please perform firmware upgrade with "wired" network connection only
Version: 3.1.5.1
Date: 03/2018
Notes:
Fixed WPA2 KRACK security vulnerabilities
Filename: FW_TEW-638APB_v3(3.1.5.1).zip
SHA-1 Checksum: E934C19279FB6FC4AB3CD65F40617D0D5186DF32
Date
3/27/2018
File Size
1.75 mb
User's Guide
Filename: UG_TEW-638APB(v3.01).pdf
Date
7/12/2017
File Size
4.29 mb


When using the TEW-638APB from time to time you may experience issues with wireless signal loss or no signal, this is due to environmental conditions in and out of any structure or objects in the way. Since wireless is based on line of sight. The wireless signals do not pass through objects, walls o...
The TEW-638APB will continue to maintain wireless connection speeds to all three wireless modes used at the same time. All wireless clients will keep their wireless connection speed and not have any interfere in throughput from other wireless clients at slower wireless speeds....
Yes, the TEW-638APB can be connected to a network Switch, Hub or Router to allow wireless access.
Yes, wireless adapters support 802.11b/g, it should work without any issue. For 3rd party manufactures (Note: Please refer to 3rd party manufacture for correct setup of any non-TRENDnet wireless device(s))....
No software or utility is required to allow this product to work. However it is recommended that you run the Install Wizard that is supplied with your product purchase. The Install Wizard is a program that helps you configure the TEW-638APB for use; no software is installed on your computer. (Note: ...
No, your Internet Service Provider controls your Internet speed.
In theory, TEW-638APB supports unlimited number of wireless clients a Local Area Network (LAN) allows. However, due to bandwidth considerations, we recommend 10 or less wireless clients attaches to a single TEW-638APB. Additional TEW-638APBs are highly recommended for accommodating more wireless wor...
No, in this mode the TEW-638APB is dedicated to making a Point to Point connection with another TEW-638APB. You can add an additional TEW-638APB as a standard Access Point to allow wireless clients access to the network....
Yes, this feature of the TEW-638APB will allow you to connect any Ethernet enabled device to the TEW-638APB and allow wireless networking....
The TEW-638APB does support Wi-Fi Protected Setup (WPS). WPS allows you to enable encryption on a wireless network by pushing a hardware button or activating software on the wireless client. ...
The TEW-672GR allows you to create up to three additional virtual SSIDs (Wireless Network Names) to connect with. Multiple Service Set Identifiers (SSID) allow the ability to create virtual wireless networks while only using one wireless Router/Access Point device as the main connecting point. Creat...
The TEW-672GR supports the following security features for wireless networks. WEP, WPA/WPA2, WPA/WPA2 Enterprise, Wireless MAC filtering, and Wi-Fi Protected Setup (WPS)....
The TEW-638APB will work with any gaming console that has an Ethernet port and supports the TCP/IP protocol....
Yes, the TEW-638APB supports Wireless Distribution System (WDS) with other WDS enable devices.
This feature gives the TEW-638APB the ability to allow any Ethernet enable device to become wirelessly enabled by connecting the TEW-638APB to the Ethernet port of the wireless device....
Yes, the TEW-638APB has removable antennas.
Both TEW-637AP and TEW-638APB are IEEE 802.11n draft wireless access points. Major differences between TEW-637AP and TEW-638APB are listed in the chart below. Modes TEW-637AP TEW-638APB Access Point Yes Yes AP Client No Yes Wireless Bridge (Point-to-Point) ...
Yes, the TEW-638APB will maintain 802.11n mode with WDS links.
Hardware
Standards

IEEE 802.11n, IEEE 802.11b, IEEE 802.11g, 802.3u and 802.3

Interface

1 x 10/100Mbps Auto-MDIX LAN port

CD Wizard OS Compatibility

Windows 7 (32/64-bit), Vista(32/64-bit), XP(32/64-bit), and 2000

LED Indicators

Power, LAN, WPS, and Wireless

Power Supply

12 V DC 0.5A external power adapter

Dimensions (LxWxH)

120 x 26 x 88 mm (4.7 x 1.0 x 3.4 in)

Weight
Temperature

Operating: 0° ~ 40° C (32° ~ 104°F)
Storage: -20° ~ 60°C (-4°~140°F)

Humidity
Wireless
Module Technique

OFDM with BPSK ,DQPSK , CCK , BPSK, QPSK, 16/64QAM with OFDM

WDS

Enable/Disable Wireless Distribution System support

Access Control

MAC Address Filter (Up to 64 entries)

Antenna

2 x 2dBi external fixed dipole antennas

Frequency
Data Rate (Auto Fallback)

802.11n: up to 300Mbps
802.11g: up to 54Mbps
802.11b: up to 11Mbps

Output Power

802.11b: 18dBm (typical) @ 11Mbps
802.11g: 15dBm (typical) @ 54Mbps
802.11n: 11dBm (typical)@ 300Mbps

Receiving Sensitivity

802.11b: -84dBm (typical) @ 11mpbs
802.11g: -72dBm (typical) @ 54Mbps
802.11n: -68dBm (typical) @ 300Mbps

Encryption

64/128-bit WEP, WPA/WPA2 RADIUS, WPA/WPA2-PSK

Channels
PACKAGE CONTENTS
TEW-638APB
Multi-Language Quick Installation Guide
CD-ROM (Setup Wizard and User's Guide)
1 network cable (0.6 m / 2 ft.)
Power adapter (12V DC, 0.5A)
All references to speed are for comparison purposes only. Product specifications, size, and shape are subject to change without notice, and actual product appearance may differ from that depicted herein.