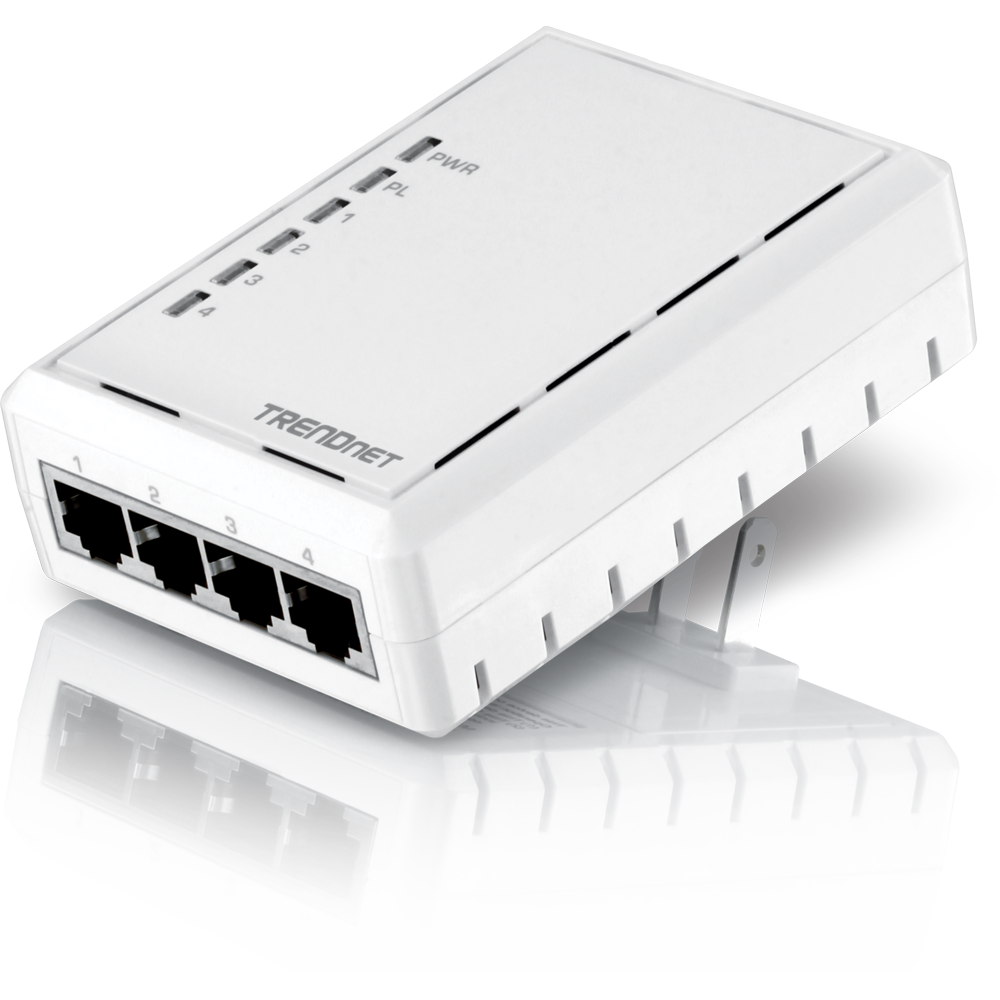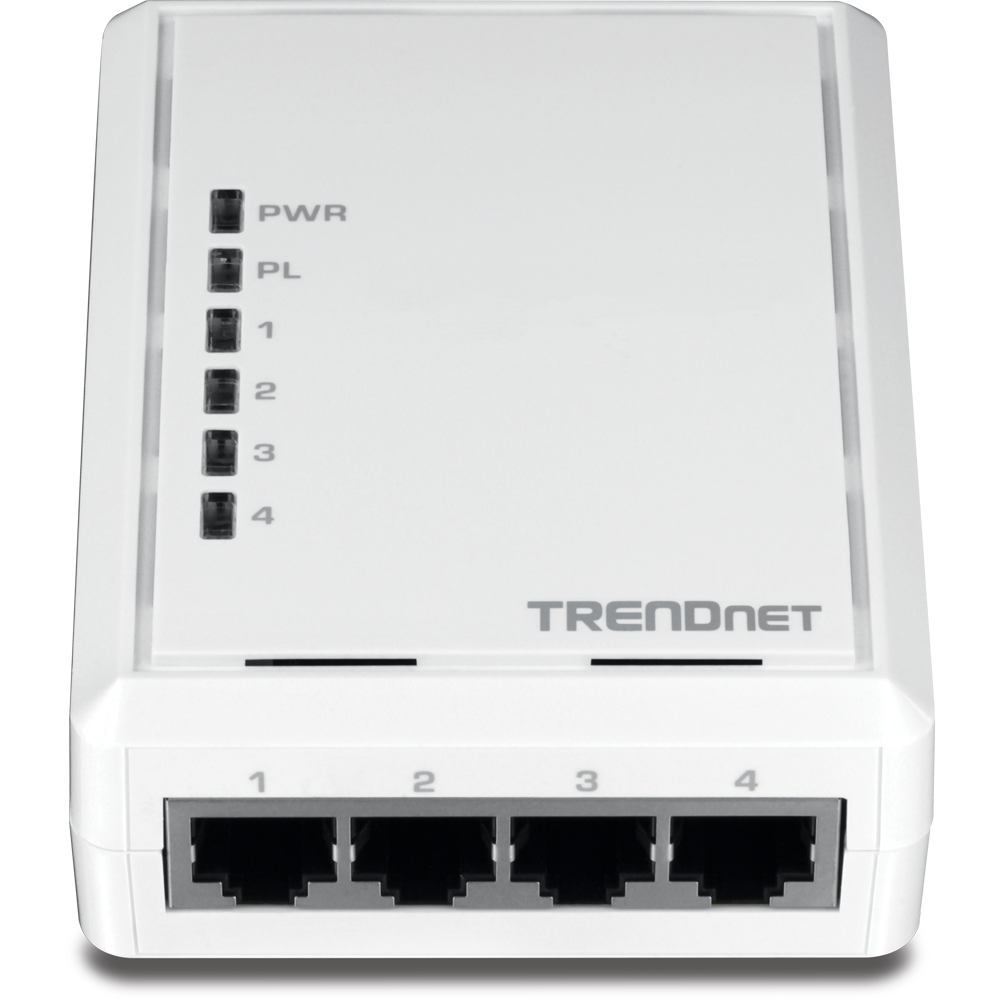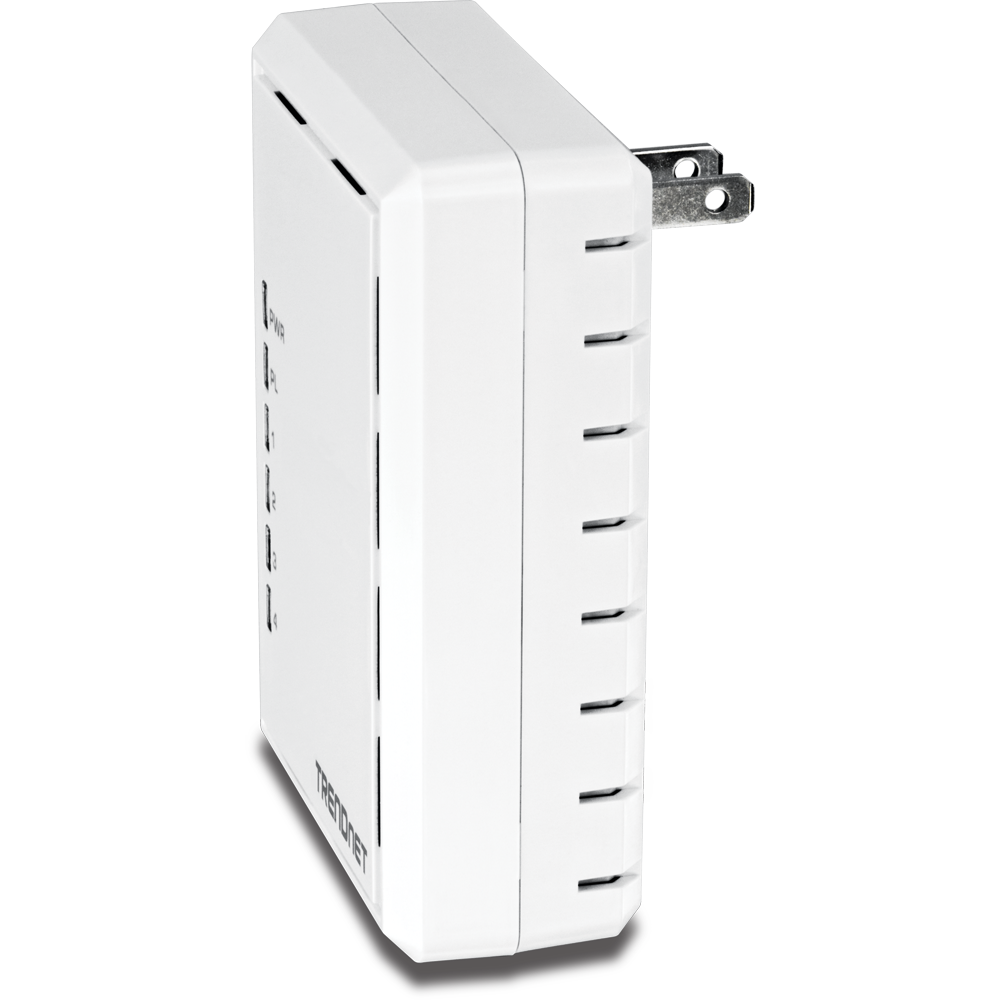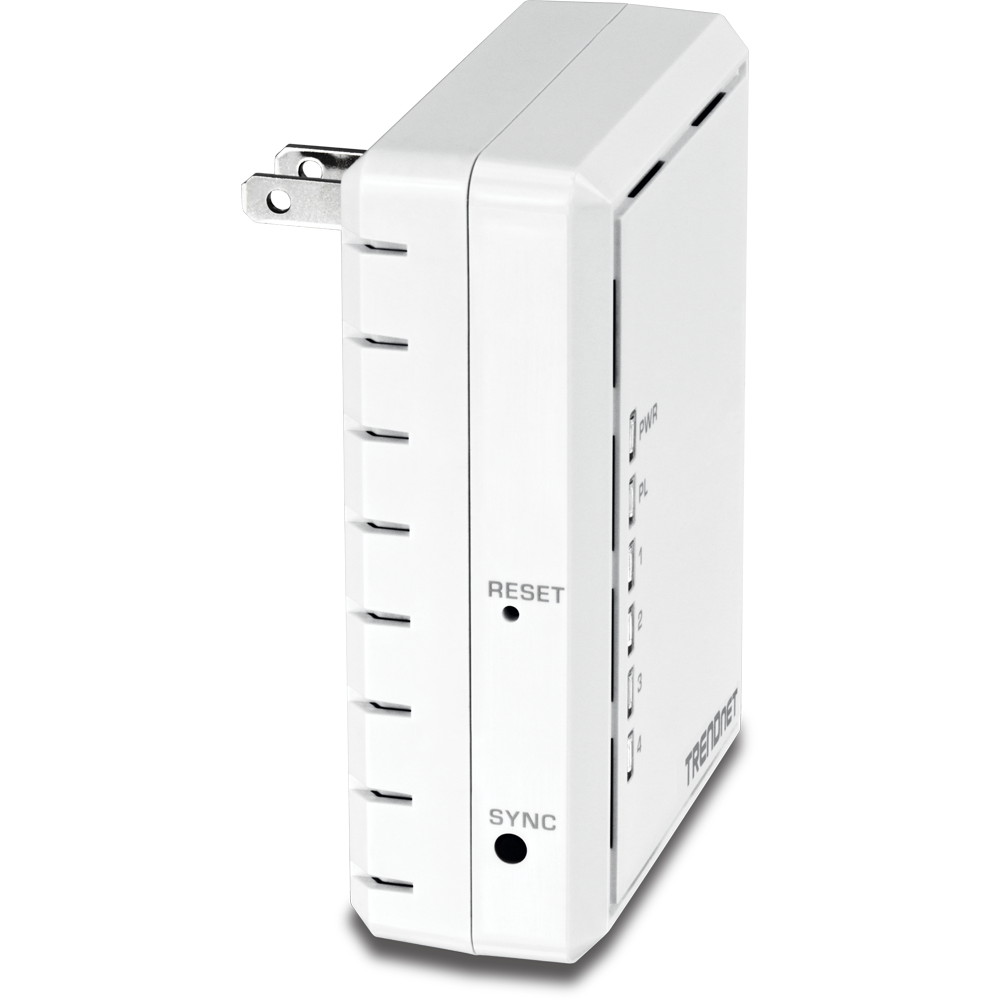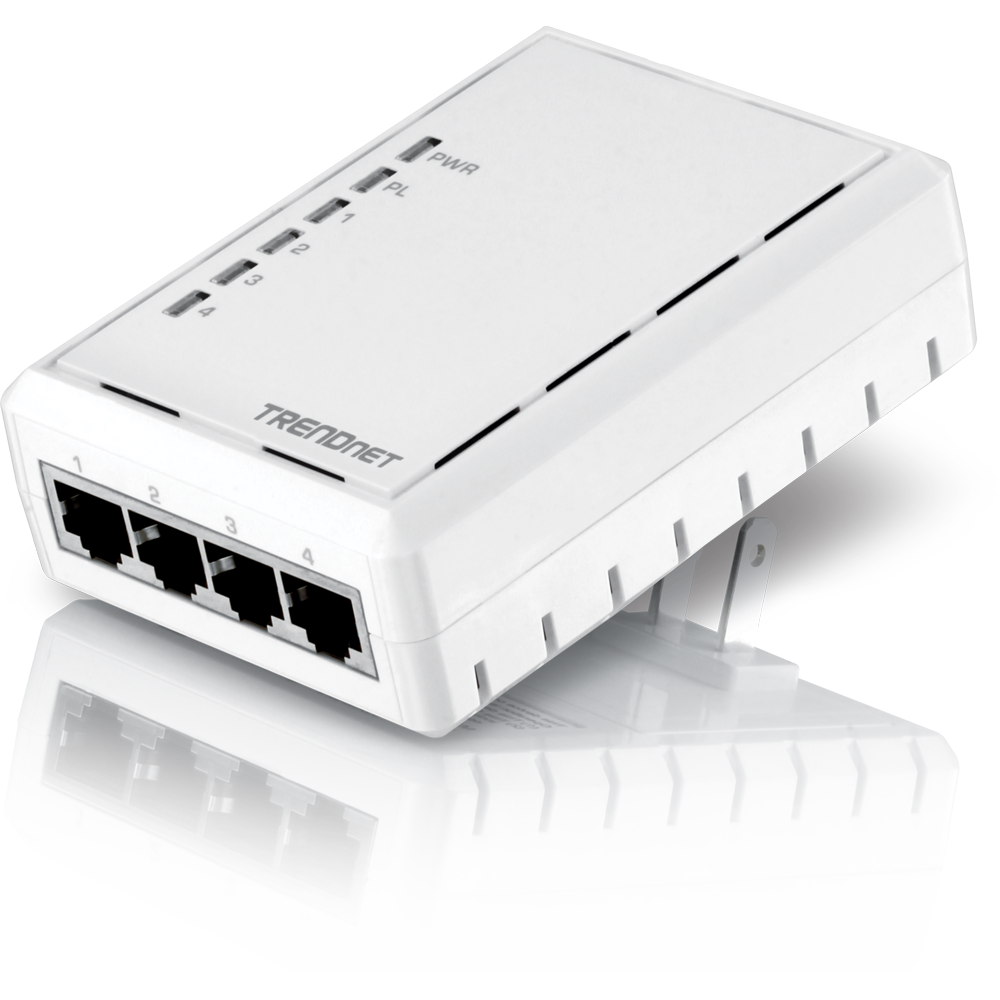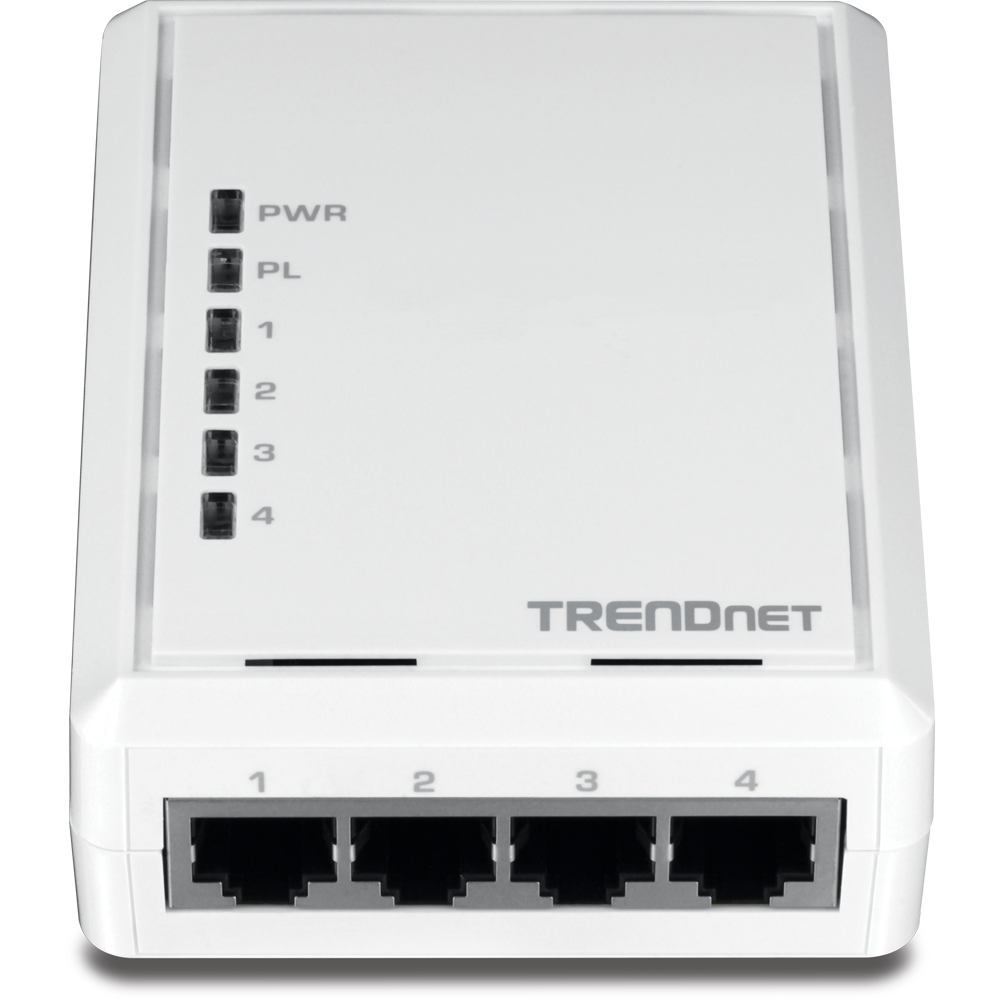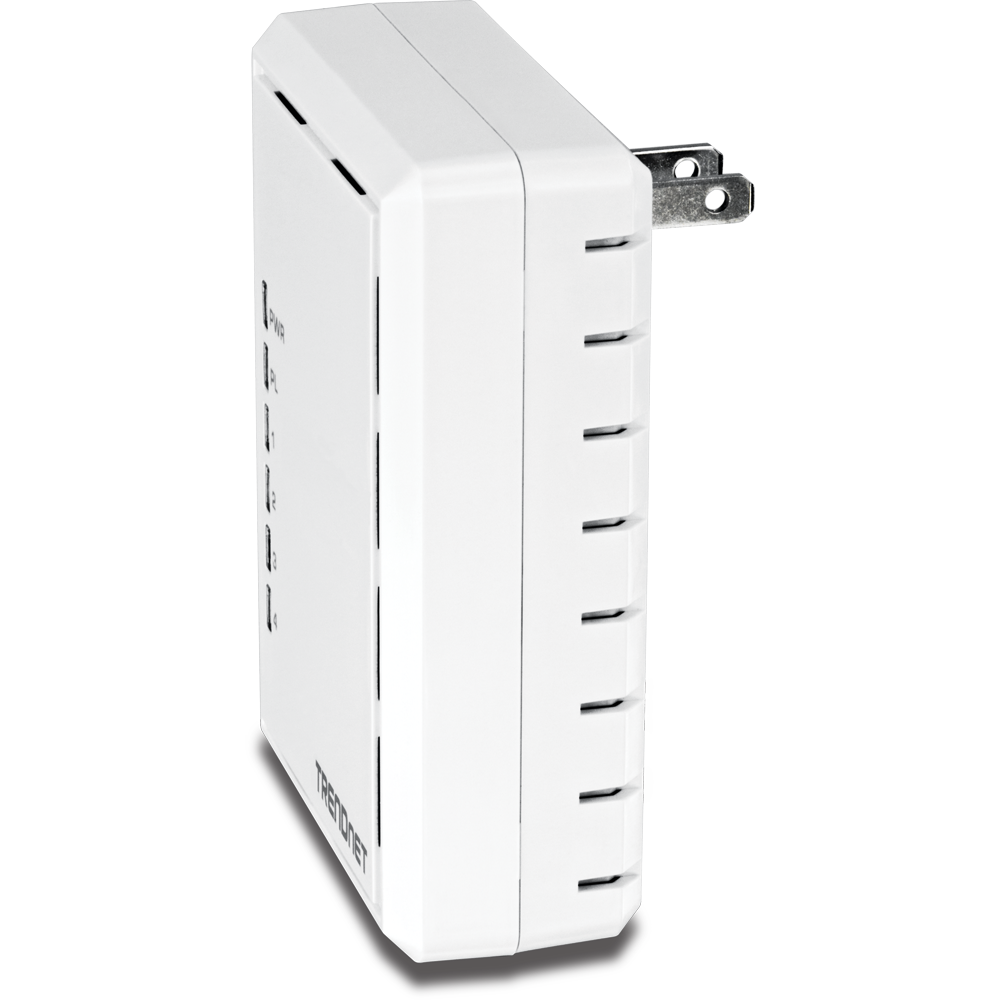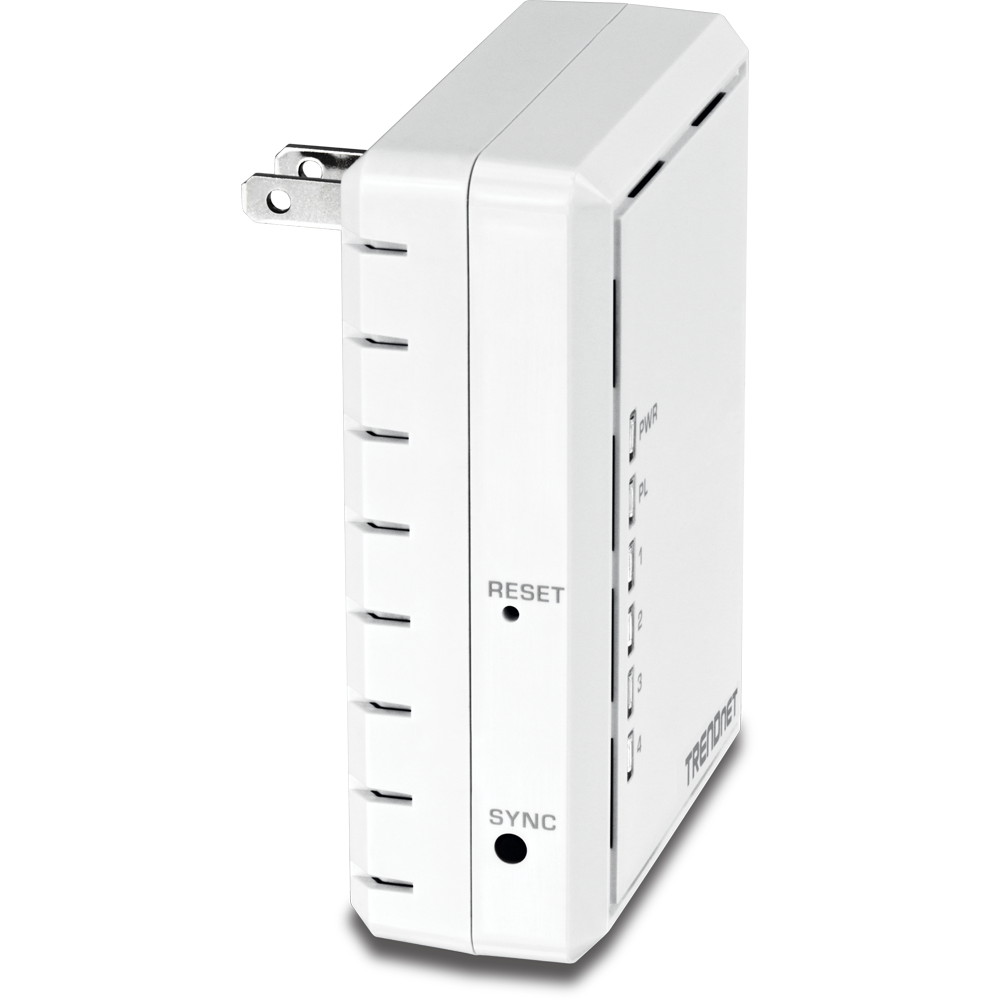 4-Port Powerline 500 AV Adapter (Certified Refurbished)
RB-TPL-4052E (Version v1.0R)
Networking over existing electrical lines
Connect four devices to the Ethernet ports
TRENDnet adapters auto-connect out of the box
Pre-encrypted for your convenience
Power Save mode reduces electrical consumption by 80%
Utility
Release Date: 9/2013
Utility Version: v7.1 Build 0101
WinPcap Version: v4.1.3
OS Compatibility: Windows® 8.1 (32/64-bit), 8 (32/64-bit), Windows 7 (32/64-bit), Vista (32/64-bit), XP (32/64-bit)
Notes:
Added compatibility for Windows® 8/8.1
*Prerequisite: Requires Microsoft® .NET Framework 2.0. Please refer to the Microsoft download center for details on downloading and installing .NET Framework 2.0
***To start the installation, double click the file "Installer_CD.bat***
Filename: Utility_Powerline(v7.1.0101).zip
SHA-1 Checksum: 764C84BB70A7ED416094EBF79A2E91F70CB97023
Date
7/28/2017
File Size
6.52 mb
User's Guide
Filename: UG_TPL-4052E(v1.0R).pdf
Date
2/10/2015
File Size
2.30 mb


Please reference the items below if you continue to experience difficulty with installing and using your Powerline adapters. Power-cycle the Powerline adapters by disconnecting them from their power outlets for 20 seconds and then reconnect them. If the Powerline (PL) LED is red, try pluggin...
We do not recommend any more than 8 total TPL-4052E adapters on a single network.
Plug in your TPL-4052E adapters then connect your computer in to one of the devices. Open the utility and click PLC Network > Device Setup and change Private Network Name.  Once you have changed the Private Network Name click Set Local Device. Repeat for additional adapters. ...
Plug in your TPL-4052E adapters and reset them by pressing and holding in the Sync button for 15 seconds. After you have reset the adapters, press and hold in one of the Sync buttons for 2 seconds.  Within 2 minutes, press and hold in remote unit's Sync button for 2 seconds to pair them. To a...
Reset the TPL-4052E Push and hold the reset/sync button for 20 seconds, then release. ...
Ensure you do not have the TPL-4052E units connected to a surge protector. The units have their own surge protection. Reset the units and ensure they are configured with the same Network ID or use the sync button to connect them. It is not recommended to use this product on electrical systems th...
Standards

IEEE 802.3
IEEE 802.3u
IEEE 802.3x
IEEE 1901/HomePlug AV

Device Interfaces

4 x 10/100 Mbps Ethernet ports
Sync button
Status LEDs
Power prong
A: North America Type B (NEMA 5–15)
EU: Euro Type C (CEE 7/16)
UK : United Kingdom Type G (BS 1363)

Powerline Data Rate
Powerline Range

Up to 300 m over electrical lines

Frequency Band
Encryption
Compatibility

Optional software utility: Windows® 8.1, 8, 7, Vista and XP

Special Features

Power Save Mode
Auto-connects to other TRENDnet Powerline adapters

Power

Input: 100 - 240 V AC, 50 - 60 Hz
Consumption: Active mode: 4 Watts (max.),Standby mode: 0.5 Watts (max.)

Operating Temperature
Operating Humidity
Certifications
Dimensions

A: 105 x 75 x 57 mm (4.1 x 3.0 x 2.2 in.)
EU: 105 x 75 x 73 mm (4.1 x 3.0 x 2.87 in.)
UK: 105 x 75 x 65 mm (4.1 x 3.0 x 2.56 in.)

Weight

A: 147 g (5.2 oz)
EU: 170 g (6.0 oz)
UK: 159 g (5.6 oz)

Warranty
PACKAGE CONTENTS
TPL-4052E
Quick Installation Guide
CD-ROM (Utility & User's Guide)
Network cable (1.5 m/5 ft.)
Information provided in this document pertain to TRENDnet products and is subject to change at any time, without notice.