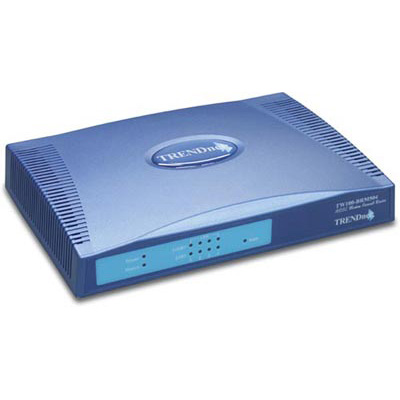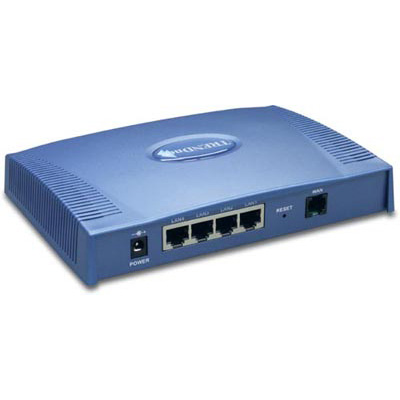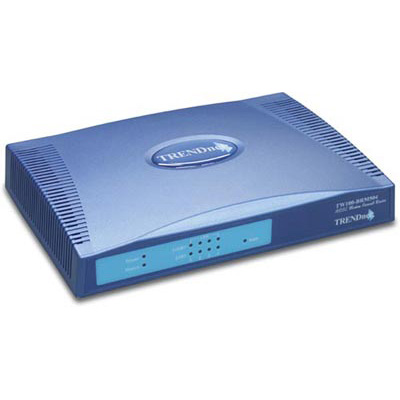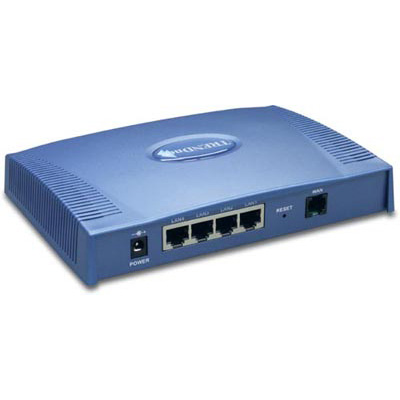 4-Port ADSL Modem Firewall Router
TW100-BRM504 (Version A1)
DISCONTINUED PRODUCT
The TW100-BRM504 (Version A1) has been discontinued. For a list of discontinued products,
click here
.
Firmware
DO NOT upgrade firmware on any TRENDnet product using wireless connection.
Firmware upgrade over wireless connection may damage the product. Please perform firmware upgrade with "wired" network connection only
Release Note:
Update from version 0.01.21.
Added ADSL 2+ support.
Fixed "PC-database" when selecting to edit "PC Name", the first PC name is selected instead.
Adjusted page alignment for items in "PC-database".
Updated Dynamic DNS client for DYNDNS.ORG.
Added "Modem" only mode.
Firmware Upgrade Instruction:
Please download and unzip the firmware file, then follow the instructions in the "readme.txt" to update the firmware.

Filename: Firmware_TW100-BRM504_20004.zip
SHA-1 Checksum: 3BE1B81F8CF7EEF6C02EDC17725BB557C24E7E7D
Date
7/28/2017
File Size
1.44 mb
User's Guide
Filename: UG_TW100-BRM504.pdf
Date
11/2/2004
File Size
792.73 kb


Please check your hardware and TCP/IP settings again by following the instructions in sections 1-3, make sure the Power, WAN, and on the LAN LEDs are on. Then try to access the configuration page using your Web Browser again....
You can contact your Internet Service Provider (ISP)'s Customer Service or Technical Support Department for the correct information....
The power adapter might not be connected. Please connect the power adapter to the power outlet and check the LEDs again. Please note that using the wrong power adapter might physically damage the unit....
Hardware
Standards:
IEEE 802.3(10Base-T), 802.3u(100Base-TX)
Protocols:
NAT/NAPT, PPPoE & PPPoA, HTTP, DHCP (client/server), TCP/IP &UDP, PAP&CHAP, RIP1, DDNS, UPnP
Firewall:
NAT firewall, Rule-Based Policy Firewall, Attack Alert (email) and log, Stateful Packet Inspection firewall for DoS (Denial of Service) Attacks
Security:
URL Filter, Access Control, Local Password
ATM:
Support AAL5, UBR, VPI Range (0 ~ 255) and VCI range (1 ~ 65535), 1 PVC, OAM F4/F5 loop back.
Payload Encapsulation:

RFC2684 (RFC1483), Multi-Protocol over ATM; RFC2225 (RFC1577), IPoA
RFC2364, PPP over ATM (CHAP&PAP); RFC2516, PPPoE over ATM

LAN Port:
4x 10/100Mbps Ethernet port (RJ45), Auto-MDIX
WAN Port:

Compliant to G.dmt (G.922.1) Annex A
Compliant to G.lite (G.922.1) and T1.413 Annex A
ADSL Line Interface (RJ11)

Line Impedance:
100 O; Automatic-Rate Adaptation in step of 32Kbps
LEDs:
Power, Status, 10/100 (LAN 1~4), WAN
Power:
15V DC 1A External Power Adapter
Dimensions (LxWxH):
183 x 125 x 31 mm (7.2 x 4.9 x 1.2 inches)
Unit Weight:
Appr. 408 g (0.9 lb)
Temperature:

Operating: 0° ~ 40° C (32° ~ 104° F)
Storage: -20° ~ 70° C (-4° ~ 158° F)

Humidity:

Operating: 10 ~ 90% RH
Storage: 5 ~ 95% RH

Certifications:
FCC, CE
Information provided in this document pertain to TRENDnet products and is subject to change at any time, without notice.