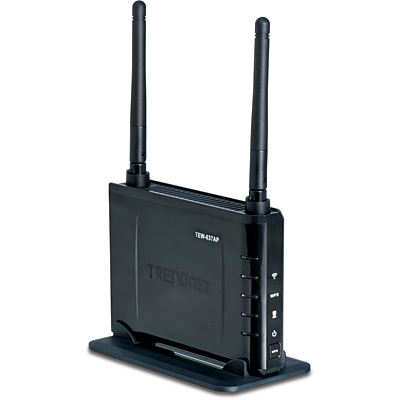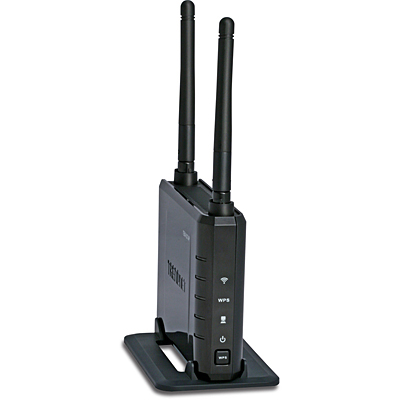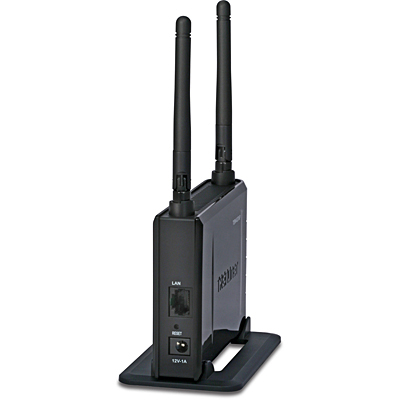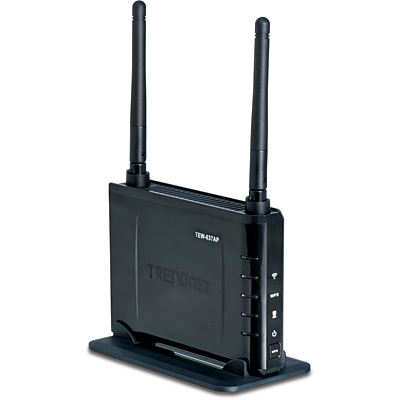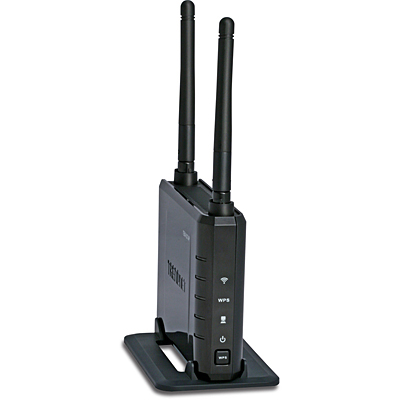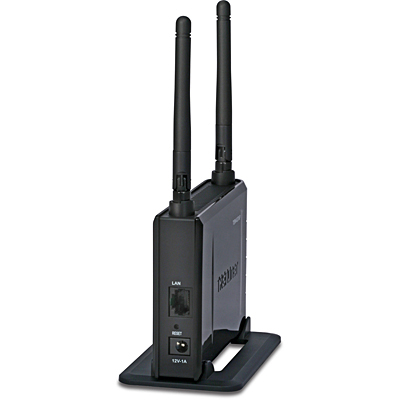 N300 Wireless Easy-N-Upgrader™ (Certified Refurbished)
RB-TEW-637AP (Version 1.0R)
Don't throw away your existing wired or wireless router, upgrade it to high speed wireless n
No setup required-just plug it into your existing router
Enjoy up to 12x the speed and 4x the coverage of wireless g
Secure Wireless Protected Setup (WPS) at the touch of a button
How It Works
Utility
Filename: TEW-637AP_Install_Wizard.zip
SHA-1 Checksum: C86938CD2EEFDDB1B6030AFC3D3FC3ABF06E8EE9
Date
7/26/2017
File Size
10.34 mb
Firmware
DO NOT upgrade firmware on any TRENDnet product using wireless connection.
Firmware upgrade over wireless connection may damage the product. Please perform firmware upgrade with "wired" network connection only
Firmware Version: 1.2.0.26
Release Date: 5/2009
Notes:
1. Add multicast Mac address check rule
2. Display wireless information on the status page
3. Fixed webpage display format on Firefox and Safari
4. Fixed WDS feature setting issue
5. Fixed Mac filter only works on initial setup
Note: Firmware downgrades will not be available after this change.
Filename: FW_TEW-637APB_V1.0(1.2.0.26).zip
SHA-1 Checksum: 96550C4155527B306AA98CCBB029C2AC1B92AE7B
Date
7/26/2017
File Size
2.04 mb
User's Guide
Filename: UG_TEW-637AP.pdf
Date
8/18/2008
File Size
1.69 mb


Step 1 Log in to the TEW-637AP by entering its IP address into a browser.  The default IP address is 192.168.10.1.  The default user name is admin.  The default password is admin. Step 2 Click on "Administrator" on the left hand side then click on "Management". Step 3 Enter the desired Administr...
The IP address that appears in the Current Network Information screen is the default IP address of the TEW-637AP.  If you select Dynamic IP Address Configuration, the IP address will not be updated until you complete the configuration of the TEW-637AP. Continue on with the configuration.  When you r...
The default user name is admin and the default password is admin. To log in to the web browser configuration for the first time, from a computer that is connected to the same network as the TEW-637AP, open the web browser (e.g. Internet Explorer), go to the TEW-637AP's Network Address (please ...
In order to receive wireless n performance from the TEW-637AP, all wireless client adapters must be 802.11n wireless n adapter in the computer to communicate at wireless n. The use of existing wireless b/g client adapters will still benefit for the increased signal and extended coverage of the TEW-6...
The provided wizard is very easy to use since there is no need to install anything, the wizard is ran directly off the TEW-637AP CD-ROM.  The wizard enables users to easily setup the following: Required Steps: Connecting the Access Point to your existing route/network, which then dynamically as...
Yes, the TEW-637AP is an access point.
The TEW-637AP is designed to easily upgrade your current network to wireless N technology. When we say upgrade we mean that you can upgrade a wired network that does not currently have wireless technology and/or networks that utilize 802.11b/g that need to upgrade wireless speeds up to 300Mbps....
The TEW-637AP is designed to upgrade you current wireless network to 11n, but clients wishing to receive faster speeds must also have an 802.11n wireless adapter installed...
The TEW-637AP is backwards compatible with 802.11b/g wireless adapters, and it will also allow computers with 802.11n adapters to communicate at 802.11n speeds to all computers on the wired LAN (Local Area Network)....
Yes, the TEW-637AP has WDS technology, which allows you to wireless link up to 4 TEW-637AP together for extended wireless coverage....
Unfortunately the TEW-637AP does not support Client Access Point operation mode.
The TEW-637AP supports WEP, WPA, WPA2 encryption methods for securing your wireless network. It is required to use WPS-PSK AES encryption method in order to secure your network while retaining 802.11n speeds (300Mbps). ...
WPS is an acronym for WiFi Protected Setup. WPS is a new way of securing your wireless network by using a hardware button located on the front of the TEW-637AP. When the button is pressed the wireless client adapter has two minutes to activate the PBC (push button control). After the PBC option is s...
The TEW-637AP does not accept external antennas to boost coverage.
Yes, The TEW-637AP is a WiFi Certified product.
Hardware
Standards
IEEE 802.11n ( draft 2.0) IEEE 802.11b, IEEE 802.11g, and 802.11e
Interface
1 x 10/100Mbps Auto-MDIX LAN port
LED Indicators
Power, LAN, WPS, and Wireless
Power Supply
12 V DC 1A external power adapter
Dimensions (LxWxH)
120 x 26 x 88 mm (4.7 x 1.0 x 3.4)
Weight
160 g (0.3lb)
Temperature
0° to 40° C (32° ~ 104° F)
Humidity

5% ~ 95% (non-condensing)
Wireless
Module Technique

802.11b: CCK (11 and 5.5Mbps), DQPSK (2Mbps), DBPSK (1Mbps)
802.11g: OFDM with BPSK, QPSK and 16/64-QAM sub-Carrier modulations
802.11n: OFDM with BPSK, QPSK and 16/64-QAM sub-Carrier modulations

Antenna
2 x 2dbi fixed dipole antennas
Frequency

2.412 - 2.462 GHz (North America)
2.412 - 2.472 GHz (Europe)

Media Access Protocol
CSMA/CA
Data Rate (Auto Fallback)

802.11n: up to 300Mbps
802.11g: 54Mbps, 48Mbps, 36Mbps, 24Mbps, 18Mbps, 12Mbps, 9Mbps, 6 Mbps
802.11b: 11Mbps, 5.5Mbps, 2Mbps, 1 Mbps

Output Power

802.11n: 14dBm (Typical) with HT20 & HT40
802.11g: 15dBm (Typical)
802.11b: 18dBm (Typical)

Receiving Sensitivity

802.11n: -70dBm (Typical) with HT20/HT40
802.11g: -72dBm (Typical) @ 54Mbps
802.11b: -84dBm (Typical) @ 11mpbs

Encryption
64/128-bit WEP (Hex & ASCII), WPA/WPA2, WPA
PSK/WPA2-PSK Encryption, WPA Enterprise WPA2 Enterprise
Channels
1-11 (North America) 1-13 (Europe)

PACKAGE CONTENTS
TEW-637AP
Multi-language Quick Installation Guide
CD-ROM (Utility and User's Guide)
One Cat 5 cable (0.6m/ 2 ft.)
Power adapter (12vDC 1A)
All references to speed are for comparison purposes only. Product specifications, size, and shape are subject to change without notice, and actual product appearance may differ from that depicted herein.