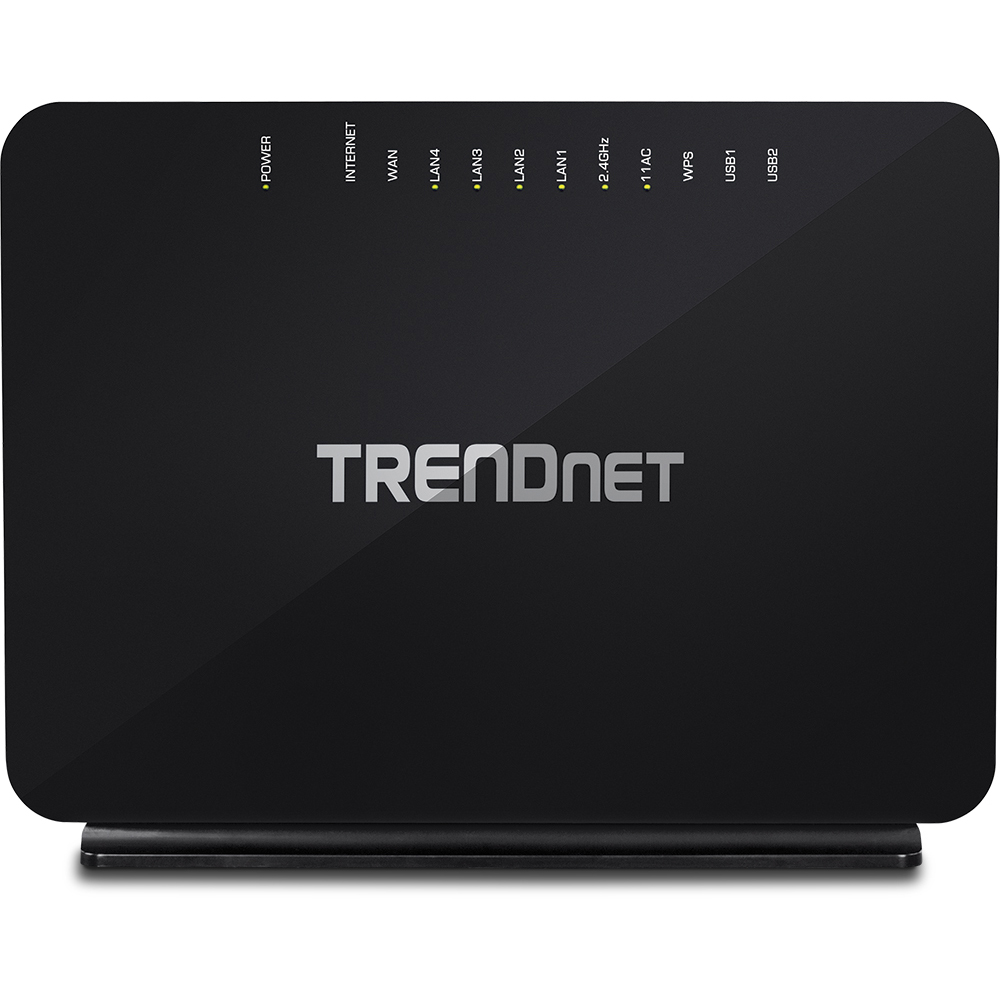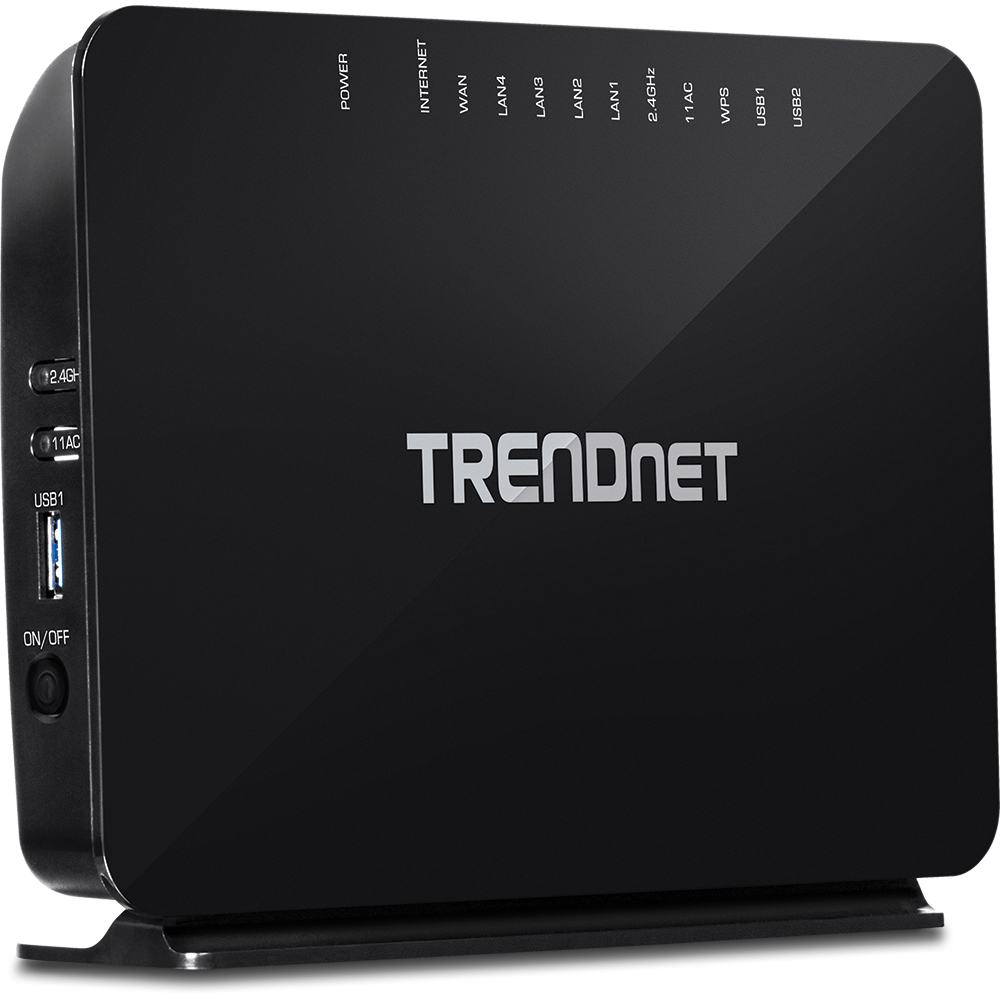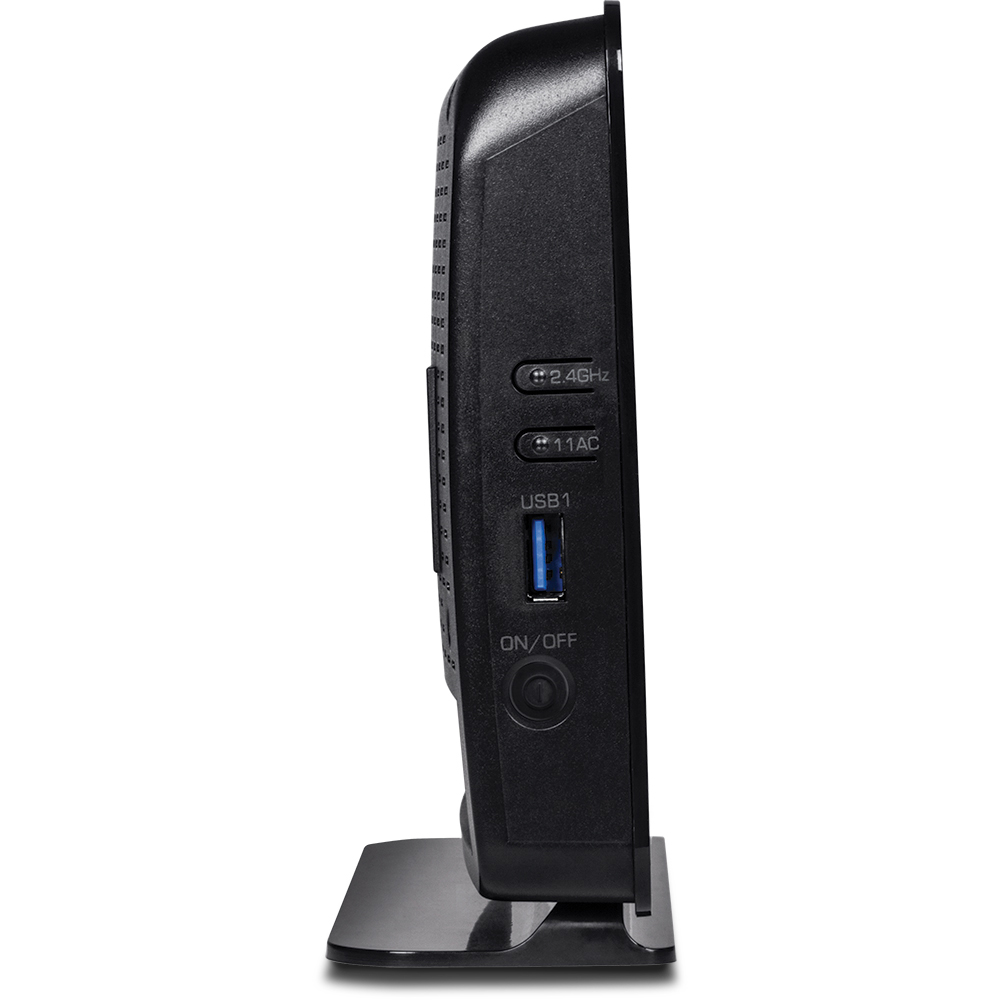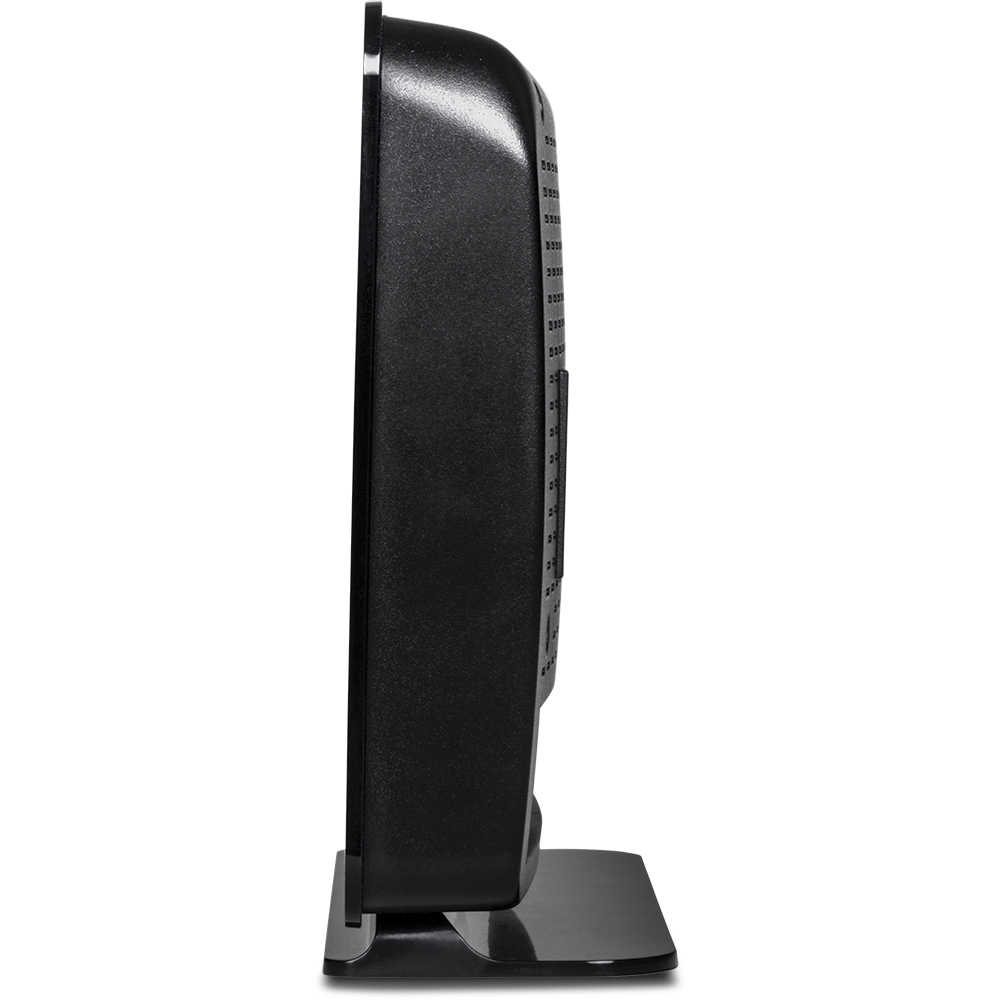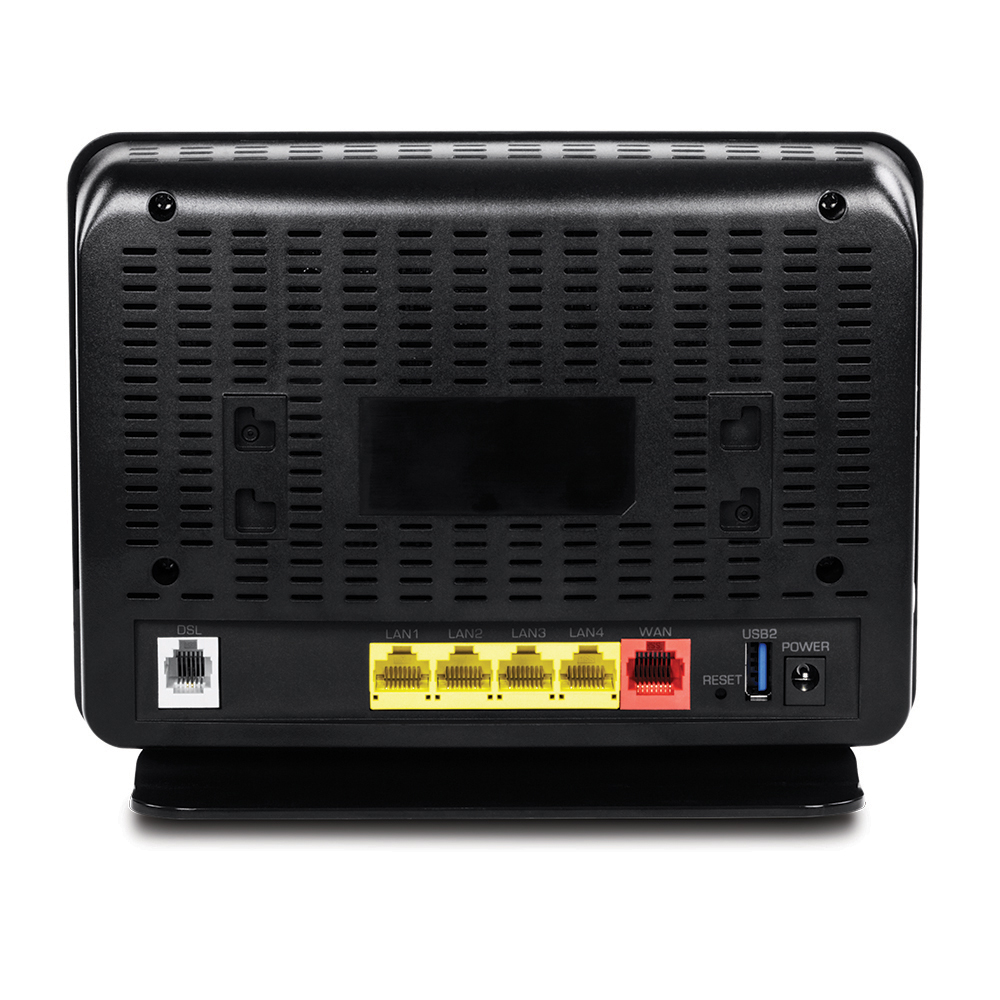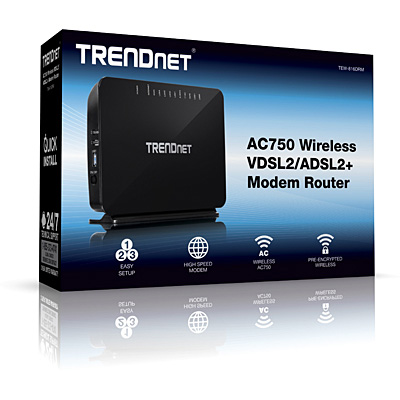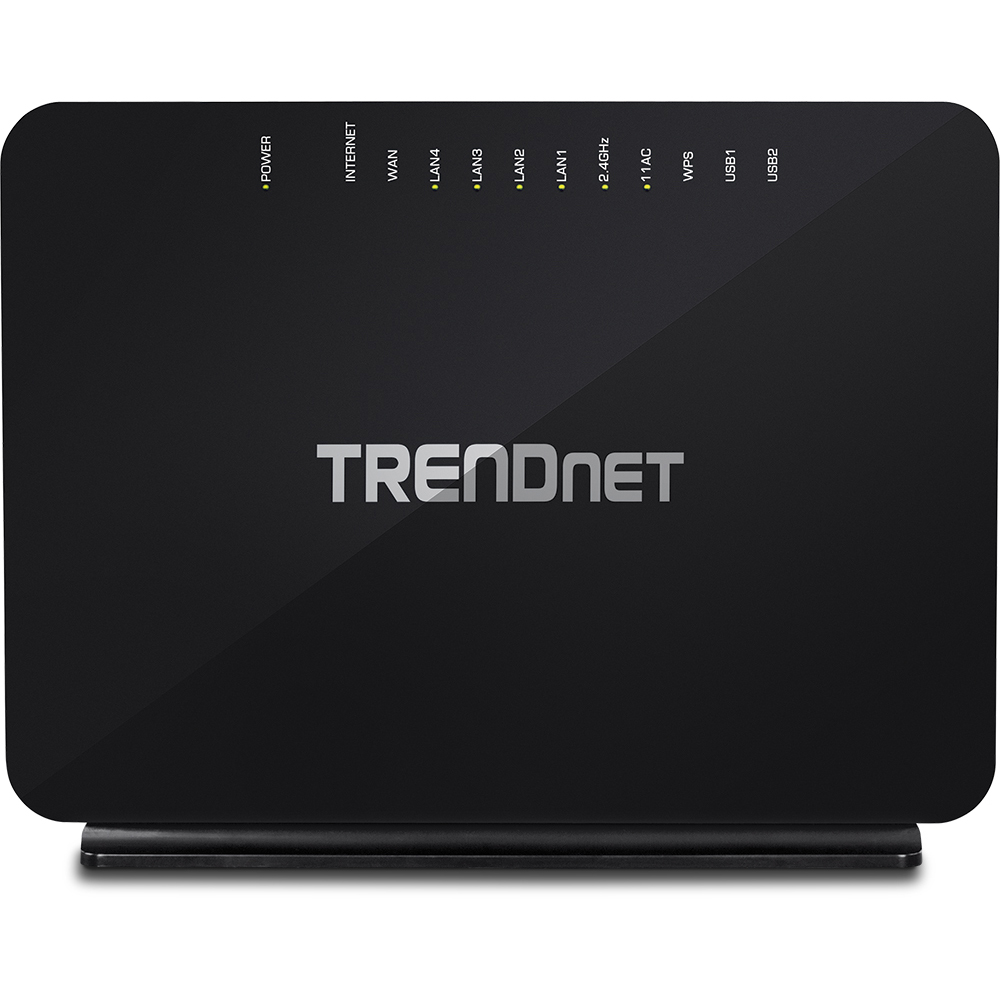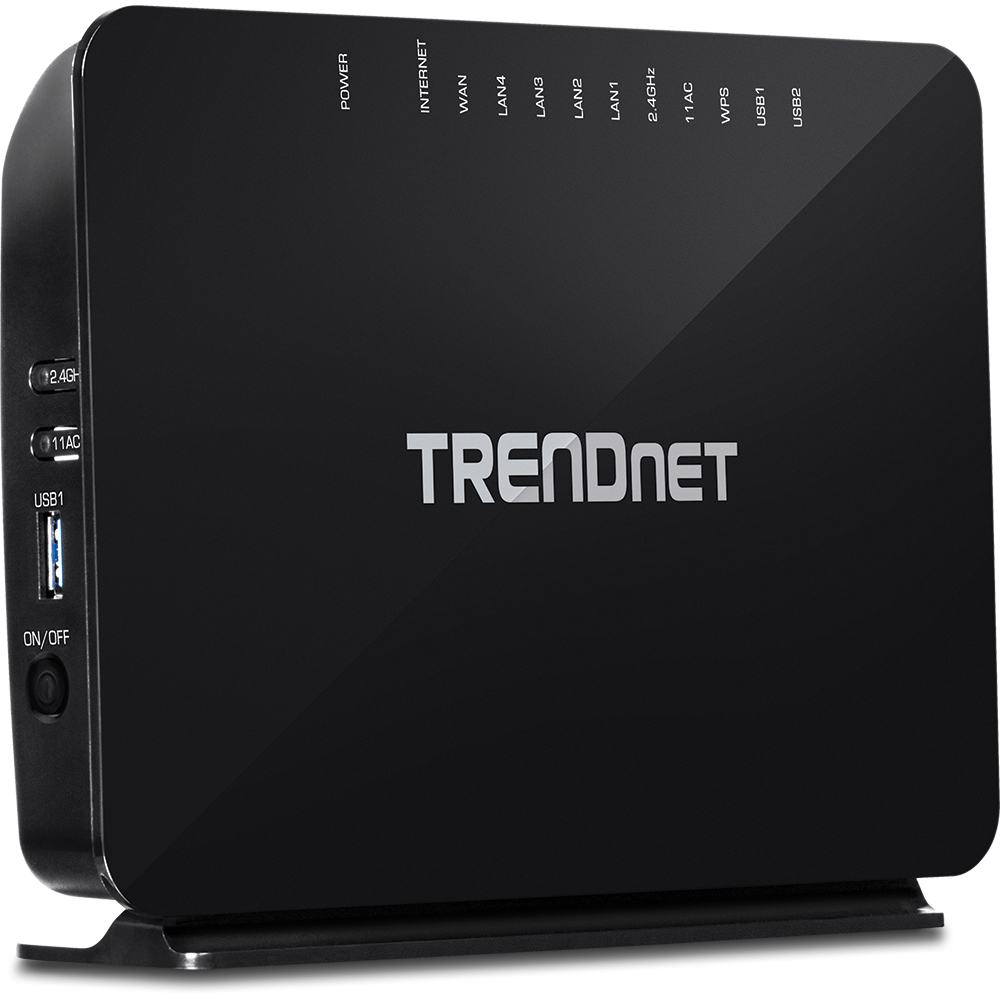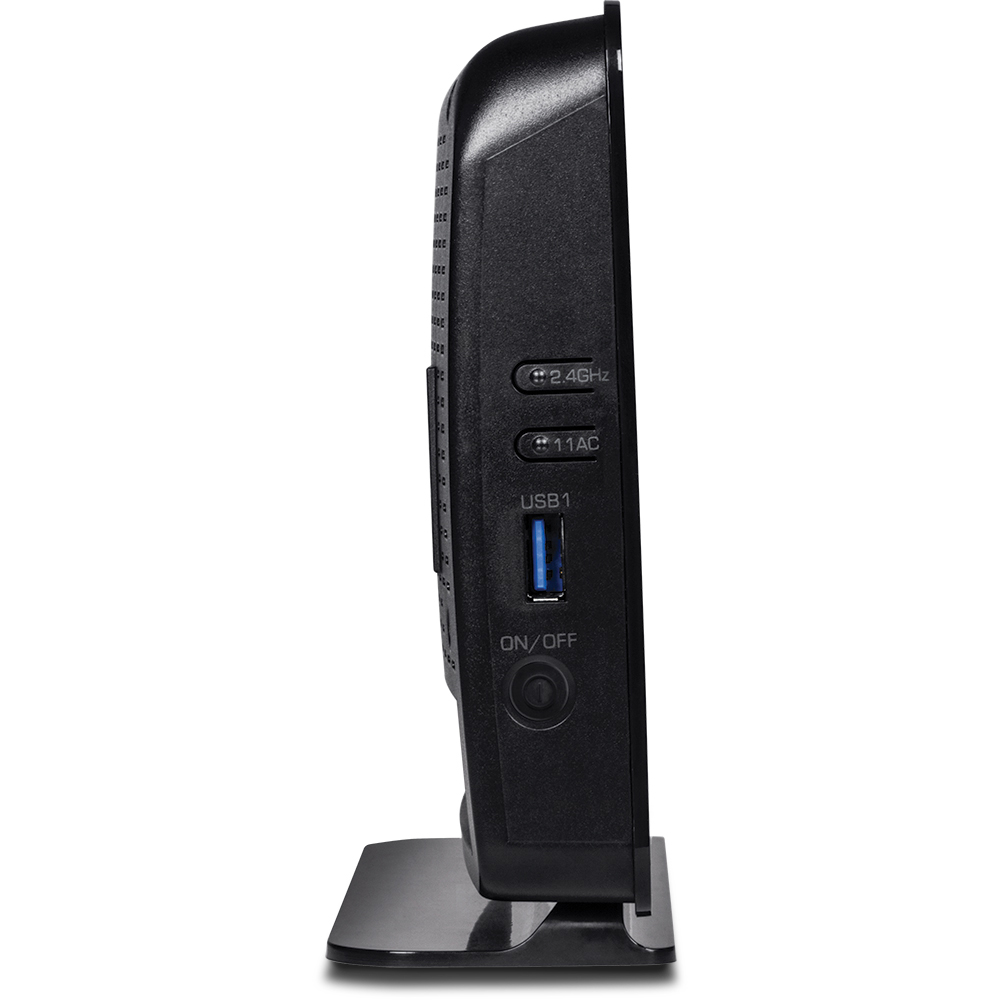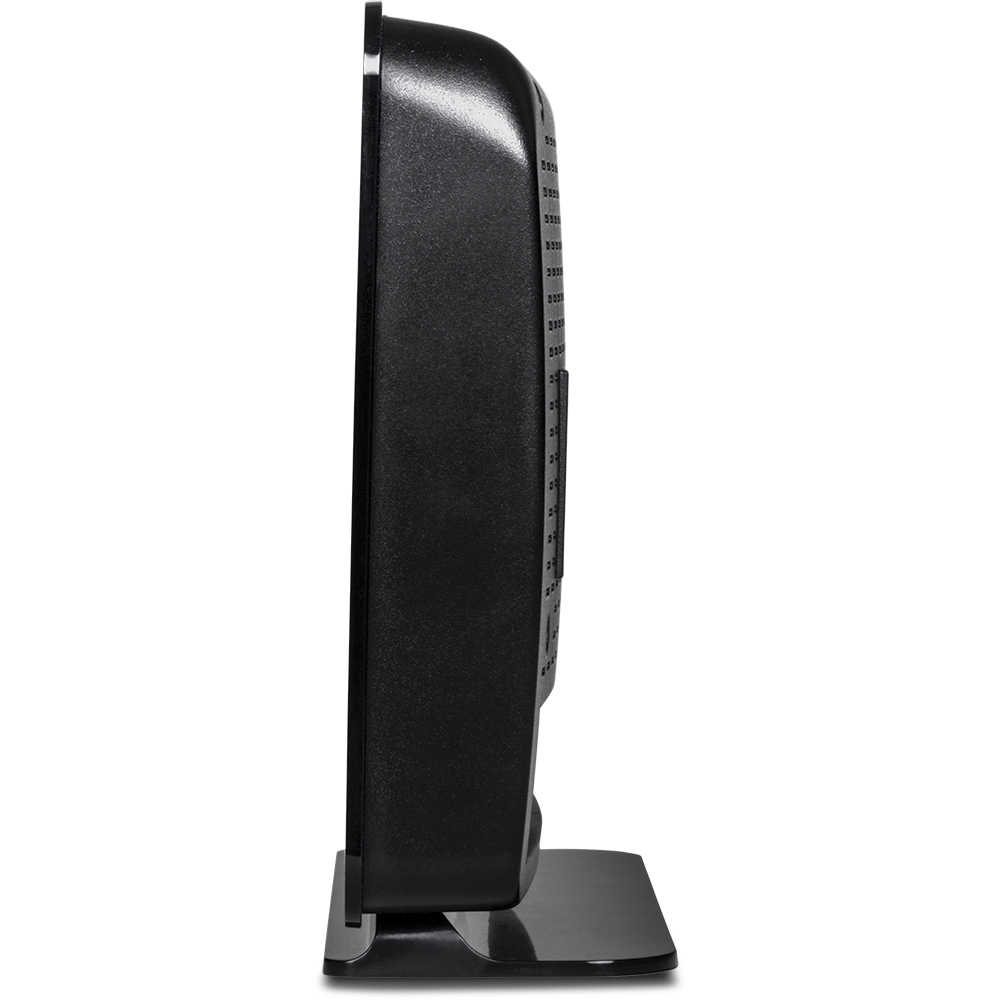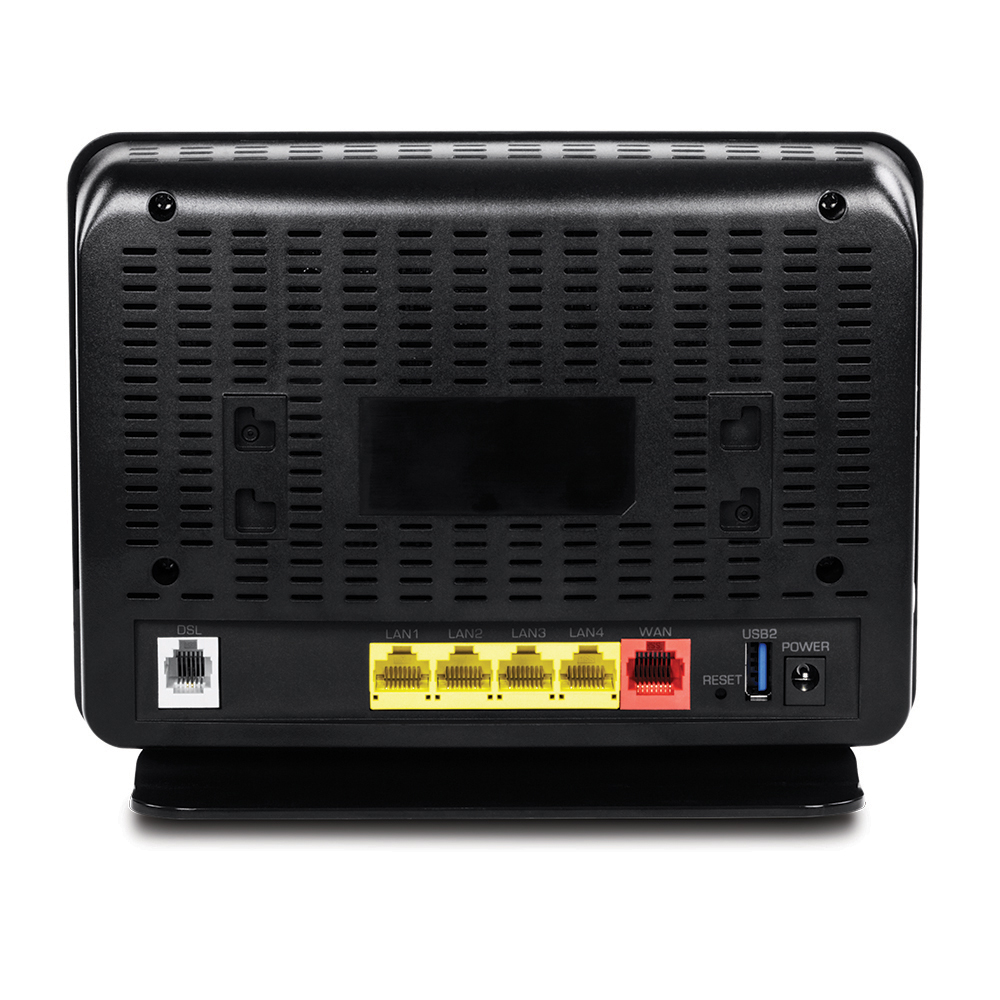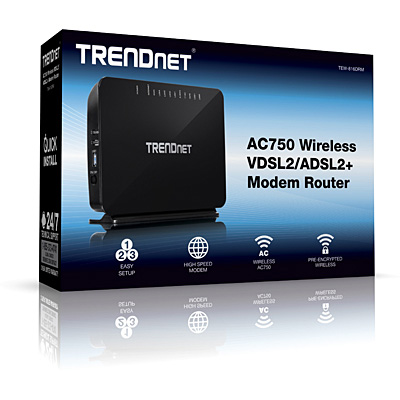 AC750 Wireless VDSL2/ADSL2+ Modem Router
TEW-816DRM (Version v1.0R)
Combination high performance modem and wireless router
Compatible with VDSL2/ADSL2+ ISP networks
VDSL2: downstream throughput of up to 200 Mbps
Wireless AC750: 433 Mbps AC + 300 Mbps N bands
Pre-encrypted wireless for your convenience
Two USB and four Ethernet ports
DISCONTINUED PRODUCT
The TEW-816DRM (Version v1.0R) has been discontinued. For a list of discontinued products,
click here
.
Firmware
DO NOT upgrade firmware on any TRENDnet product using wireless connection.
Firmware upgrade over wireless connection may damage the product. Please perform firmware upgrade with "wired" network connection only
Firmware Version
: v1.0.0.5
Release Date
: 12/2019
Notes
:
Fixed corrupted backup configuration file and restore configuration from file issues.
Filename: FW_TEW-816DRM_v1(1.0.0.5).zip
SHA-1 Checksum: AC9E7F5CED21EB1E61C7840912C15F52C9DC2DB6
Date
12/10/2019
File Size
9.16 mb
User's Guide
Filename: UG_TEW-816DRM(v1.0R).pdf
Date
5/21/2015
File Size
2.25 mb


VDSL/ADSL Line Interface

ADSL: ANSI T1.413 Issue2, G.992.1 (G.dmt, Annex A, and Annex B), G.992.2 (G.lite)
ADSL2: G.992.3 (G.bis/ADSL2)
ADSL2+: G.992.5 (Annex A, B, I, J, M, and L)
ITU G.994.1 (G.hs)
ITU-T: G.993.2 VDSL2: 8a, 8b, 8c, 8d, 12a, 12b, 17a, 30a, profile G.vector
ATM and PTM
G.INP

Standards

IEEE 802.3
IEEE 802.3u
IEEE 802.3ab
IEEE 802.11b
IEEE 802.11g
IEEE 802.11n (up to 300 Mbps)
IEEE 802.11ac (up to 433 Mbps)

Hardware Interface

4 x 10/100 Mbps LAN ports
1 x Gigabit Mbps WAN port
1 x RJ-11 WAN port
2 x USB 2.0 port
WPS/Wireless 2.4 GHz on/off button
WPS/Wireless 5 GHz on/off button
Power on/off button
Reset button
LED indicators

Special Features

TR-069 remote management support
Pre-encrypted wireless network
Port mapping
3G WAN backup
IPv6
Wireless WDS support
SAMBA server
Dyn DNS support for: DynDNS.org and NO-IP.com
Diagnostics: DSL test, Traceroute test, and Ping test

Access Control

Wireless encryption: WEP, WPA/WPA2-PSK, WPA/WPA2-RADIUS
Firewall: NAT, ALG, Port Trigger, SPI, Virtual Server, Special Applications, DMZ Host, PPTP/L2TP/IPsec VPN Passthrough, Multicast Passthrough, IGMP, MLD, allow/deny ping request from internet
SNMP v1 and v2c
Guest Networks: Create up to 3 guest networks per band
Parental (Access) Controls: MAC, URL, IP Filter
DoS protection
Packet filter

Quality of Service
Internet Connection Types

Dynamic IP (DHCP)
Static IP (Fixed)
ATM/PTM
PPPoE (Dynamic IP/Static IP)
PPPoA (Dynamic IP/Static IP)
IPoA
MAC Encapsulation Routing (IPoEoA/MER)
Bridge (RFC-1483)

Management/Monitoring

Local/remote web based management
Remote management (FTP, HTTP, ICMP, SNMP, SSH, Telnet, TFTP)
TR-069 remote management
Upgrade firmware
Backup/restore configuration
Logging – internal/remote
Reboot
Restore to factory defaults
Ping test
Traceroute

Routing
Frequency

5 GHz: FCC 5.180 – 5.240 + 5.745 – 5.825; ETSI: 5.180 – 5.240 GHz
2.4 GHz: FCC 2.412 – 2.472; ETSI: 2.412 – 2.462 GHz

Modulation

802.11b: CCK, DQPSK, DBPSK
802.11a/g/n: BPSK, QPSK, 16 QAM, 64 QAM sub carrier with OFDM
802.11ac: BPSK, QPSK, 16 QAM, 64 QAM, 256 QAM with OFDM

Antenna Gain

5 GHz: 3 dBi (max.) internal
2.4 GHz: 2 dBi (max.) internal

Wireless Output Power/Receiving Sensitivity

802.11a: FCC: 20 dBm, CE: 22 dBm (max.)/-73 dBm (typical) @ 54 Mbps
802.11b: FCC: 24 dBm, CE: 13 dBm (max.)/-84 dBm (typical) @ 11 Mbps
802.11g: FCC: 22 dBm, CE: 14 dBm (max.)/-70 dBm (typical) @ 54 Mbps
802.11n (2.4 GHz): FCC: 22 dBm, CE: 14 dBm (max.)/-66 dBm (typical) @ 300 Mbps
802.11n (5 GHz): FCC: 20 dBm, CE: 22 dBm (max.)/-66 dBm (typical) @ 300 Mbps
802.11ac: FCC: 18 dBm, CE: 21 dBm (max.)/-56 dBm (typical) @ 433 Mbps

Wireless Channel

5 GHz: FCC: 36, 40, 44, 48, 149, 159, 157, 161, and 165; CE: 36, 40, 44, 48
2.4 GHz: FCC: 1 – 11; CE: 1 - 13

Power

Input: 100 – 240 V AC, 50 - 60 Hz, 0.5 A
Output: 12 V DC, 1.5 A external power adapter
Consumption: 14 Watts (max.)

Operating Temperature
Operating Humidity
Certifications
Dimensions

190 x 146 x 55 mm (7.5 x 5.7 x 2.2 in.)

Weight
Warranty
PACKAGE CONTENTS
TEW-816DRM
Quick Installation Guide
CD-ROM (User's Guide)
Network cable (1.5 m/5 ft.)
RJ11 telephone cable (1 m/3 ft.)
Power adapter (12 V DC, 1.5 A)
Information provided in this document pertain to TRENDnet products and is subject to change at any time, without notice.