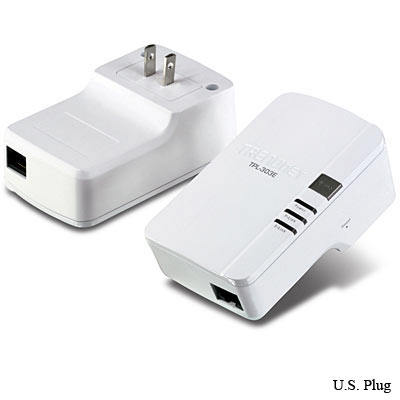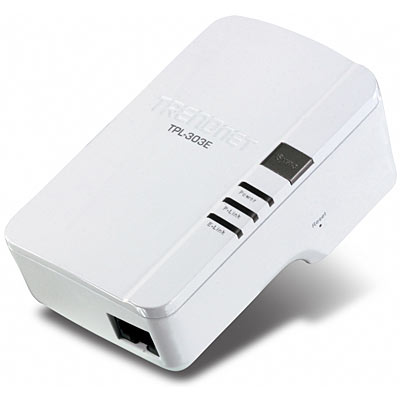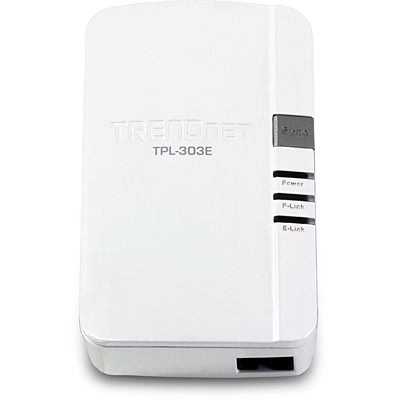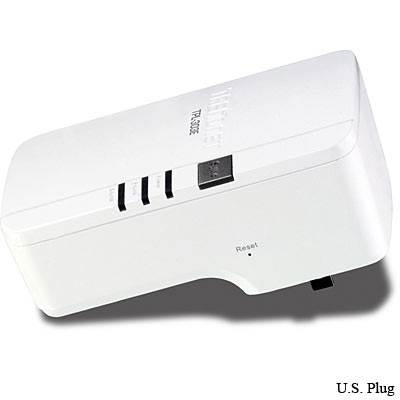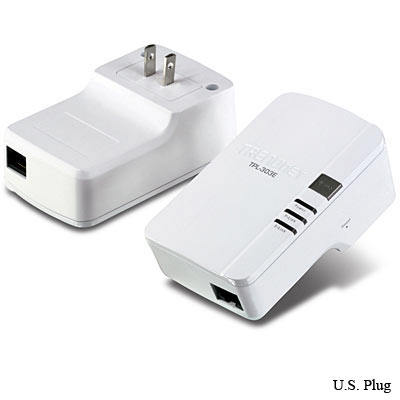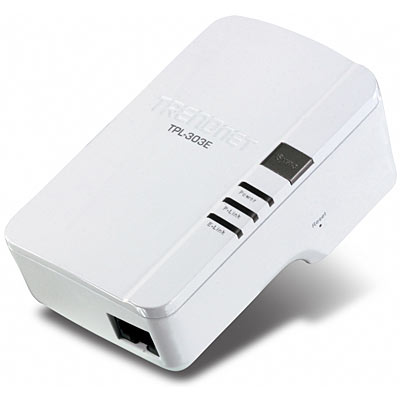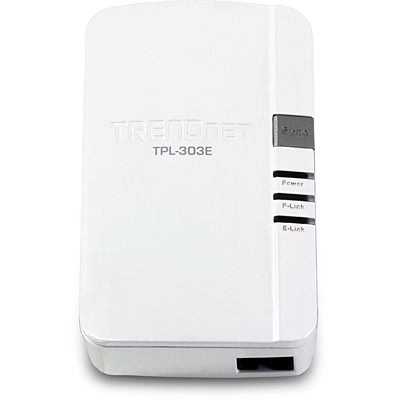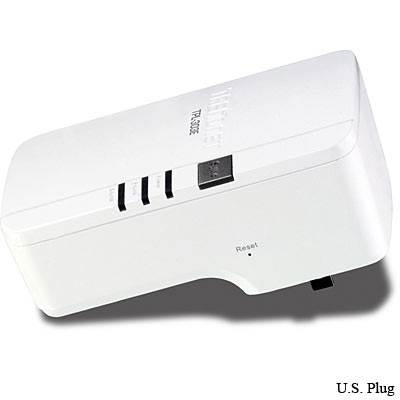 Powerline 200 AV Adapter Kit (Certified Refurbished)
RB-TPL-303E2K (Version v1.0R)
Includes two TPL-303E adapters
High speed building-wide networking from any electrical outlet
Seamlessly stream videos, play games, and download files
Use one unit to transmit, and up to 7 additional TPL-303Es to receive a network signal
Utility
Date: 12/2012
Version: 6.1.0008
Notes:
Compatible with Windows 8
*Prerequisite: Requires Microsoft® .NET Framework 2.0. Please refer to the Microsoft download center for details on downloading and installing .NET Framework 2.0.
Filename: Utility_Powerline(v6.1.0008).zip
SHA-1 Checksum: 92DEED182D68719A8EED8A2D1CA7B86FA16BE9E7
Date
7/28/2017
File Size
1.56 mb
User's Guide
Filename: UG_TPL-303E_303E2K(1.01).pdf
Date
11/28/2012
File Size
742.55 kb


Hardware
Standards

IEEE 802.3
IEEE 802.3u
IEEE 802.3x
HomePlug AV

Interface

10/100Mbps Auto-MDIX RJ45 Port
Power Prongs

Frequency Band
Modulation

OFDM, QAM, QPSK, BPSK, ROBO

Speed

Powerline: Up to 200Mbps
LAN: 10/100Mbps

Supported OS

Windows 7 (32/64-bit), Vista (32/64-bit), XP(32/64-bit)

Nodes
Encryption
LED

Power, Powerline, Ethernet

Dimension
(L x W x H)

78 x 30 x 102 mm ( 3 x 1.2 x 4 inches)

Weight
Power Source

A: 100~230V AC, 50~60Hz
EU: 220~240V/ 5A AC, 50Hz

Consumption
Temperature

0° ~ 40° C (32° ~ 104° F)

Operating Humidity

5% to 95% (non-condensing)

Certification
PACKAGE CONTENTS
2 x TPL-303E
Multi-Language Quick Installation Guide
CD-ROM (Utility & User's Guide)
2 x Cat. 5 Ethernet cable (1.8m / 6ft)
Information provided in this document pertain to TRENDnet products and is subject to change at any time, without notice.