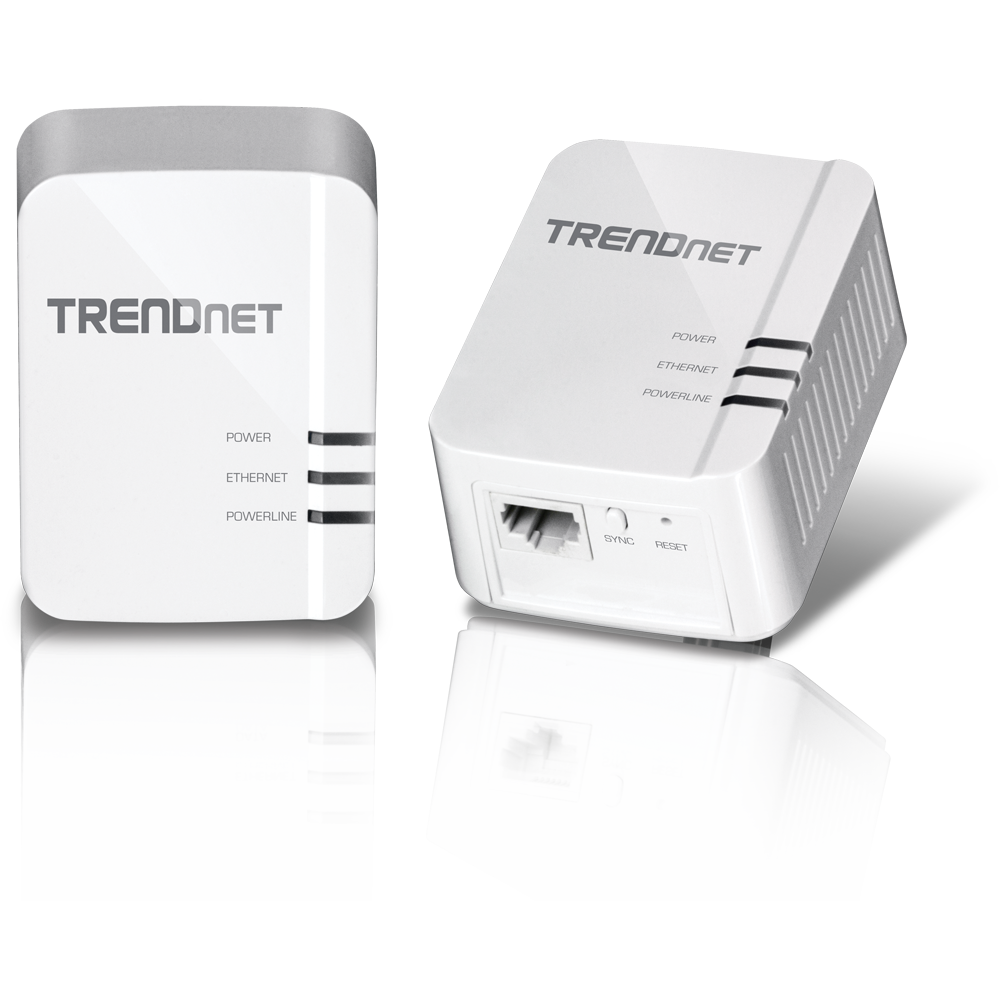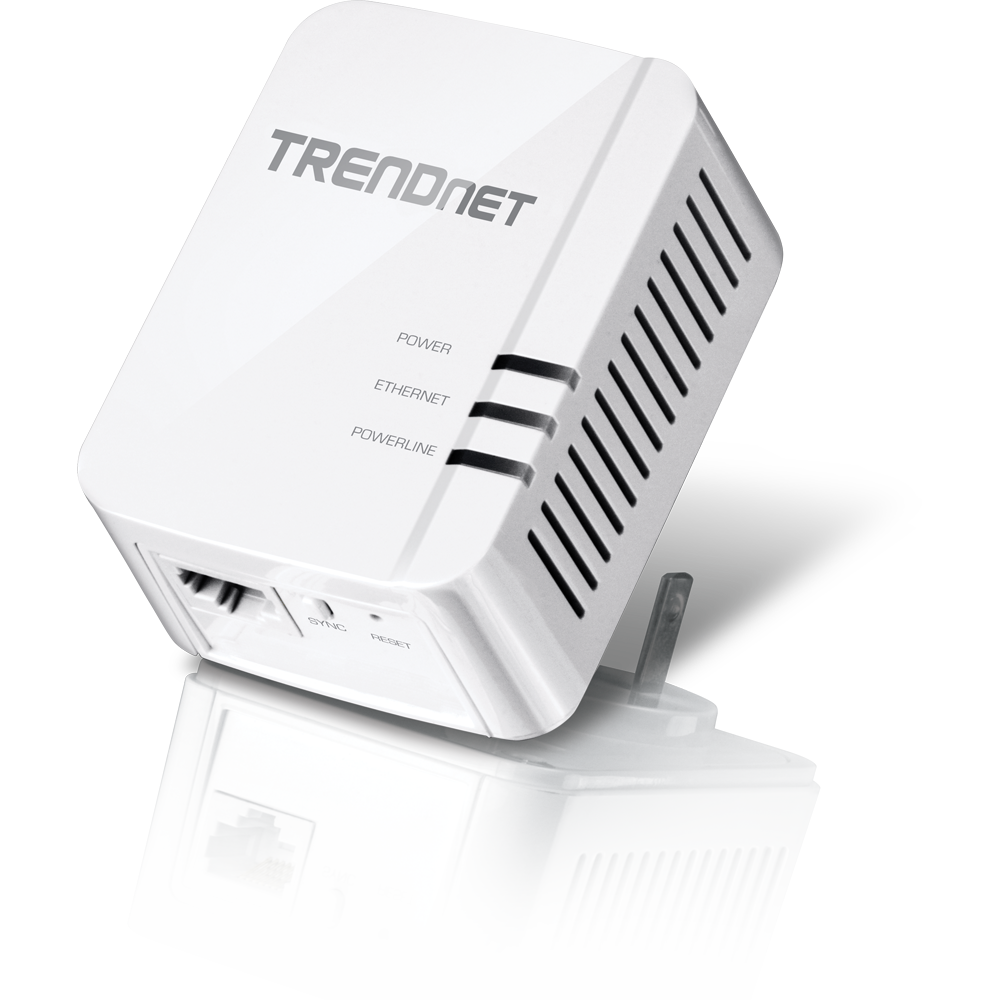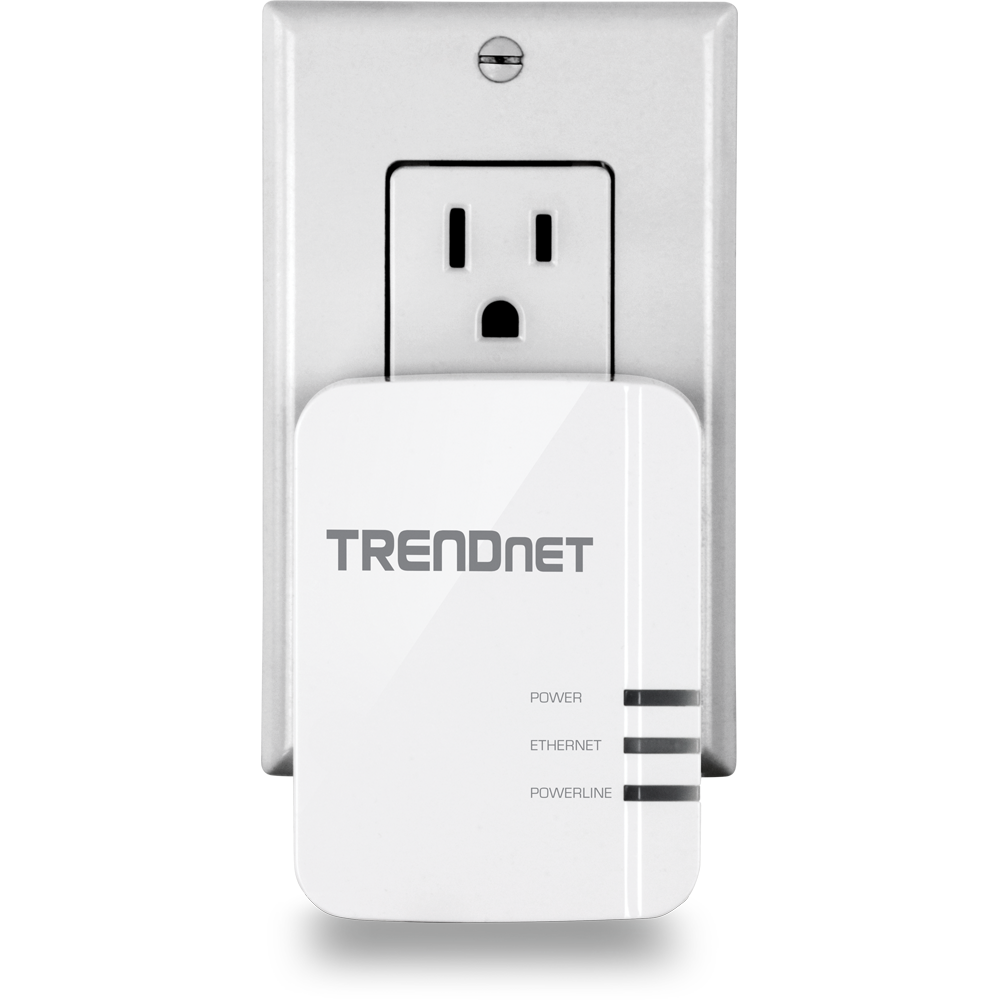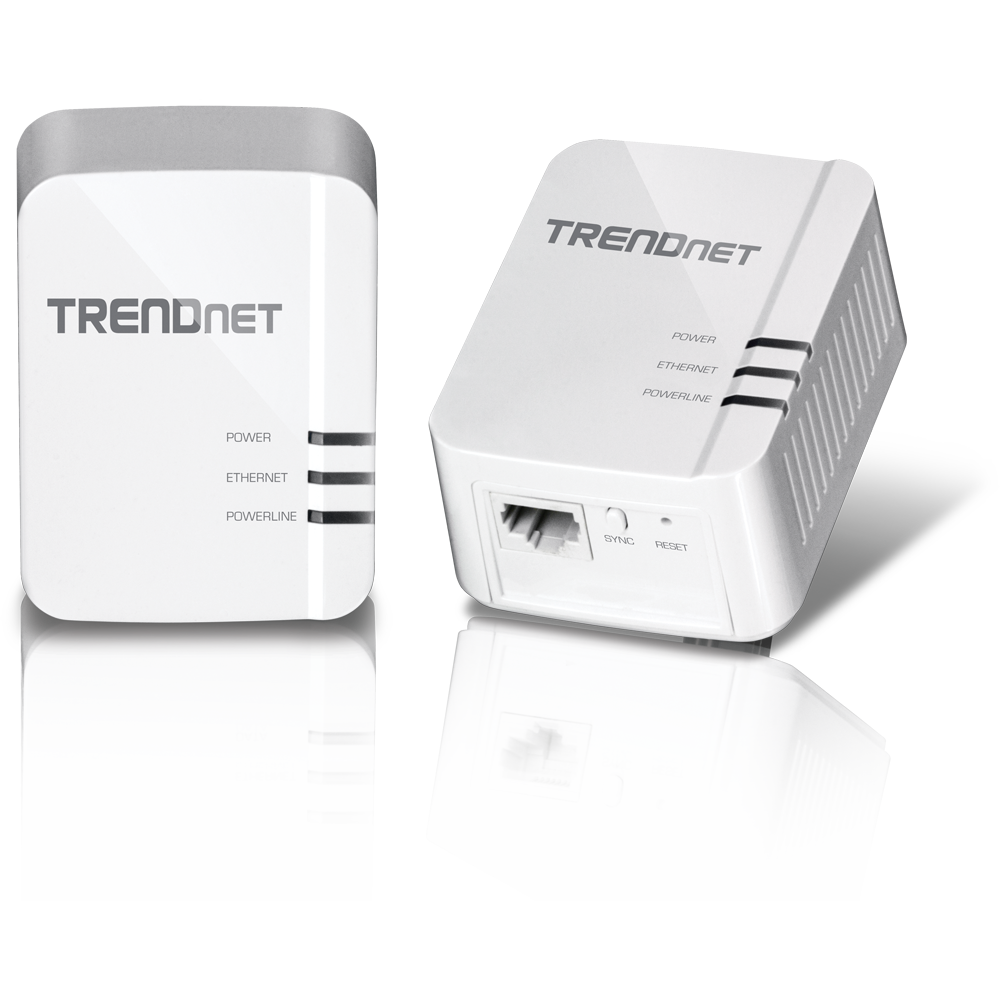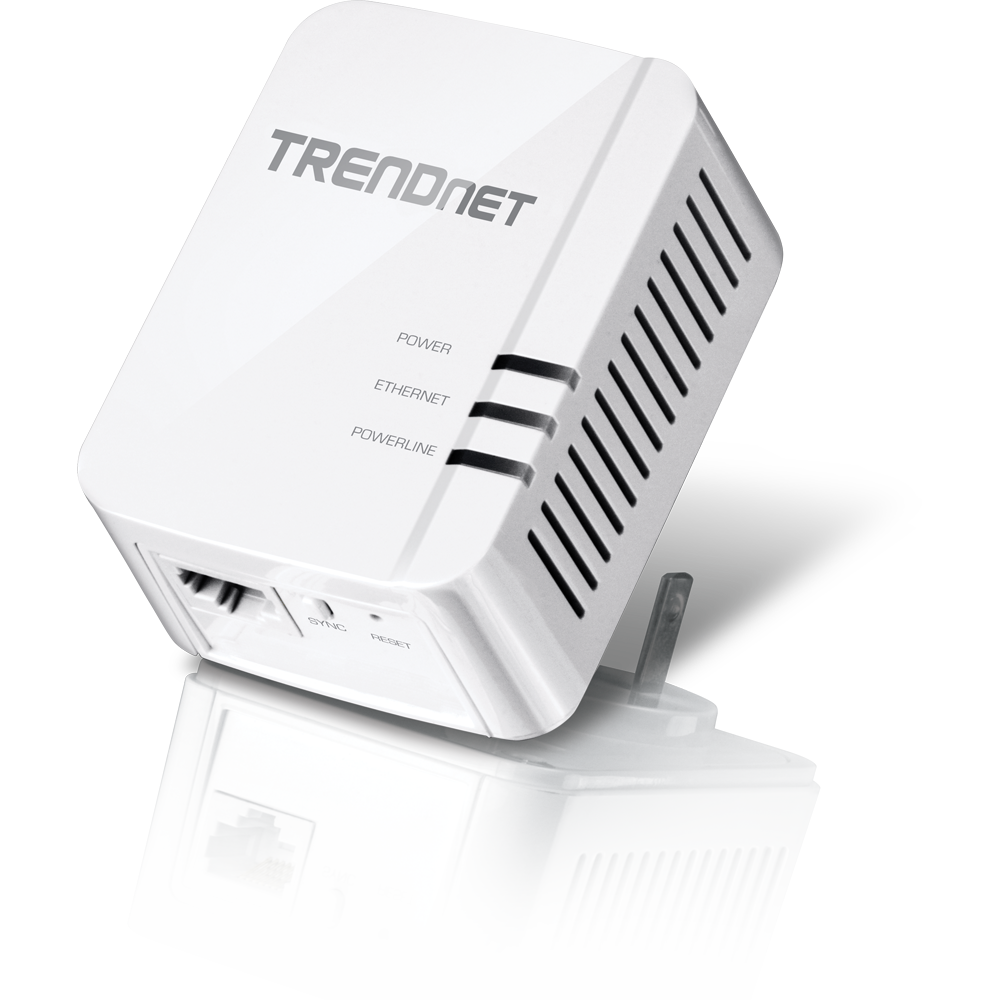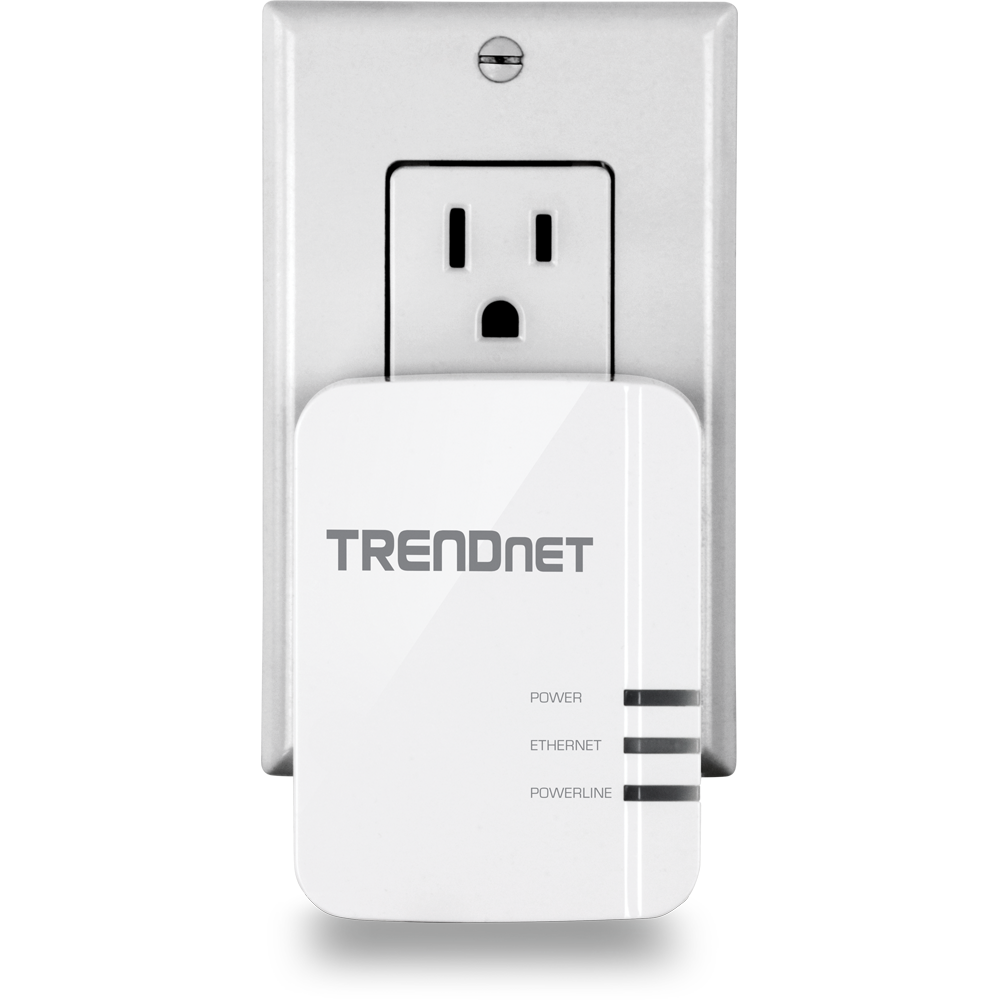 Powerline 1200 AV2 Adapter Kit
TPL-420E2K (Version v1.0R)
Includes two TPL-420E adapters
Extreme Powerline 1200 networking over existing electrical lines
Enhanced performance and range from MIMO with Beamforming technology
Simply plug in the adapters—TRENDnet adapters auto-connect out of the box
Pre-encrypted for your convenience
Gigabit port maintains high performance wired networking
Connects over electrical lines for homes up to 465 sq. m (5,000 sq. ft.)
Utility
Version: v7.2 build 0004
Date: 05/2014
Notes:
Works with TRENDnet HomePlug AV and HomePlug AV2 series.
For Windows 8, Windows 7, Windows Vista, and Windows XP.
Filename: Utility_TPL-42xE_E2K.zip
SHA-1 Checksum: F71BBFC09E3C6C0513793350005D725294894175
Date
7/28/2017
File Size
10.19 mb
User's Guide
Filename: UG_TPL-420E_E2K_(v1.0R).pdf
Date
2/15/2018
File Size
2.53 mb


You can have a total of 8 TPL-420E adapters on a single network. Troubleshooting Please reference the items below if you continue to experience difficulty with installing and using your Powerline adapters. Power-cycle the Powerline adapters by disconnecting them from their power outlets for ...
Plug in your TPL-420E adapters then connect your computer in to one of the devices. Open the utility and click PLC Network > Device Setup and change Private Network Name. Once you have changed the Private Network Name click Set Local Device. Repeat for additional adapters. ...
Push and hold the reset button for 1 second then release. ...
Plug the TPL-420E directly into an outlet. Avoid connecting them to extension cables, power strips or surge protectors. The TPL-420E has built-in surge protection Reset the units and ensure they are configured with the same Network ID or use the sync button to connect them. It is not recommended ...
Standards

IEEE 802.3
IEEE 802.3u
IEEE 802.3x
IEEE 802.3ab
IEEE 1901

Device Interfaces

Gigabit Ethernet port
Sync (changes encryption key) / reset button
Status LEDs
Power plug
A: North America Type B (NEMA 5–15)
EU: Euro Type C (CEE 7/16)
UK : United Kingdom Type G (BS 1363)

Frequency Band
Data PHY Rate
Networking Distance

5,000 sq. ft. home or 300 m (980 ft.) linear distance over electrical power lines

Encryption

128-Bit AES (Advanced Encryption Standard)

Optional Utility: OS Compatibility

Windows® 8.1, 8, 7, Vista, XP

Nodes

Up to 8 (max.)
Input: 100 - 240 V AC, 50/60 Hz
Consumption: Active mode: 3.6 Watts (max.); Standby mode: 0.5 Watts (max.)

Operating Temperature
Operating Humidity
Certifications
Dimensions

A: 58 x 75 x 65 mm (2.3 x 3.0 x 2.6 in.)
EU: 58 x 75 x 75 mm (2.3 x 3.0 x 3.0 in.)
UK: 58 x 75 x 68 mm (2.3 x 3.0 x 2.7 in.)

Weight

A: 104 g (3.7 oz.)
EU: 118 g (4.2 oz.)
UK: 114 g (4.0 oz.)

Warranty:
PACKAGE CONTENTS
2 x TPL-420E
Multi-Language Quick Installation Guide
CD-ROM (Utility & User's Guide)
2 x Network cable (1.5 m / 5 ft.)
All references to speed are for comparison purposes only. Product specifications, size, and shape are subject to change without notice, and actual product appearance may differ from that depicted herein.