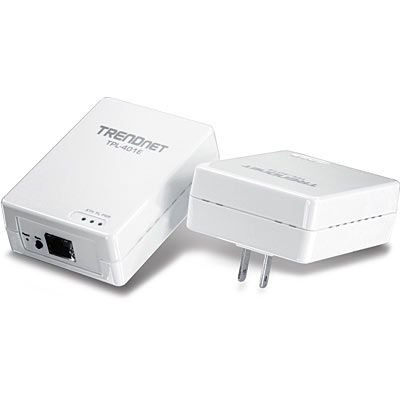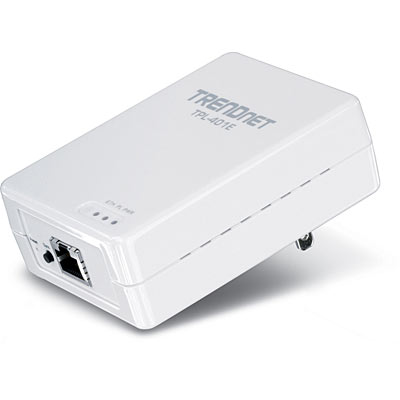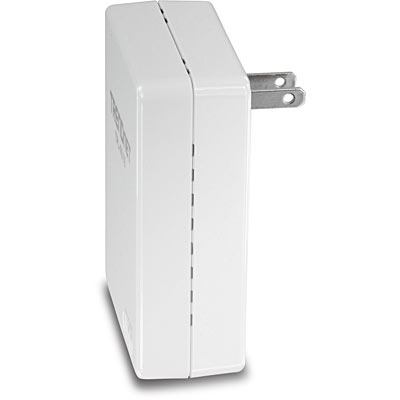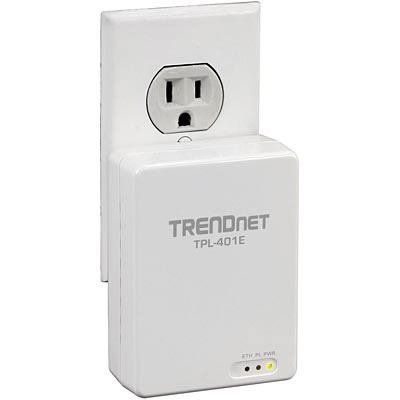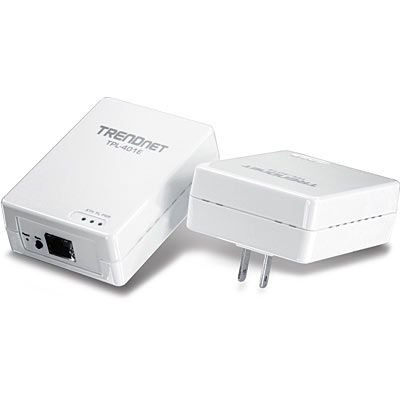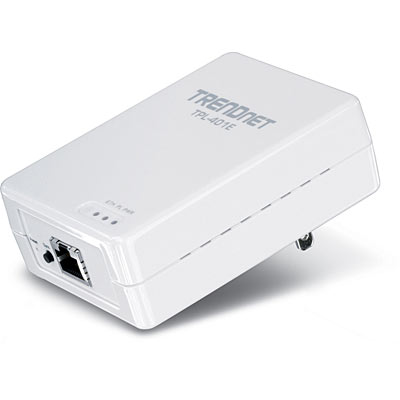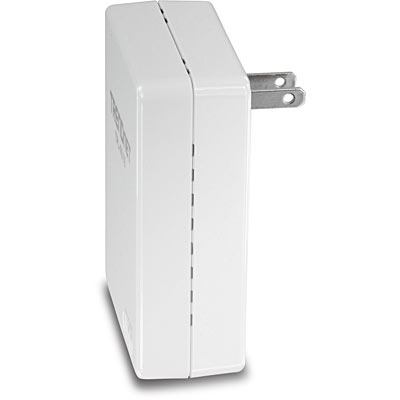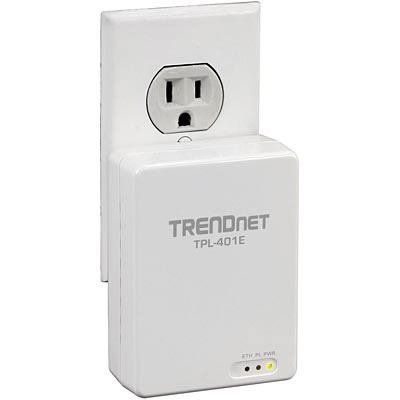 Powerline 500 AV Adapter Kit
TPL-401E2K (Version v1.0R)
Includes two TPL-401E adapters
500Mbps** networking speeds from any electrical outlet
High performance Gigabit Ethernet port
Seamlessly stream HD videos, play games online, and download media files
Use one to transmit and up to 15* TPL-401Es to receive a networked signal
Utility
Date: 12/2012
Version: 6.1.0008
Notes:
Compatible with Windows 8
*Prerequisite: Requires Microsoft® .NET Framework 2.0. Please refer to the Microsoft download center for details on downloading and installing .NET Framework 2.0.
Filename: Utility_Powerline(v6.1.0008).zip
SHA-1 Checksum: 92DEED182D68719A8EED8A2D1CA7B86FA16BE9E7
Date
7/28/2017
File Size
1.56 mb
Firmware
Firmware Version: 5.2.4.03
Release Date: 8/2014
Note:
Fixed - Interoperability issues between other powerline adapters
Improved - Connection Stability and Performance
Filename: FW_TPL-401E_v1(5.2.4.03).zip
SHA-1 Checksum: 44C8E5D4C83B3543C3B19AA4EF4F76B3281EFD1B
Date
7/28/2017
File Size
7.50 mb
User's Guide
Filename: UG_TPL-401E_E2K(1.01).pdf
Date
10/29/2012
File Size
2.21 mb


Hardware
Standards
IEEE 1901, HomePlug® AV, IEEE 802.3, IEEE 802.3x, IEEE 802.3u, IEEE 802.3ab
Interface
1 x 10/100/1000Mbps Auto-MDIX RJ-45 Port,
Power prong:

A: North America Type B (NEMA 5–15)
EU: Euro Type C (CEE 7/16)
FR: French Type E (CEE 7/5)
UK : United Kingdom Type G (BS 1363)

Frequency Band
2 ~ 50 MHz
Modulation
OFDM Symbol Modulation on link synchronization, 1024/256/64/8 - QAM, QPSK, BPSK, ROBO Carrier
Protocols
TDMA and CSMA/CA
Speed

Powerline: up to 500Mbps**
Ethernet: up to 2 Gbps with Full Duplex mode

Utility OS Compatibility
Windows 7 (32/64-bit), Vista (32/64-bit), XP(32/64-bit)
Nodes
Up to 64 (max.)
Recommended: Up to 16* per powerline network
Overlapping Powerline Networks
Up to 4 (per electrical system)
Coverage
Up to 300m (984ft.)
Security
128-Bit AES (Advanced Encryption Standard)
LED
Power (PWR)
Powerline (PL) Connection

Best (Green)
Better (Amber)
Good (Red)
No connection (Off)

Gigabit Ethernet (ETH) Connection
Buttons
Sync, Reset
Dimension
(L x W X H)

A: 98 x 72 x 55 mm (3.9 x 2.8 x 2.2 in.) per unit
EU/FR: 98 x 72 x 70 mm (3.9 x 2.8 x 2.8 in.) per unit
UK: 98 x 72 x 64 mm (3.9 x 2.8 x 2.5 in.) per unit

Weight

A: Total Weight: 300 g (10.6 oz) / Per Unit Weight: 150 g (5.3 oz)
EU/FR: Total Weight: 310 g (11 oz) / Per Unit Weight: 155 g (5.5 oz)
UK: Total Weight: 318 g (11.2 oz) / Per Unit Weight: 159 g (5.6 oz)

Power Source
100~240V AC, 50~60Hz
Consumption

Active mode: 4.69 Watts (max. per unit)
Standby mode: 0.85 Watts (max. per unit)

Temperature

Operating: 0° ~ 40°C (32° ~ 104°F)
Storage: -20° ~ 70°C (-4° ~ 158°F)

Humidity
Max. 90% (non-condensing)
Certifications
CE, FCC, HomePlug® AV
PACKAGE CONTENTS
2 x TPL-401E
Multi-Language Quick Installation Guide
CD-ROM (Utility & User's Guide)
2 x network cables (1.5 m / 5 ft.)
All references to speed are for comparison purposes only. Product specifications, size, and shape are subject to change without notice, and actual product appearance may differ from that depicted herein.