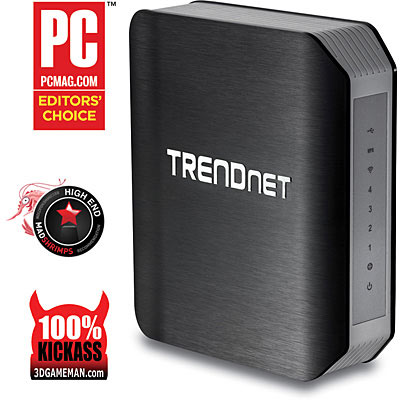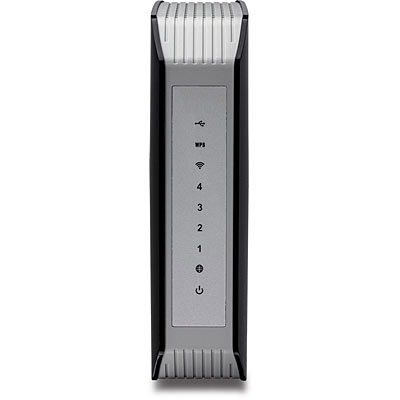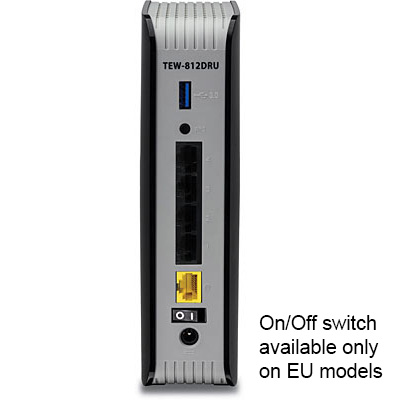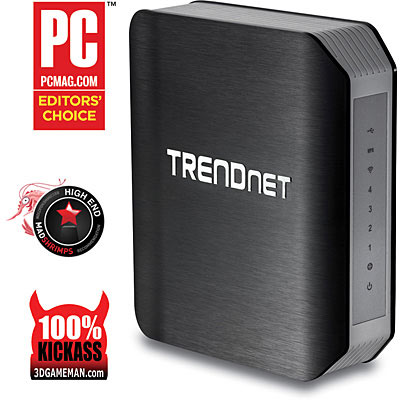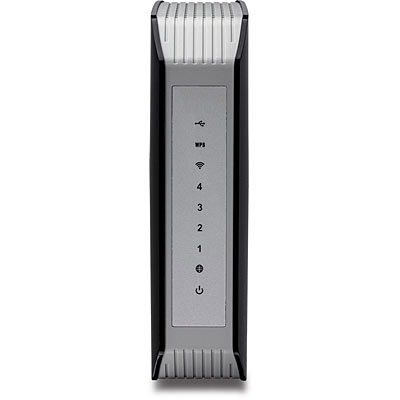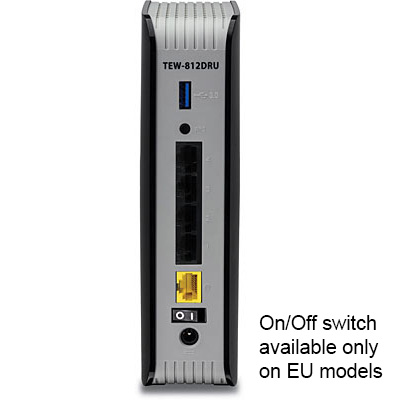 AC1750 Dual Band Wireless Router
TEW-812DRU (Version v2.xR)
1750 Mbps total wireless: 1300 Mbps AC + 450 Mbps N bands
High speed USB 3.0 share port
Pre-encrypted for your convenience
Create an isolated guest network
One touch network connection with the WPS button
All Gigabit wired ports
High power amplifiers extend wireless coverage
Compatible with DD-WRT Open Source Firmware***
Drivers/Utility
Notes:
Supports Mac OS 10.4/10.5/10.6/10.7/10.8/10.9
Filename: Utility(MacOS)_PrinterSharing(v2.21).zip
SHA-1 Checksum: F338F5FE980BF593D09B23F2442B5F08ED988E2C
Date
7/28/2017
File Size
2.41 mb
---
Notes:
Supports Windows 8.1, 8, 7, Vista and XP
Filename: Utility(Windows)_PrinterSharing(v2.41).zip
SHA-1 Checksum: A39F70B9EA2FE0895C61778D9A08C3F0D790FBA7
Date
7/28/2017
File Size
7.27 mb
Firmware
Note: Important note: The provided OpenSource firmware has no affiliation with, nor was it produced by TRENDnet. Using this firmware requires advanced knowledge and experience with OpenSource code. TRENDnet does not provide support for this firmware. Use of this firmware voids the product warranty. This firmware may damage your product, use at your own risk.
Filename: TEW-812DRUv2.0R_OpenSource.rar
SHA-1 Checksum: F7AC7508AEA033A5163B04E0D5EE4080216A84BA
Date
7/28/2017
File Size
7.34 mb
---
DO NOT upgrade firmware on any TRENDnet product using wireless connection.
Firmware upgrade over wireless connection may damage the product. Please perform firmware upgrade with "wired" network connection only
Version: 2.1.2.2
Date: 07/2018
Notes:
Fixed authentication bypass vulnerability
Filename: FW_TEW-812DRU_v2(2.1.2.2).zip
SHA-1 Checksum: C71EC8C67DDFEFA95DBAC5B48926EB56541E8E16
Date
7/31/2018
File Size
7.71 mb
User's Guide
Filename: UG_TEW-812DRU(v2.0R).pdf
Date
10/31/2013
File Size
2.61 mb


Standards

IEEE 802.3
IEEE 802.3u
IEEE 802.3ab
IEEE 802.11a
IEEE 802.11b
IEEE 802.11g
IEEE 802.11n (up to 450 Mbps)
IEEE 802.11ac (draft 2.0, up to 1.3 Gbps)

Hardware Interface

4 x Gigabit LAN ports
1 x Gigabit WAN port
USB 3.0 (Storage FTP, Samba, Printing)
Power switch (EU only)
WPS button
LED indicators

Encryption

Wireless encryption up to WPA2
Firewall: NAT, SPI
Parental (Access) Controls: MAC, URL, IP Filter

System Requirements

Optional USB Printing utility: Windows: 8.1, 8, 7, Vista, XP, Mac OS X: 10.8, 10.7, 10.6, 10.5, 10.4

Special Features

QoS Management
IPv6 support (6to4 and Native)
WDS support
Up to 3 multiple SSID per band
1 guest network per band with option for Internet access only
DDNS support for dyn.com & no-ip.com
Samba/FTP server support
Multi-Language interface: English, French, Spanish, German, Russian

Open Source

Compatible with DD-WRT Firmware

Antenna Gain

2.4 GHz: 6 dBi (Max) internal/5 GHz: 6 dBi (Max) internal

Wireless Output Power/Receiving Sensitivity

802.11a: FCC: 22 dBm, CE: 18 dBm (Max)/-68 dBm (typical) @ 54 Mbps
802.11b: 19 dBm (Max) /-84 dBm (typical) @ 11 Mbps
802.11g: 18 dBm (Max) /-72 dBm (typical) @ 54 Mbps
802.11n: FCC: 18 dBm (Max) /-68 dBm (typical) @ 450 Mbps 2.4 GHz
802.11n: FCC: 22 dBm, CE: 18 dBm (Max)/-68 dBm (typical) @ 450 Mbps 5 GHz
802.11ac: FCC: 23 dBm, CE: 19 dBm (Max)/-55 dBm (typical) @ 1.3 Gbps

Power

Input: 100 - 240 V, 50 – 60 Hz, 0.8 A
Output: 12 V DC, 2 A
Consumption: 21 Watts (Max)

Operating Temperature
Operating Humidity
Certifications
Dimensions/Weight

48 x 155 x 180 mm (1.8 x 6.1 x 7.1 in)
395 g (14 oz.)

Warranty
PACKAGE CONTENTS
TEW-812DRU
Multi-Language Quick Installation Guide
CD-ROM (Utility & User's Guide)
Network cable (1.5 m/5 ft.)
Power adapter (12 V, 2 A)
Information provided in this document pertain to TRENDnet products and is subject to change at any time, without notice.