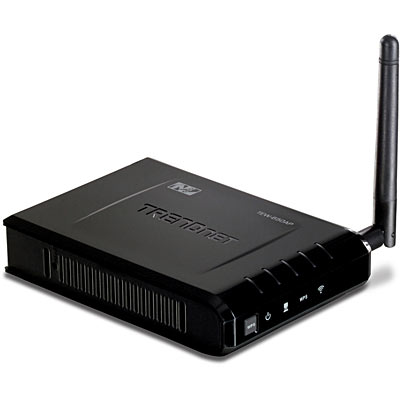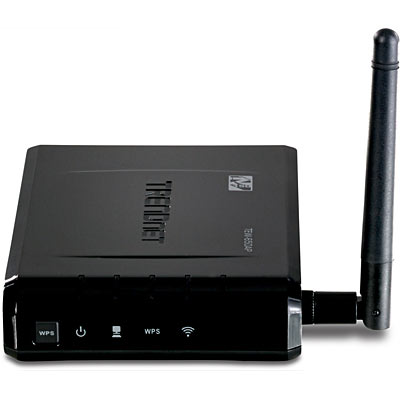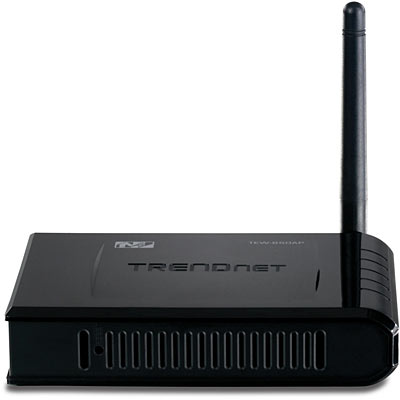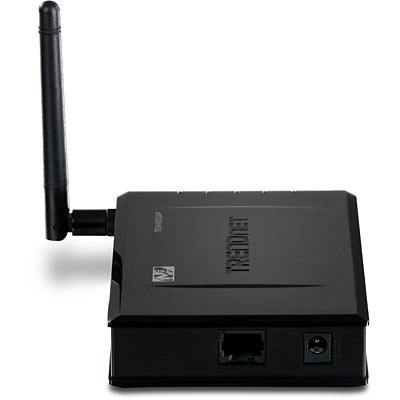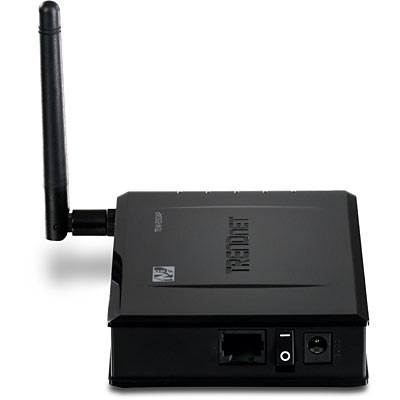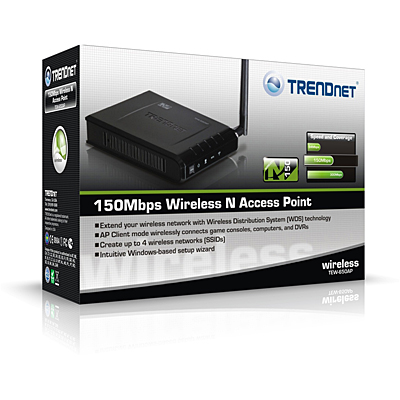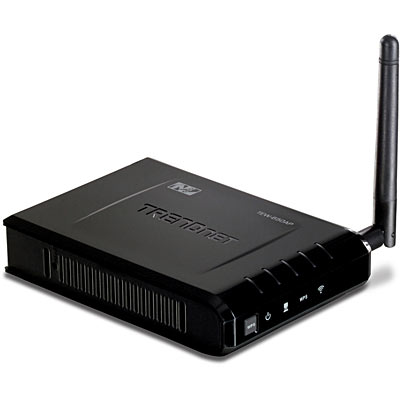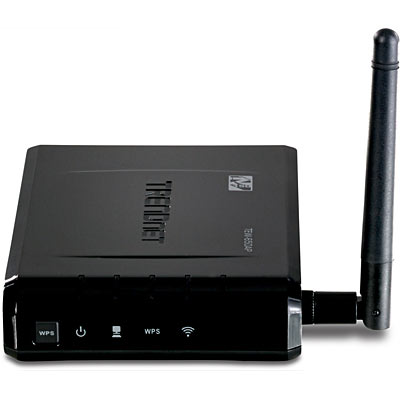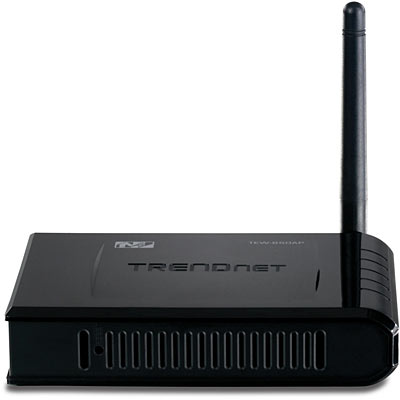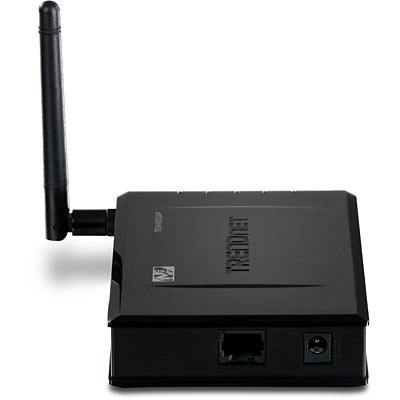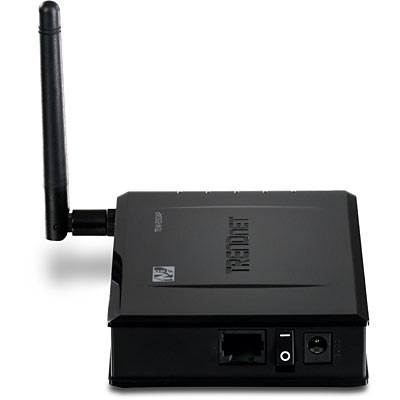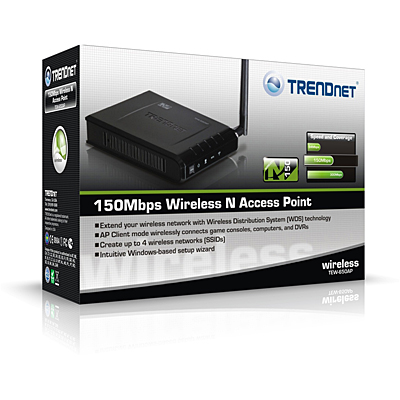 N150 Wireless Access Point (Certified Refurbished)
RB-TEW-650AP (Version v1.0R)
Extend your wireless network with Wireless Distribution System (WDS) technology
AP Client mode wirelessly connects game consoles, computers, and DVRs
Create up to 4 wireless networks (SSIDs)
Intuitive Windows-based setup wizard
DISCONTINUED PRODUCT
The RB-TEW-650AP (Version v1.0R) has been discontinued. For a list of discontinued products,
click here
.
Firmware
DO NOT upgrade firmware on any TRENDnet product using wireless connection.
Firmware upgrade over wireless connection may damage the product. Please perform firmware upgrade with "wired" network connection only
Version: 1.0.2.0
Date: 11/2013
Notes:
Resolved telnet security issue
Filename: TEW-650APv1_(FW1.0.2.0).zip
SHA-1 Checksum: EC50D73FF80861DE60AFE1C36521F8EE970A62B7
Date
7/28/2017
File Size
2.68 mb
User's Guide
Filename: UG_TEW-650AP_(v1.0).pdf
Date
11/13/2012
File Size
3.70 mb


Step 1: Insert the CD into your computer and click on Run Setup.exe. If it does not auto-run go directly your CD-ROM drive, open it and double click on Setup.exe. Step 2: Click Setup Wizard. Step 3: Read and accept the terms of the license agreement then click next. Step 4: Co...
Ensure that each TEW-650APB is configured for DHCP or has been assigned unique IP addresses to prevent an IP address conflict. Both access points must be configured with the same channel and wireless encryption values. Login to the TEW-650AP by entering https://192.168.10.100 into the address...
Press and hold in the reset button on the bottom of the TEW-650AP for approximately 10 second while the power is on. ...
When going through the setup wizard you are prompted to setup wireless security. Use WPA2 AES encryption values for 802.11n performance. You can manually secure the wireless network by doing the following. Login to the TEW-650AP by entering https://192.168.10.100 into the address line of your br...
The default username is "admin". There is no password by default.
The default IP address is 192.168.10.100.
Hardware
Standards

Based on IEEE 802.11n Technology, IEEE 802.11b, IEEE 802.11g, and 802.11e

Interface

1 x 10/100 Mbps Auto-MDIX LAN port

LED Indicators

Power, LAN, WPS, and Wireless

Buttons

Reset button - restores factory default settings
WPS button - enables WPS function

Power Supply

12 V DC 0.5A external power adapter

Dimensions (LxWxH)

119 x 25 x 85 mm (4.6 x 1.0 x 3.3 in.)

Weight
Temperature

Operating: 0° ~ 40°C (32° ~ 104°F),
Storage: -20°C ~ 60°C (-4° ~ 140° F)

Humidity
Wireless
Modulation

802.11n: BPSK, QPSK, 16QAM, 64QAM with OFDM
802.11g: OFDM with BPSK, QPSK and 16/64-QAM Sub-Carrier Modulations
802.11b: CCK (11 and 5.5 Mbps), DQPSK (2 Mbps), DBPSK (1 Mbps)

WDS

Enable/disable Wireless Distribution System support

Access Control

MAC Address Filter (Up to 64 entries)

Repeater Mode

Enable/disable AP Mode Support

Antenna

1 x 2dBi detachable antenna

Frequency

2.412 - 2.462 GHz (North America)
2.412 - 2.472 GHz (Europe)

Media Access Protocol
Data Rate (Auto Fallback)

802.11n: up to 150 Mbps
802.11g: up to 54 Mbps
802.11b: up to 11 Mbps

Output Power

802.11n: 11 dBm (typical) @ 150 Mbps
802.11g: 15 dBm (typical) @ 54 Mbps
802.11b: 18 dBm (typical) @ 11 Mbps

Receiving Sensitivity

802.11n: -68 dBm (typical) @ 150 Mbps
802.11g: -72 dBm (typical) @ 54 Mbps
802.11b: -84 dBm (typical) @ 11 Mbps

Encryption

64/128-bit WEP (HEX & ASCII), WPA/WPA2 RADIUS (AP mode only), WPA/WPA2-PSK

Channels
PACKAGE CONTENTS
TEW-650AP
Multi-Language Quick Installation Guide
CD-ROM (Utility and User's Guide)
1 x Cat. 5 Ethernet cable (0.6 m / 2 ft.)
Power adapter (12V DC, 0.5A)
All references to speed are for comparison purposes only. Product specifications, size, and shape are subject to change without notice, and actual product appearance may differ from that depicted herein.