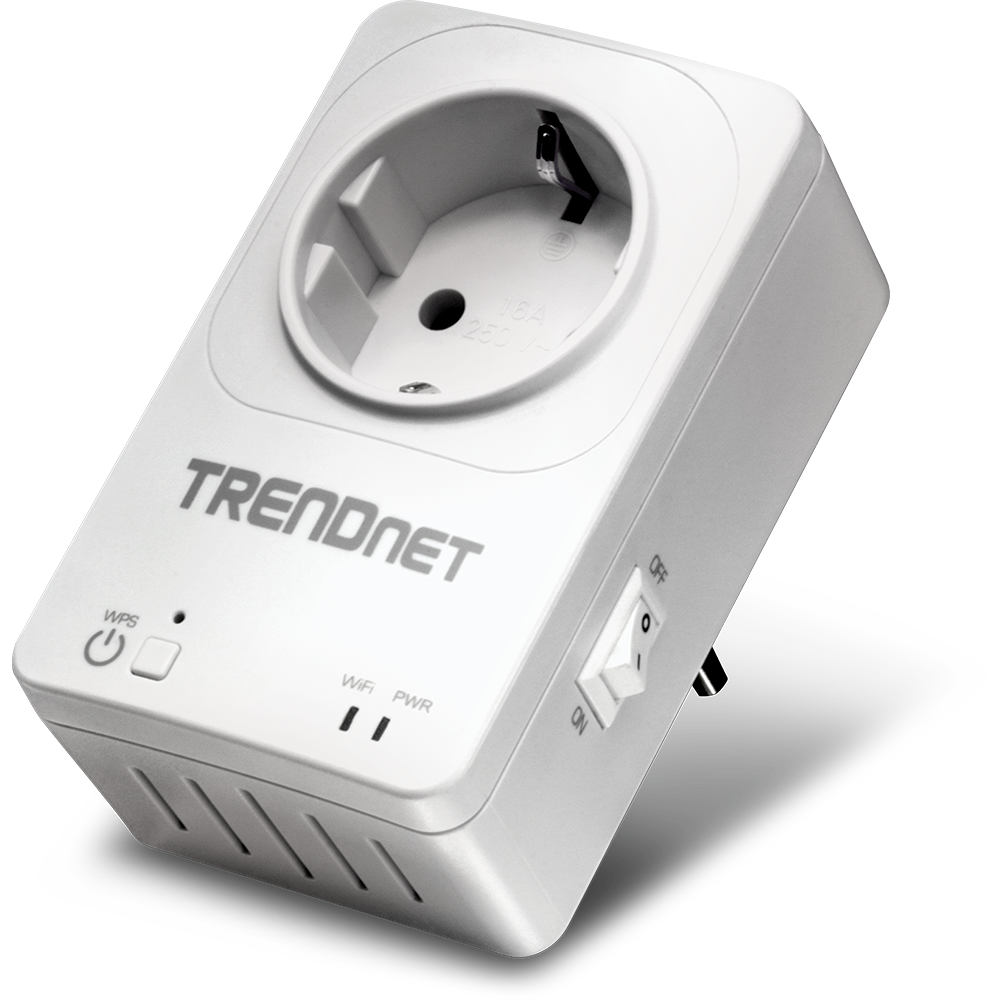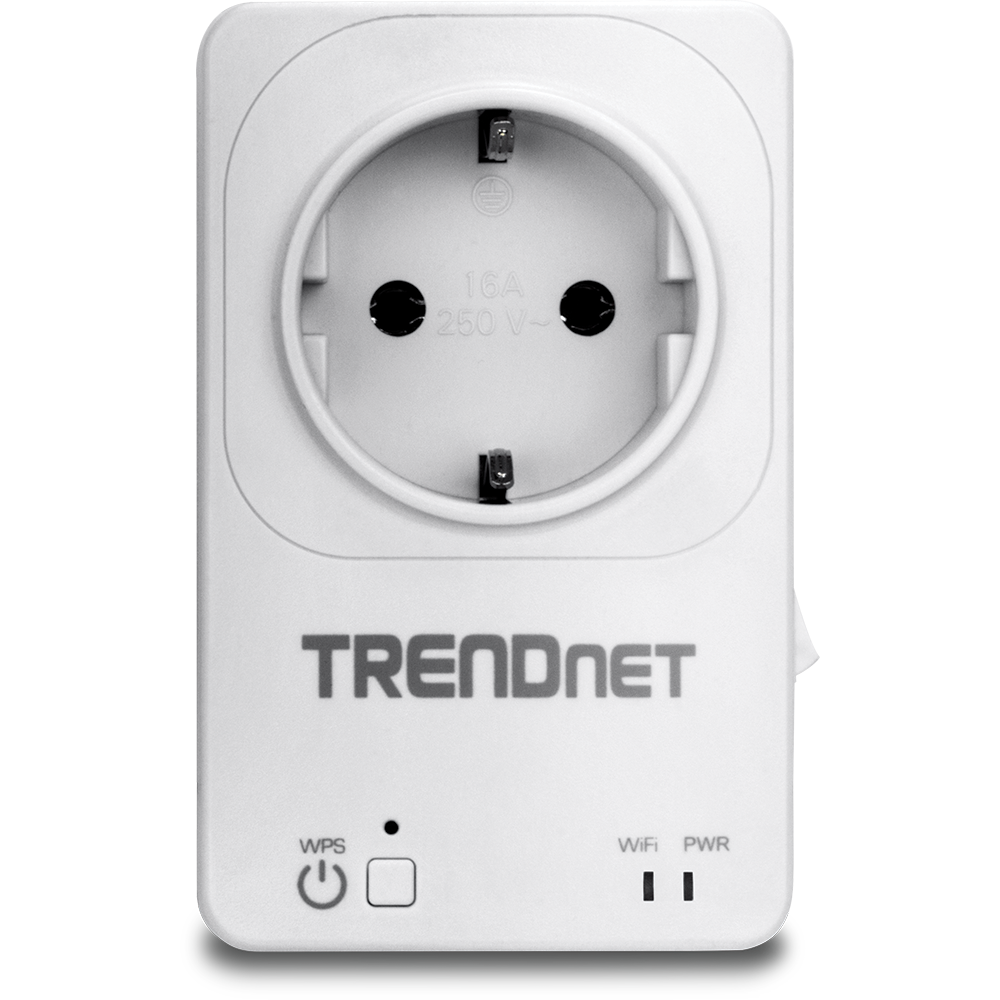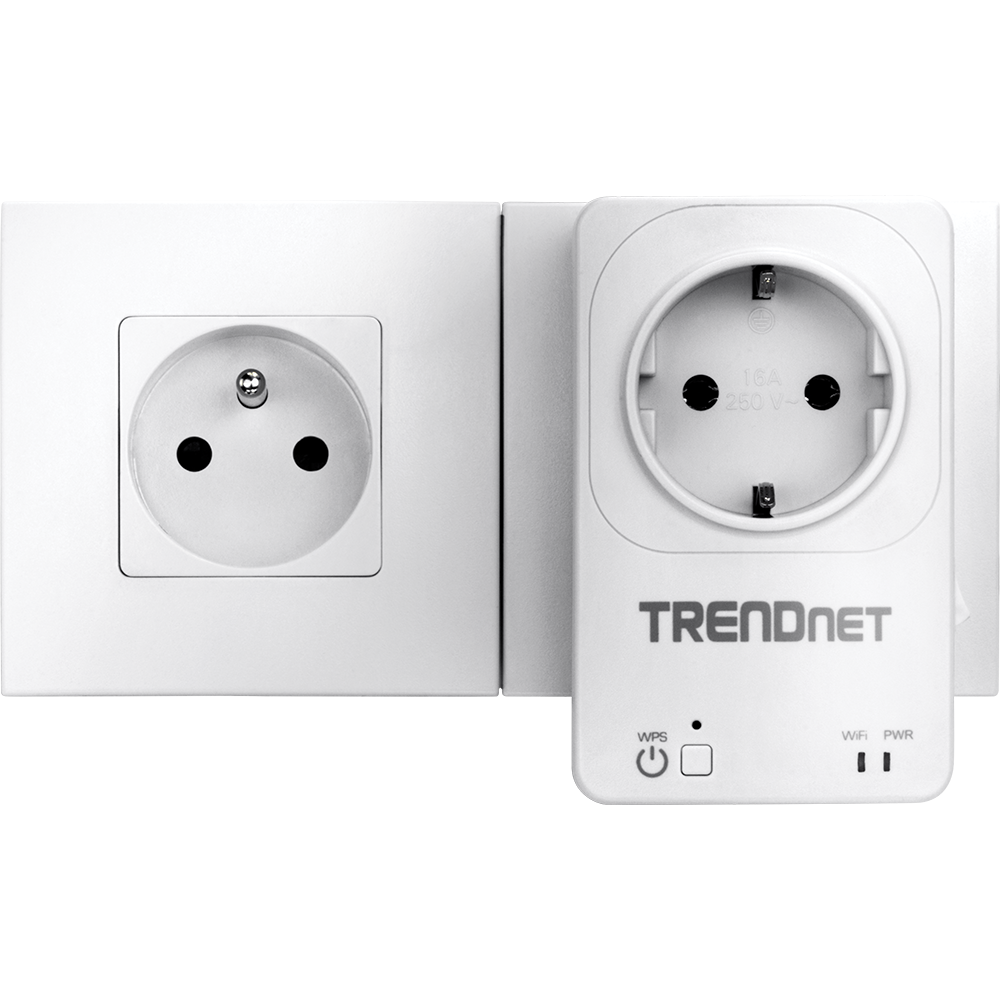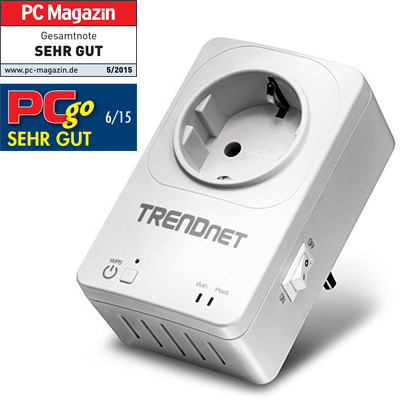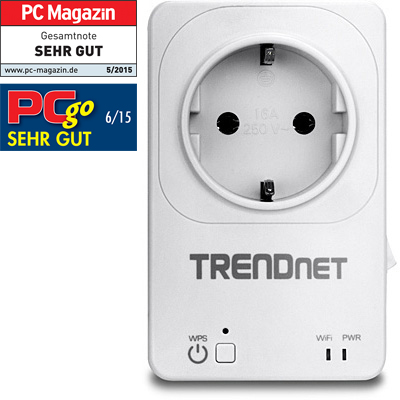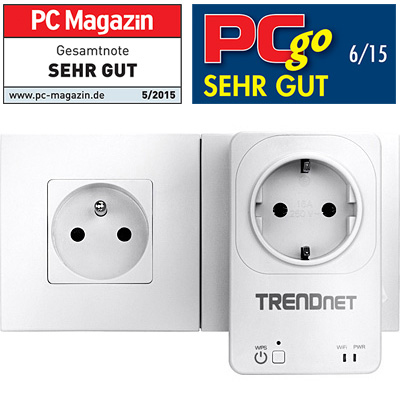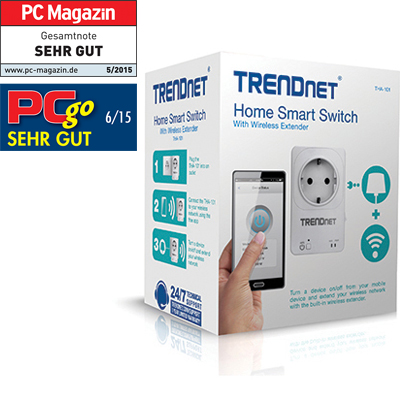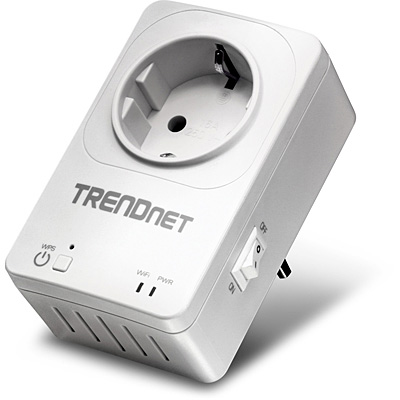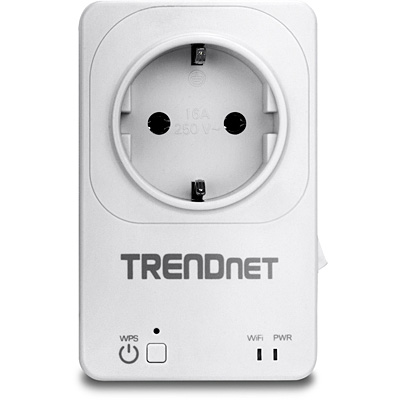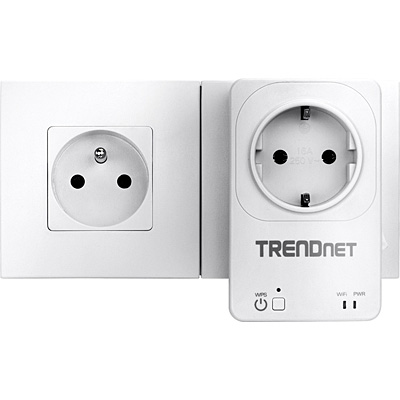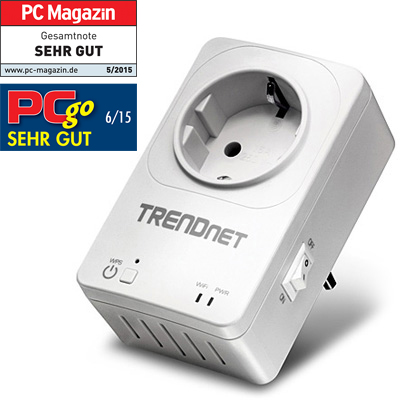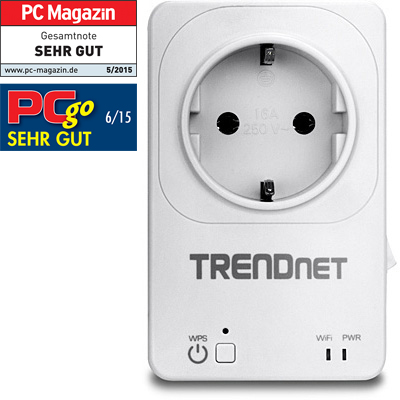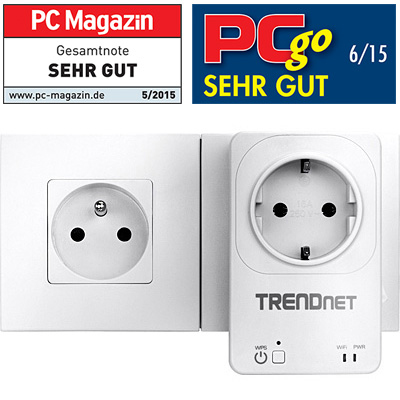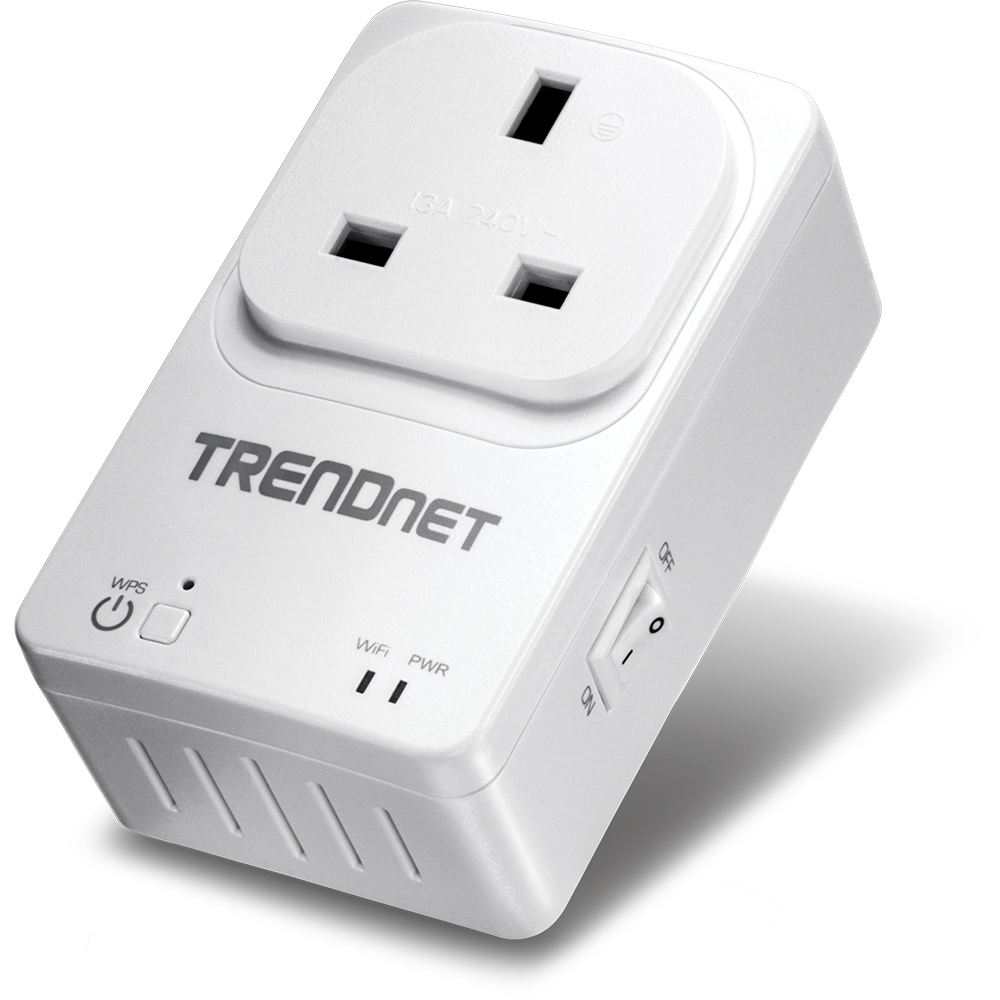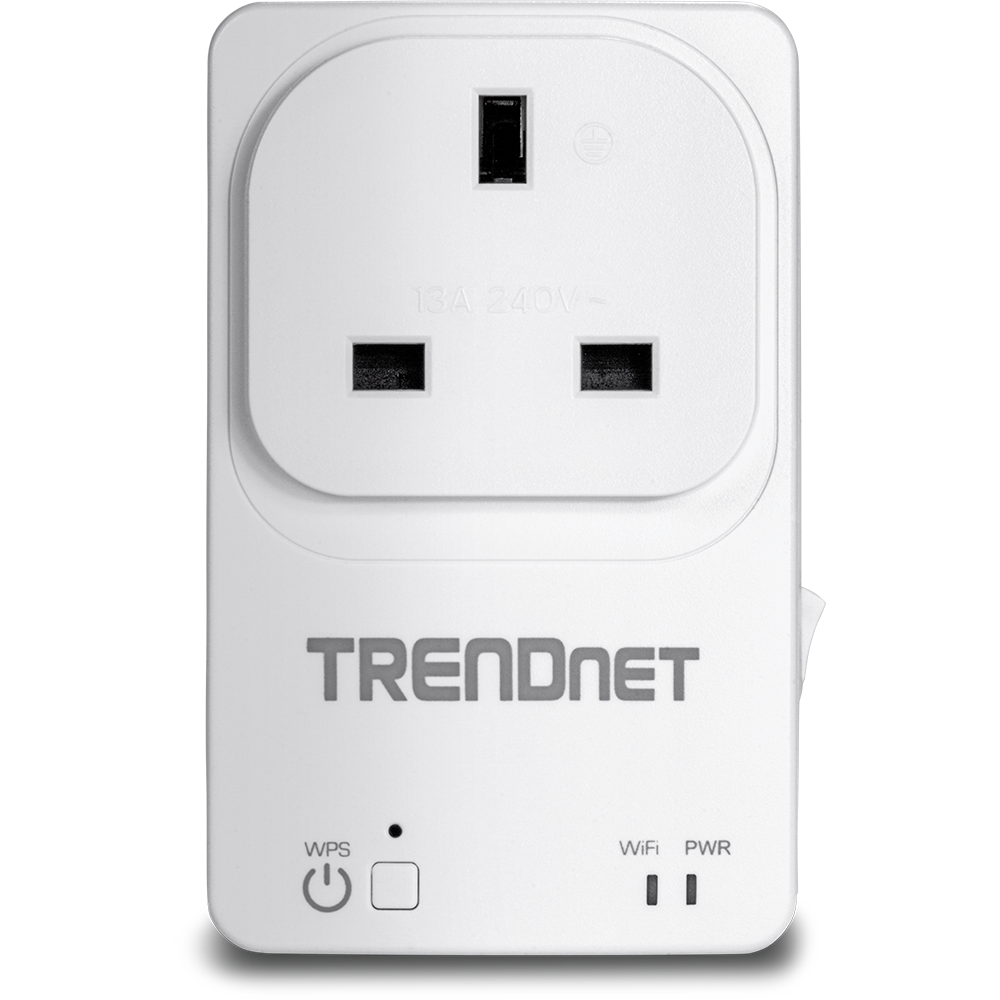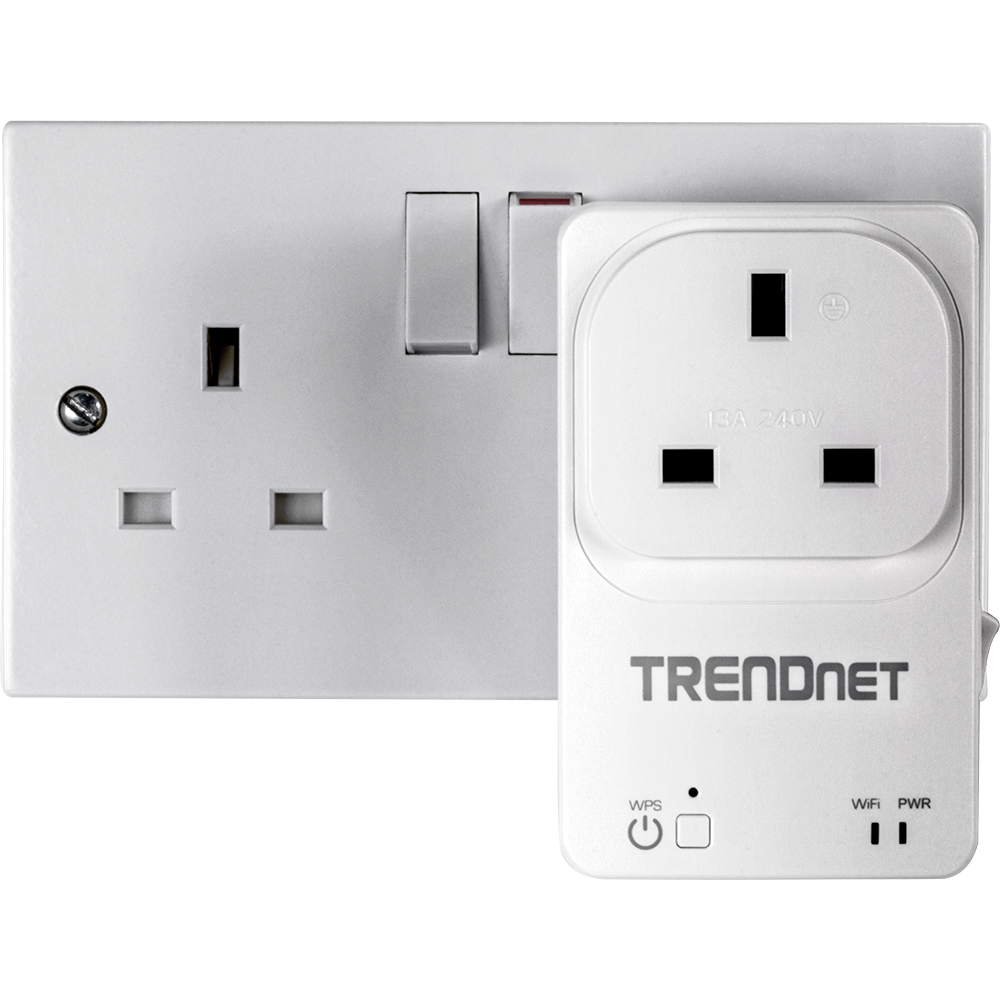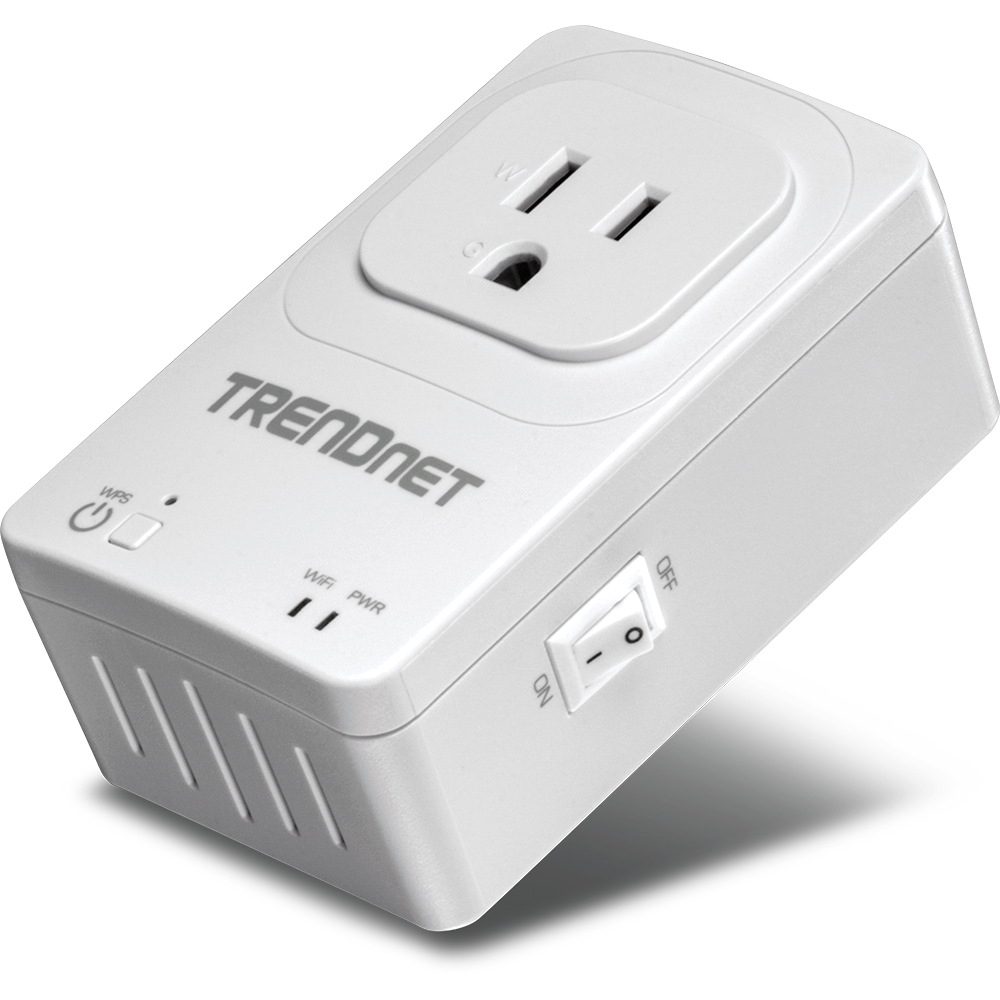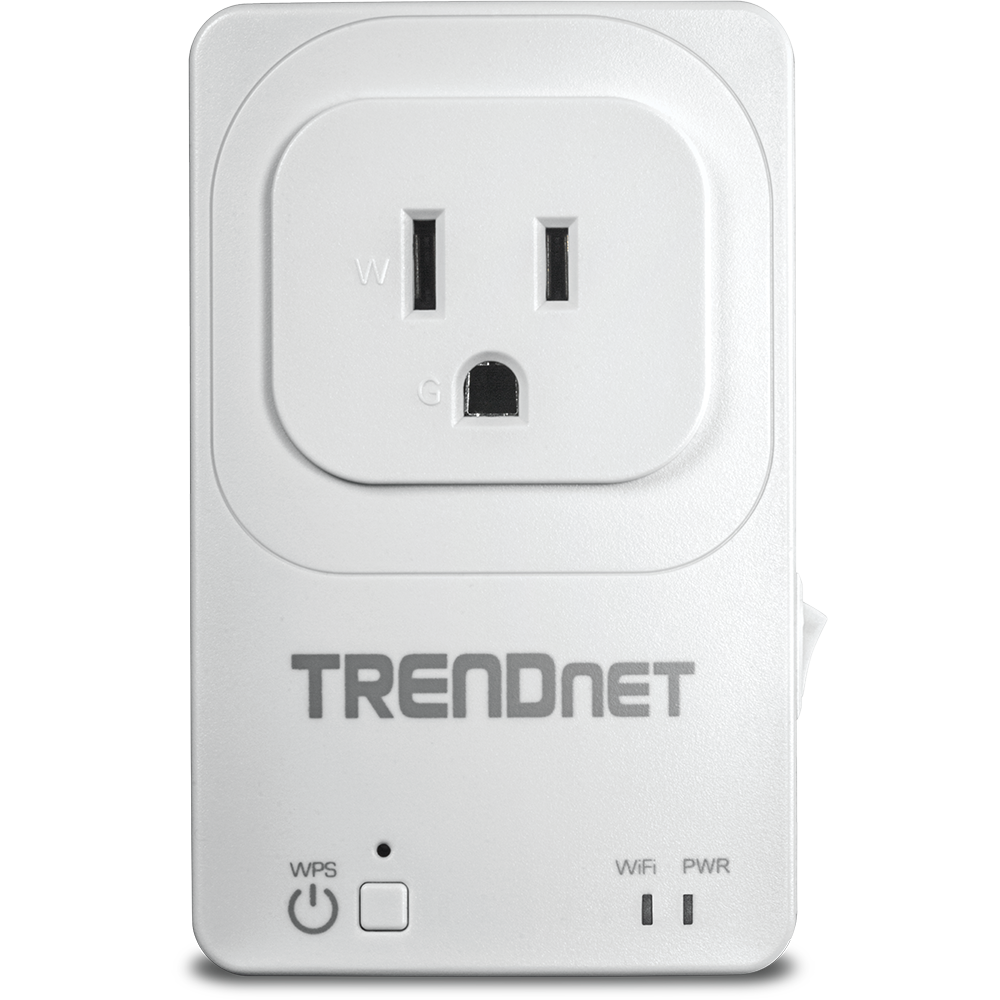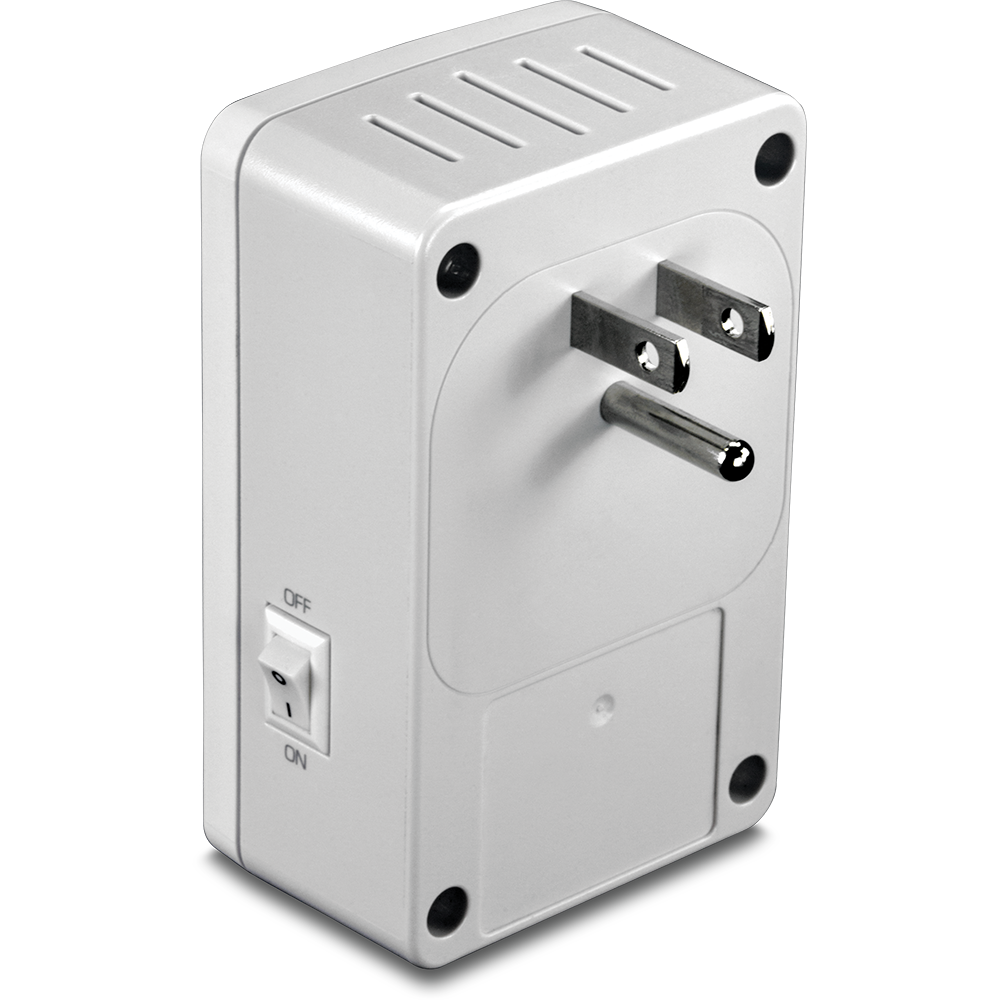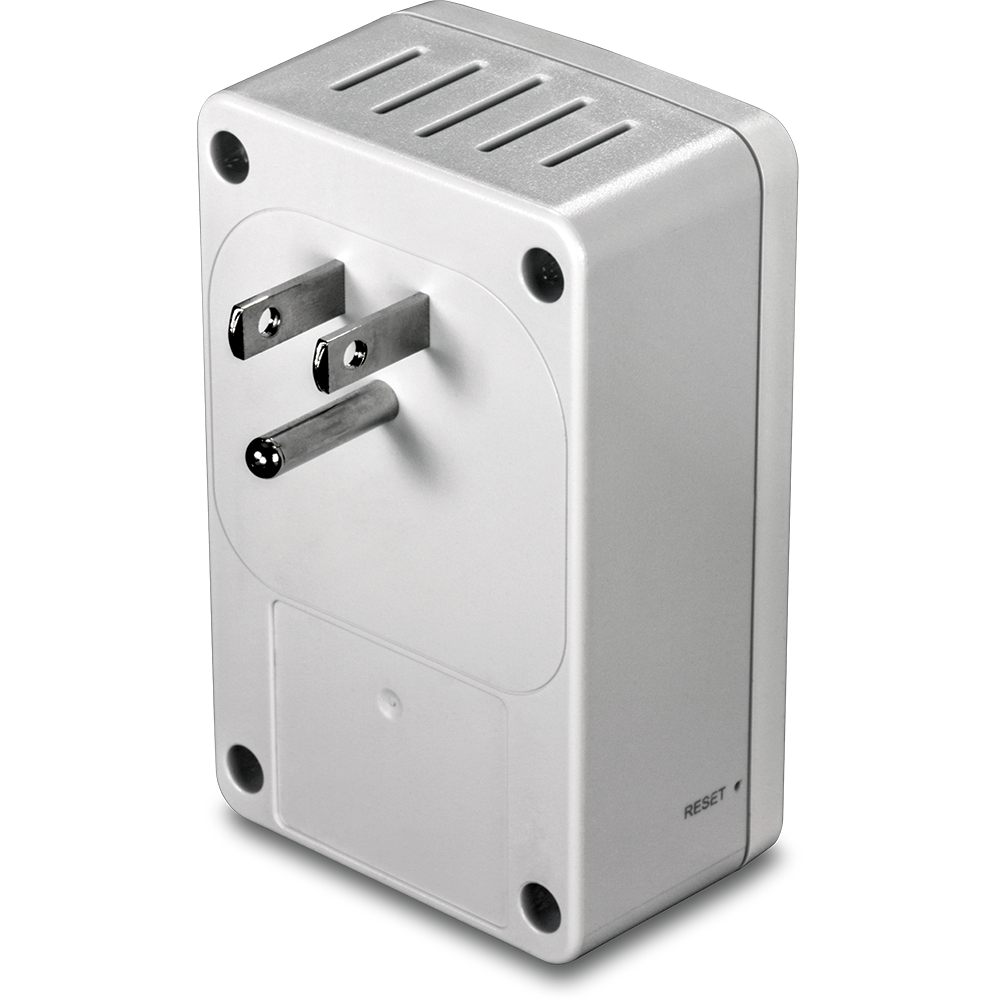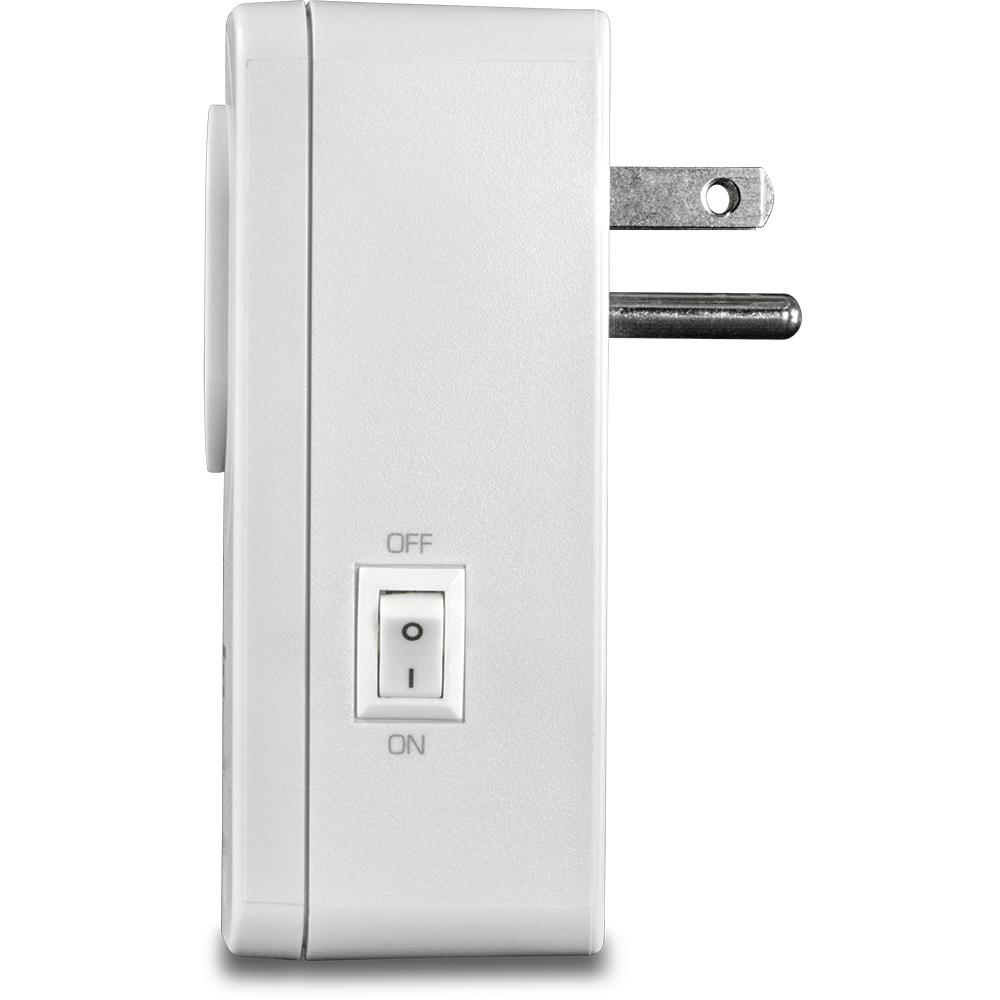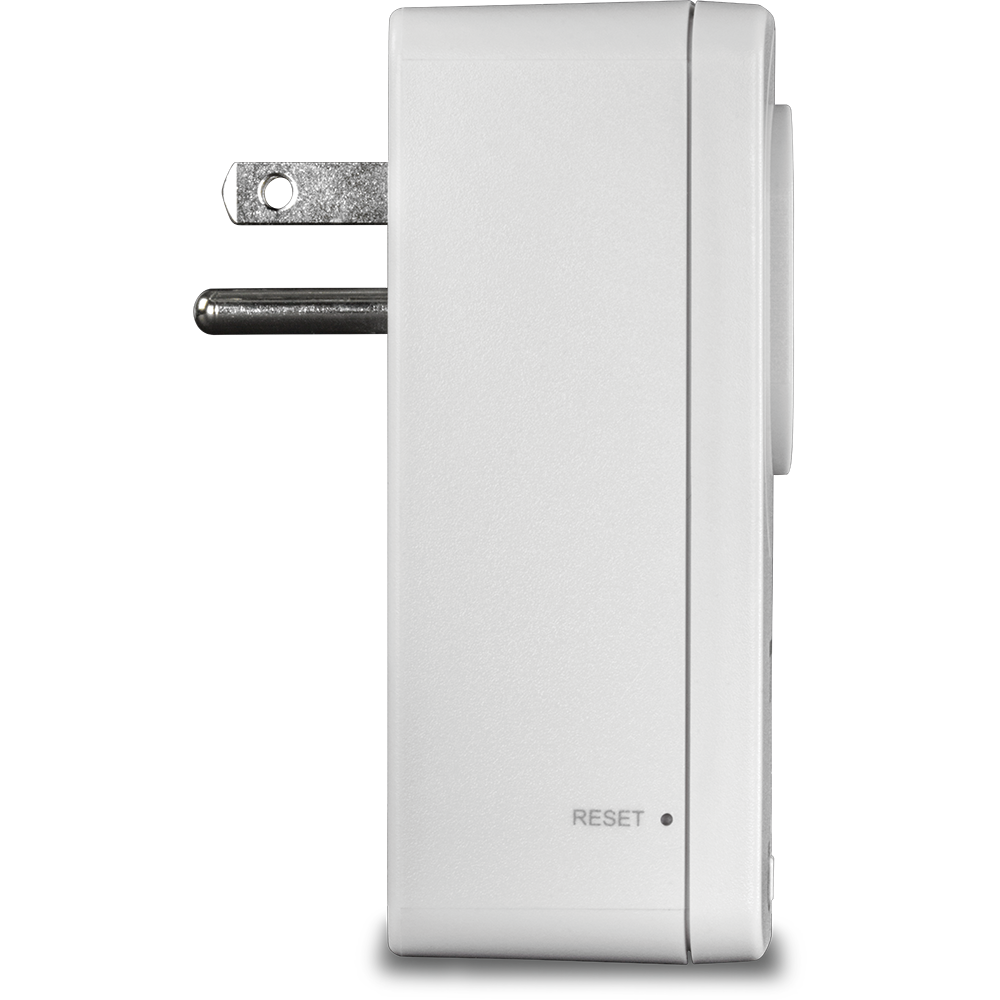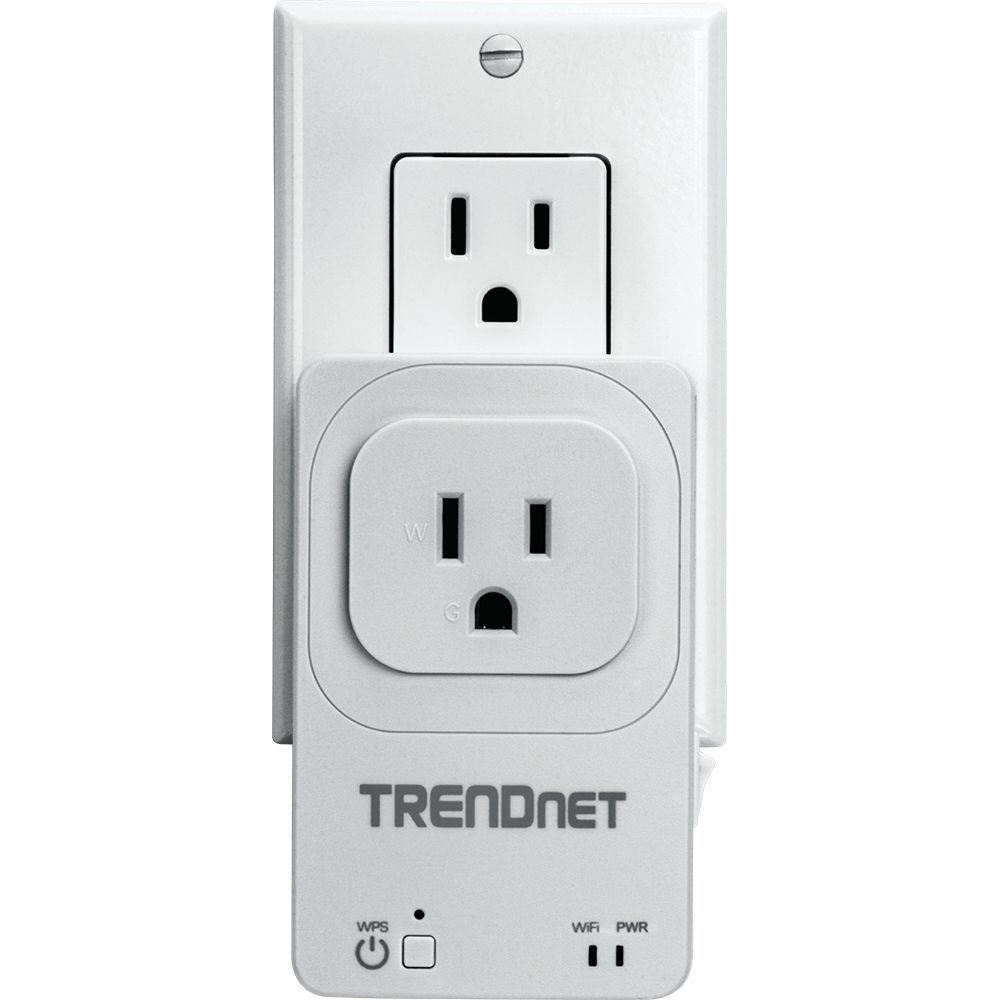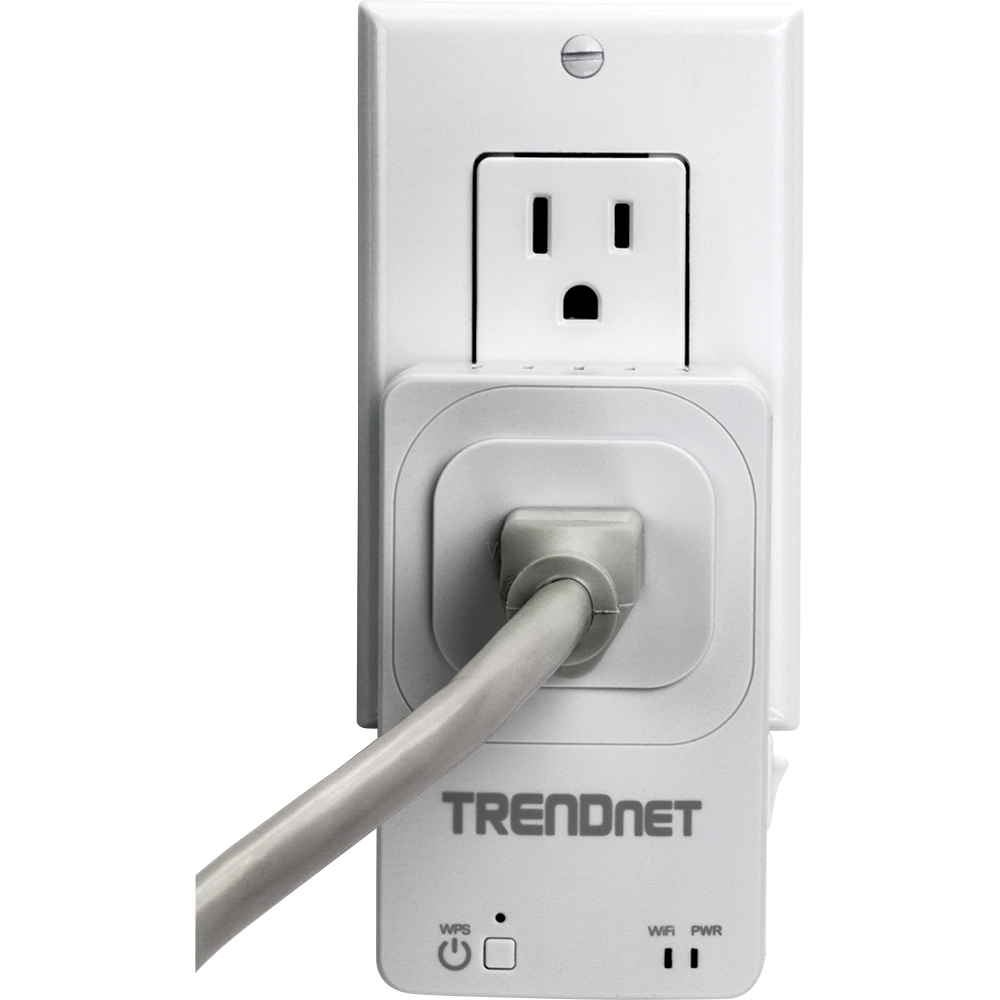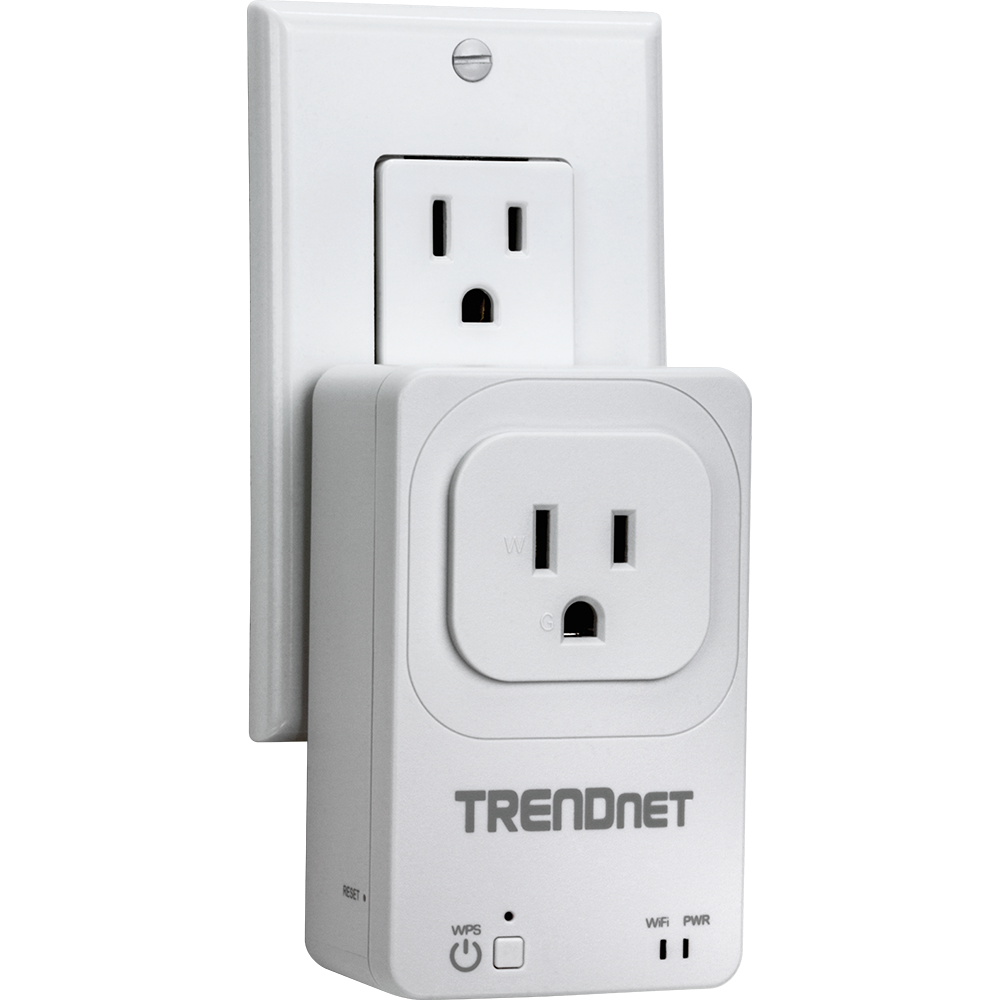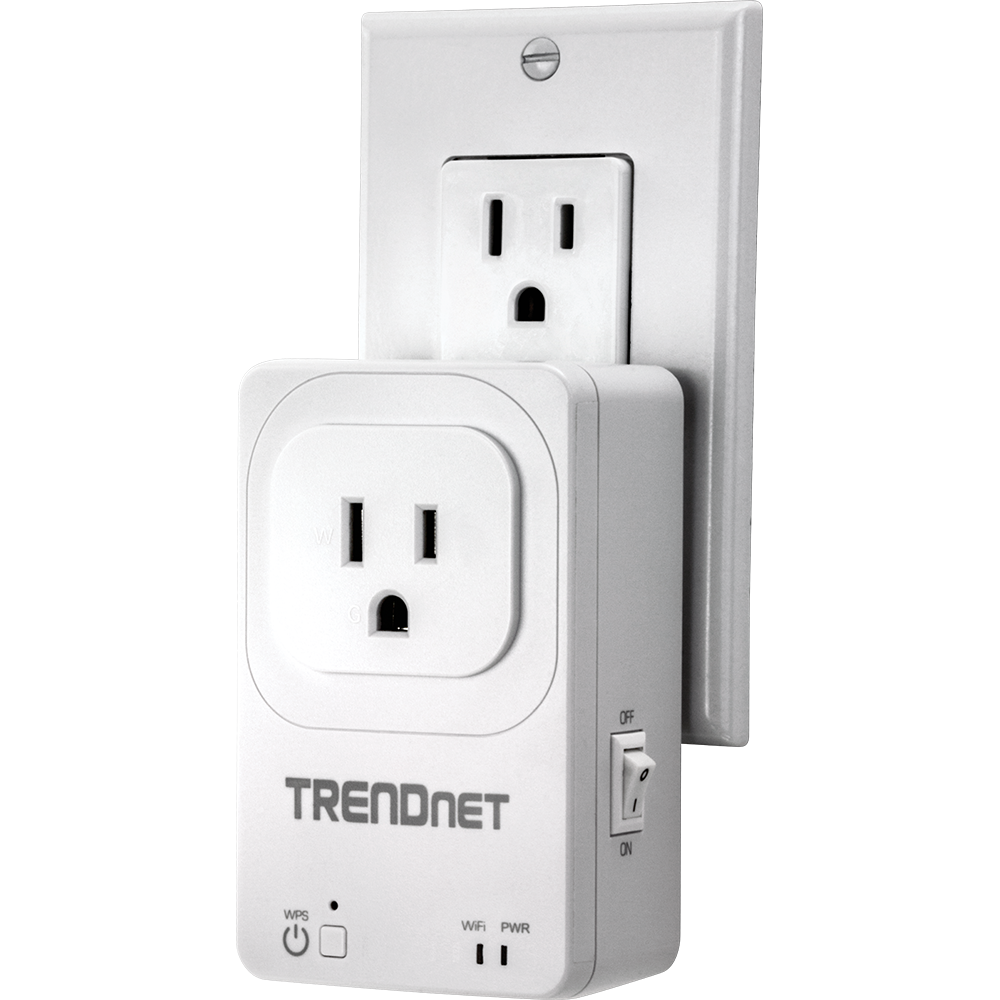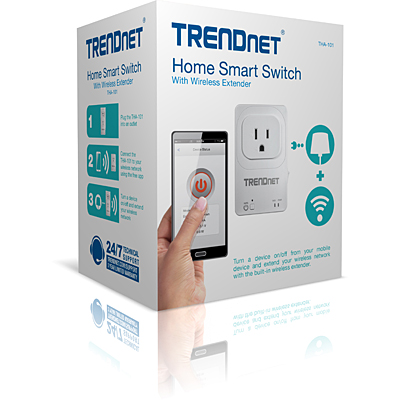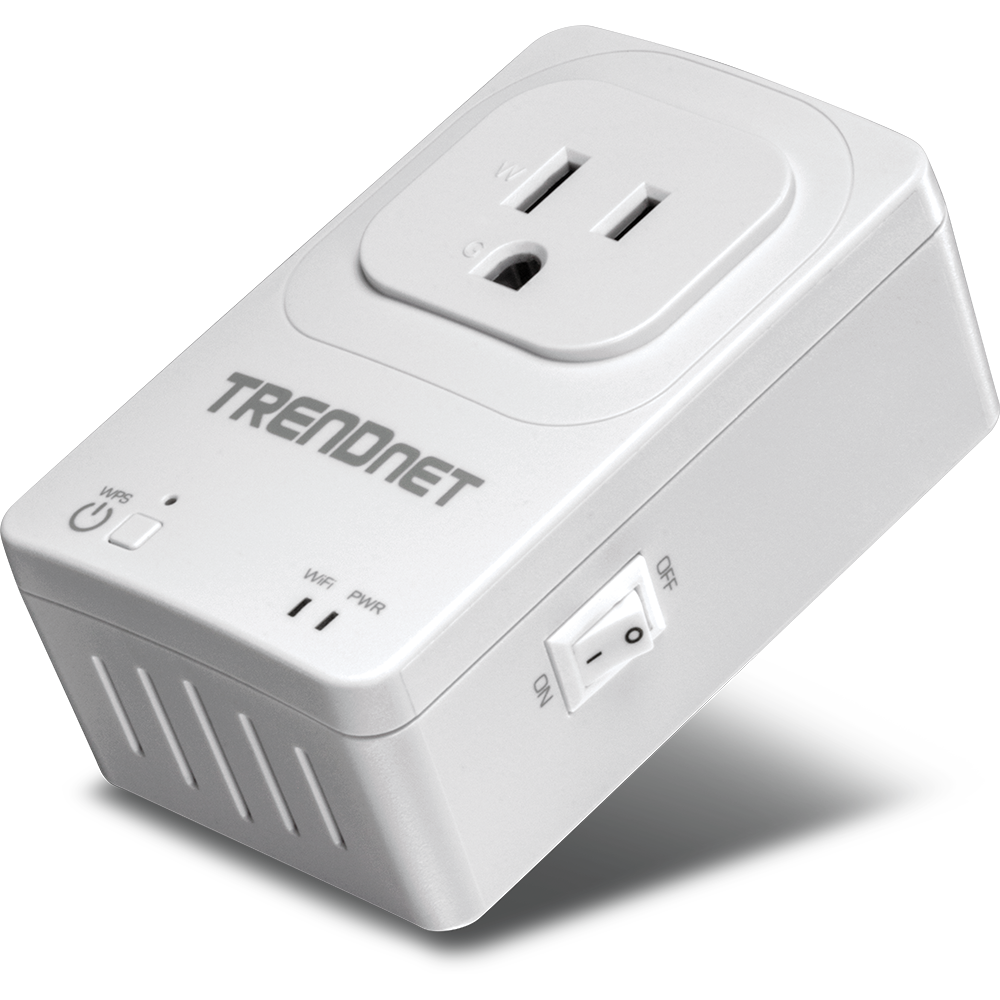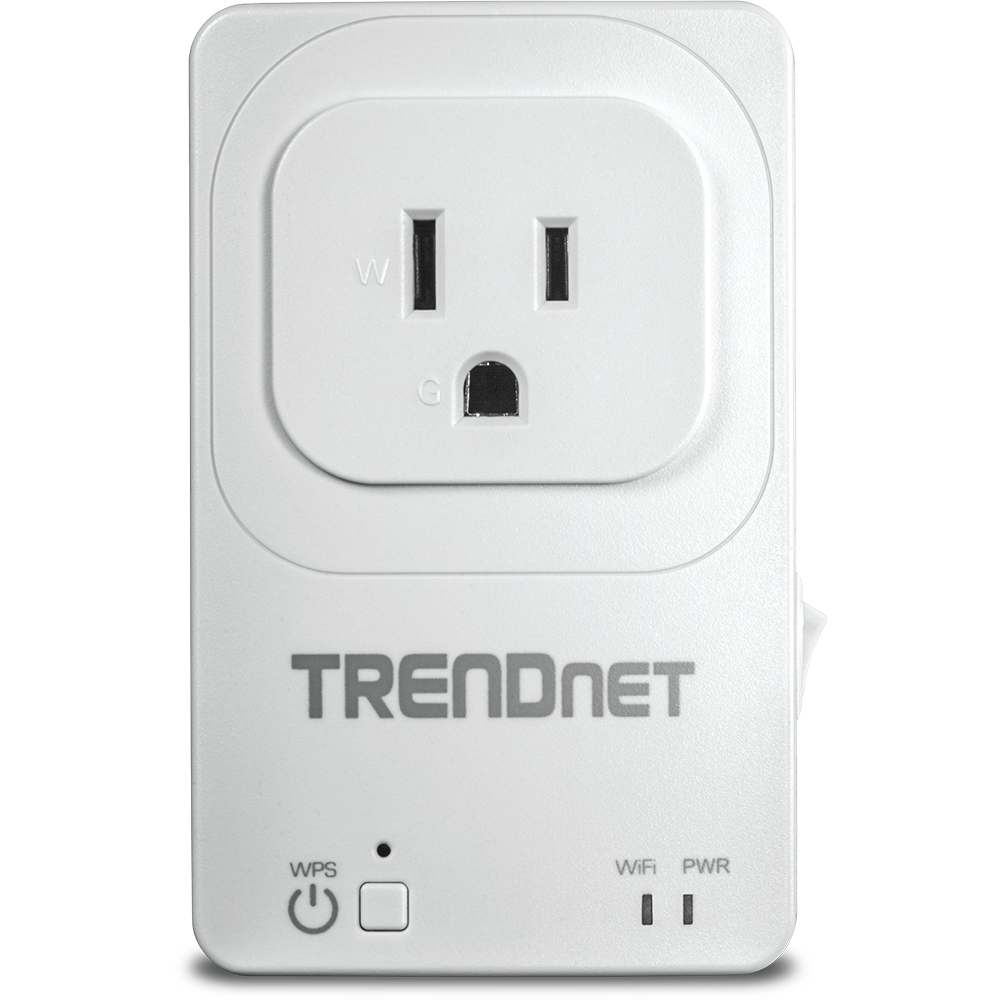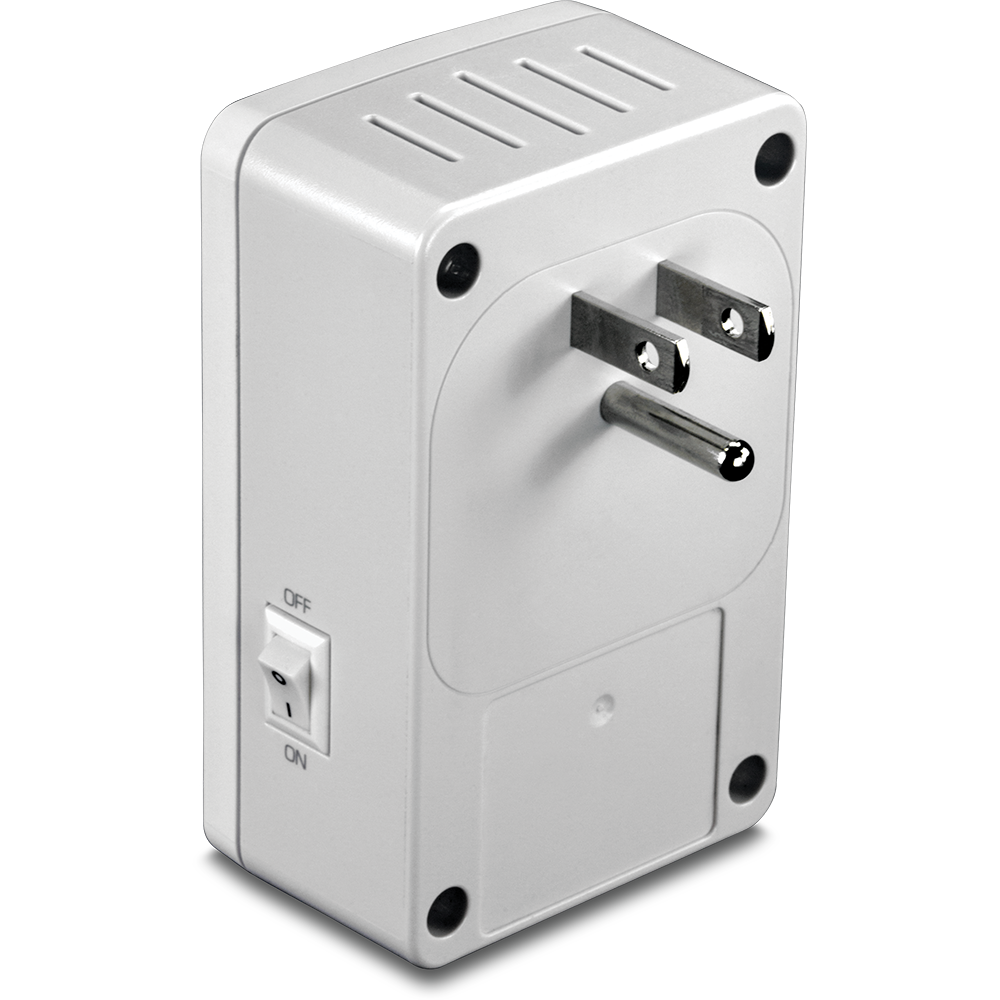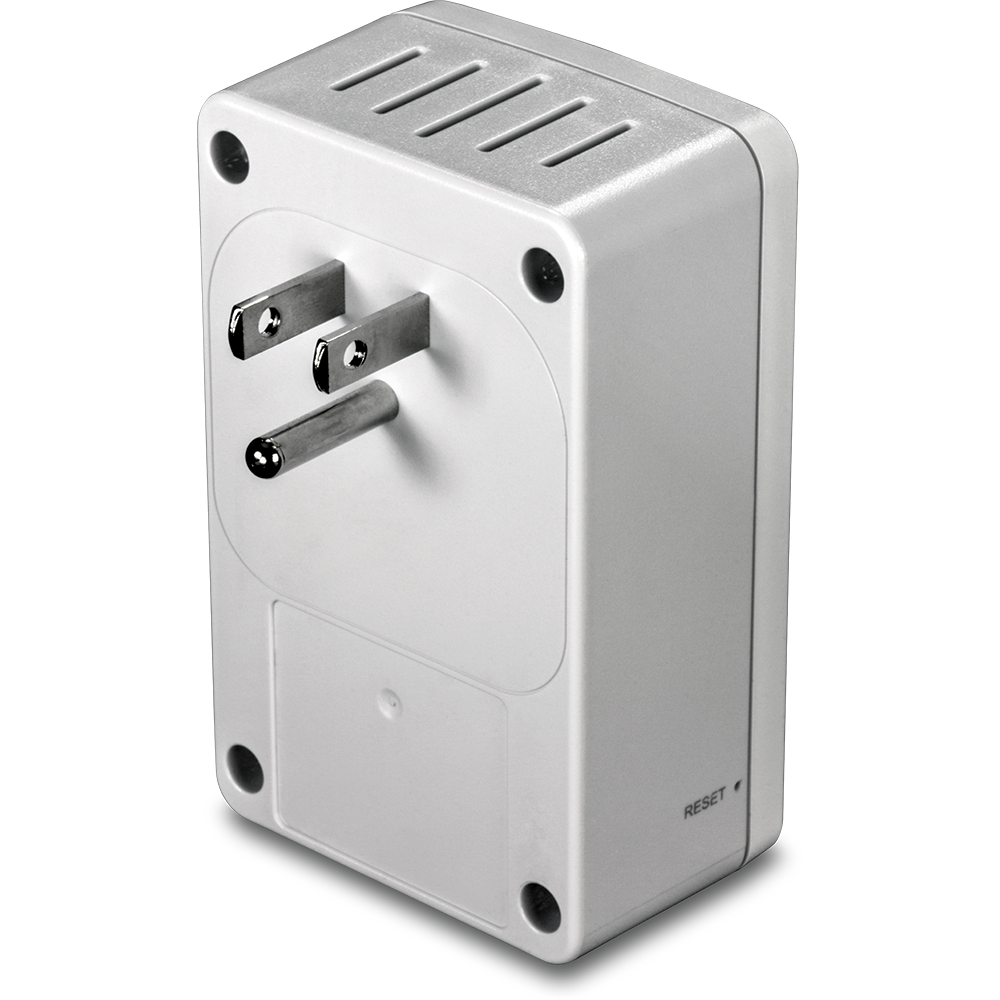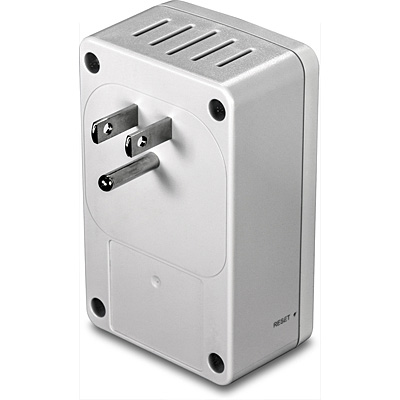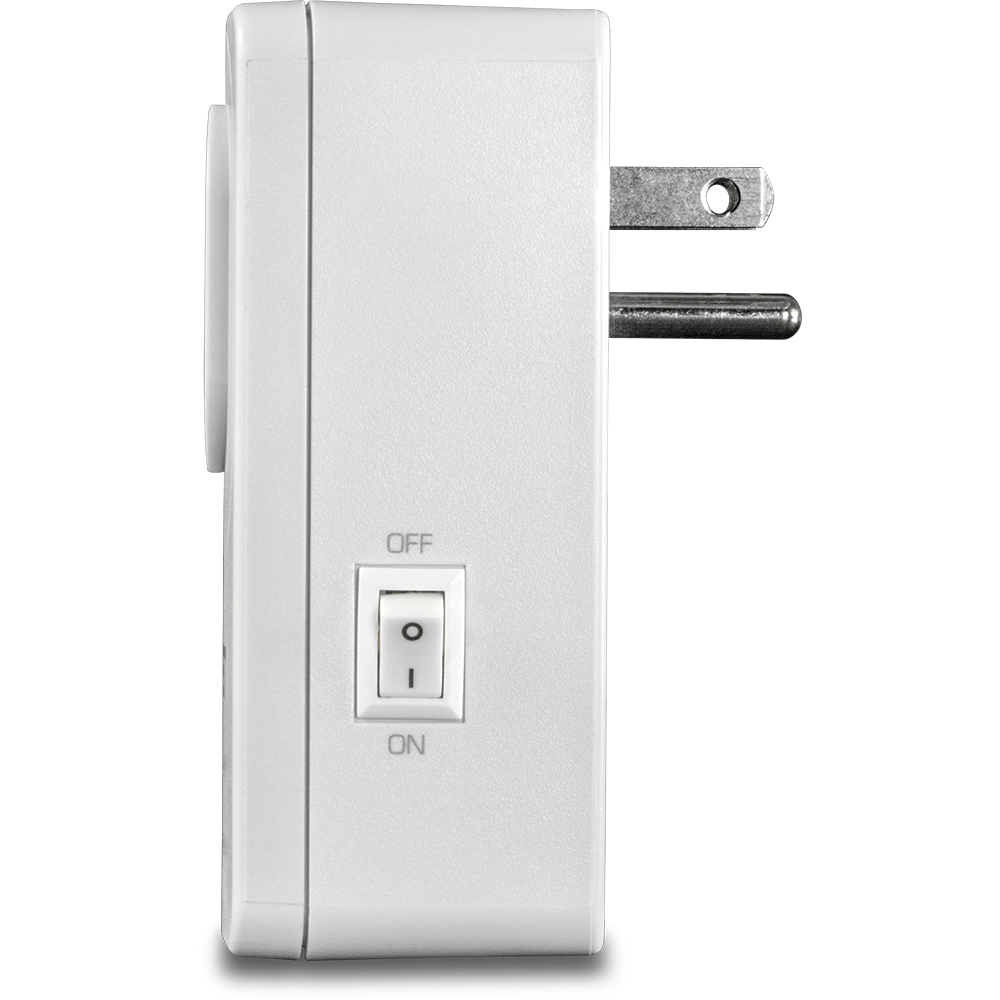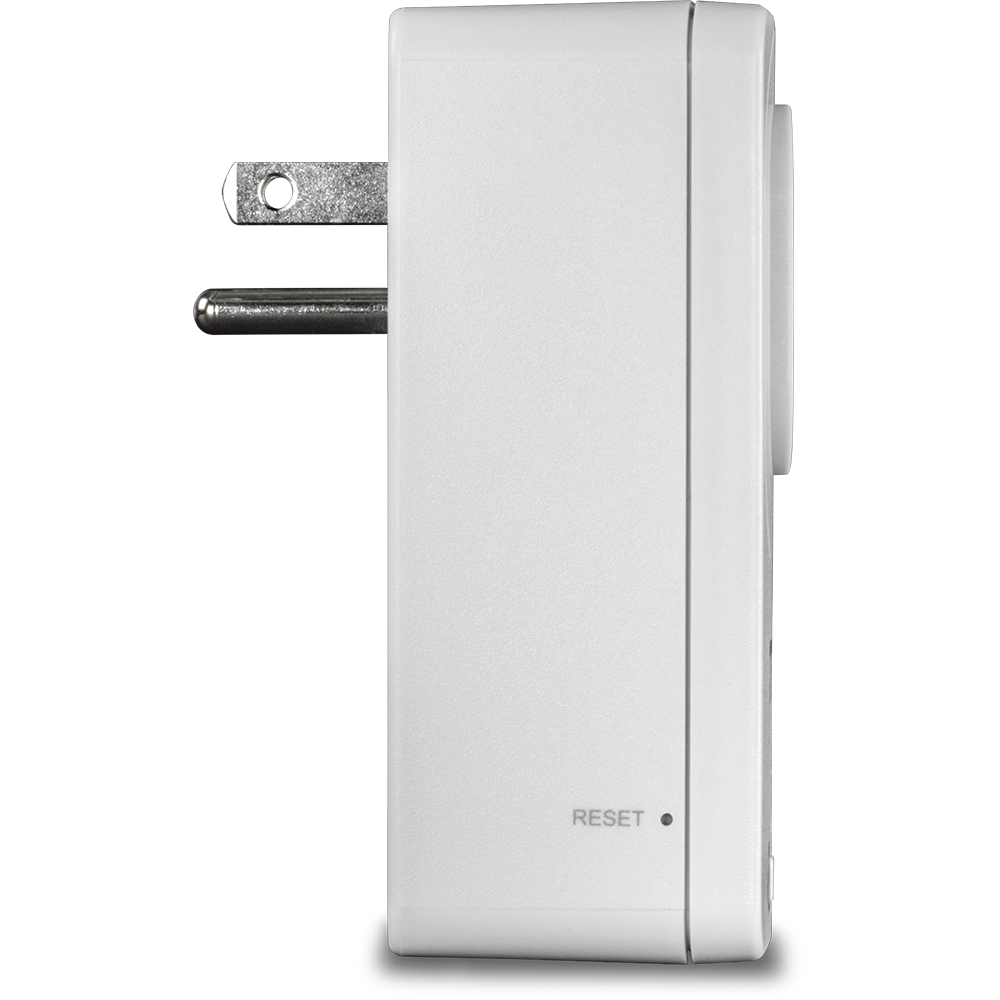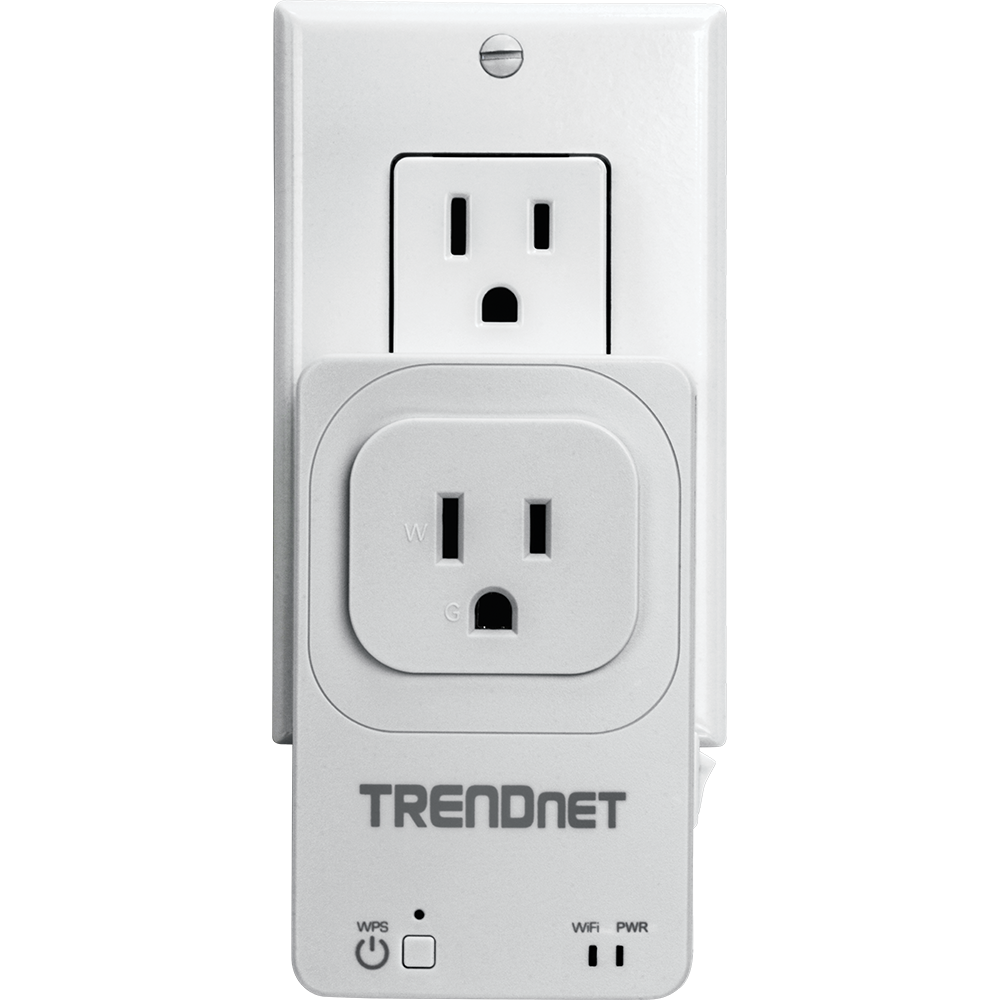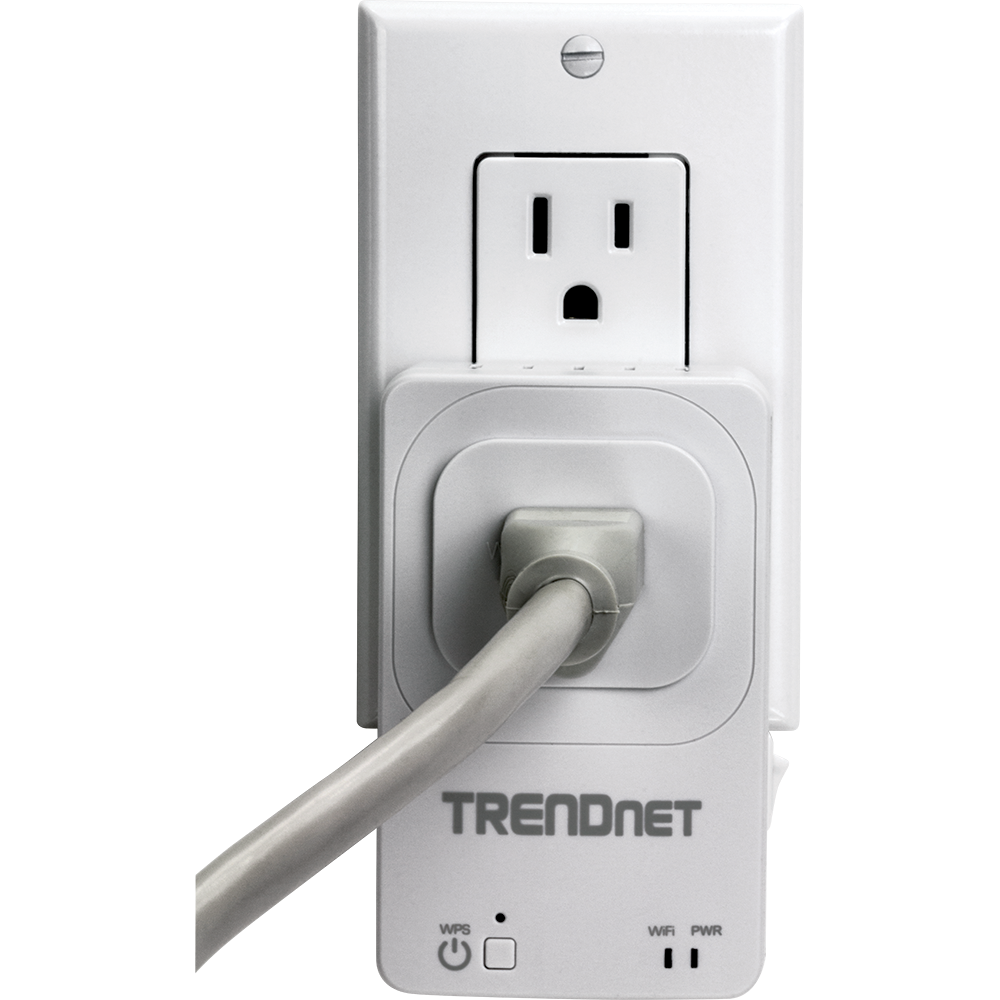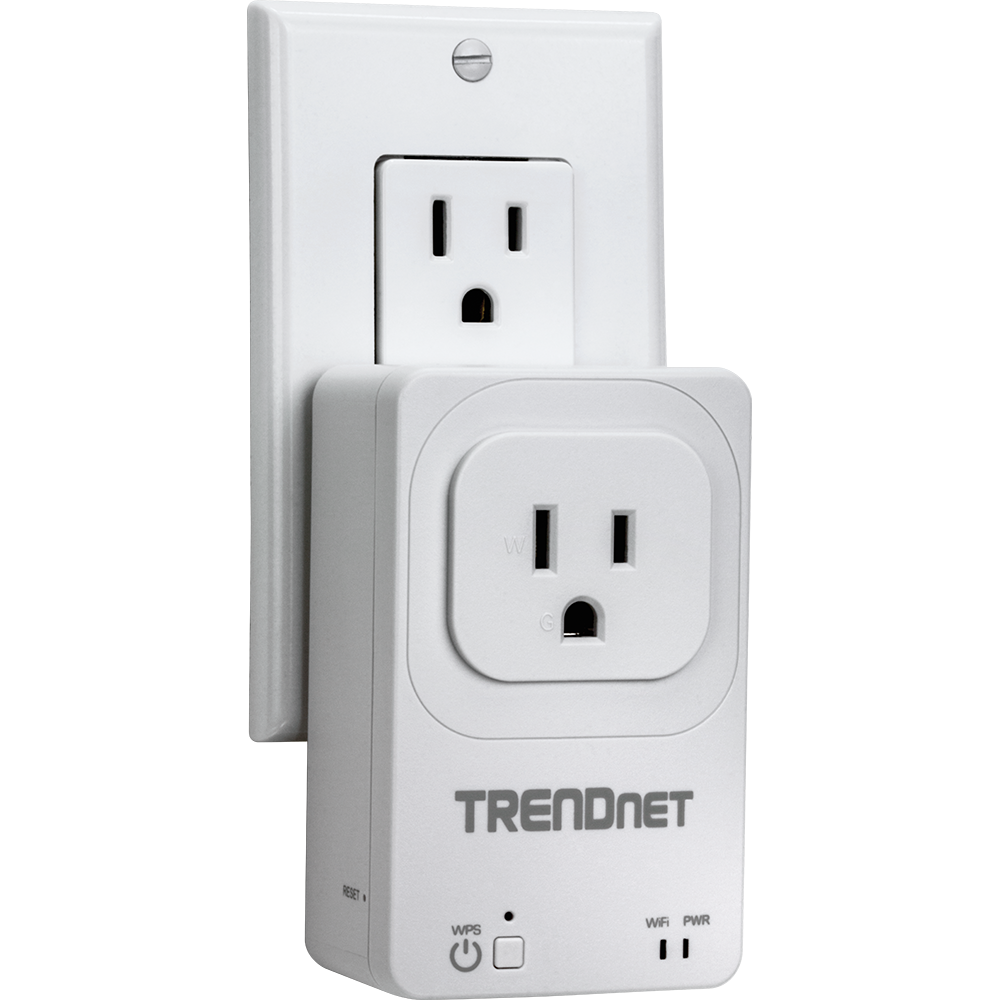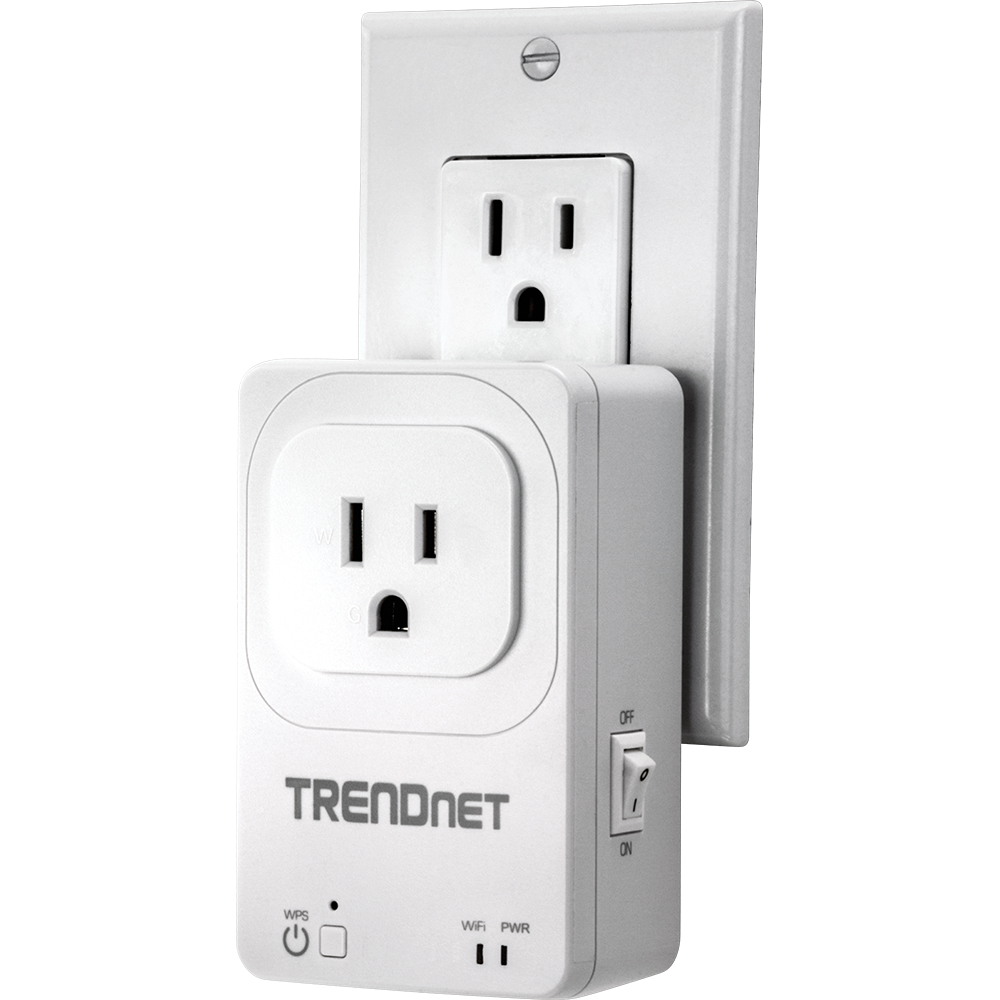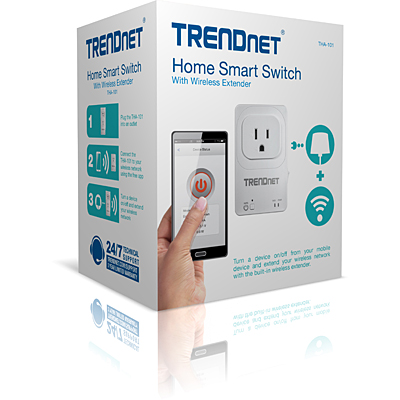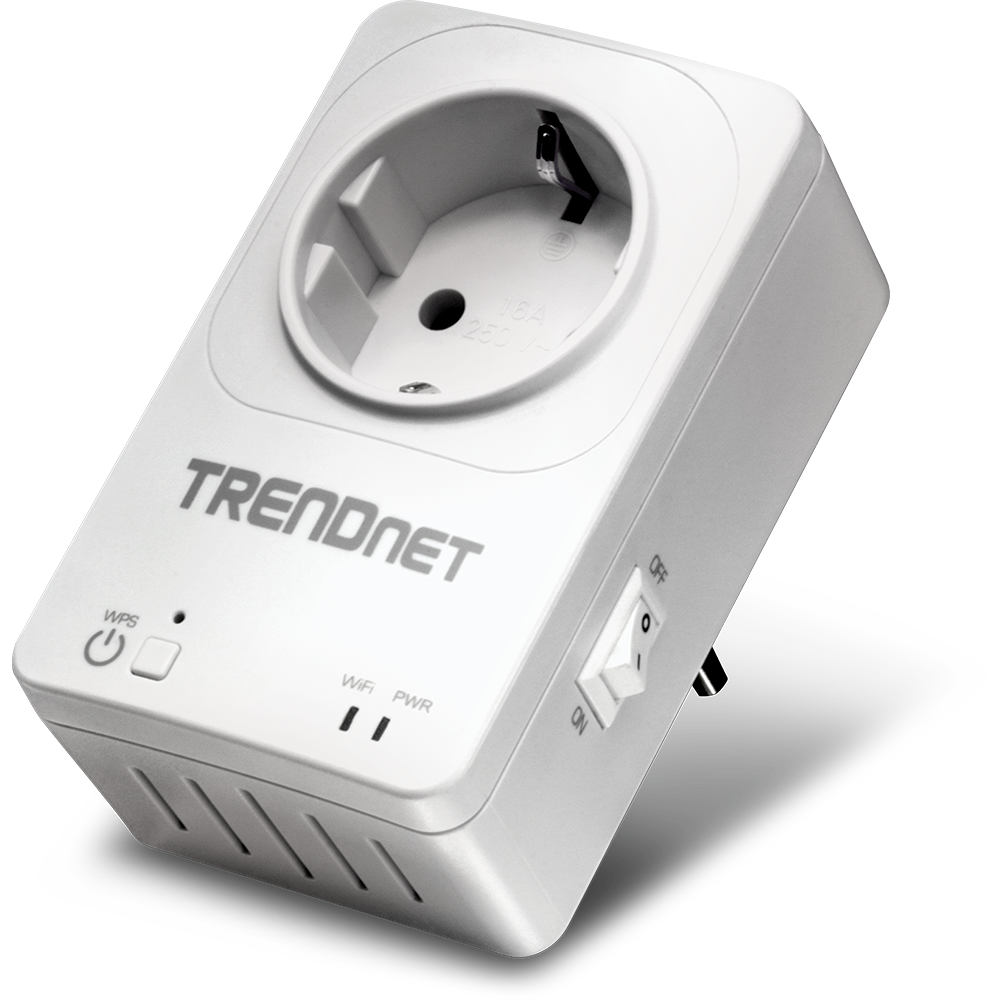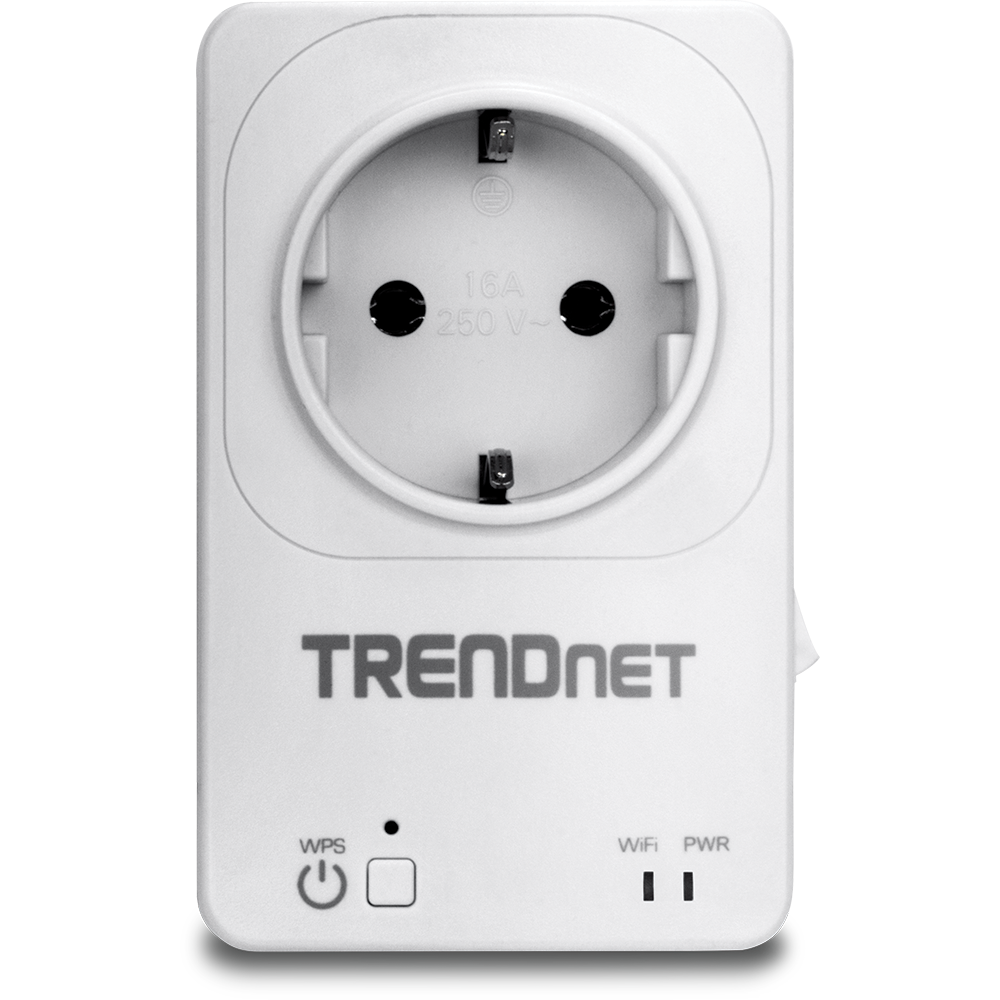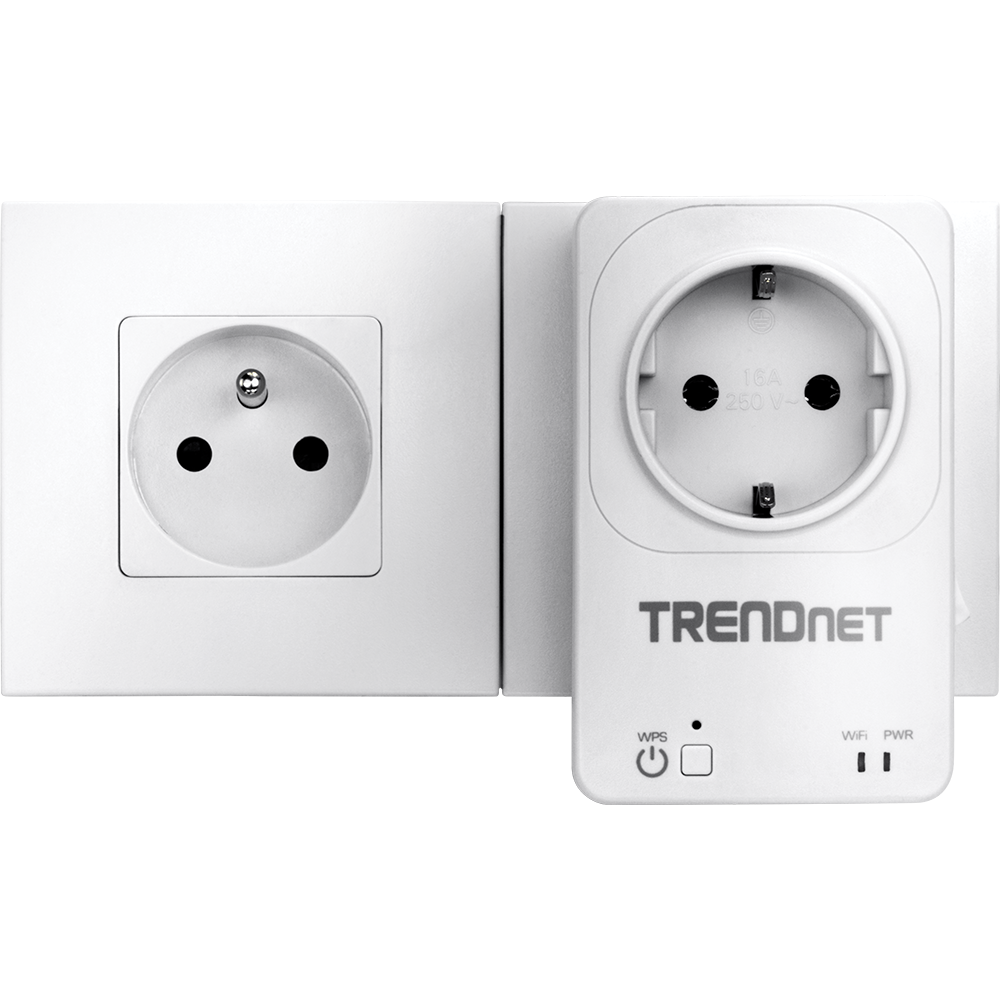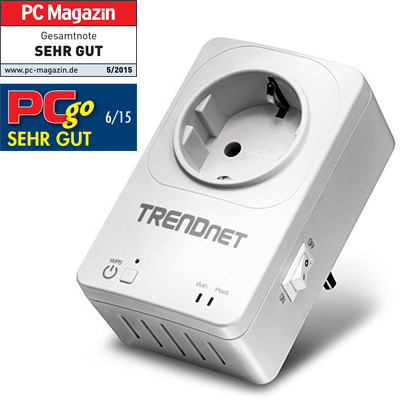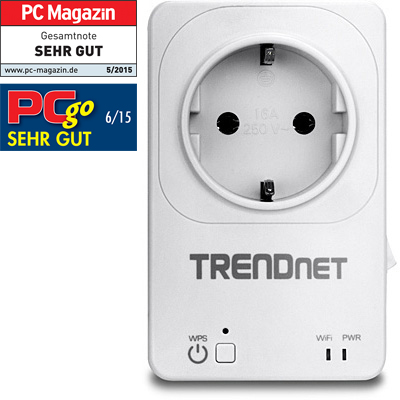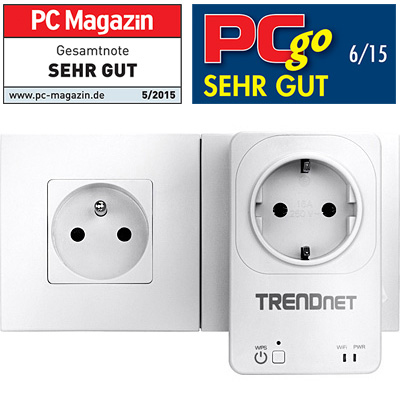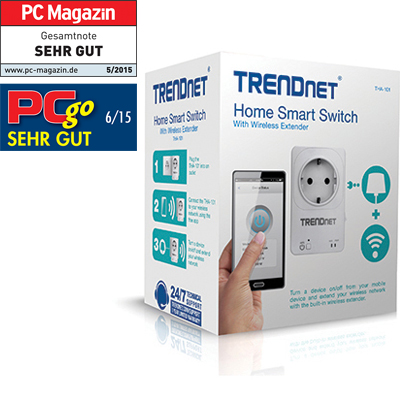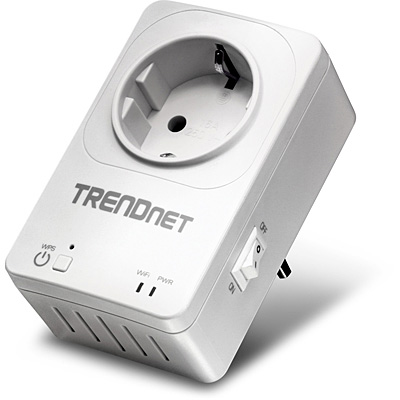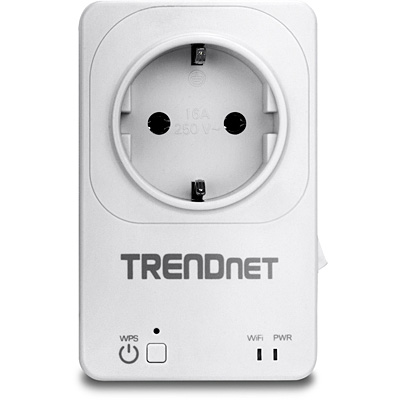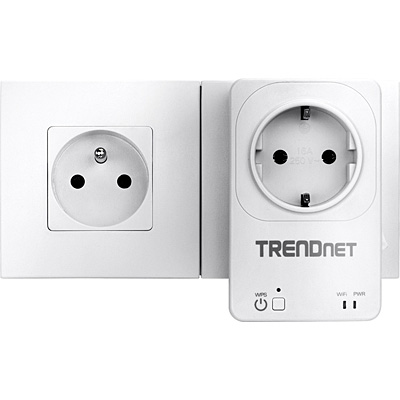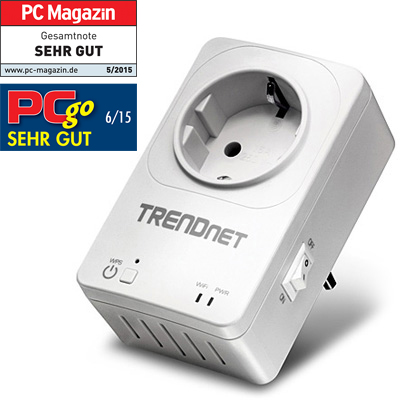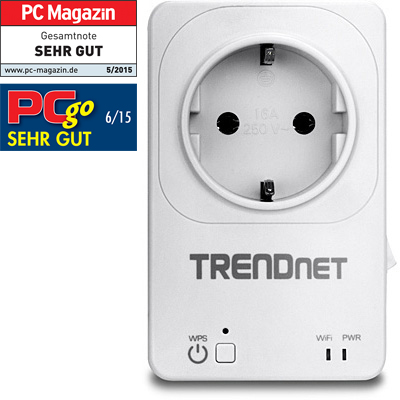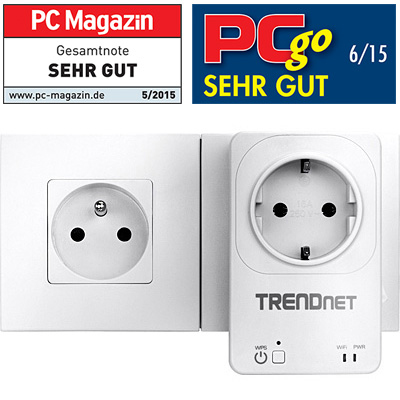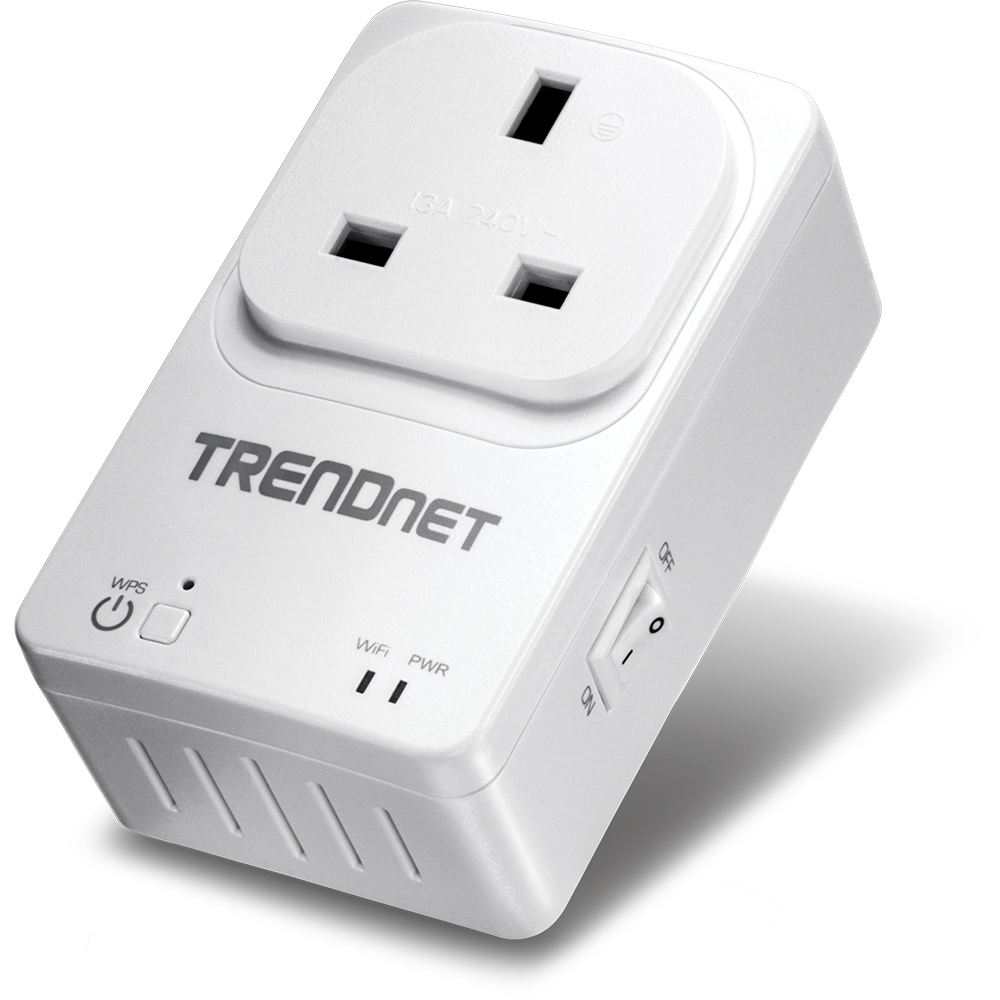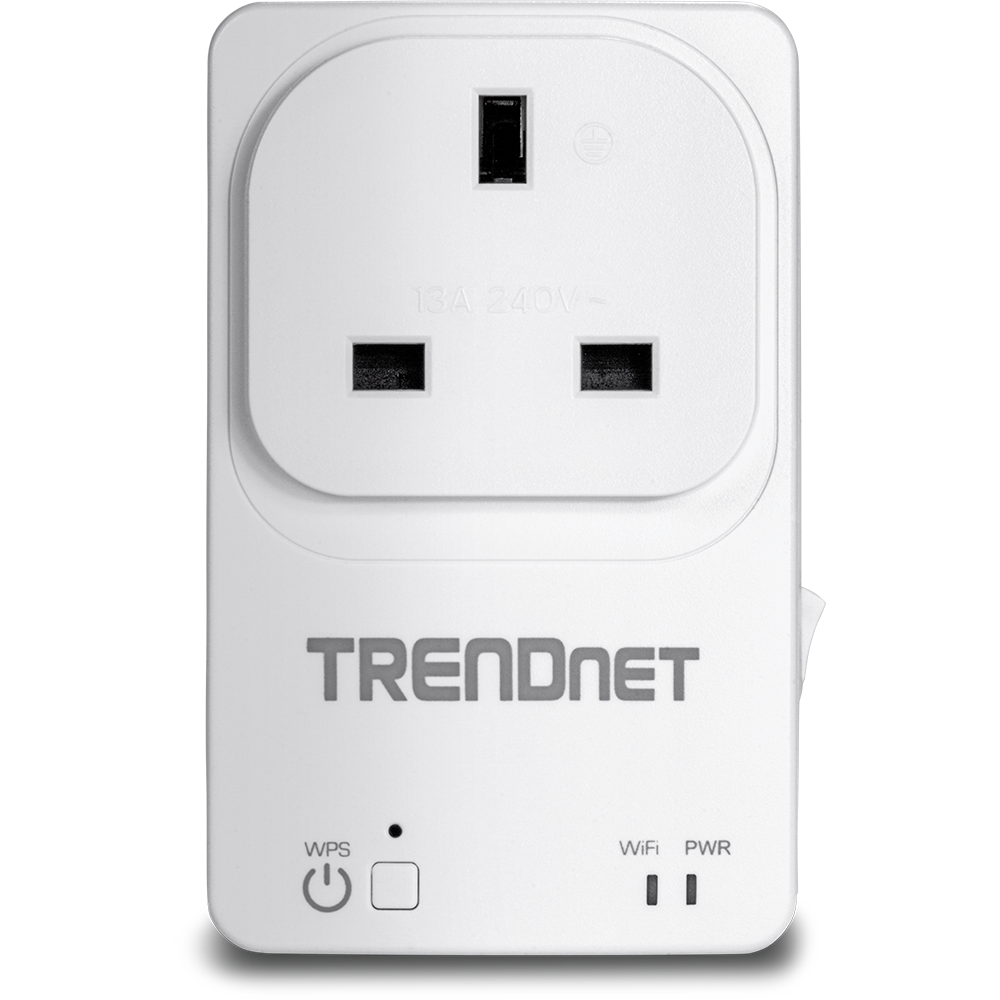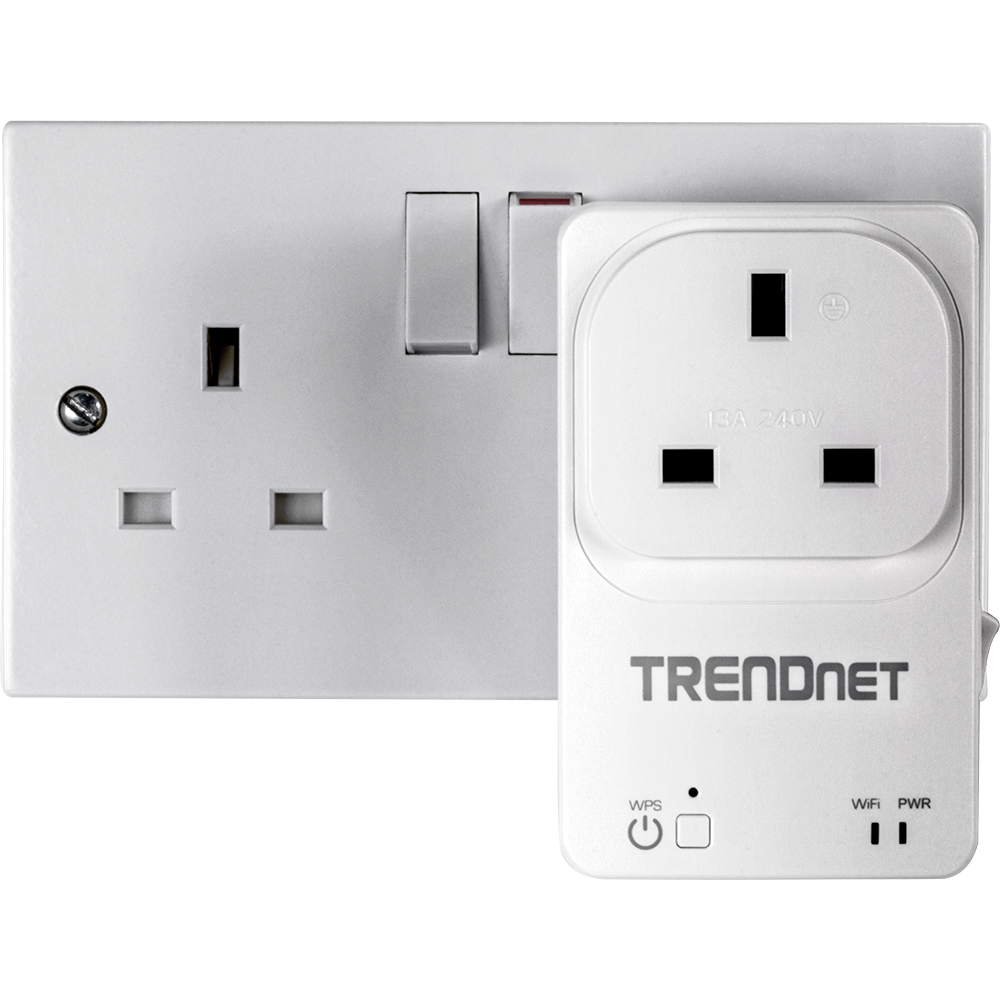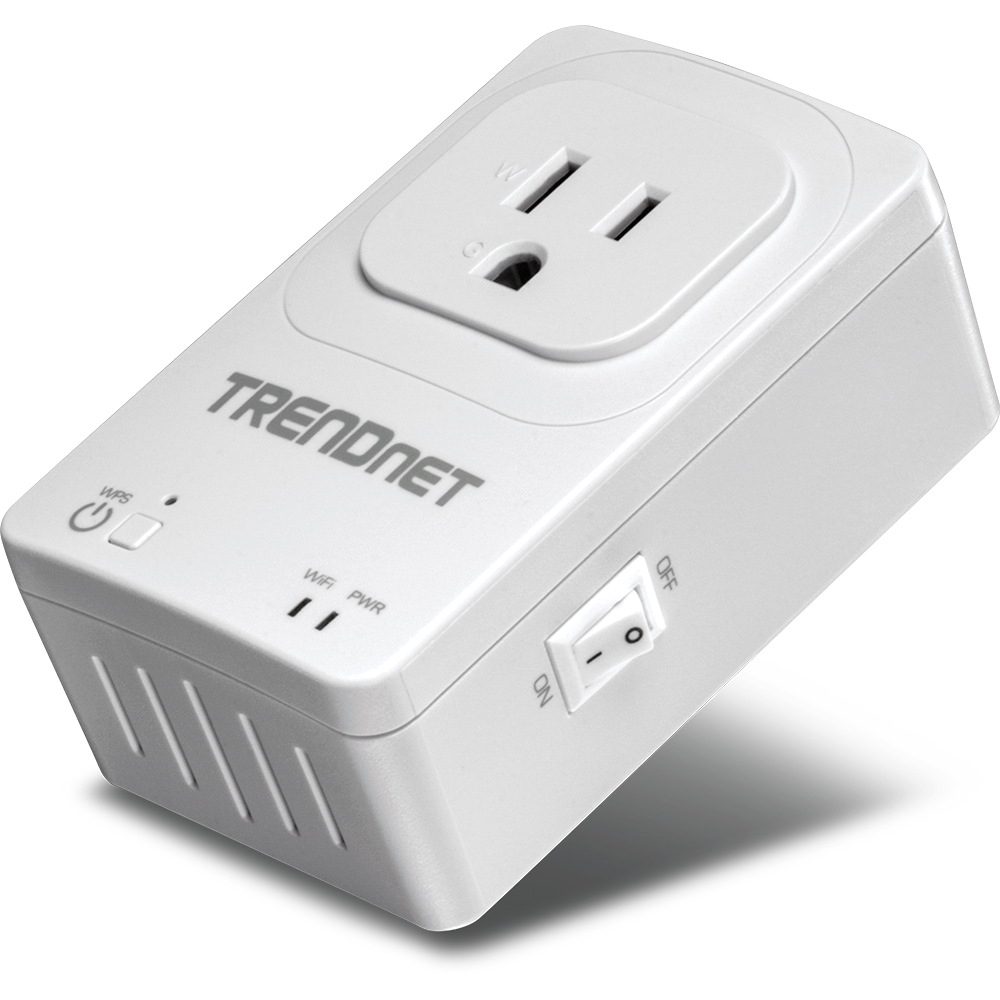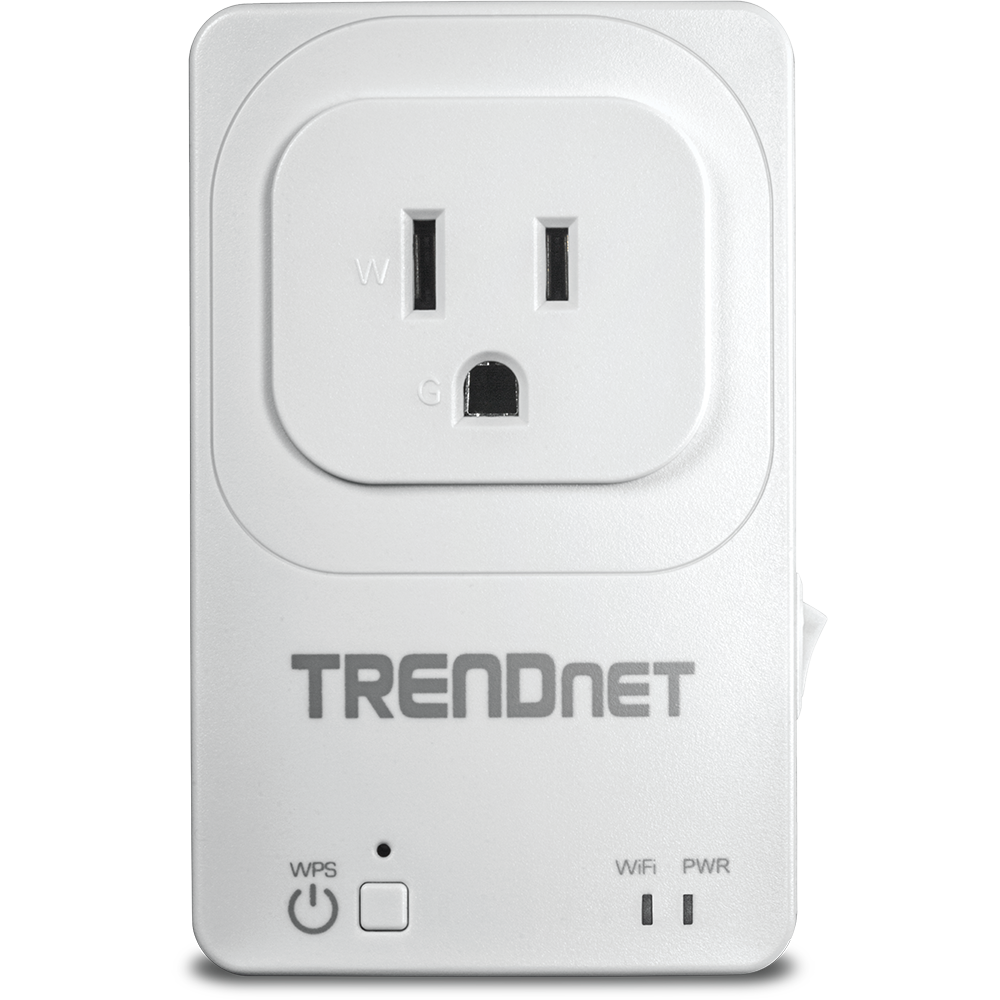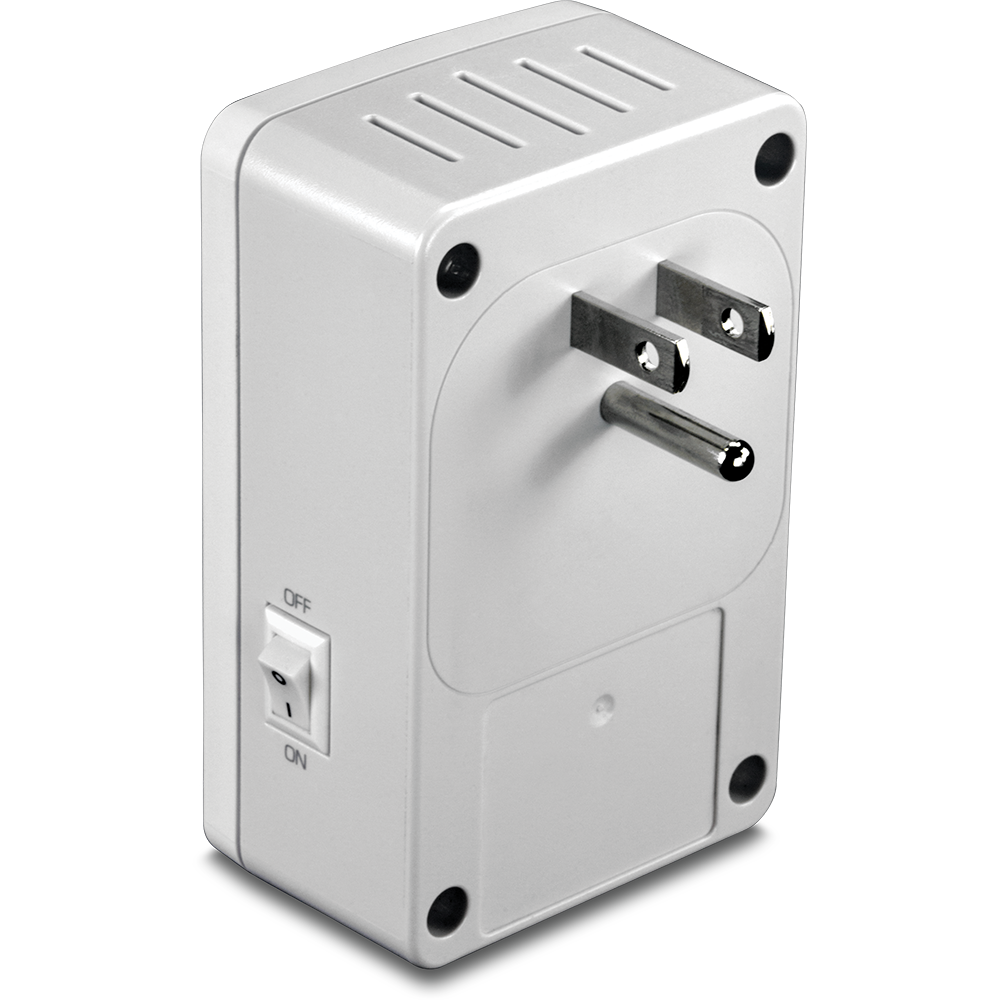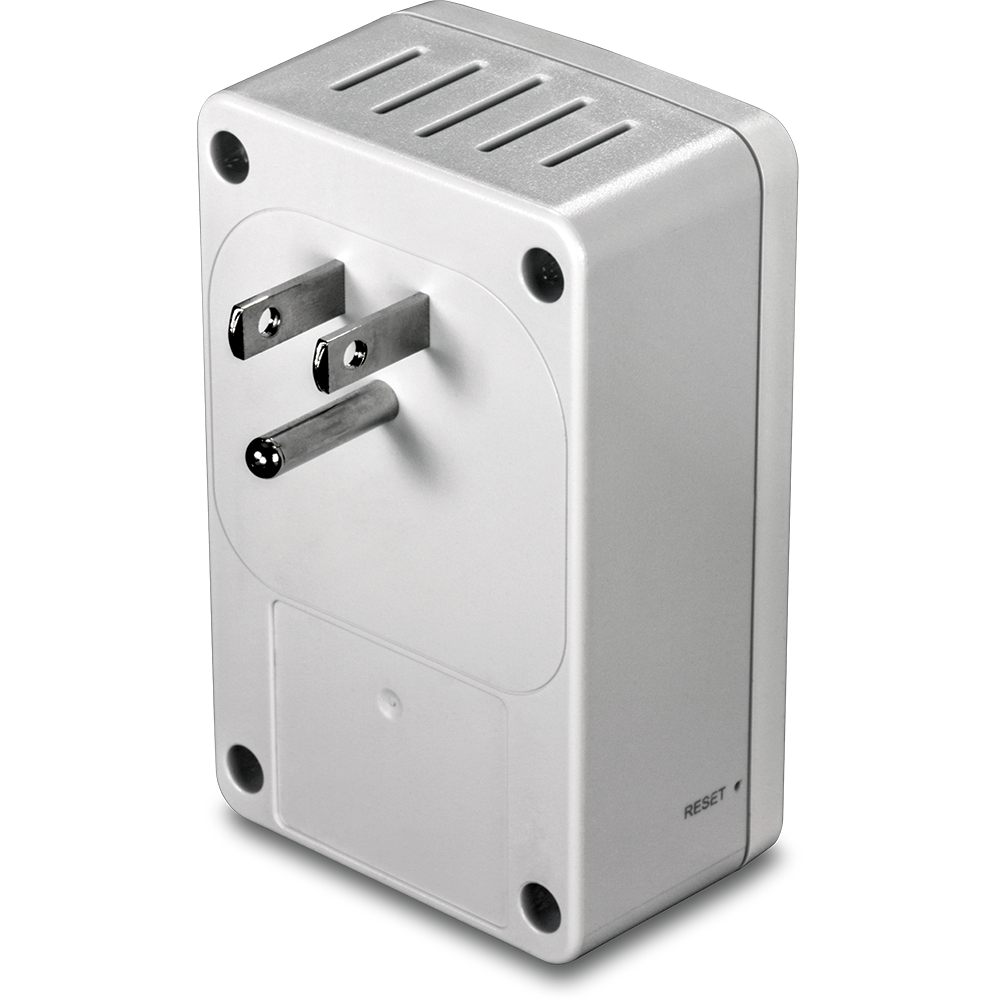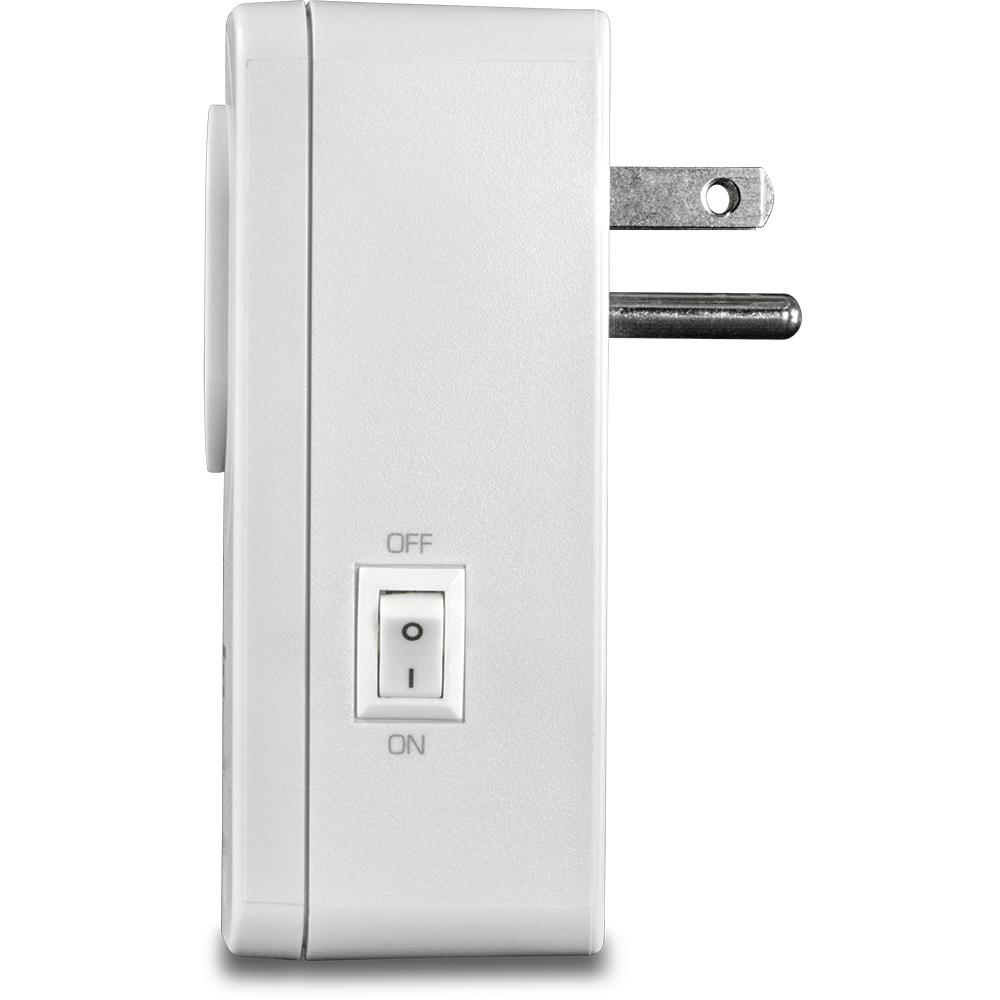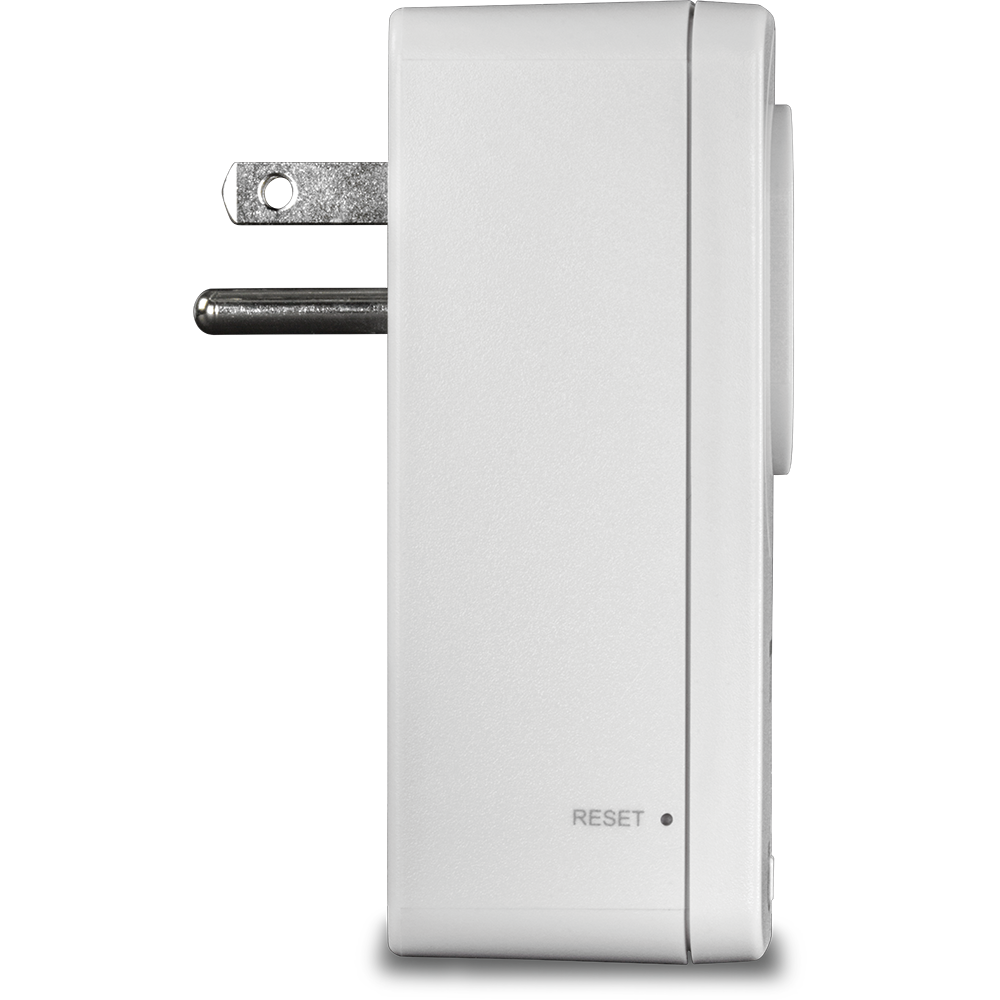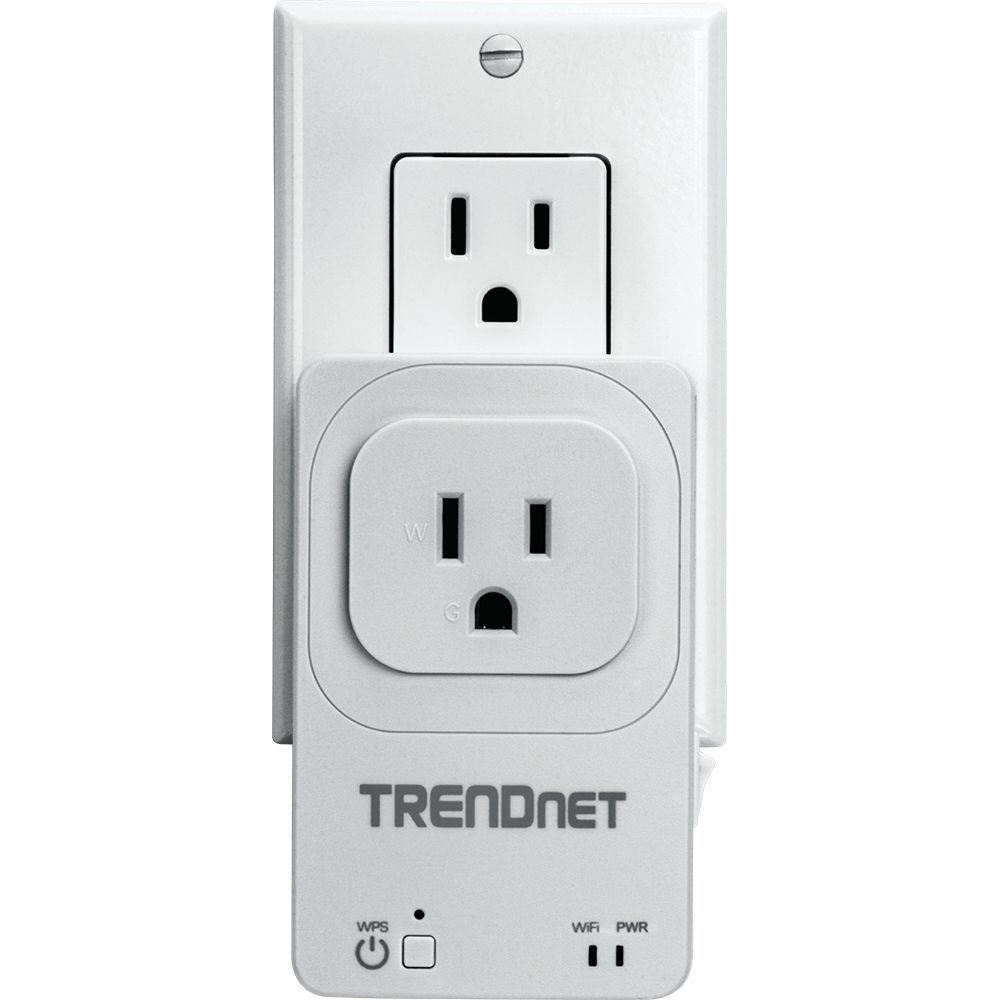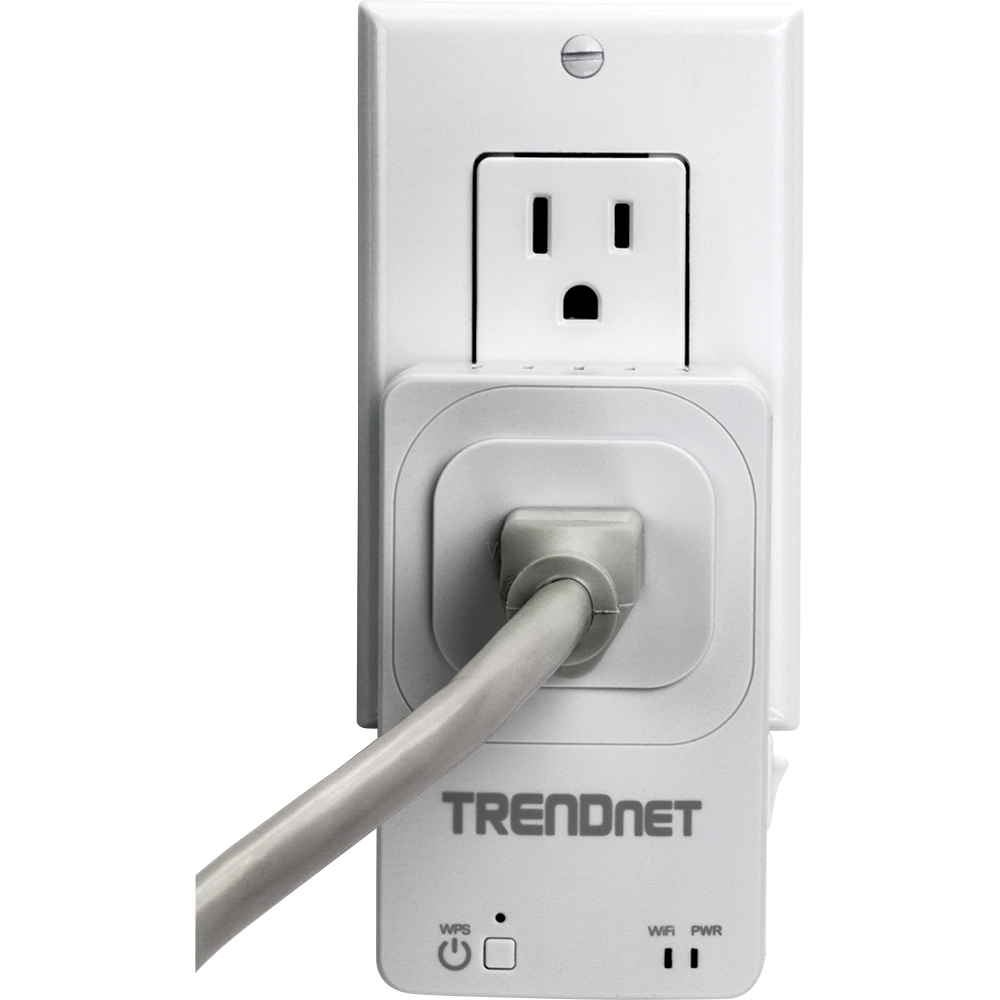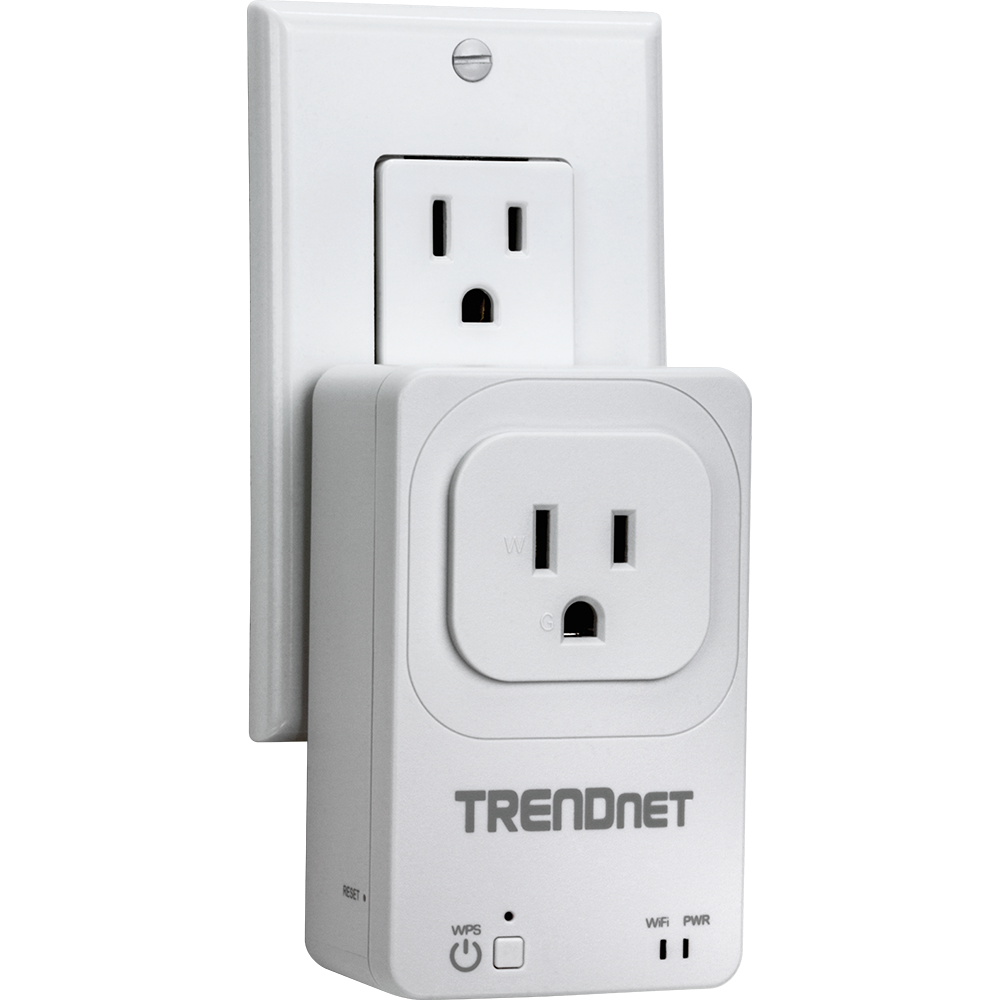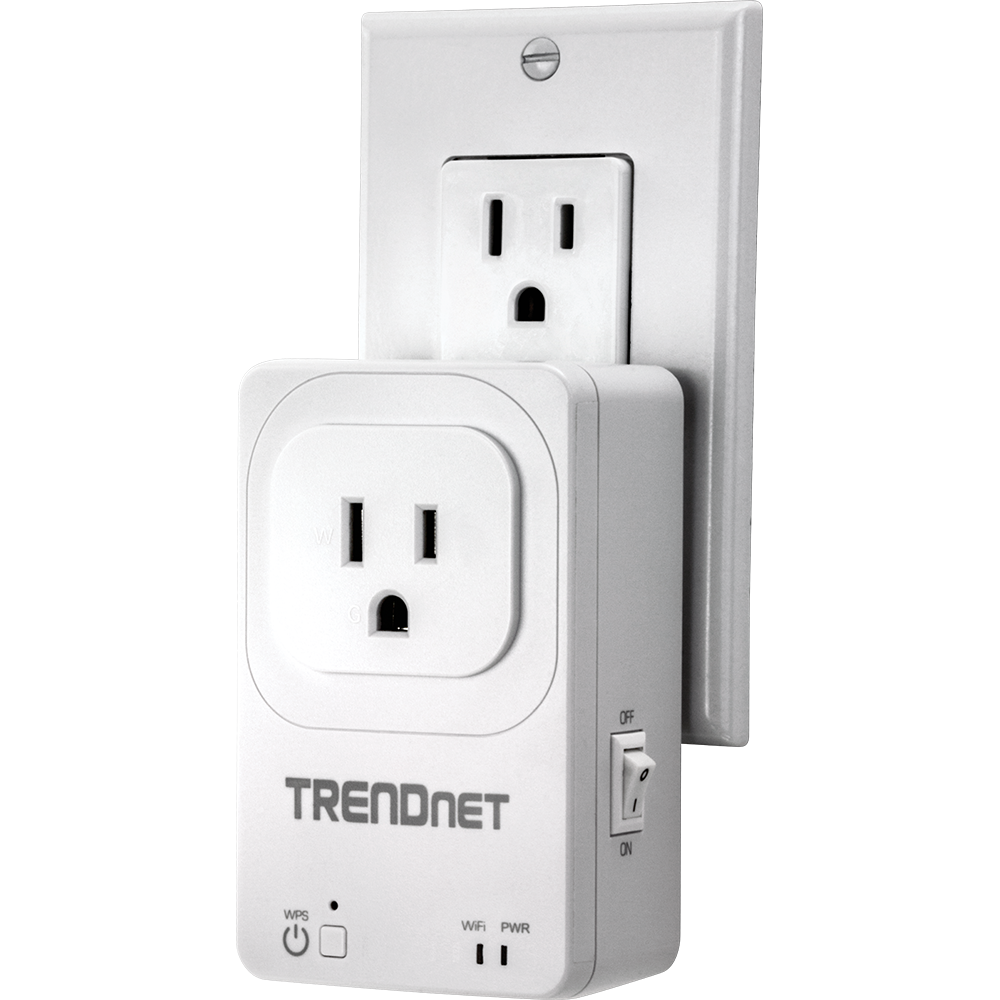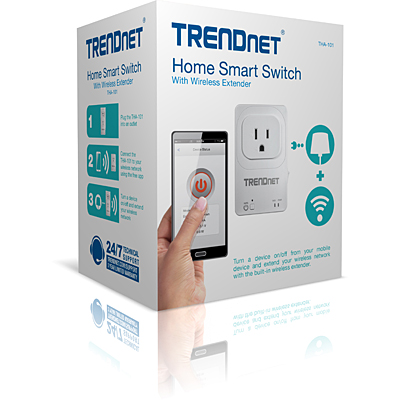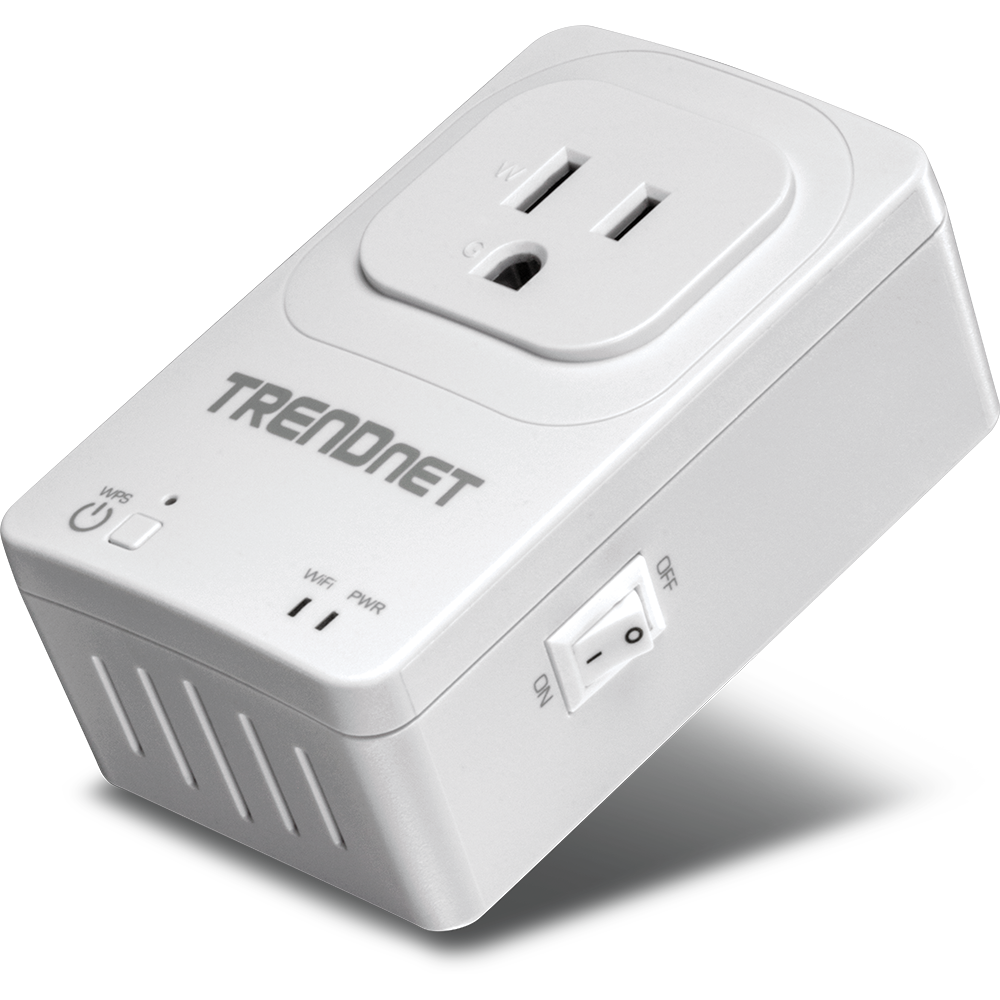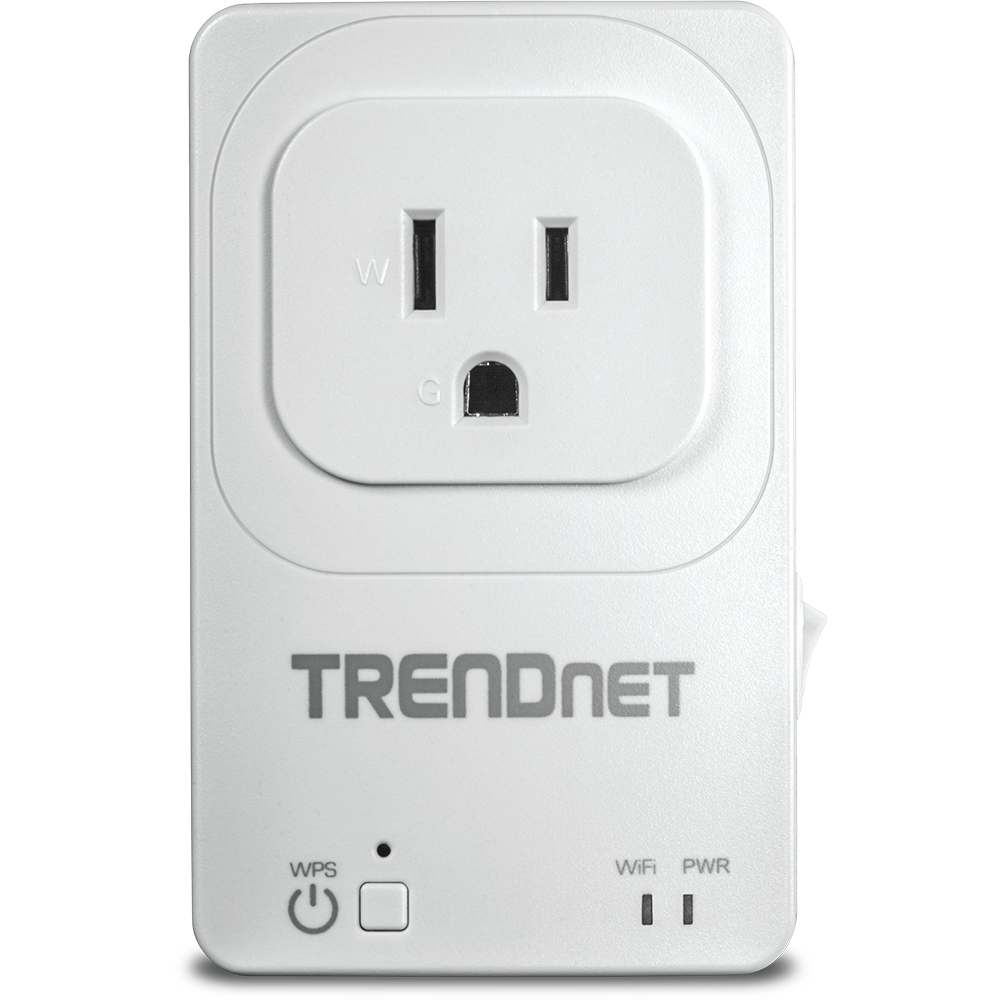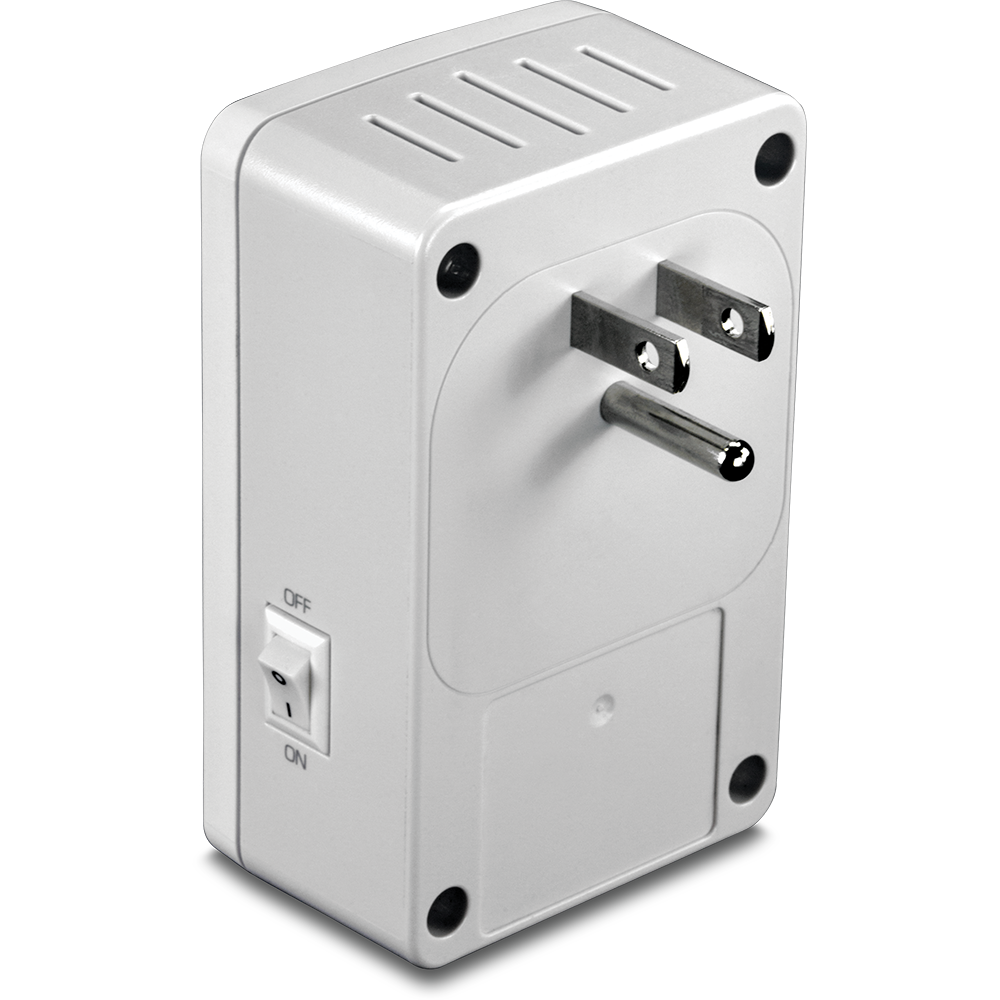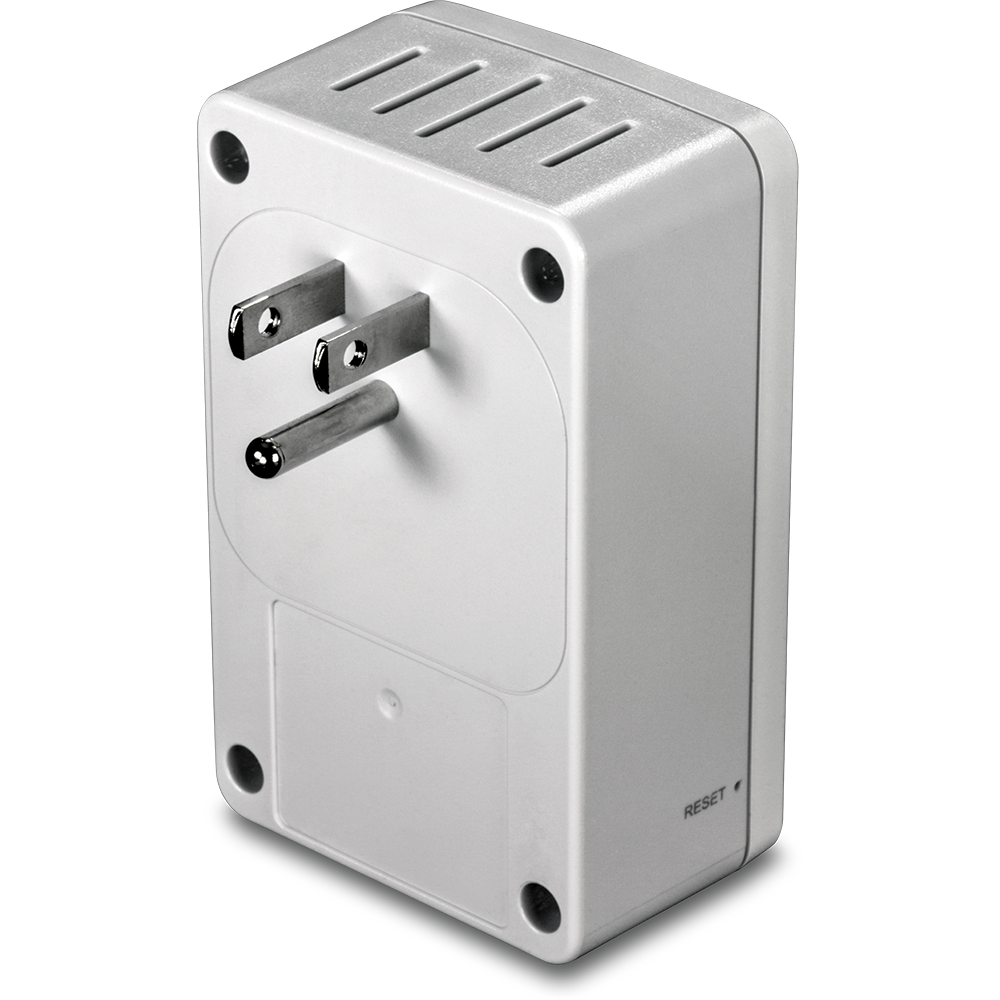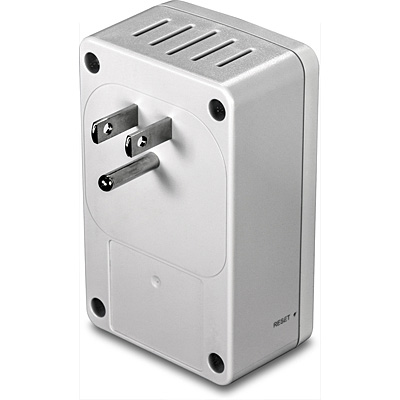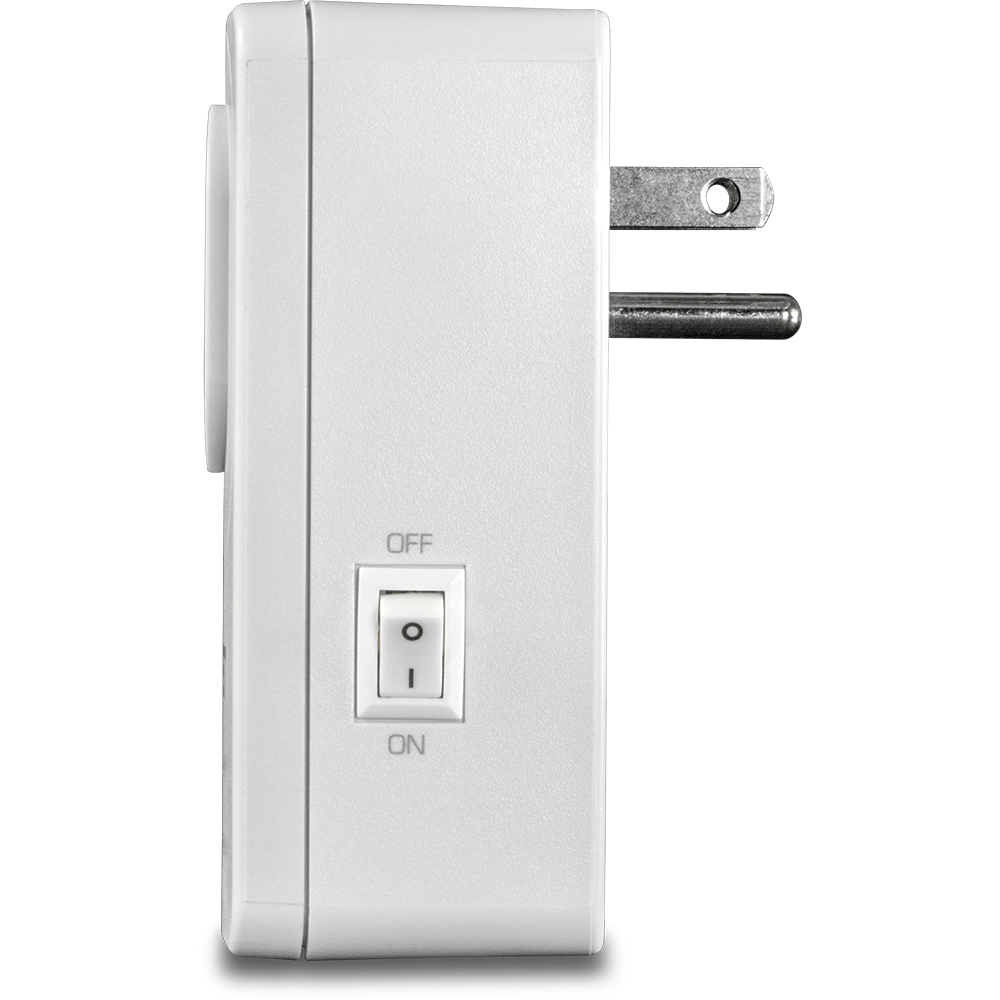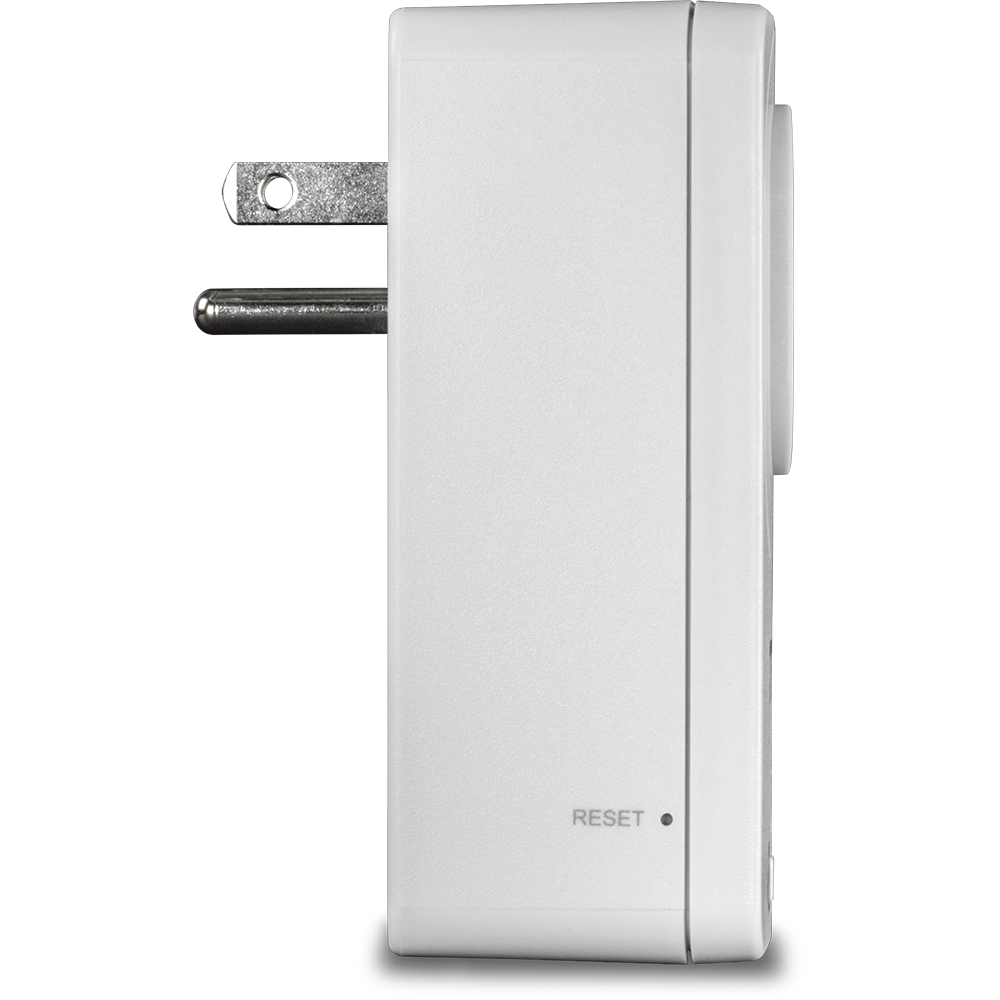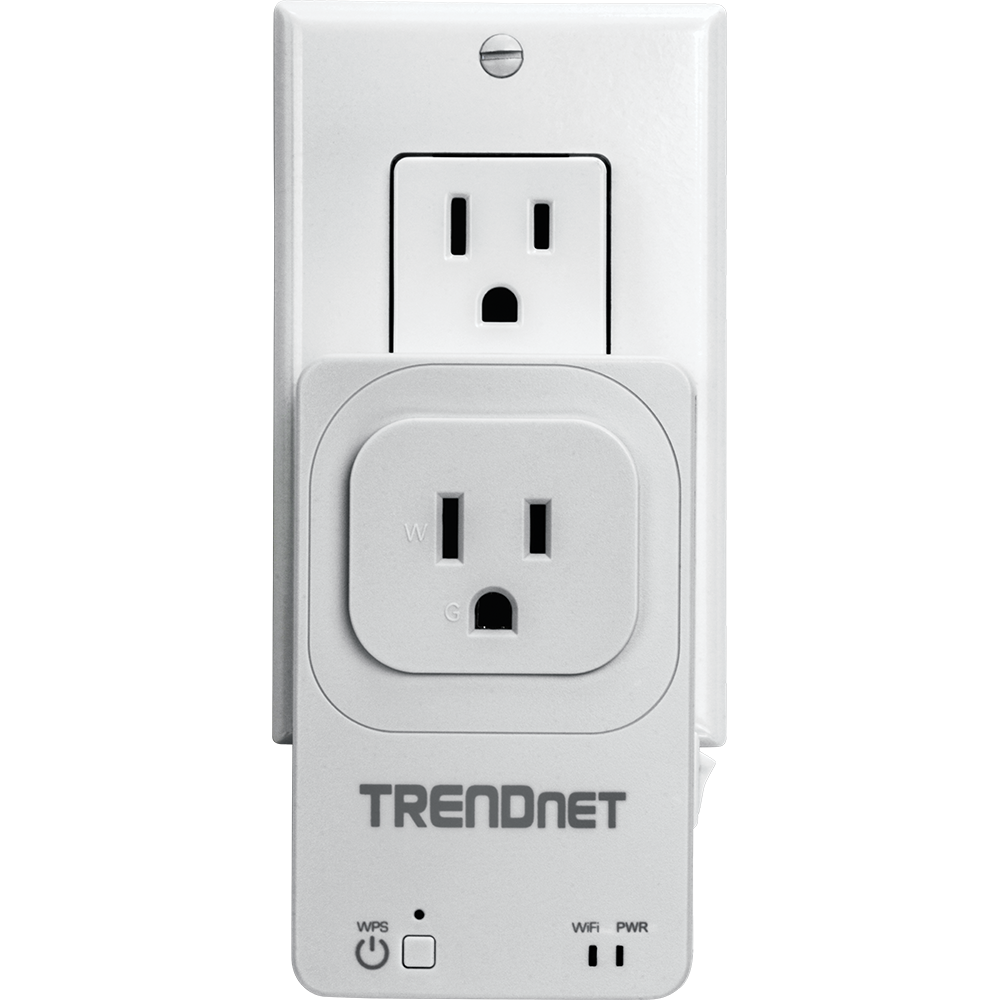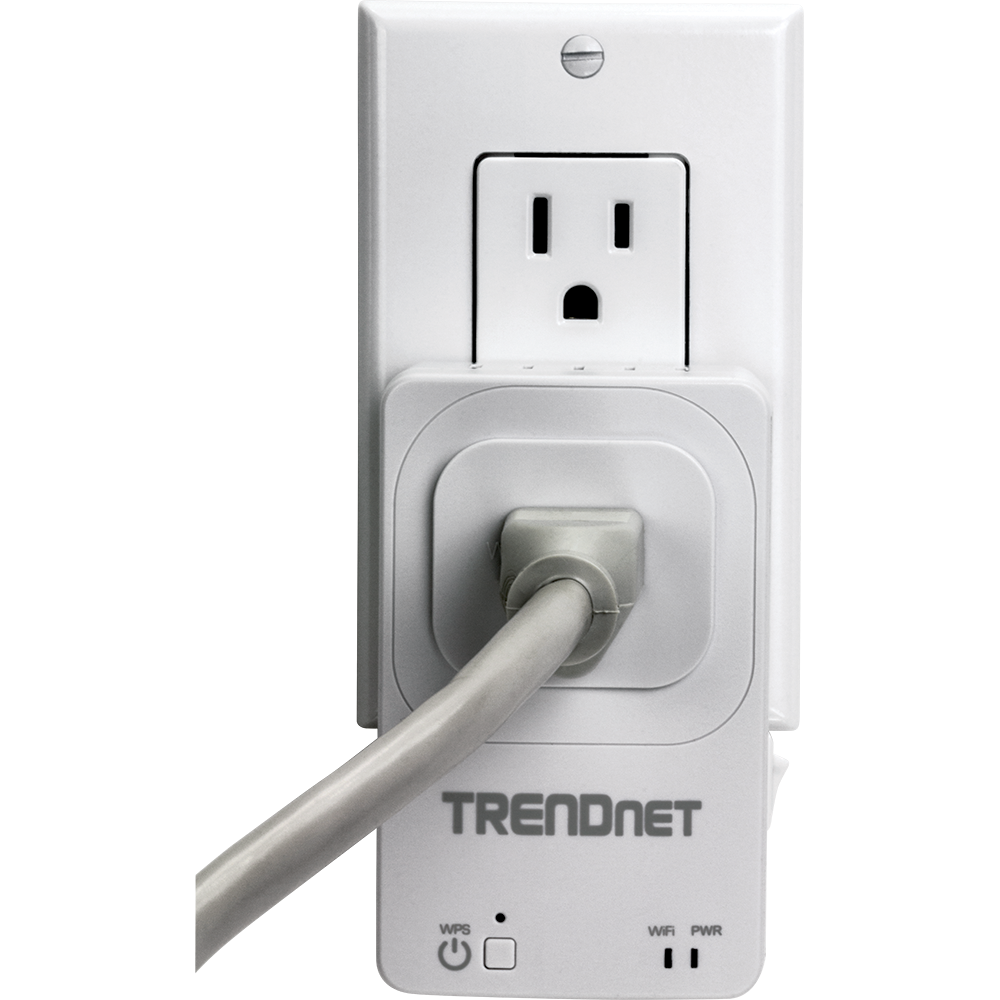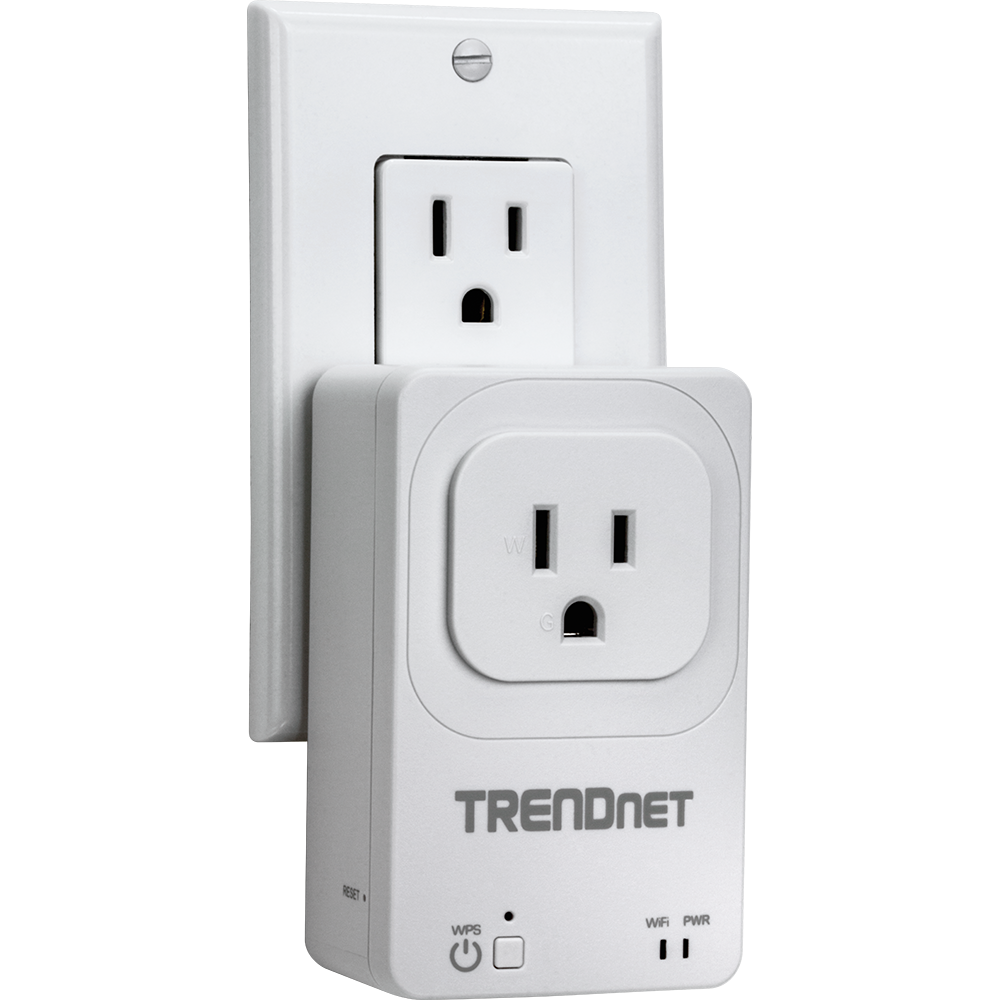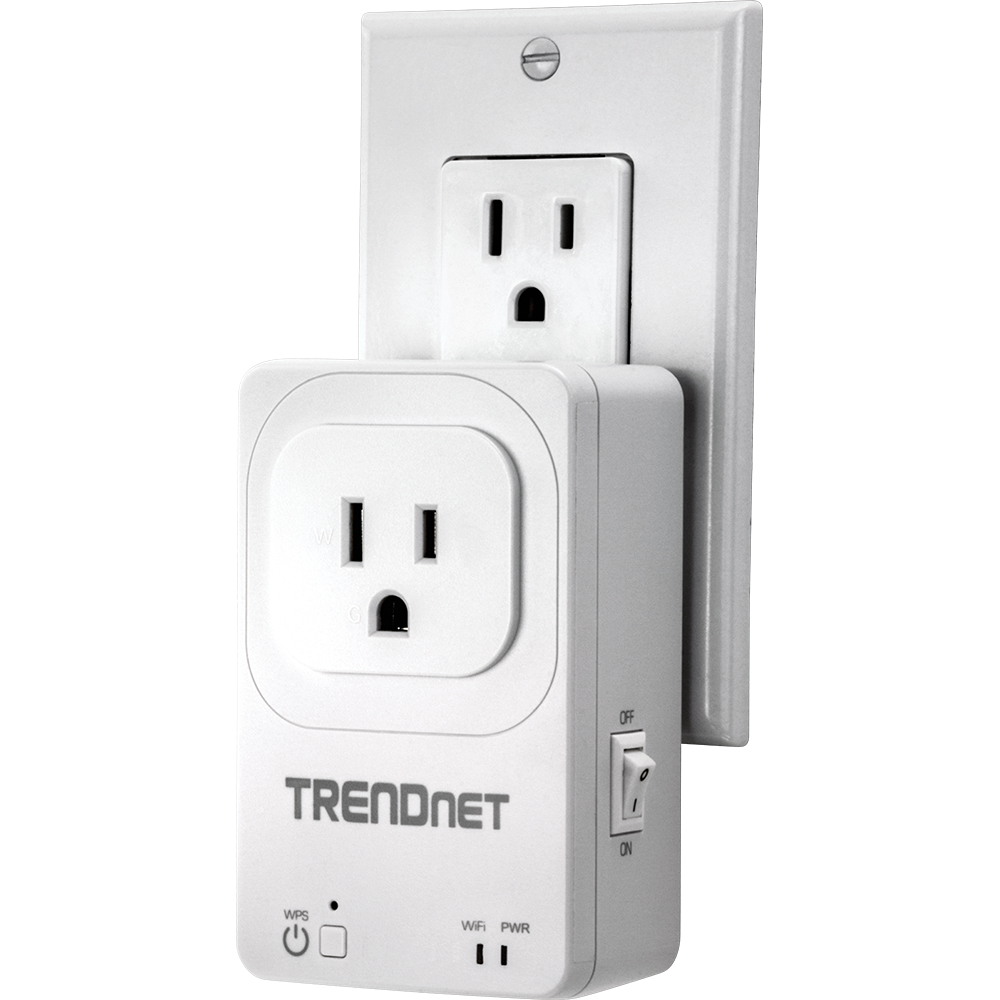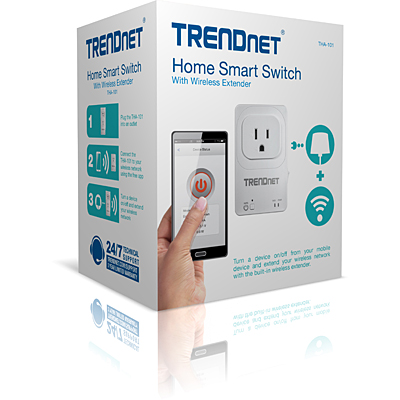 Home Smart Switch
(with Wireless Extender)
THA-101 (Version v1.0R)
Quick app-based setup
Turn a device on/off from any mobile internet connection
Powerful N300 wireless repeater extends your existing wireless network
Create a weekly on/off schedule
Free Apple® and Android™ app
Requires a home wireless network
DISCONTINUED PRODUCT
The THA-101 (Version v1.0R) has been discontinued. For a list of discontinued products,
click here
.
TRENDnet's Home Smart Switch with Wireless Extender, model THA-101, is a combination smart electrical outlet and powerful N300 wireless extender. Use the free Apple® or Android™ mobile app from any internet connection to turn on and off a light, fan, electronic device, or appliance. Create a daily schedule to turn on/off the outlet to match your needs or to give the illusion that you're home. Place the THA-101 in an area of your home with low wireless coverage – the powerful built-in N300 wireless extender connects to your existing wireless router and broadcasts a strong wireless network.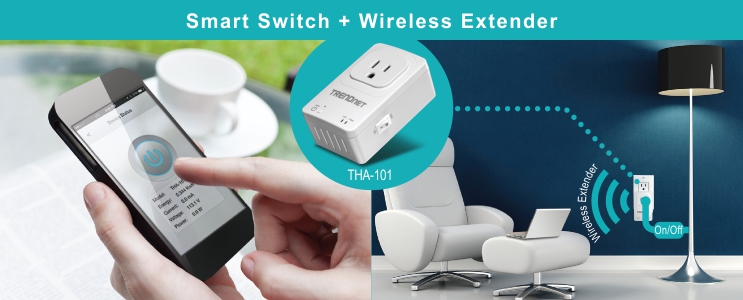 Power Controller

Quick App-Based Setup
Complete the intuitive app-based setup in minutes

Remote Power Control
Turn a light, fan, electronic device, or appliance on/off from any mobile internet connection

On/Off Schedule
Create a weekly on/off schedule for a light, fan, or another device to match your needs or to give the illusion that you're home

No Clutter
The compact form factor stays off the ground by plugging directly into an outlet

Free App
TRENDnet's free Apple®and Android™app controls multiple THA-101 units from any internet connection

Power Consumption
See how much power your device is consuming with real-time electrical consumption information listed within the app

Over Current Protection
Trips relay when current exceeds 16 Amps
Power Controller

Wireless Extender
Extends the range of your existing Wireless network

N300 Wireless
Proven 300 Mbps Wireless N

Wireless Coverage
Extended wireless coverage with MIMO antenna technology

One Touch Connection
Securely connect to the router at the touch of the Wi-Fi Protected Setup (WPS) button

LED Indicators
LED indicators convey device status

Compatibility
Works with Wireless N and G routers
Smart Home App

Quick in-app THA-101 installation
Power on/off the electrical outlet from any internet connection
Create weekly on/off electrical outlet schedule
View real time power consumption: Energy (KWh), current (A), voltage (V), power (W)
Manage multiple THA-101 units from the app

Hardware Standards

IEEE 802.11b
IEEE 802.11g
IEEE 802.11n (up to 300 Mbps)

Device Interfaces

Electrical outlet
WPS button
Power switch
LED indicators
Reset button

Special Features

Overcurrent protection
Requires existing wireless network in order to function

Encryption

Wireless encryption: WEP, WPA/WPA2-PSK

Media Access Protocol
Antenna Gain
Frequency
Wireless Channels
Modulation

802.11b: CCK (11 Mbps & 5.5 Mbps), DQPSK (2 Mbps), DBPSK (1 Mbps)
802.11g: OFDM with BPSK, QPSK and 16/64-QAM
802.11n: BPSK, QPSK, 16-QAM, 64-QAM with OFDM

Wireless Output Power (EIRP)/Receiving Sensitivity

802.11b: 17 dBm (typical)/-84 dBm (typical) @ 11 Mbps
802.11g: 14 dBm (typical)/-73 dBm (typical) @ 54 Mbps
802.11n: 14 dBm (typical)/-70 dBm (typical) @ 300 Mbps

Power

100 - 240 V AC, 50 /60 Hz
Consumption: 6 Watts max.

Power Capacity

US: 1800 Watts / 15 Amps
EU/UK: 3120 Watts / 13 Amps

Operating Temperature
Operating Humidity
Certifications
Dimensions

93 x 58 x 37 mm (3.7 x 2.3 x 1.46 in.)

Weight

US: 138 g (4.9 oz.)
EU: 156 g (5.5 oz.)
UK: 160g (5.6 oz.)

Warranty
PACKAGE CONTENTS
THA-101
Multi-Language Quick Installation Guide
CD-ROM (User's Guide)
All references to speed are for comparison purposes only. Product specifications, size, and shape are subject to change without notice, and actual product appearance may differ from that depicted herein.