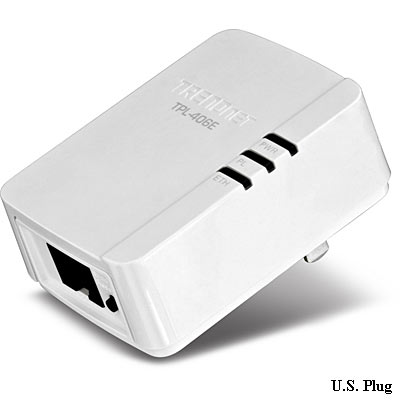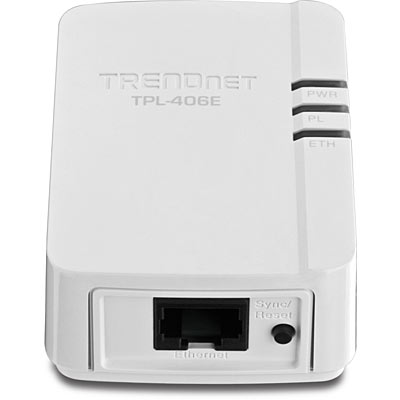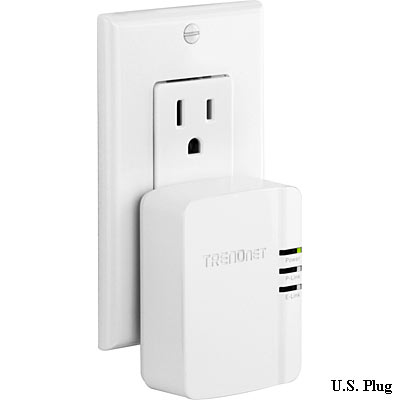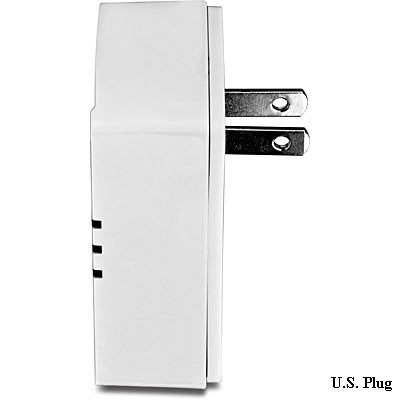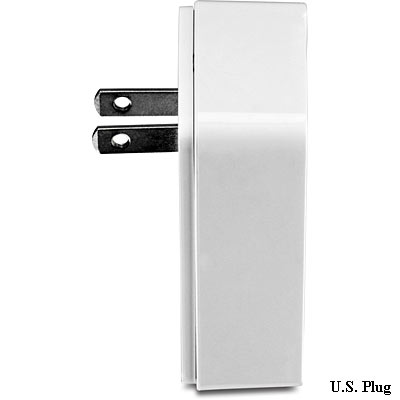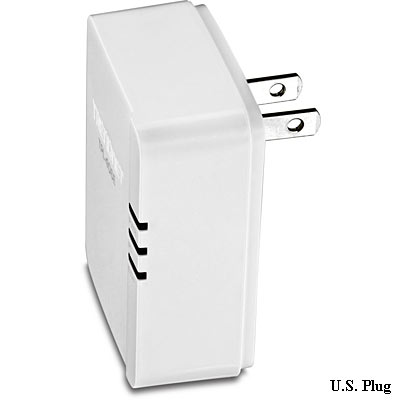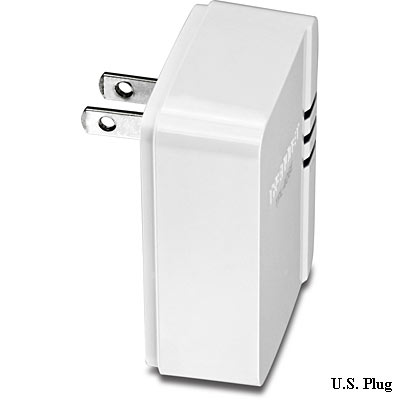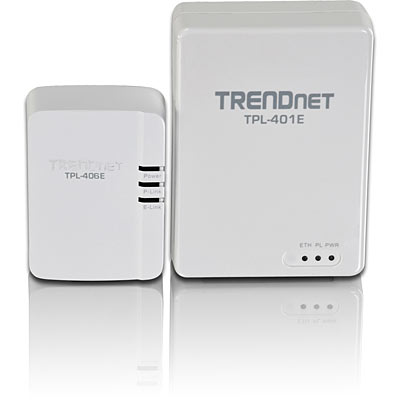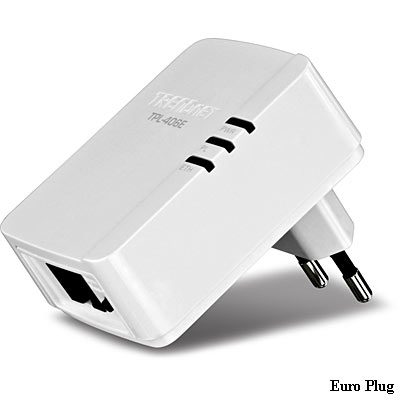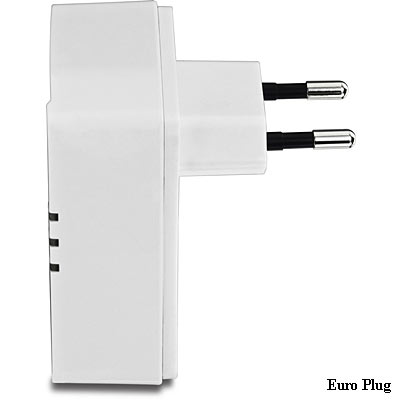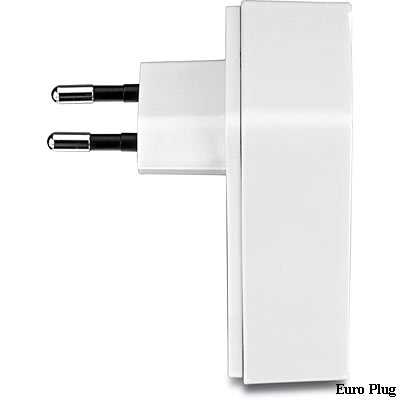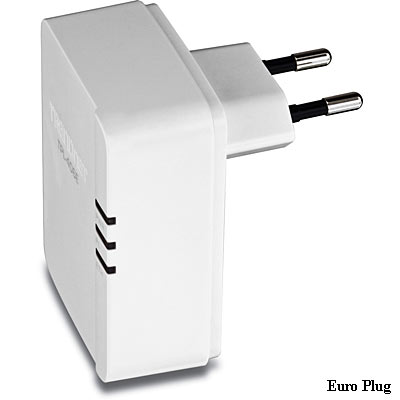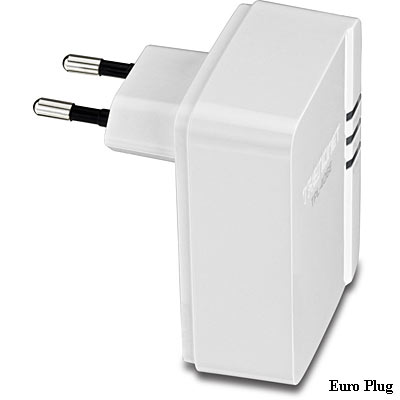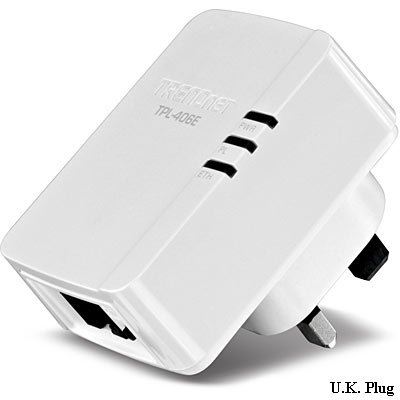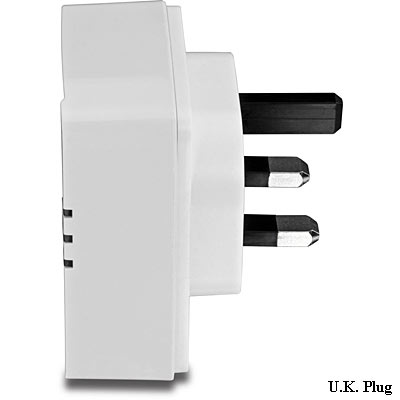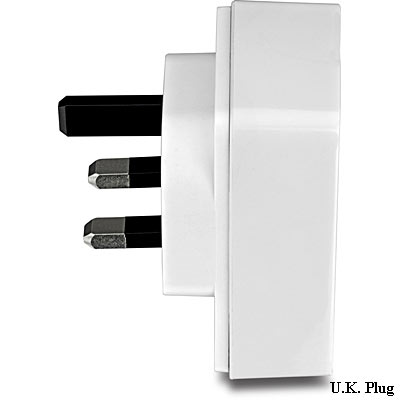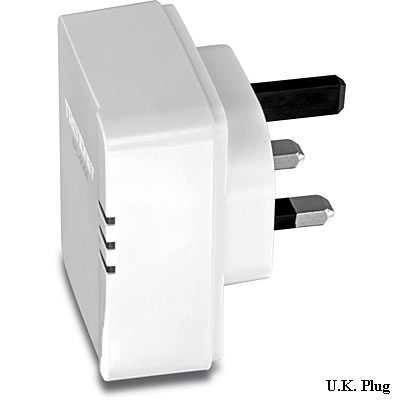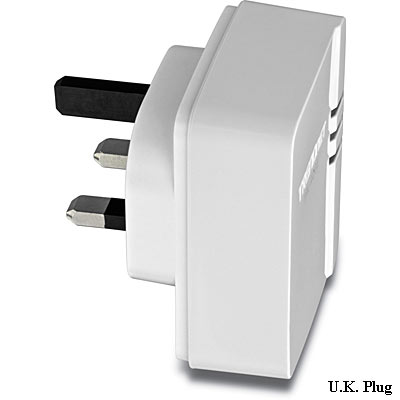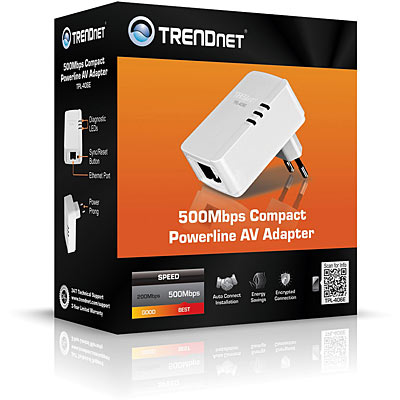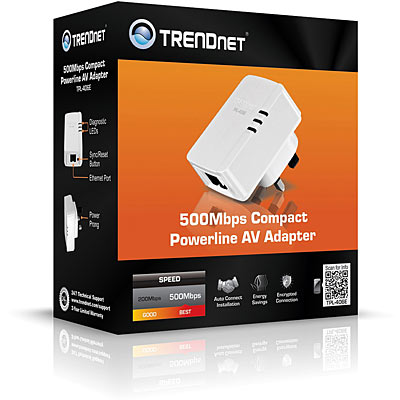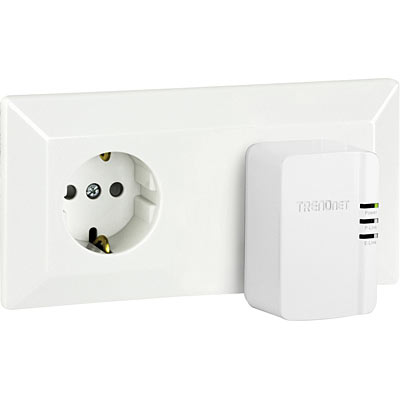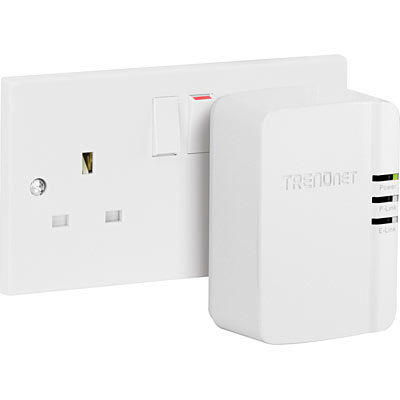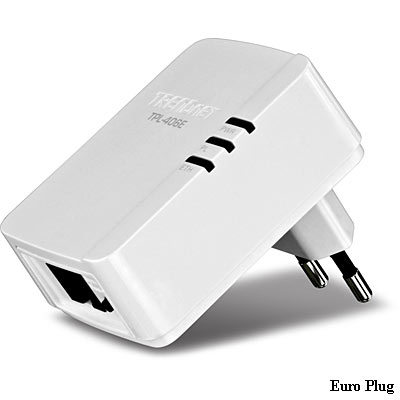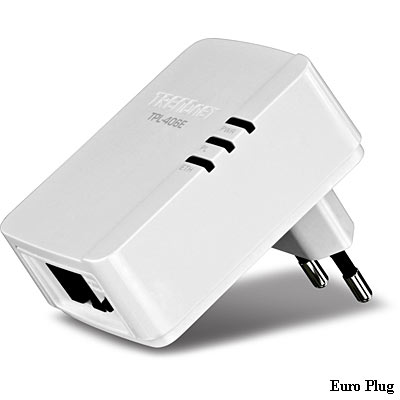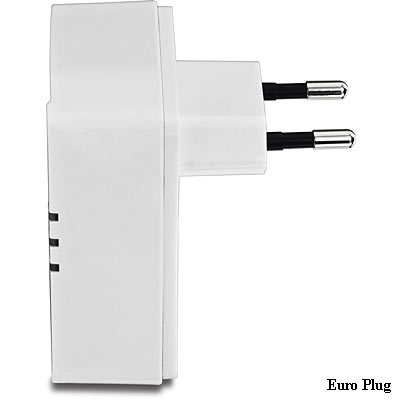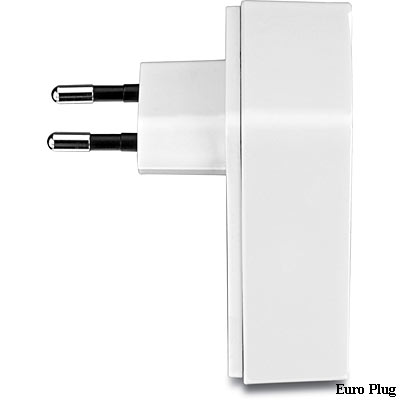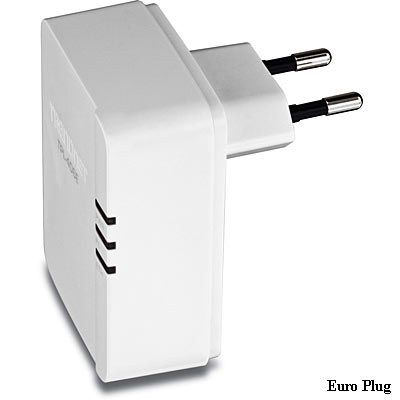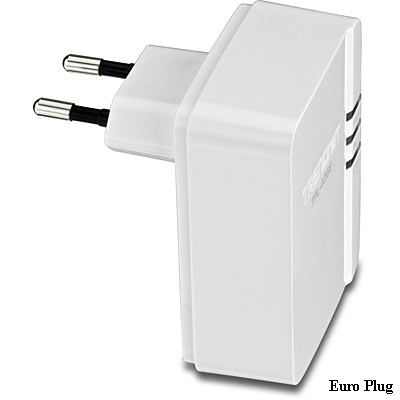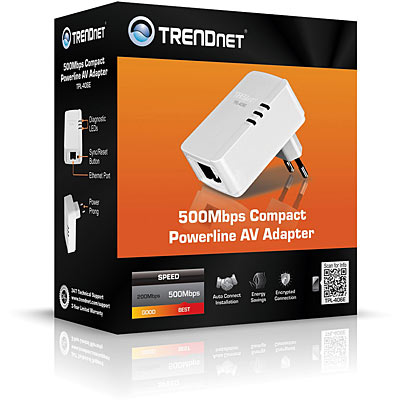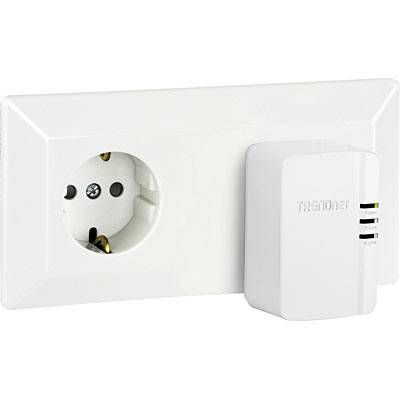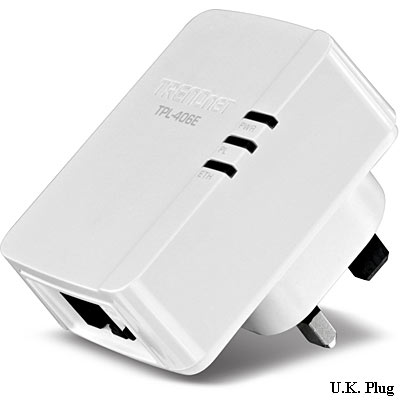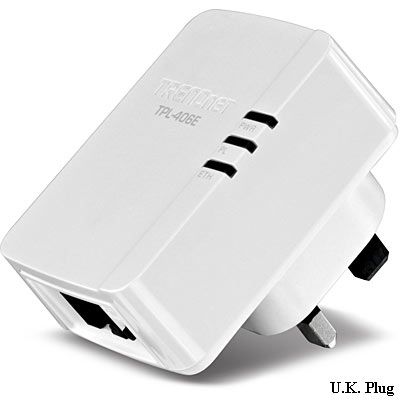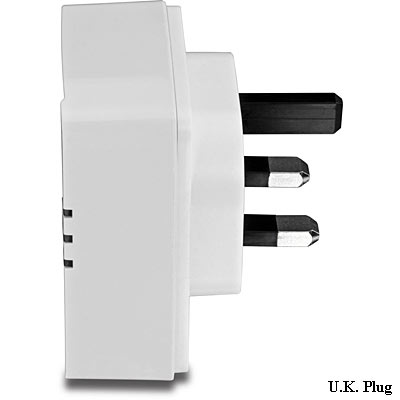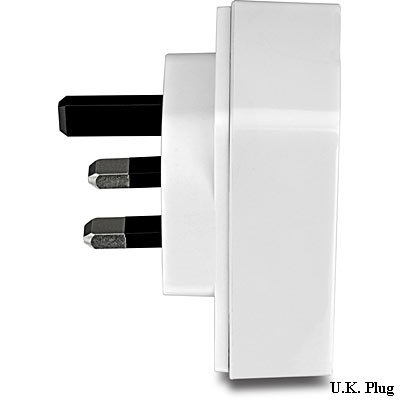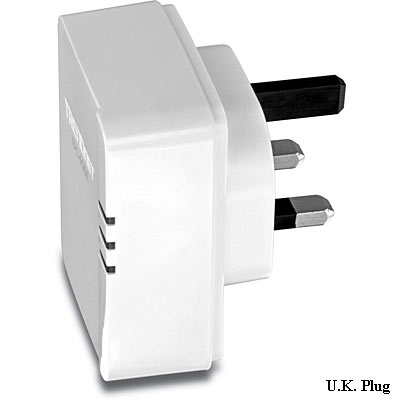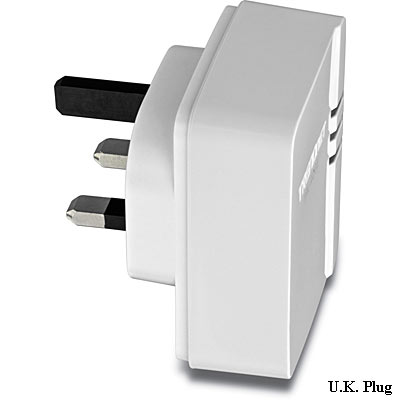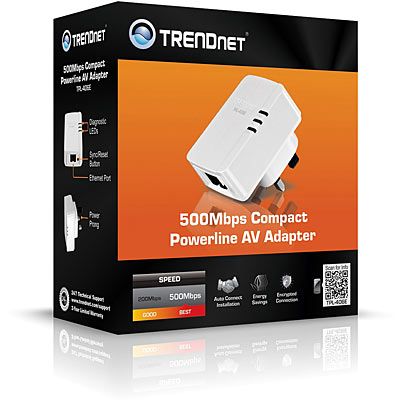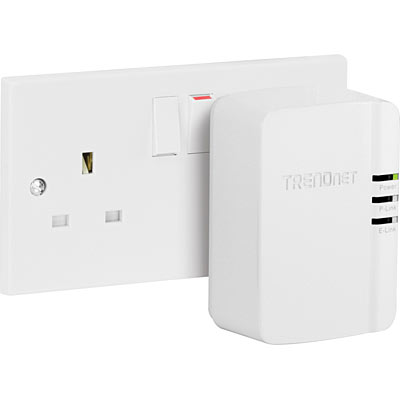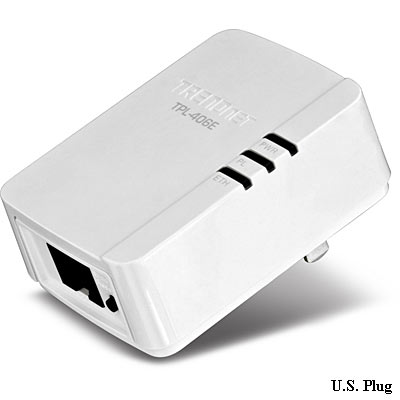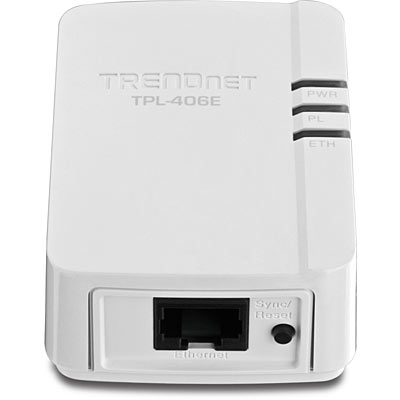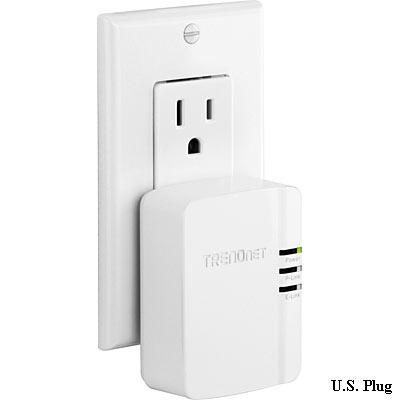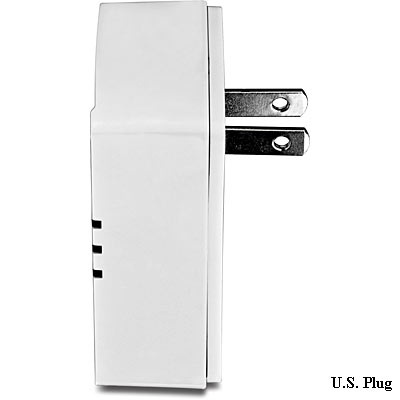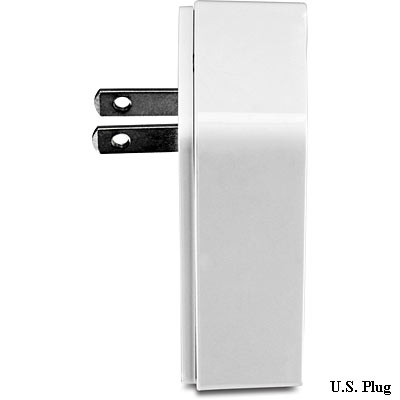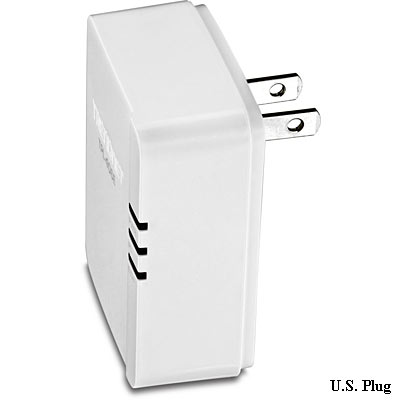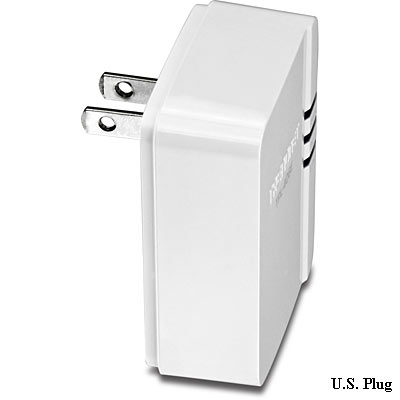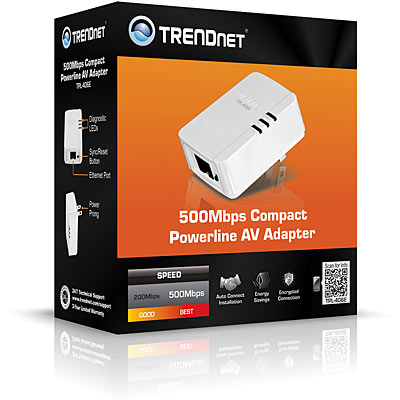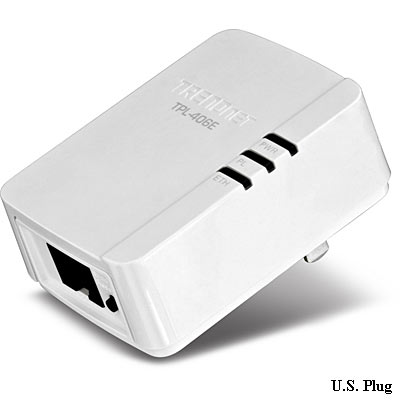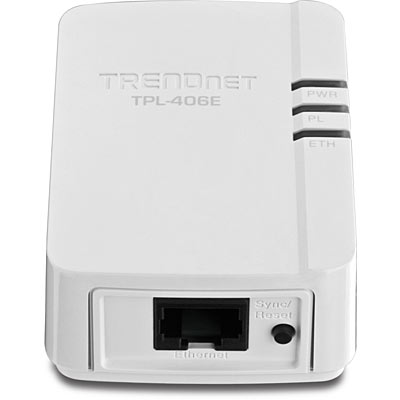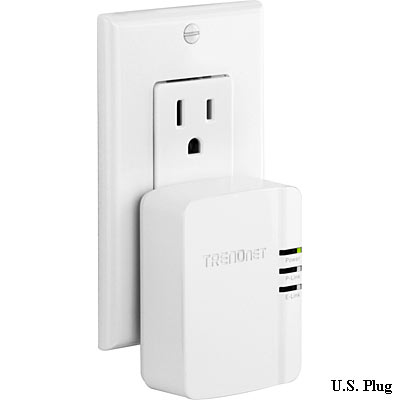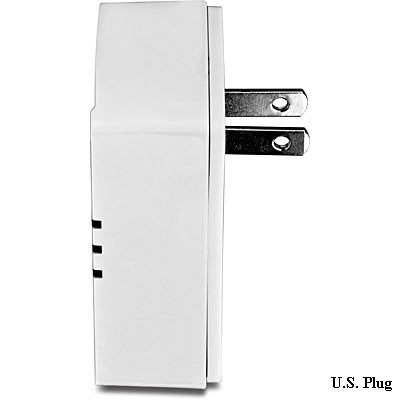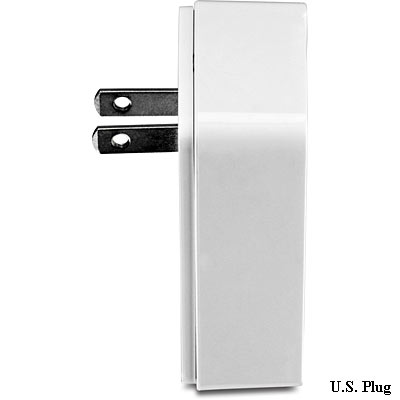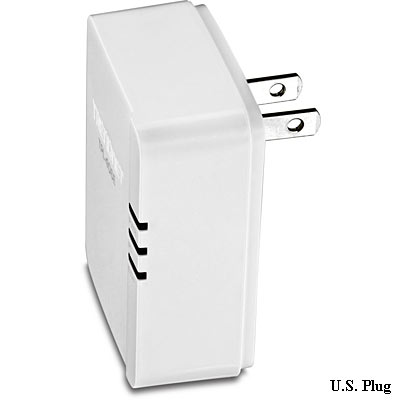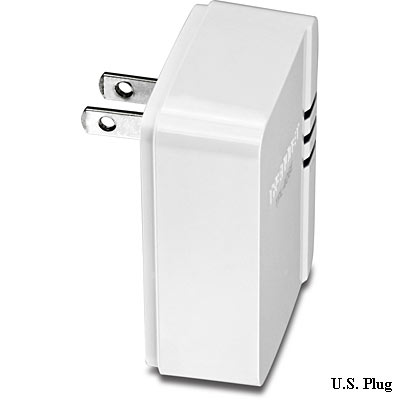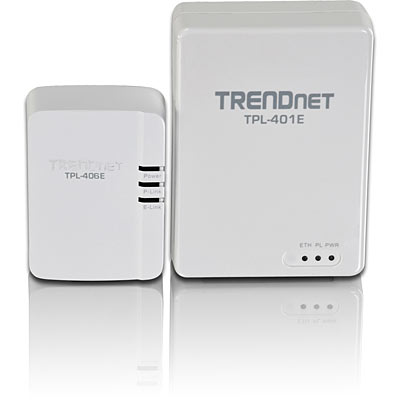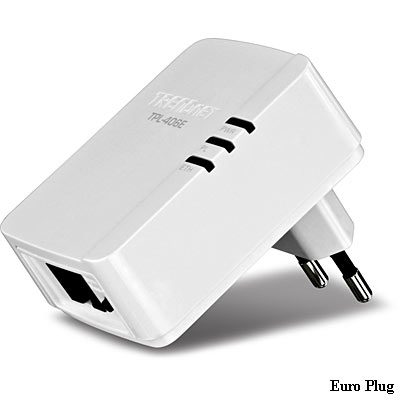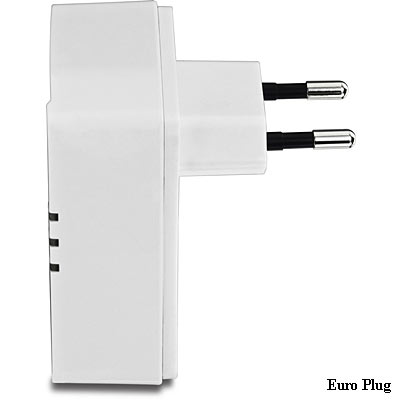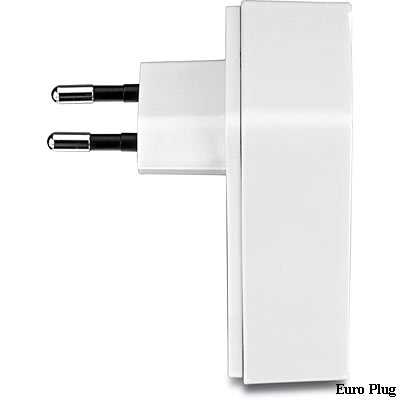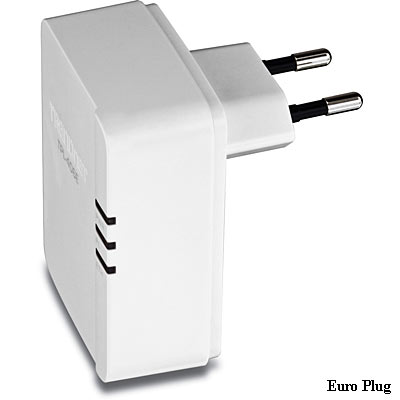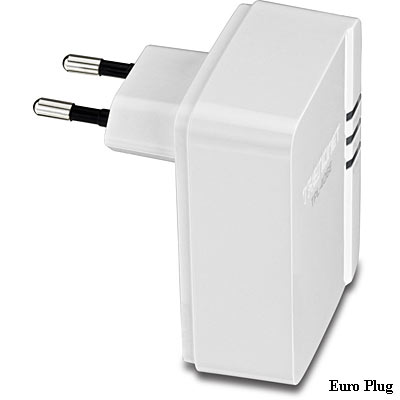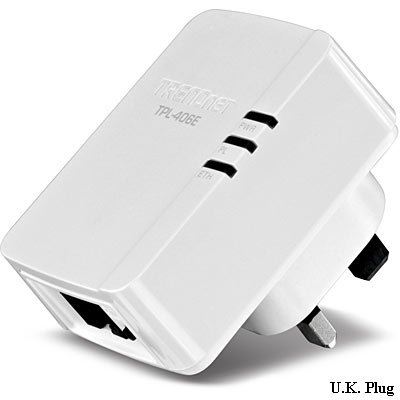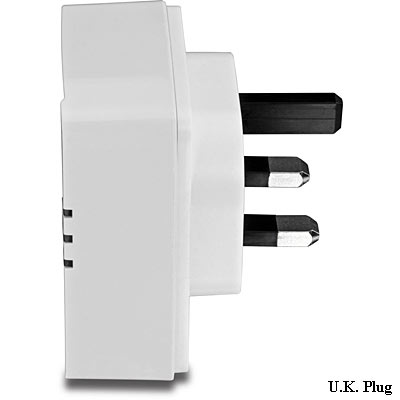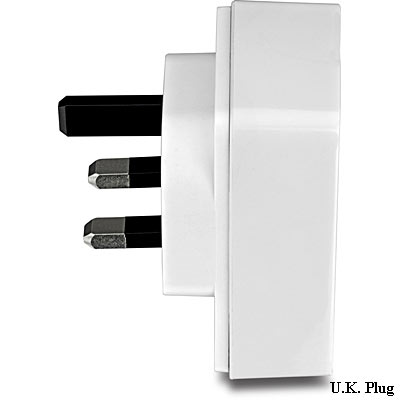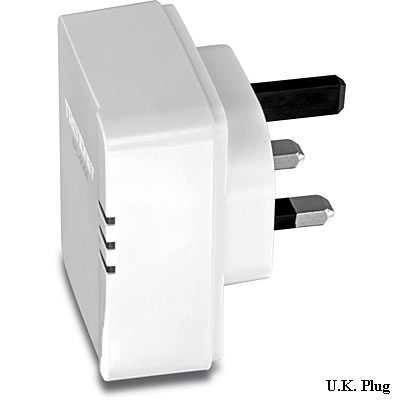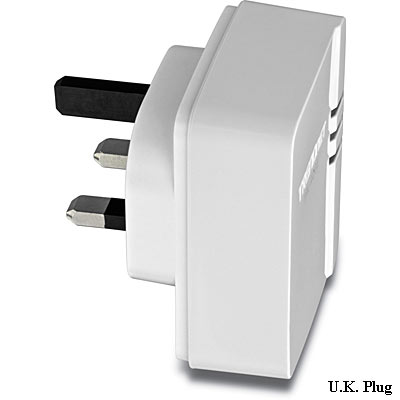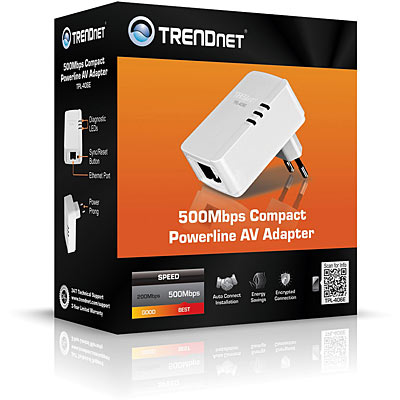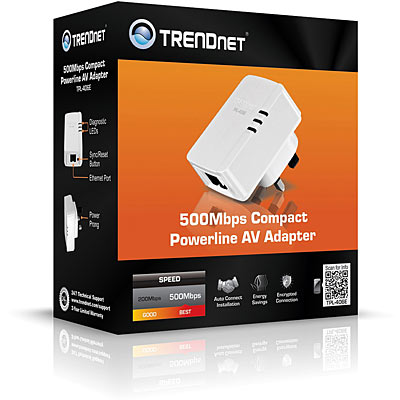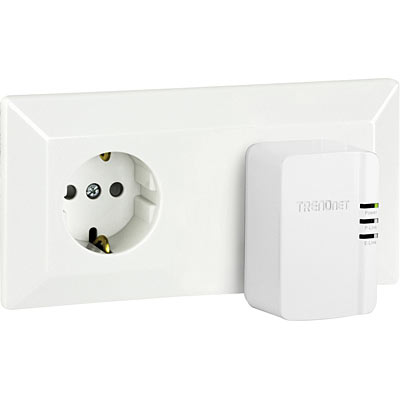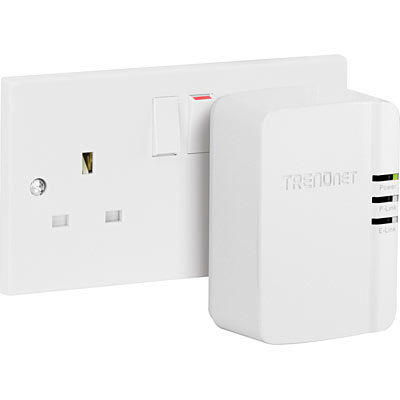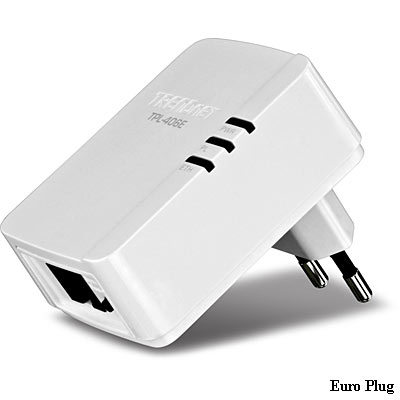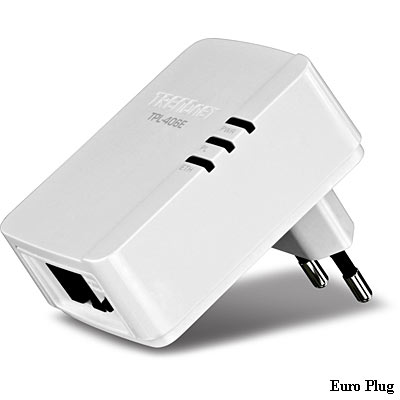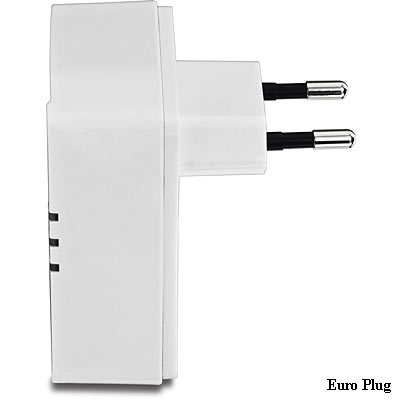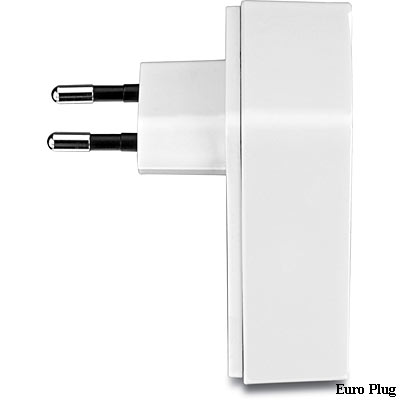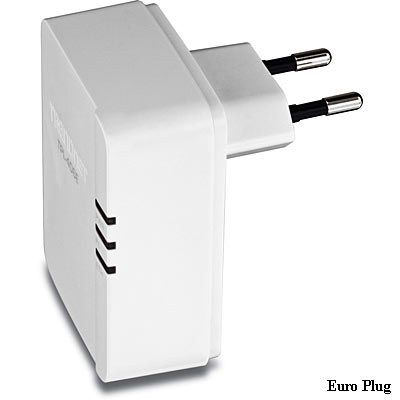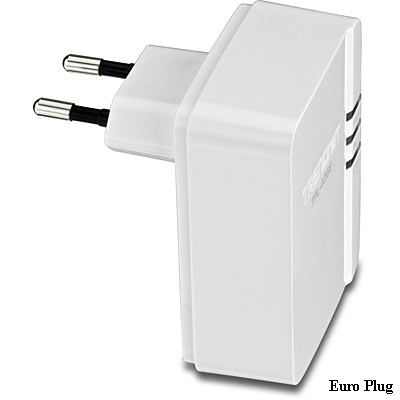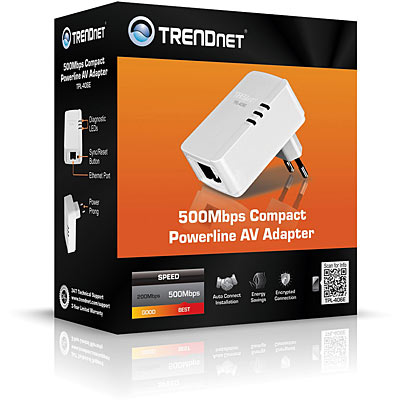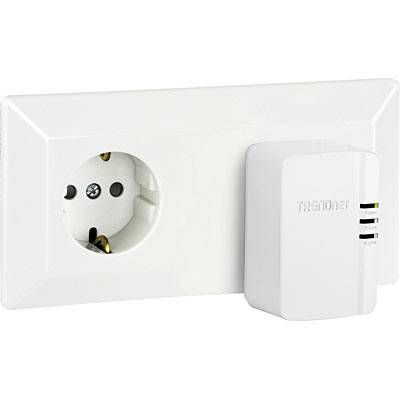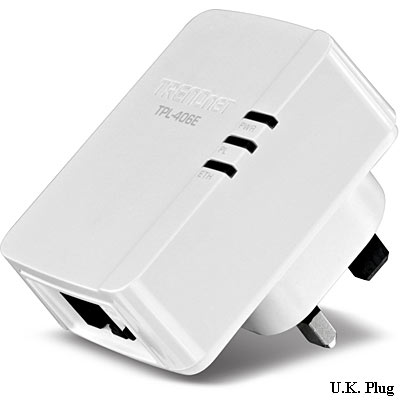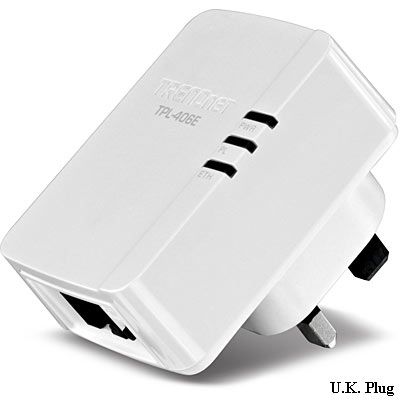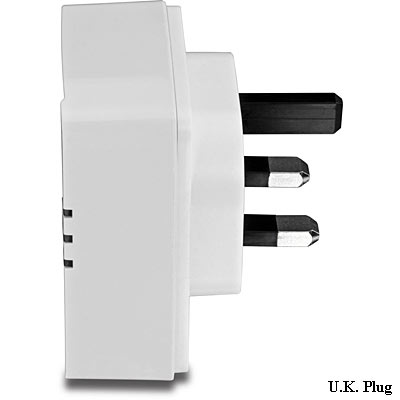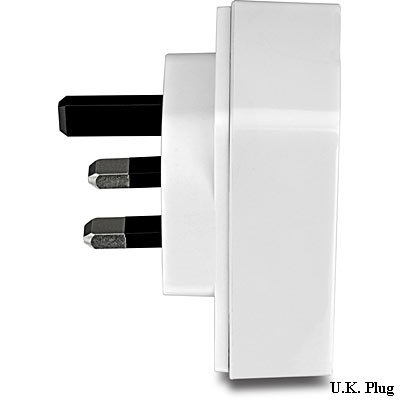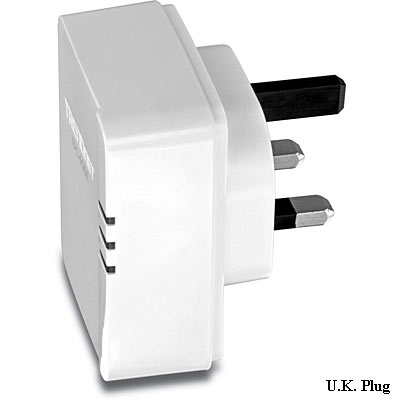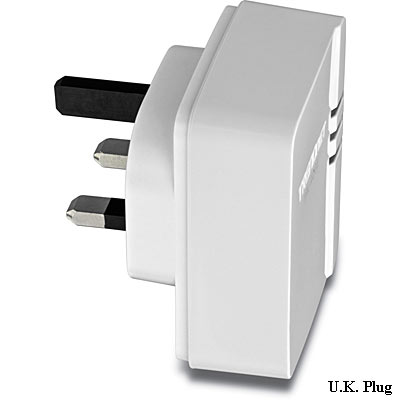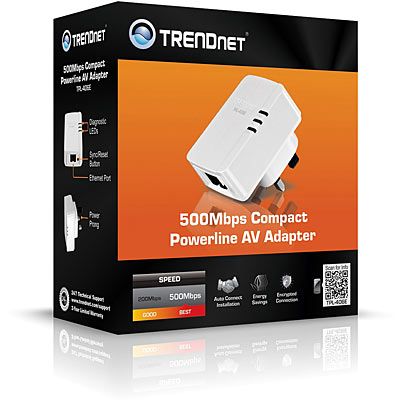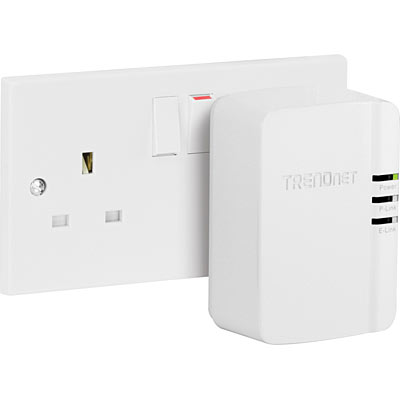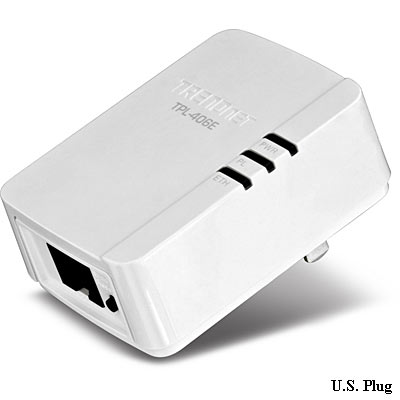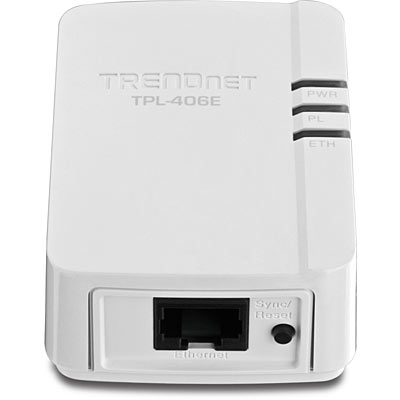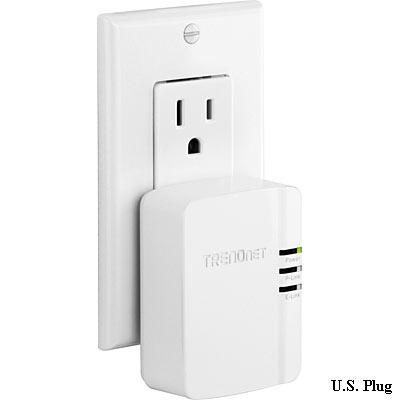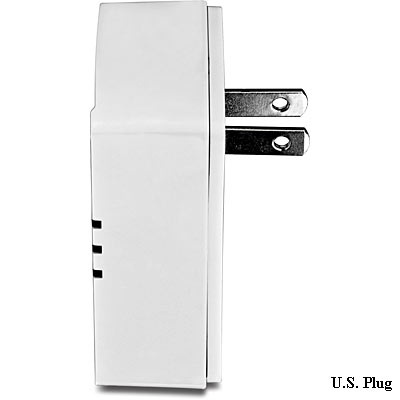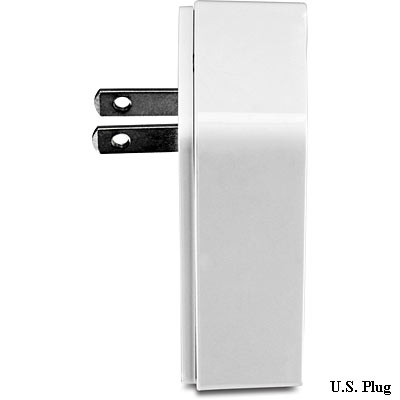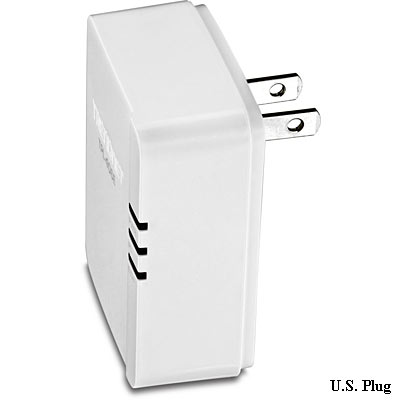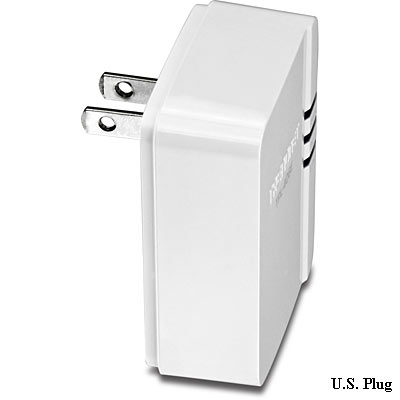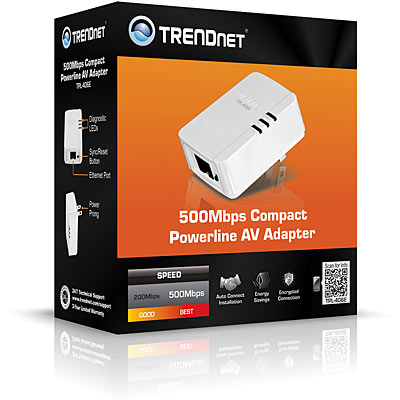 Powerline 500 AV Nano Adapter
TPL-406E (Version v1.0R)
Networking with electrical outlets
Two adapters are needed to start a network
Compact form factor saves space
Up to 80% power savings
Use one unit to transmit, and up to 7 additional TPL-406Es to receive a network signal*
Advanced AES data encryption
DISCONTINUED PRODUCT
The TPL-406E (Version v1.0R) has been discontinued. It has been replaced by the
TPL-406E (Version v2.0R).
For a list of discontinued products,
click here
.
The Powerline 500 AV Nano Adapter, model TPL-406E, uses an electrical outlet to create a secure high speed network. Two adapters are needed to start a network. Connect one adapter to your router and plug another adapter into an outlet on your electrical system for instant high speed network access. The compact form factor saves space around crowded electrical outlets. This adapter automatically connects to other TRENDnet Powerline AV adapters with no installation required—TRENDnet recommends pressing the 'Sync' button to automatically change default encryption keys.
Use up to 8 adapters to network devices in different rooms without running new cabling. Power Save mode reduces power consumption by up to 80%. Quality of Service (QoS) technology prioritizes video, audio, and online gaming. LED displays convey device status for easy troubleshooting. Advanced 128-bit AES encryption secures your network. This adapter is ideal for use in buildings that interfere with wireless networking signals.
Compliant with IEEE1901 and HomePlug AV standards
High speed networking over an existing electrical system
1 x 10/100 Mbps Auto-MDIX Ethernet port
Adapters automatically connect using an encrypted Powerline signal
One-touch Sync button networks changes encryption keys
Three LED indicators:

Power (on/off)
Powerline Connection: green (best), amber (better), red (good), off (no connection)
Ethernet Connection: solid (connection), blinking (transfer activity), off (no connection)

Connect one Powerline AV Adapter to the Internet and then plug in up to 7* additional Powerline AV adapters for instant connectivity
Share data intensive files, play games, download music and more at faster data transfer rates
Advanced 128-bit AES encryption to ensure total network security
Support for IPv6
Supports up to 16** IGMP based IPTV streams
Power Save mode reduces electrical consumption by up to 80%
Neighbor network support for up to 4 overlapping networks
Network signal transmits up to 300 meters (984ft.)
Auto QoS support through traffic classification and multiple priority queuing
Optional management utility compatible with Windows® 8.1, 8, 7, Vista and XP
3-year limited warranty
Hardware
Standards

IEEE 1901, HomePlug® AV, IEEE 802.3, IEEE 802.3x, IEEE 802.3u

Interface

1 x 10/100 Mbps Auto-MDIX RJ-45 port
Power prong
A: North America Type B (NEMA 5–15)
EU: Euro Type C (CEE 7/16)
UK: United Kingdom Type G (BS 1363)

Frequency Band
Modulation

OFDM Symbol Modulation on link synchronization
1024/256/64/8 - QAM, QPSK, BPSK, ROBO Carrier

Protocol
Speed

Ethernet: up to 200 Mbps (Full Duplex mode)

Utility OS Compatibility

Windows® 8.1, 8, 7, Vista and XP

Nodes
Overlapping Powerline Networks

Up to 4 (per electrical system)

Coverage
Security

128-Bit AES (Advanced Encryption Standard)

LED

Power (PWR)
Powerline (PL) Connection
Best (Green)
Better (Amber)
Good (Red)
No connection (Off)
Ethernet (ETH) Connection
Solid
Blinking
Off

Buttons

Sync (3 sec.)/Reset (20 sec.)

Dimension (L x W x H)

A: 70 x 50 x 43 mm (2.76 x 1.97 x 1.69 in.)
EU: 70 x 50 x 63 mm (2.76 x 1.97 x 2.48 in.)
UK: 70 x 50 x 58 mm (2.76 x 1.97 x 2.28 in.)

Weight

A: 51 g (1.8 oz.)
EU: 56.7 g (2.0 oz.)
UK: 68 g (2.4 oz.)

Power Source
Consumption

Active mode: 2.2 Watts (max)
Standby mode: 0.5 Watts (max)

Temperature

Operating: 0° ~ 40°C (32° ~ 104°F)
Storage: -10° ~ 55°C (14° ~ 131°F)

Humidity
Certifications
PACKAGE CONTENTS
TPL-406E
Quick Installation Guide
CD-ROM (Utility & User's Guide)
Network cable (1.5 m / 5 ft.)
All references to speed are for comparison purposes only. Product specifications, size, and shape are subject to change without notice, and actual product appearance may differ from that depicted herein.
Top 5 reasons to consider Powerline to extend your home network
TRENDnet DIY: Connecting an Internet TV with Powerline
New to Networking: Introduction to Powerline