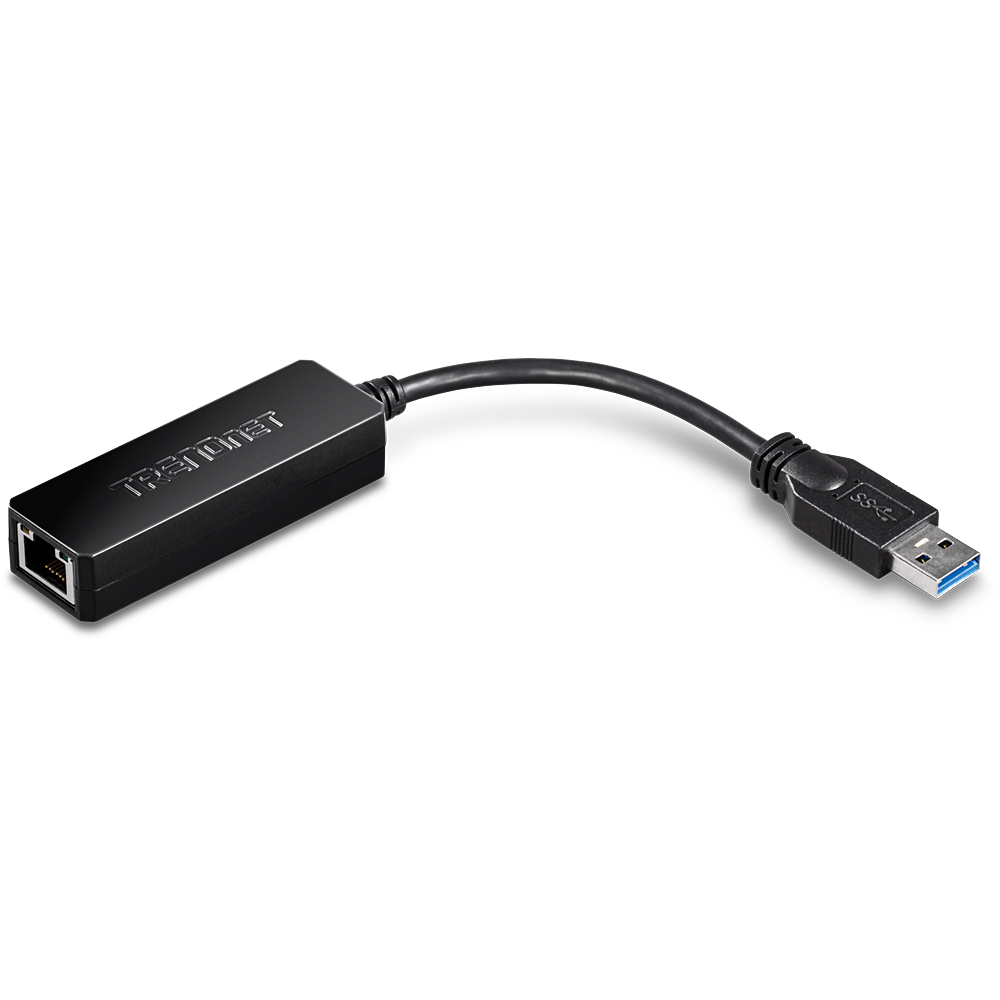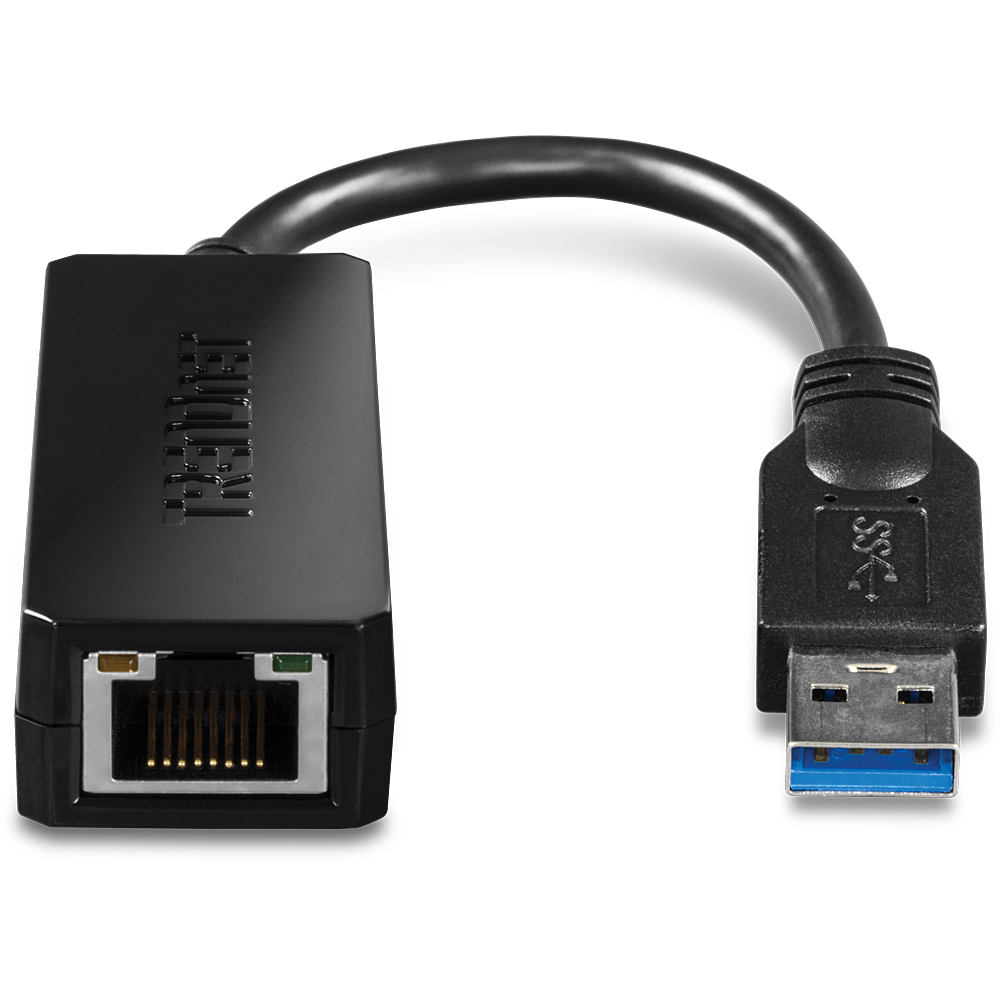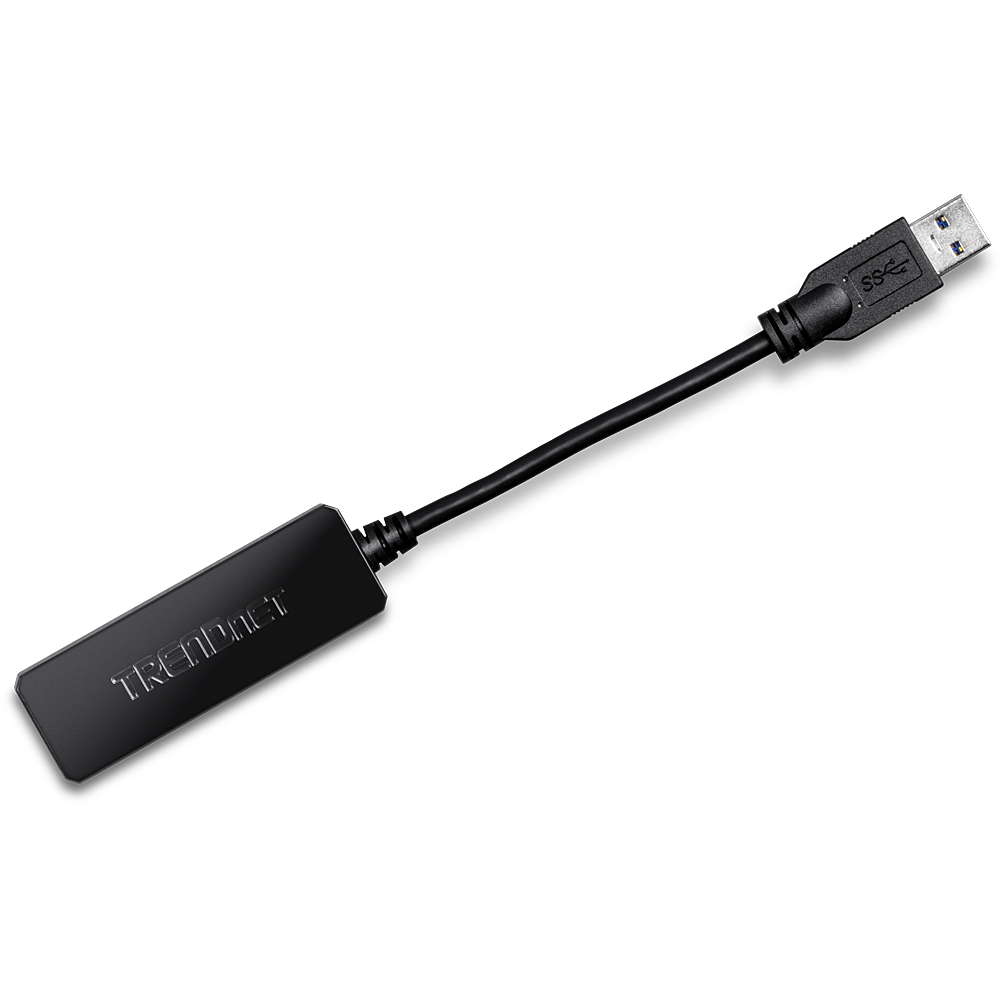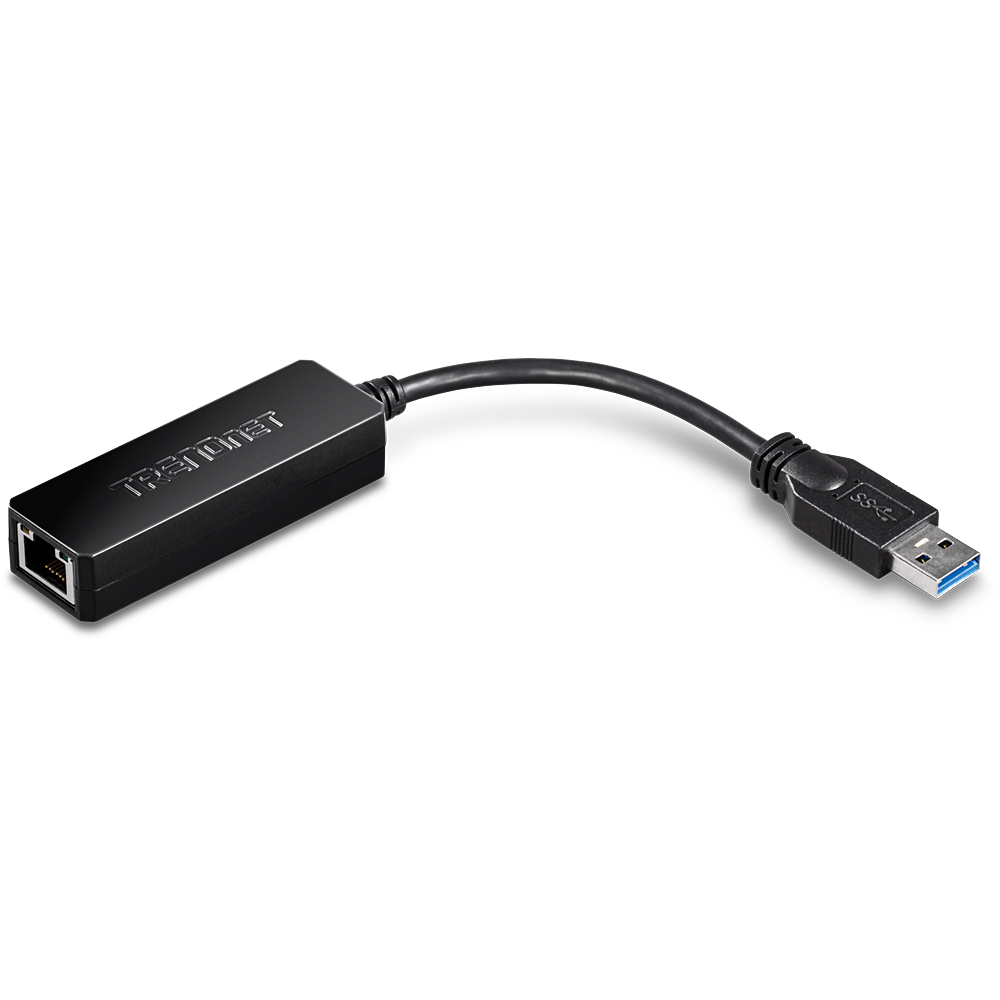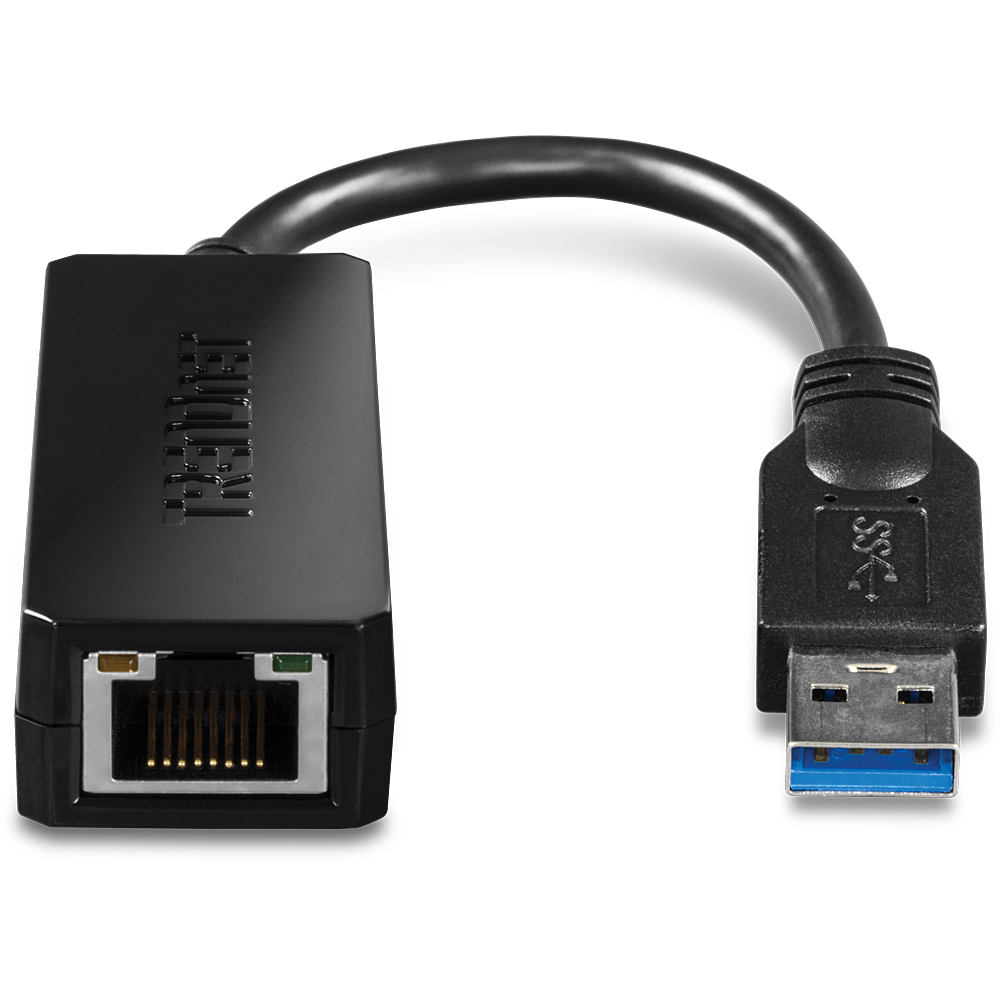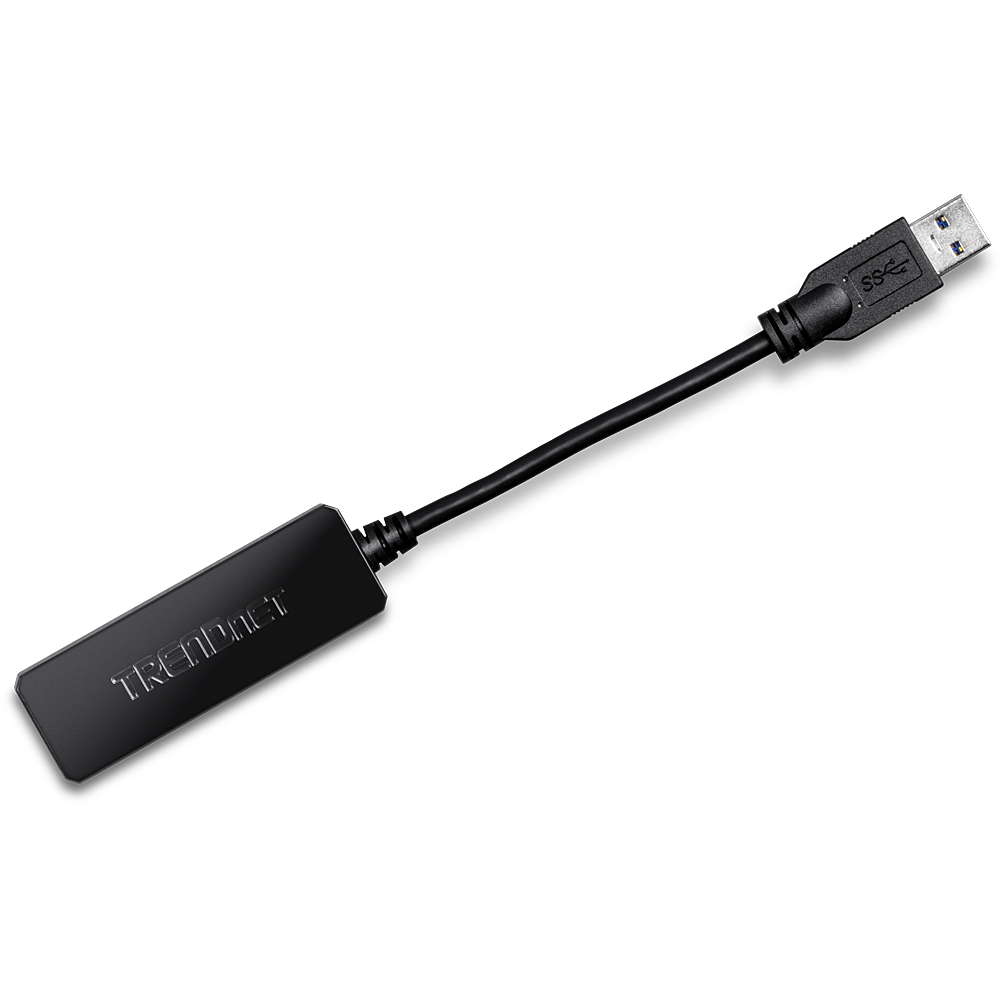 Adaptador USB 3.0 a ethernet Gigabit
Conecte su dispositivo USB 3.0 a altas velocidades Gigabit
Comparta datos, música, películas y mucho más
Su diseño compacto es ideal para profesionales en movimiento
Admite Wake-on-LAN (modo suspendido)
Drivers/Utilidad
Nombre del archivo: Driver_TU3-ETG_(Mac 10.9-10.15).zip
SHA-1 Checksum: 622E9FD3620E3EDD4A43EF2F42E32C36EA76FA05
Fecha
5/19/2020
Tamaño del archivo
1.33 mb
---
Nombre del archivo: Linux_TU3-ETG.zip
SHA-1 Checksum: A417CC652A3AEFCCF91CC18248ADC0E3E45FEBBD
Fecha
5/19/2020
Tamaño del archivo
19.97 kb
The TU3-ETG supports jumbo frames up to 4KB.
Unfortunately no, the TU3 requires drivers to be installed to operate. The TU3-ETG is compatible with computers running the following operating systems with drivers installed....
The left LED will be Amber if connected to a Gigabit device. It will be off when connected to Fast Ethernet devices. The right LED will be on and blinking green when traffic is being passed....
Yes, the TU3-ETG is backwards compatible with USB 2.0 and USB 1.1.
Press the Windowskey+R on your keyboard to open the command prompt.  Type in devmgmt.msc and then click OK. Double click the Network Adapters category to expand it.  If properly installed you will see ASIX AX88179 USB 3.0 to Gigabit Ethernet Adapter listed. ...
Standards

IEEE 802.3
IEEE 802.3u
IEEE 802.3x
IEEE 802.3ab
IEEE 802.3az
USB 1.1
USB 2.0
USB 3.0

Interfaz

1 puerto Gigabit Ethernet
1 puerto tipo USB (macho)

Tasa máxima de transmisión de datos

Hasta 2 Gbps (puerto Gigabit)

Características especiales

Tecnología para ahorrar energía
Wake on LAN (modo suspendido)

Sistemas operativos admitidos

Windows® 10, 8.1, 8, 7
Mac OS® 10.15, 10.14, 10.13, 10.12, 10.11, 10.10, 10.9, 10.8, 10.7, 10.6
Alimentación por USB
Consumo: 1.3 vatios (máx.)

Dimensiones

73 x 24 x 15 mm (2.8 x 1 x 0.6 pulgadas)
Cable de 130 mm (5 pulgadas)

Peso
Temperatura de funcionamiento
Humedad admitida

Máx. 90% sin condensación

Garantía
Certificaciones
CONTENIDO DEL PAQUETE
TU3-ETG
Guía de instalación rápida
CD-ROM (Drivers)
Todas las referencias a la velocidad son solo para fines de comparación. Las especificaciones, el tamaño y la forma del producto están sujetos a cambios sin previo aviso, y el aspecto real del producto puede diferir del que se describe en este documento.