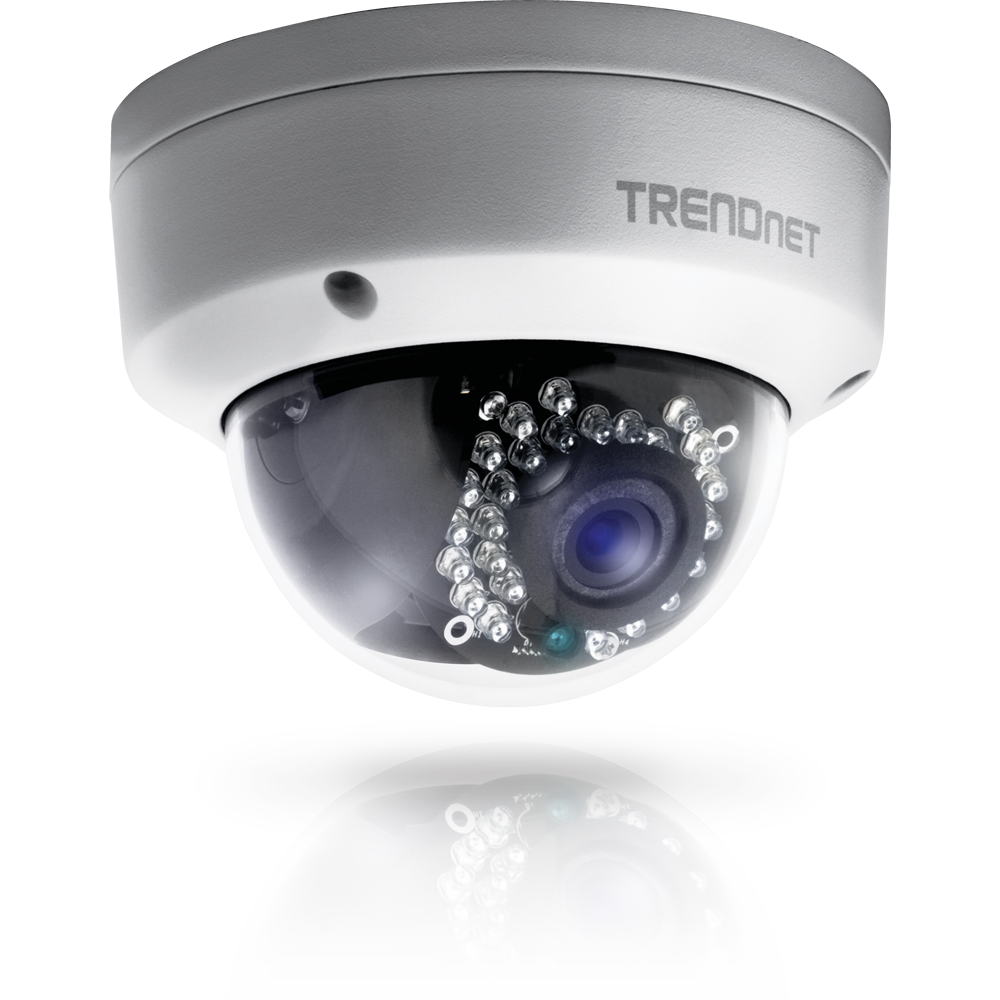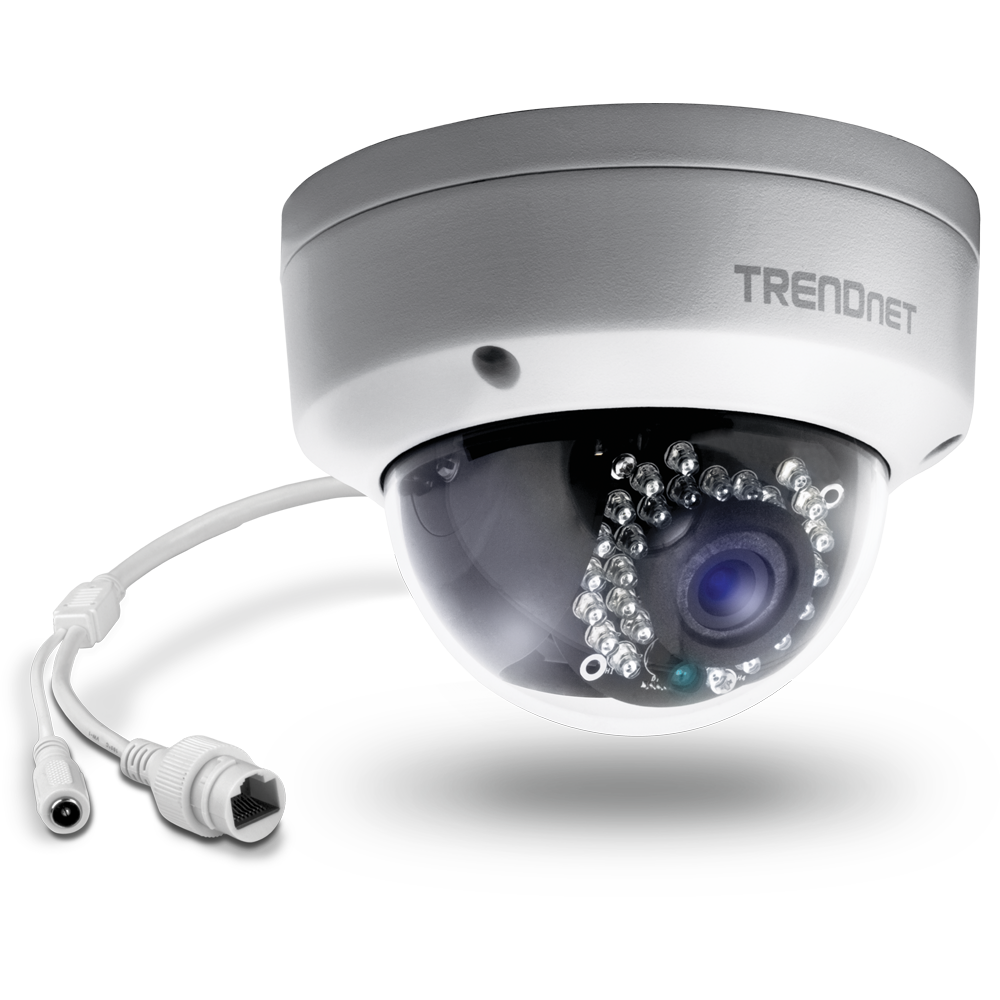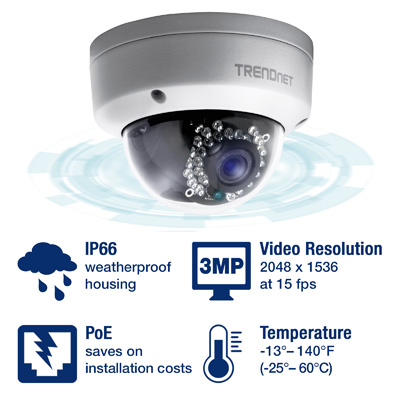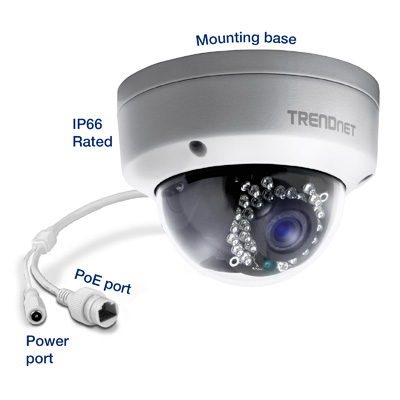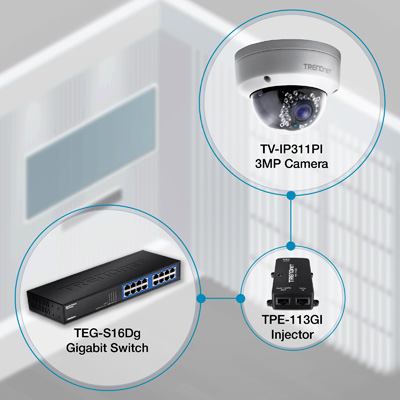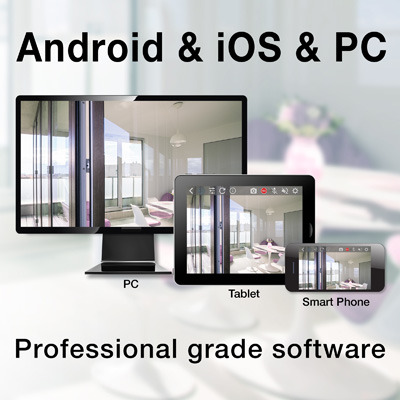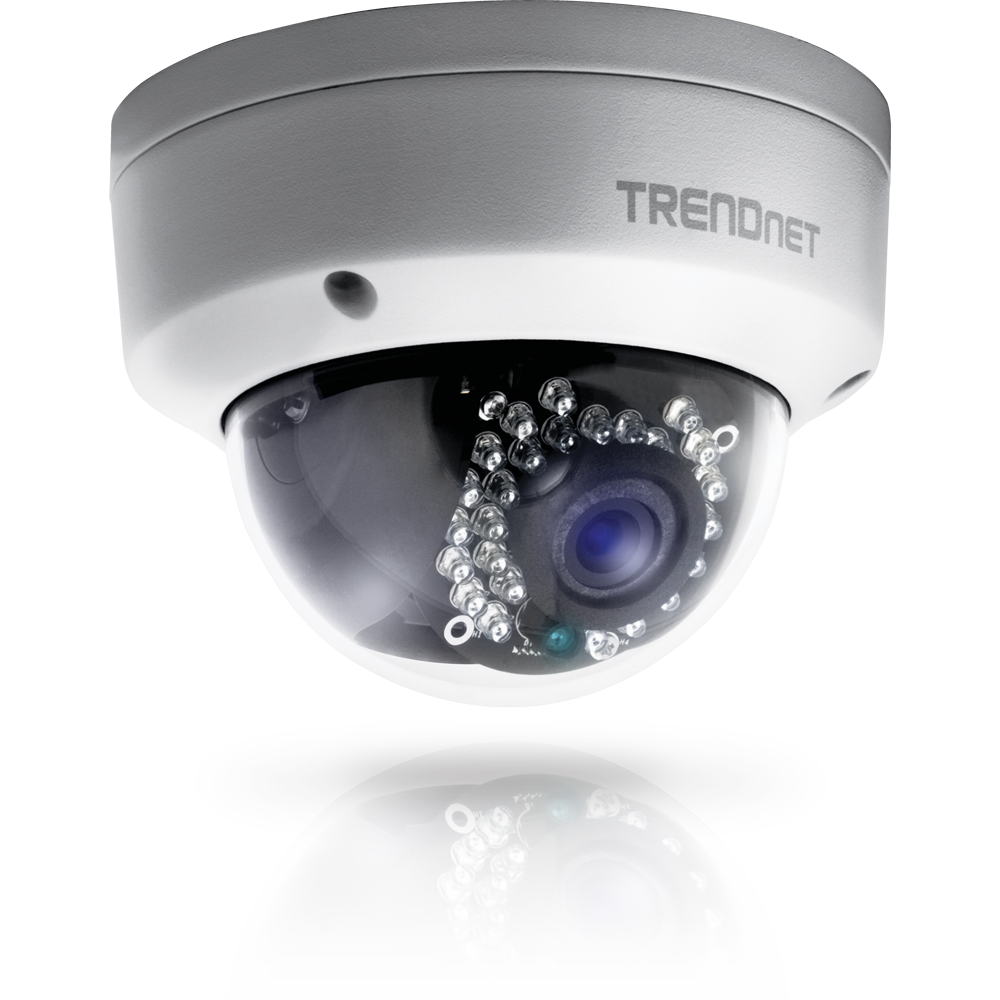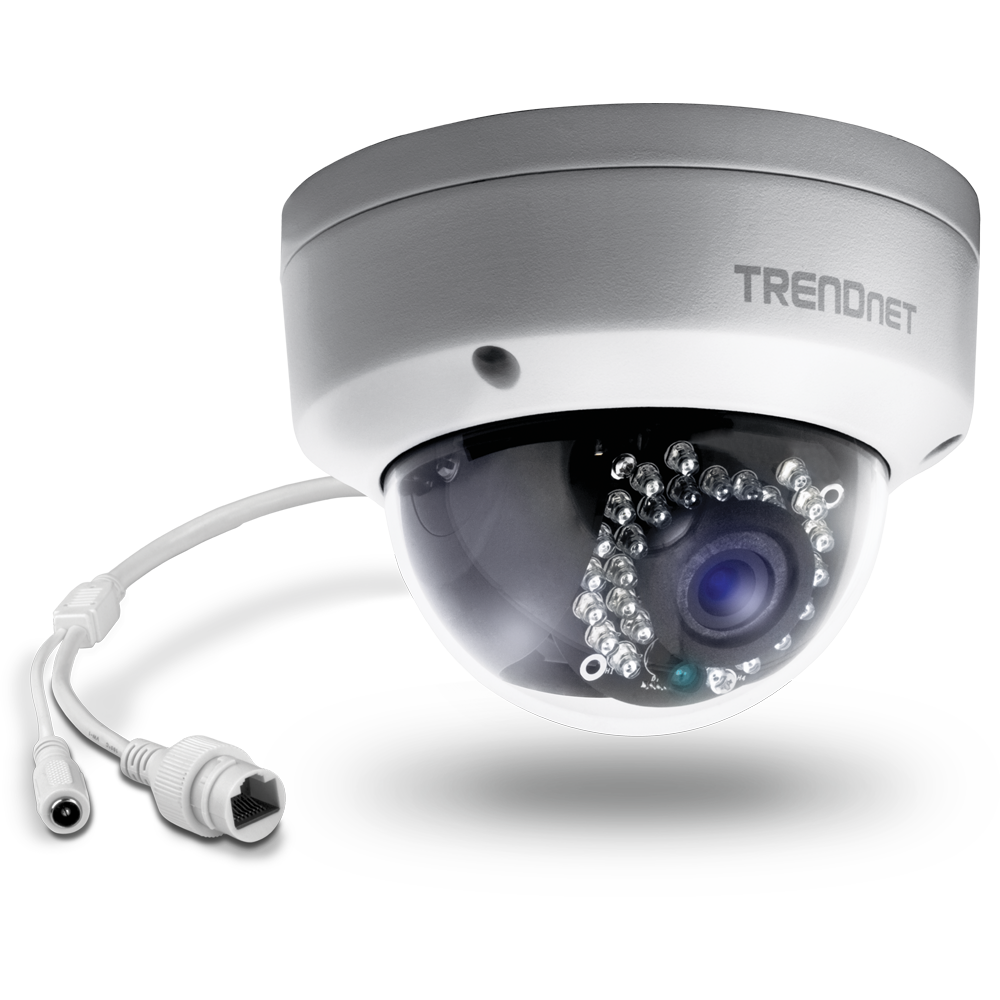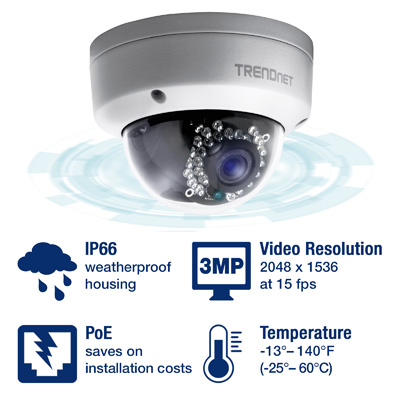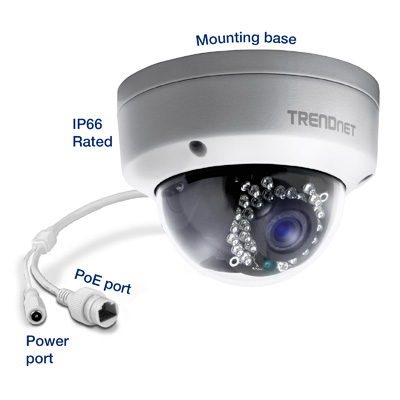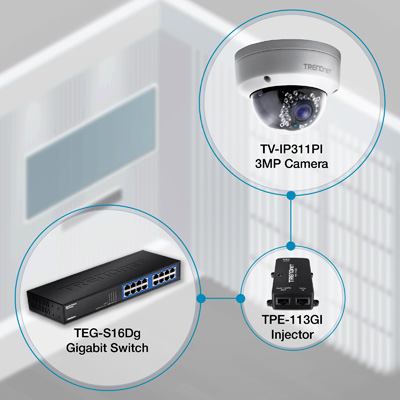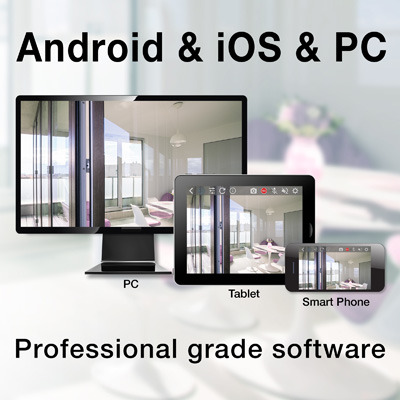 Indoor / Outdoor 3 MP Voll-HD PoE Tag- / Nacht-Kuppelnetzwerkkamera
TV-IP311PI (Version v1.1R)
3 Megapixel-Auflösung
Kompakte Fixed-Dome-Kamera mit Schutzklasse IP66
Sichtweite bei Nacht bis zu 25 Meter (82 Fuss)
Stromversorgung über Ethernet (PoE) senkt Installationskosten
Programmierung von Aufzeichnung nach Bewegungserkennung und Emailbenachrichtigungen
Vandalismus-geschütztes Gehäuse
Digital Wide Dynamic Range image balancing
ONVIF v2,1, IPv6 unterstützt

DISCONTINUED PRODUCT
The TV-IP311PI (Version v1.1R) has been discontinued. For a list of discontinued products,
click here
.
Hilfsprogramme
Dateiname: Camera_Utility.zip
SHA-1 Checksum: 679B96BB0EF1F0763DC23D01D670C8FC4E943004
Datum
10/27/2017
Dateigröße
20.98 mb
Treiber/Hilfsprogramme
Web plug-in for MAC OS
Release Date:
07/2018
Release Note:
Updated latest Mac OS 10.12 support
Dateiname: MAC_plugin.zip
SHA-1 Checksum: 52A5EC411C0FC29CF41C3557E08437EA83AE5B16
Datum
7/31/2018
Dateigröße
3.66 mb
Software
Version 1.17.1
Product Information
Dateiname: TRENDnetView_EVO__x64_1.17.1.zip
SHA-1 Checksum: 2B8961BD90A76803DC35A2888FD58872C5A5F9C2
Datum
3/12/2021
Dateigröße
515.12 mb
---
Version 1.17.1
Product Information
Dateiname: TRENDnetView_EVO__x86_1.17.1.zip
SHA-1 Checksum: C2AC48496FF10261DFEBEDD1993941DC5EF214DC
Datum
3/12/2021
Dateigröße
377.78 mb
Kurzanleitung zur Installation
---
---
---
---
---
Bedienungsanleitung
---
Dateiname: UG_TV-IP311PI(v1.1R).pdf
Datum
8/9/2017
Dateigröße
4.70 mb


The TV-IP310PI and TV-IP311PI can only use a root folder to record to. It will not record directly to the root of the NAS or to a subdirectory. ...
On the root of the FTP server, create a folder named TV-IP310PI or TV-IP311PI respectively and the cameras will be able to use the FTP server....
The utility only functions during the initial setup.  To use the utility again, perform a factory reset on the camera.  If the camera is connected to your network,  you should be able to find the camera in your router's DHCP client list. ...
Objektiv

Brennweite: 4 mm, F1,2
Tiefenschärfe: 20 cm +
Mit Leiterplatte verbundenes Objektiv
Sensor: 1/3" CMOS
Zoom: benutzerdefiniertes digitales Zoom-Fenster

Sichtwinkel

Horizontal: 70°
Vertikale: 52°
Diagonal: 89°

Schwenk/Neige (manuell)

Schwenk: 356°
Neige: 15 - 90°

Mindestbelichtung

IR aus: 0,05 lux
IR an: 0 lux
25 meter IR Distanzausleuchtung
Smart-IR

Video-Auflösung

H.264: 2048 x 1536 bis zu 15 fps (1920 x 1080 bis zu 30 fps)
MJPEG: 704 x 480 bis zu 30 fps

Hardware-Standards

IEEE 802.1x
IEEE 802.3
IEEE 802.3u
IEEE 802.3x
IEEE 802.3af

Geräteschnittstellen

10/100 MBit/s PoE-Port
Stromanschluss (für nicht-PoE-Installation)
LED-Anzeigen
Rücksetztaste

Netzwerkprotokolle

IPv4, IPv6, UDP, TCP, ICMP, ONVIF v2.2
DHCP, NTP, DNS, DDNS, SMTP, FTP, SNMP (v1, v2c, v3)
NFS, SAMBA
HTTP, HTTPS
PPPoE
UPnP, RTSP, RTP, RTCP, SSL

Betriebstemperatur

-25 - 60°C (-13 - 140°F)
Max. 90% nicht-kondensierend

Zulassungen
Einhaltung von Bestimmungen
Abmessungen

111 x 111 x 82 mm (4,4 x 4,4 x 3,2 Zoll)
Wetterschutzklasse: IP66

Gewicht
Stromversorgung

Eingang: PoE (802.3af)
Verbrauch: 5 Watts max.

Optionale Stromquelle (separat erhältlich)

Output: 12 V DC 1 A
5,5 mm Hohlsteckerverbindung
TRENDnet Stromadapter, Modell 12VDC1A, separat erhältlich

Managementschnittstelle

Unterstützt mehrere Sprachen: Englisch, Französisch, Deutsch, Russisch und Spanisch
IP-Adressfilter
QoS Datenverkehr-Priorisierung
Zeit-, Datum- und Texteinblendung
Bildeinstellungen: Helligkeit, Kontrast, Sättigung, Farbton, Schärfe, Smart-IR, Verschlusszeit (1/3 – 1/100,000), Scan-Rate, Spiegel, Rotation, D-WDR, Gegenlichtkompensation, Weißabgleich, digitale Rauschreduzierung
D-WDR sorgt für bessere Videoqualität bei Tageslicht mit starkem Kontrast
Digitale Rauschreduzierung (DNR) für bessere Sicht bei Nacht
Aufnahme: zu Computer, NAS, CIFS/SAMBA Share, oder durch Software
Zeitgesteuerte Aufnahme: Fortlaufend und nach Bewegungserkennung
Bewegungserkennungsfelder: Definition von benutzerdefinierten Bewegungserkennungsfeldern, Bewegungsempfindlichkeit und dynamische Bewegungsanalyse
Privatzonen: Definition von Privatzonenmasken
Manipulationssicherheitsfunktion: Email-Benachrichtigung, wenn das Sichtfeld plötzlich verdunkelt wird
Videowiedergabeschnittstelle: Wiedergabe von aufgezeichneten Videos vom Remote-Speicherort
Benachrichtigungen: Speicherplatz voll, Speicherfehler und unerlaubter Zugriff
Momentaufnahme: Momentaufnahme in Echtzeit, Bewegungserkennung mit Zeitplan, Manipulationssicherheit mit Zeitplan
Unterstützt folgende dynamische DNS-Dienste: Dyn.com, NO-IP.com, HiDDNS, und IPServer
Verwaltungseinstellung: Maximal 32 Benutzerkonten
Unterstützt Fernwartung
Kompatibilität: Internet Explorer® 9,0 oder höher

TRENDnetView Pro Software

Unterstützt bis zu 32 Kameras
Unterstützung mehrere Sprachen
Einstellbare Aufnahmeoptionen (Bewegungserkennung, per Zeitplan, Event-Trigger)
Suche und Wiedergabe
Selbst einstellbare persönliche Sichteinstellungen und Optionen
Kompatibel: Windows® 10, 8.1, 8, 7, Vista, XP, Windows Server® 2003, 2008

TRENDnetVIEW App

Kostenlose Apple® und Android™ Apps
Sehen Sie Bilder von Ihrer Kamera auf Ihrem Mobilgerät
Snapshotaufnahmen
Zoom

Garantie
PACKUNGSINHALT
TV-IP311PI
CD-ROM (Dienstprogramme, Software und Bedienungsanleitung)
Mehrsprachige Installationsanleitung
Kameramontage-Hardware
(Optionale Stromquelle separat erhältlich)
Alle erwähnten Geschwindigkeiten dienen ausschließlich dem Vergleich. Produktspezifikationen, Größe und Form unterliegen unangekündigten Änderungen, und das tatsächliche Aussehen des Produkts kann von dieser Beschreibung abweichen.