How do I create accounts to access my connected USB device?
Log in to the Router by entering http://192.168.10.1 or http://TEW-714TRU into the address line of your browser.


For added security, the Router is preconfigured with unique management and wireless passwords. The default settings are located on the plastic wrapping of TEW-714TRU and the label located on the back of the unit.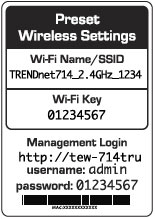 Enter your Username and Password, select your preferred language, then click Login.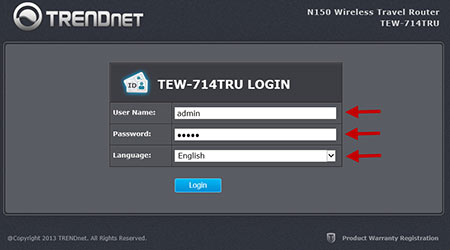 Click Advanced > User Settings. Under User Settings create the account and password then select the privilege you want the account to have. Make sure that you have the status enabled then click apply