How do I install my printer on Windows 2000/XP?
Step 1 Go to Start > Settings > Printers > Add New Printer (WinXP - Start > Printers and Faxes > Add a Printer).
Step 2 Select Local Printer. Make sure to uncheck Automatically detect and install my plug and play printer. Click Next.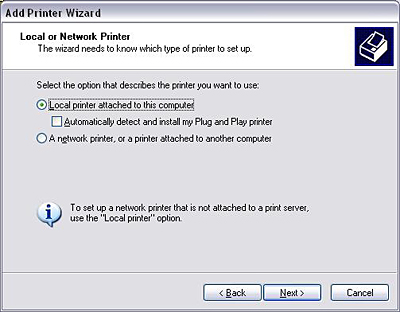 Step 3 Select Create a New Port and select Standard TCP/IP port. Click Next.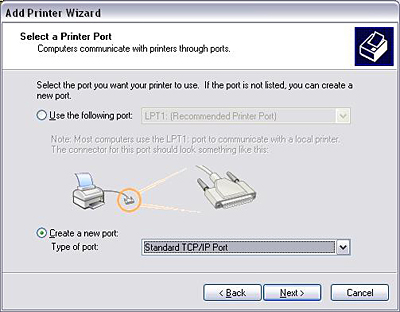 Step 4 Enter the IP address of the Router (192.168.0.1). Leave the port name with the default name. Click Next.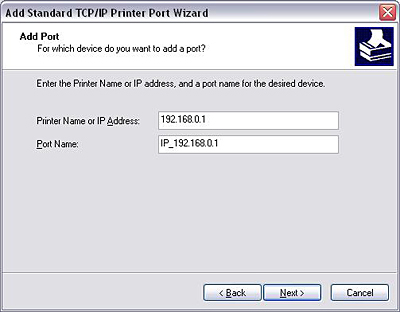 Step 5 You will get a message saying that additional port information required.
Step 6 Select Custom and then click Settings.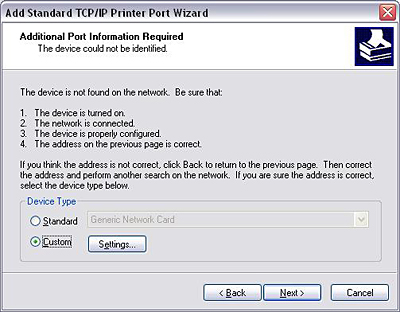 Step 7 Set Protocol to LPR.
Step 8 For the LPR Settings for the TEW-P1PG the Queue Name will be PS-xxxxxx-P1. X being the actual number listed in the Port Name box. It is case sensitive! In most cases, check LPR Byte Counting Enabled. If you cannot print, then try unchecking this.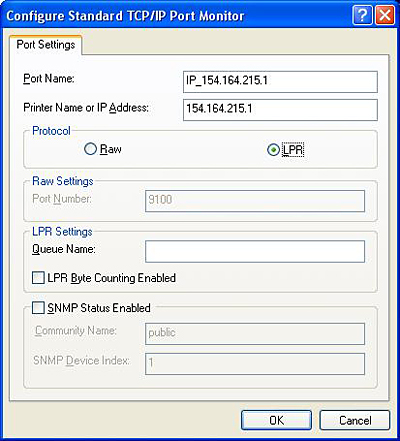 Step 9 Select OK > Finish.
Step 10 Continue with the Add Printer Wizard. Choose your printer from the list or click Have Disk and point to your printer driver disk.