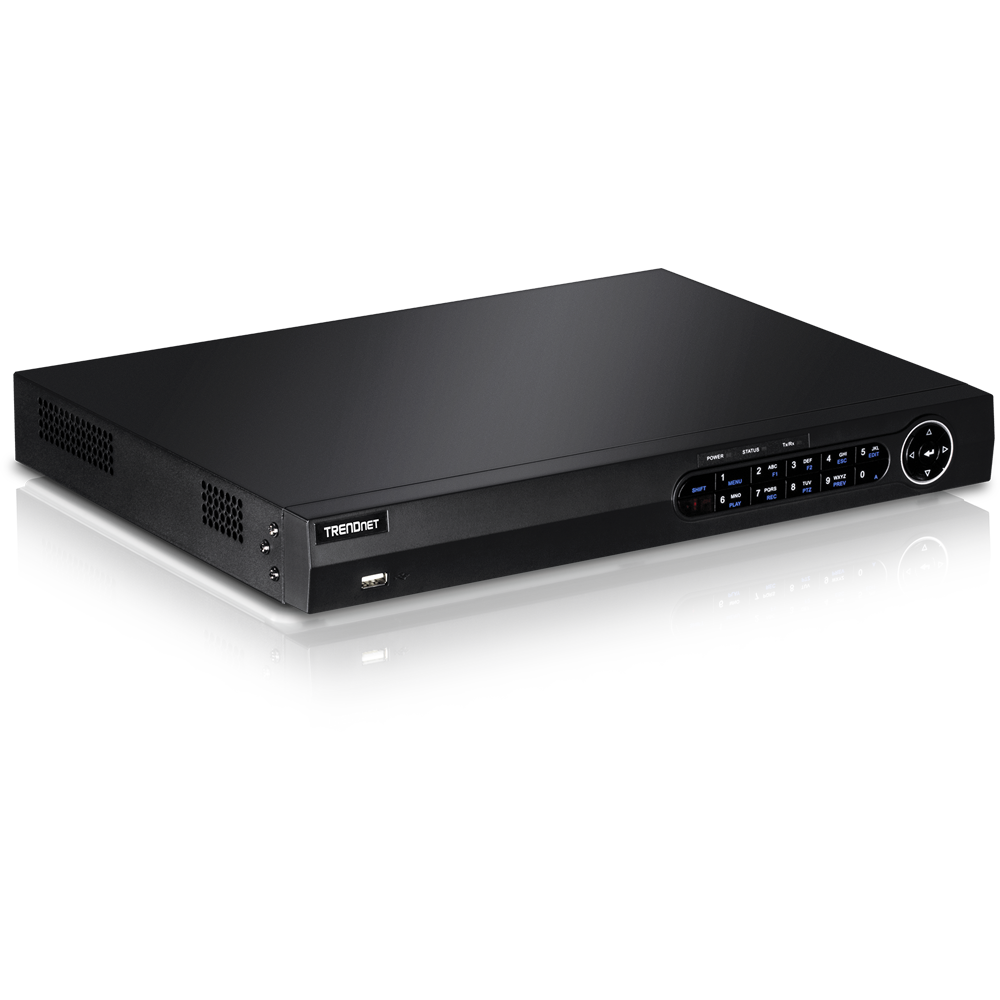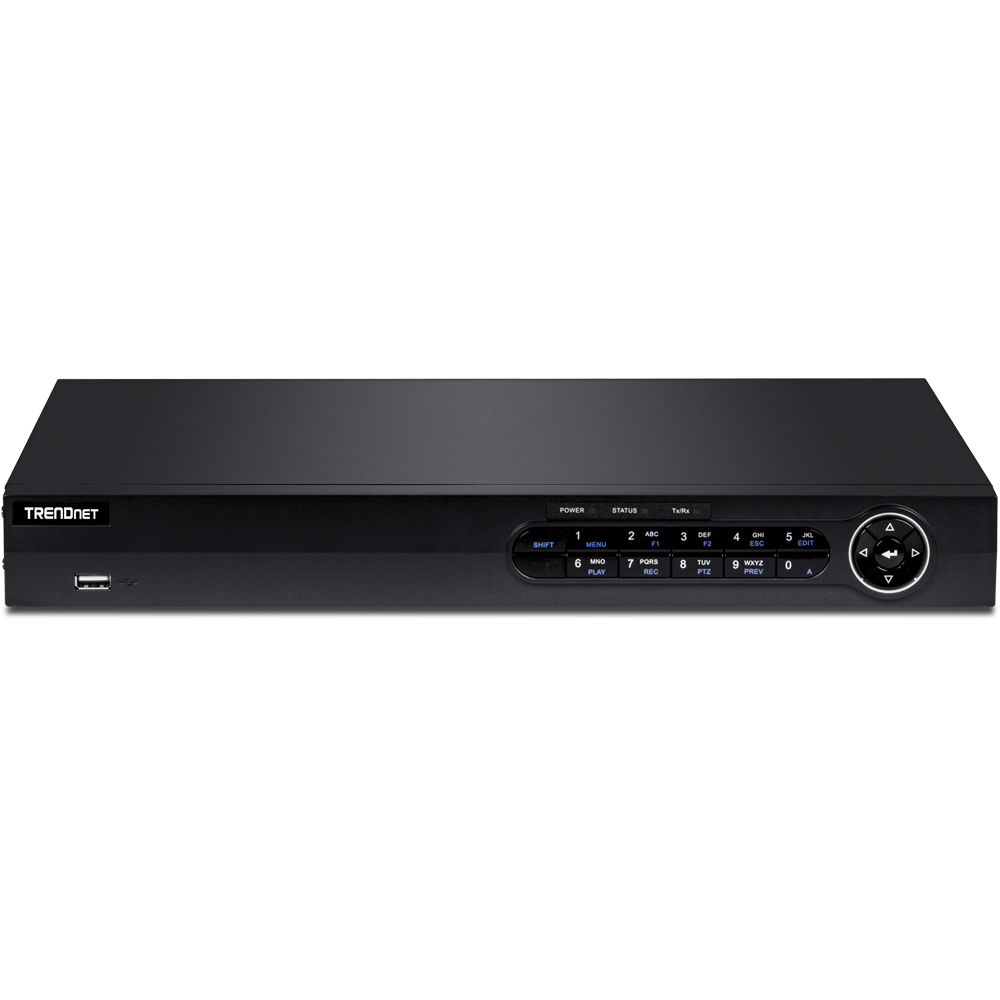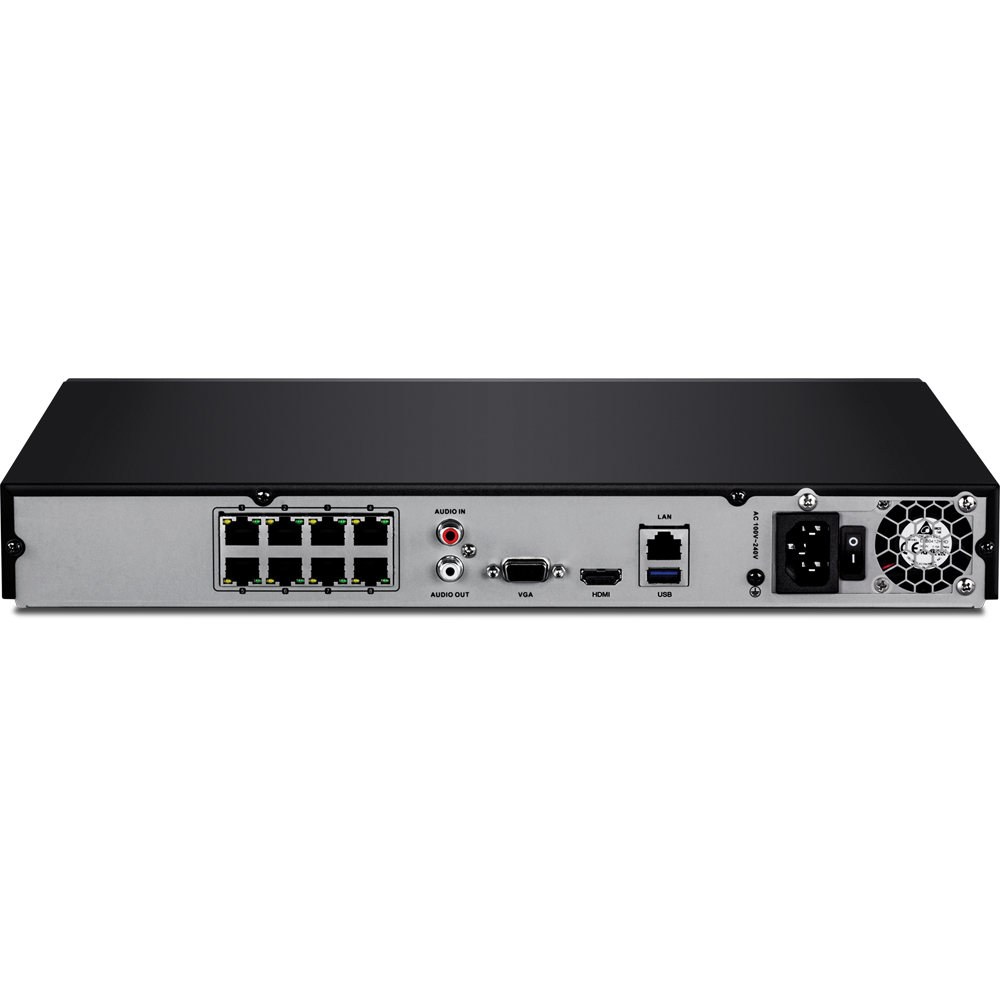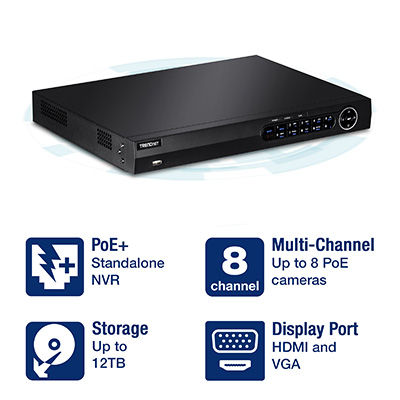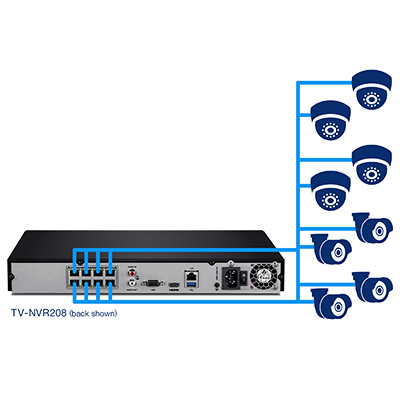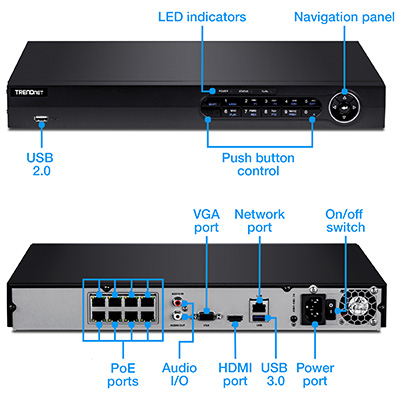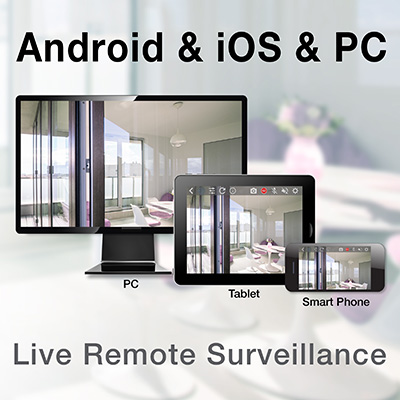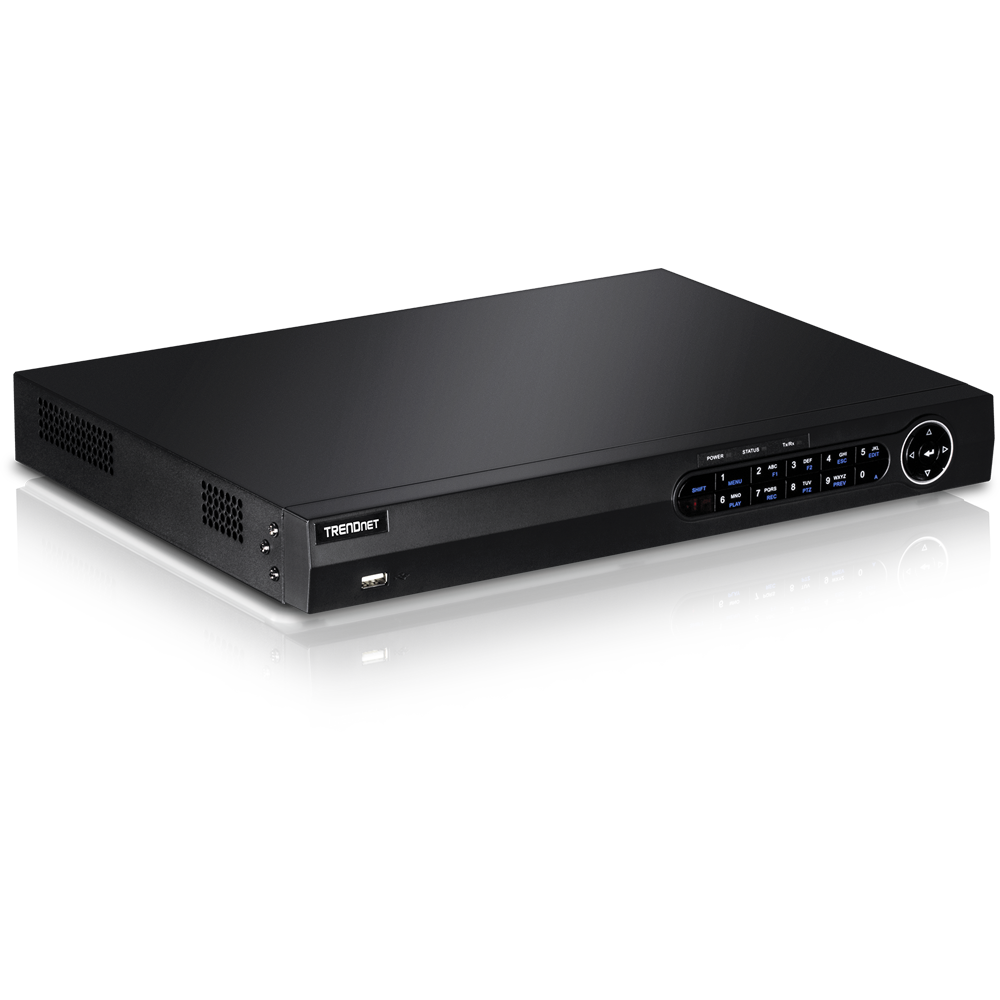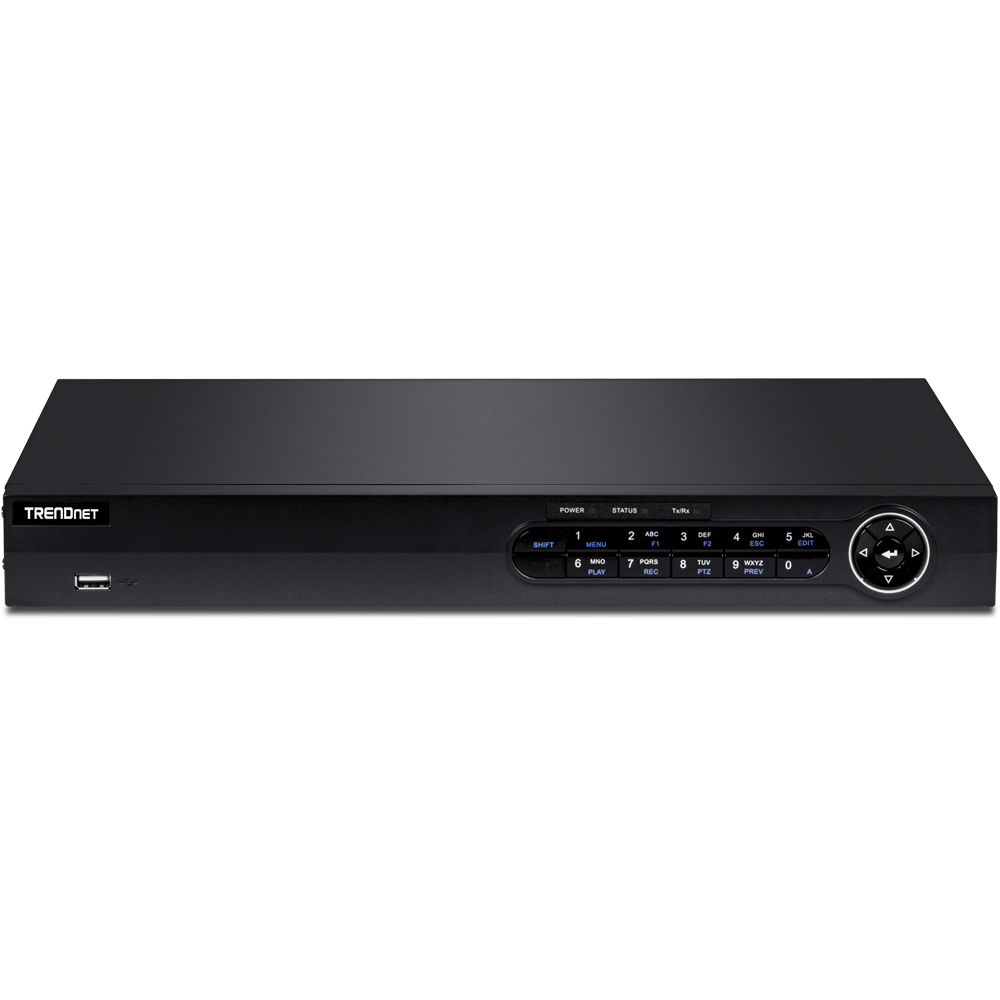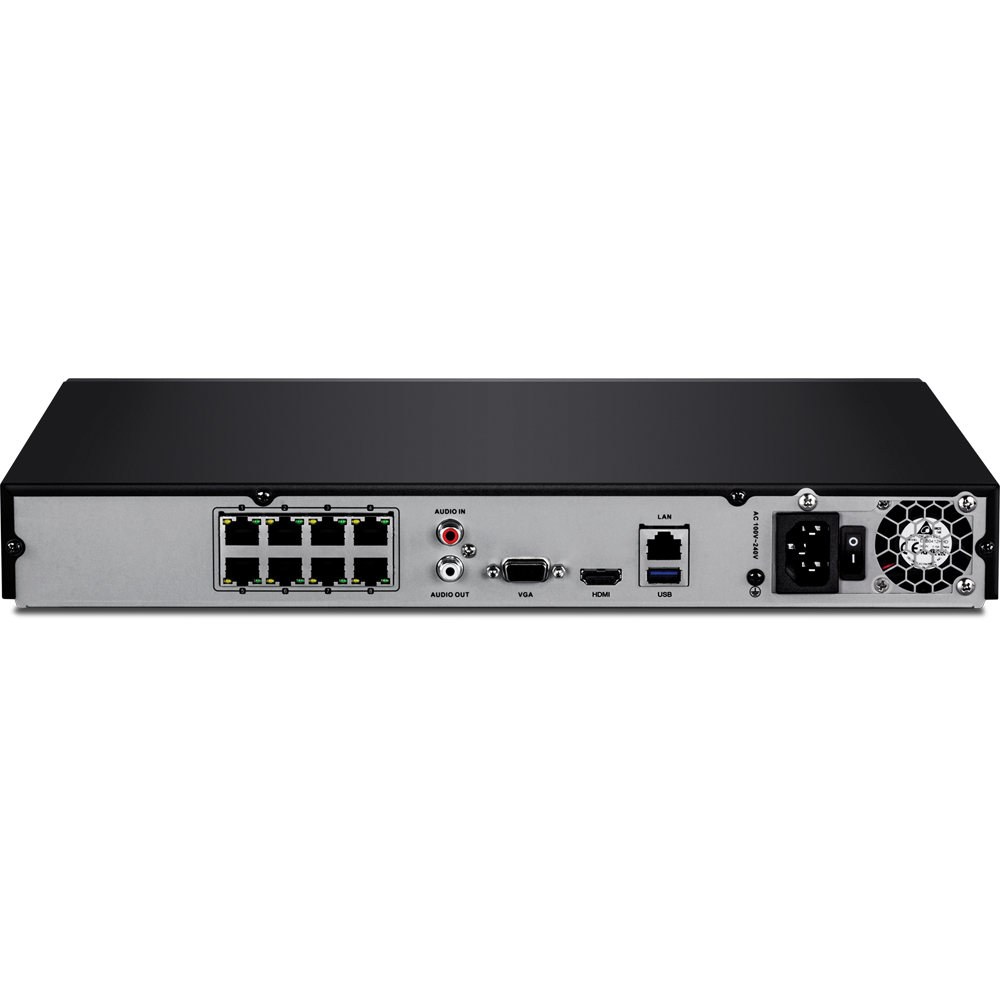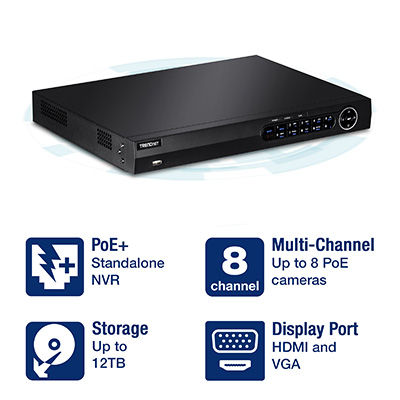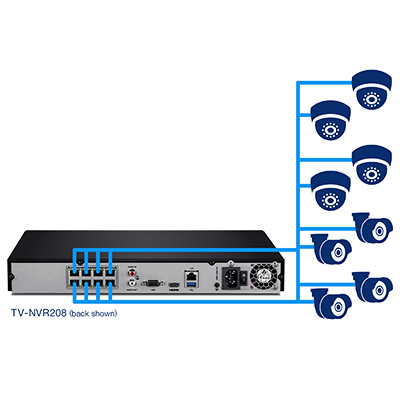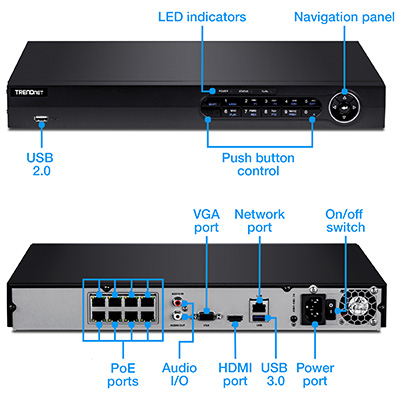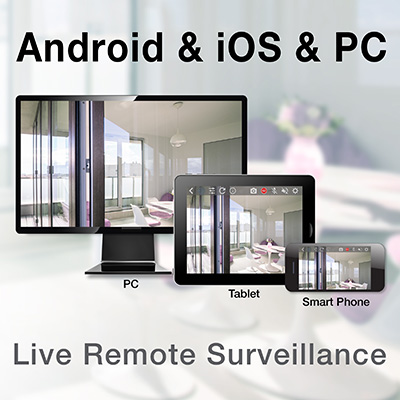 8-Channel 1080p HD PoE+ NVR (Certified Refurbished)
RB-TV-NVR208 (Version v1.0R)
Standalone 8-channel PoE+ network video recorder
Plug and play up to 8 TRENDnet PoE cameras*
Concurrent Full HD 1080p video recording for all channels
Two 3.5" SATA II bays support up to a 12 TB of storage (HDDs sold separately)
Over three weeks of continuous 1080p recording**
Advanced video playback
Rack mount hardware included
PoE power budget: 120 Watts
Supports ONVIF complaint network camera
Utility
Filename: player.zip
SHA-1 Checksum: C71B448CD1E655D9A3CBADE38AB496EF3D04EC28
Date
7/28/2017
File Size
1.32 mb
---
Filename: Storage_Calculator.zip
SHA-1 Checksum: 26BE8392F414FE137337AFF66224AE9B06F24406
Date
7/28/2017
File Size
18.52 mb
Firmware
DO NOT upgrade firmware on any TRENDnet product using wireless connection.
Firmware upgrade over wireless connection may damage the product. Please perform firmware upgrade with "wired" network connection only
Firmware Version: 3.3.4 build 180522
Release Date: 5/2018
Release Note:
Update email triggered snapshot update to 720p resolution
Filename: FW_TV-NVR2xx_22xx_series3.3.4(180522).zip
SHA-1 Checksum: 802135AAADECA99870B8F8DF35290D4255C2EE27
Date
5/29/2018
File Size
15.31 mb
Software
Product Information
Filename: TRENDnetView_EVO_x64_1.7.1.zip
SHA-1 Checksum: F3CC66E2D1301B107281171BAEF2D15A2DC4EAC4
Date
4/5/2018
File Size
336.35 mb
---
Product Information
Filename: TRENDnetView Evo Advanced camera management software (32-bit)
SHA-1 Checksum: 64FCF55B0FB48692BBD5124DD444B56EF48B3480
Date
4/5/2018
File Size
255.47 mb
Other
Date
7/15/2016
File Size
5.02 mb
User's Guide
Filename: UG_TV-NVR208.pdf
Date
6/28/2016
File Size
6.23 mb


Video Output

HDMI / VGA
Resolution
1920 × 1080p / 60 Hz
1600 × 1200p / 60 Hz
1280 × 1024 / 60 Hz
1280 × 720 / 60 Hz
1024 × 768 / 60 Hz

Audio

Line-in with RCA connector (2.0Vp-p, 1kΩ)
Line-out with RCA connector

Recording

8-channel simultaneous recording up to 1080p 30 fps
2 SATA interface for HDD or SSD up to 6 TB storage each

Playback

Playback resolution: 5MP, 3MP, 1080p, UXGA, 720p, VGA, 4CIF, DCIF, 2CIF, CIF, QCIF

Hardware Standards

IEEE 802.3
IEEE 802.3u
IEEE 802.3x
IEEE 802.3ab
IEEE 802.3af
IEEE 802.3at

Device Interface

1 x Gigabit network port
8 x 10/100 PoE+ camera network ports
1 x USB 2.0, 1 x USB 3.0
HDMI port
VGA port
Analog audio in / out port
Power port
LED indicators (Power, Storage, and Network)

PoE Ports

PoE 802.3at (max. 30 Watts per port)
Total PoE power budget: 120 Watts
Plug and play with TRENDnet PoE cameras*

Network Protocol

IPv4, IPv6, UDP, TCP, ICMP, SSL, TLS, ONVIF v2.2
DHCP, NTP, DNS, DDNS, SMTP, FTP, SNMP v2
HTTP, UPnP, RTSP, RTP, RTCP

Operating Temperature

-10 - 55 °C (14 - 131 °F)

Operating Humidity
Certifications
Dimensions

380 x 310 x 45 mm (15 x 12 x 1.8 in.)

Weight
Power

Input: 100 – 240 V AC 50/60 Hz
Power consumption
Main board: 10 Watts max.
Fully loaded with HDD and PoE: 150 Watts max.

Management Interface

Multi-language support: English, French, German, Russian, and Spanish
Live view: Simultaneous 3x3, 1+7, 1+5, 2x2 views or auto switch single view
Scheduled recording: continuous and motion detection with optional holiday exceptions.
Supporting camera configuration through NVR*: On Screen Display, display settings: brightness, contrast, saturation, PTZ, motion detection setting, video tamper, and video loss.
Holiday scheduling for custom recording schedules during observed holidays
Advanced playback: playback multiple channels simultaneously and search video recordings with special event or tag
Video export: tag, cut, and export video clips
HDD: Encoded disk formatting, S.M.A.R.T. disk health monitoring and testing, bad sector detection, storage quota allocation to each video channel, recycle old recordings or send disk full warning to administrator by email
USB external storage: firmware upgrade, import / export configuration file and logs, export recorded video files, search and playback videos directly from external storage
Local live view settings: define screen layout and channel viewing sequence
Alert messages: storage full, storage error, network disconnected, IP conflict, illegal login, recording exceptions, and PoE power overload.
Supported dynamic DNS services: Dyn.com and NO-IP.com
Management Setting: maximum 32 user accounts
Traffic chart and statistics for network management

TRENDnet IP View App

Free iOS® and Android™ app
View your NVR video on your mobile device
Take snapshots
Zoom

Warranty
PACKAGE CONTENTS
TV-NVR208 (No HDD installed)
CD-ROM (Utility & User's Guide)
Power cord (1.8 m / 6 ft.)
Network cable (1.8 m / 6 ft.)
HDMI cable (1.8 m / 6 ft.)
Optical mouse
Remote control
SATA data cables / power cables
Quick Installation Guide
Rack mount hardware
Information provided in this document pertain to TRENDnet products and is subject to change at any time, without notice.