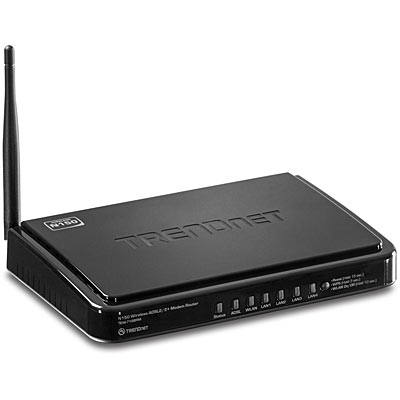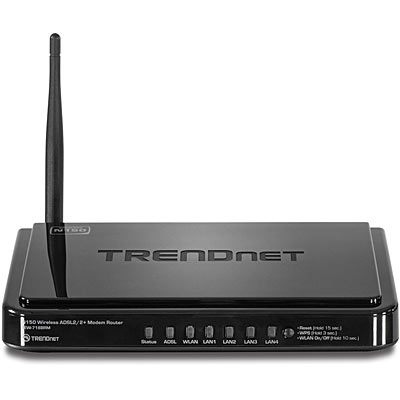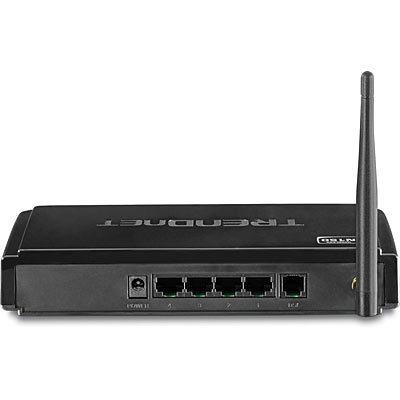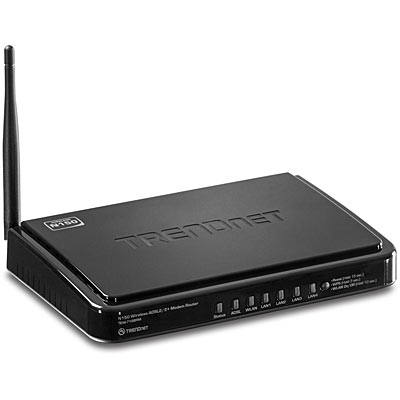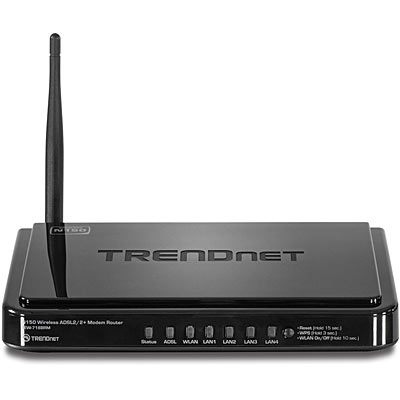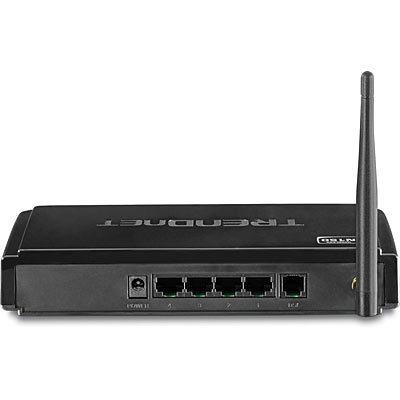 N150 Wireless ADSL 2/2+ Modem Router
TEW-718BRM (Version v1.0R)
Combination modem and wireless n router
Compatible with ADSL 2 and ADSL 2+ ISP networks
No need to rent a modem from a service provider
Four Ethernet ports for wired devices
Firmware
Filename: Firmware_Upgrade_Procedure.pdf
SHA-1 Checksum: A1416AE8724B309C4268E5B94CFF002D1CA11BD5
Date
7/28/2017
File Size
67.16 kb
---
DO NOT upgrade firmware on any TRENDnet product using wireless connection.
Firmware upgrade over wireless connection may damage the product. Please perform firmware upgrade with "wired" network connection only
Version:1.00.11
Date: 9/2013
Note:
Added UPnP stealth mode when enabled to prevent against UPnP scan/detection tools
Filename: FW_TEW-718BRM_v1(1.00.11).zip
SHA-1 Checksum: DFC4C85240E1F08C9DC8FA1616BA340503FFBE45
Date
7/28/2017
File Size
5.75 mb
User's Guide
Filename: UG_TEW-718BRM(v1.0R).pdf
Date
2/14/2013
File Size
2.12 mb


Hardware
Standards

IEEE 802.3, IEEE 802.3u, IEEE 802.1Q, IEEE 802.1p, IEEE 802.11b, IEEE 802.11g, based on IEEE 802.11n technology
Complies with ADSL standards ANSI T1.413 Issue2
G.992.1 (G.dmt, Annex A)
G.992.2 (G.lite)
Complies with ADSL2 standard
G.992.3 (G.dmt.bis, Annex L)
Complies with ADSL2+ standard
G.992.5 (G.dmt.bis+, Annex M)

WAN (ADSL Line Interface)

1 x RJ-11 port (telephone)

LAN

4 x 10/100 Mbps Auto-MDIX RJ-45 ports (option to convert port 1 to WAN port)

Reset / WPS / WLAN On & Off Button

Reset: Reset to factory defaults (Hold for 15 sec.)
WPS: Activates Wi-Fi Protected Setup (WPS) (Hold for 3 sec.)
WLAN On / Off: Enables or disables wireless radio (Hold for 10 sec.)

ATM & PPP Protocols / Modes

VC and LLC multiplexing (Up to 8 PVCs)
Ethernet over ATM (RFC 1483 Bridged) with NAT
RFC 1483 bridged
IP over ATM (RFC 1483 Routed)
PPP over ATM (RFC2364)
PPP over Ethernet (RFC2516)
ATM Traffic QoS (UBR, CBR, VBR, GFR)

Firewall

NAT, SPI, DMZ host, virtual servers, MAC / IP filters, URL / keyword filters, deny WAN ping requests, and WAN stealth mode

Schedules

Define schedules for wireless, virtual server, packet filters, and QoS

Network Protocols/Features

IGMP v1/2/3 proxy and snooping
Static and dynamic routing RIP v1/2
UPnP
DHCP (Dynamic Host Configuration Protocol) server / relay
Dynamic DNS (DynDNS.com, No-IP.com, TZO.com, and dhs.org)
NTP (Network Time Protocol)
PPTP / L2TP / IPsec VPN pass through
IPv6: Static, DHCPv6, PPPoE, 6 to 4, and IPv6 in IPv4 Tunnel, Stateful / Stateless auto-configuration

Quality of Service

Smart-QoS (simple) or manually defined QoS ToS / CoS (Type of service / Class of service) based on IP, TCP/UDP port, MAC, DSCP (Differentiated Services Code Point), and WMM

Management / Monitoring

Local / remote configuration, upgrade firmware, backup / restore configuration via web browser, TR-069 remote management, DoS (Denial of Service) detection, internal system log, Syslog, email alert, SNMP v1/v2c, ping test tool, and Wake-on-LAN (WoL), NAT Status log, Client List log, Web log, Modem log

LED Indicators

Status, ADSL, WLAN, LAN1~LAN4

Power Adapter

Input: 100~240 V AC, 50~60 Hz, 0.2 A
Output: 5 V DC, 1.2 A external power adapter

Power Consumption
Dimension (L x W x H)

189 x 118 x 33 mm (7.4 x 4.6 x 1.3 in.)

Weight
Temperature

Operation: 0° ~ 40°C (32°F ~ 104°F)
Storage: -10° ~ 70°C (14°F ~ 158°F)

Humidity
Certifications
Wireless
Frequency
Modulation

DBPSK / DQPSK / CCK / OFDM (BPSK / QPSK / 16-QAM / 64-QAM)

Modes

Access Point Router
Access Point Only
WDS Hybrid
WDS Only
Universal Repeater

SSID

Broadcast up to 2 SSIDs each with different wireless encryption with support for VLAN mapping

Antenna

1 x 2 dBi detachable dipole antenna (TEW-718BRM5: 1 x 5 dBi detachable dipole antenna)

Data Rate

802.11b: up to 11 Mbps
802.11g: up to 54 Mbps
802.11n: up to 150 Mbps

Security

WEP (HEX/ASCII): 64/128-bit
WPA (AES/TKIP): WPA / WPA2-RADIUS, WPA-PSK / WPA2-PSK

Output Power

802.11b: 17 dBm (typical)
802.11g: 14 dBm (typical)
802.11n: 14 dBm (typical)

Receiving Sensitivity

802.11b: -91 dBm (typical) @ 11 Mbps
802.11g: -91 dBm (typical) @ 54 Mbps
802.11n: -87 dBm (typical) @ 150 Mbps

Channels
PACKAGE CONTENTS
TEW-718BRM
Multi-Language Quick Installation Guide
CD-ROM (User's Guide)
Power adapter (5 V DC, 1.2 A)
Detachable antenna
Network cable (1.5 m / 5 ft.)
RJ-11 telephone cable (1.8 m / 5.4 ft)
Information provided in this document pertain to TRENDnet products and is subject to change at any time, without notice.