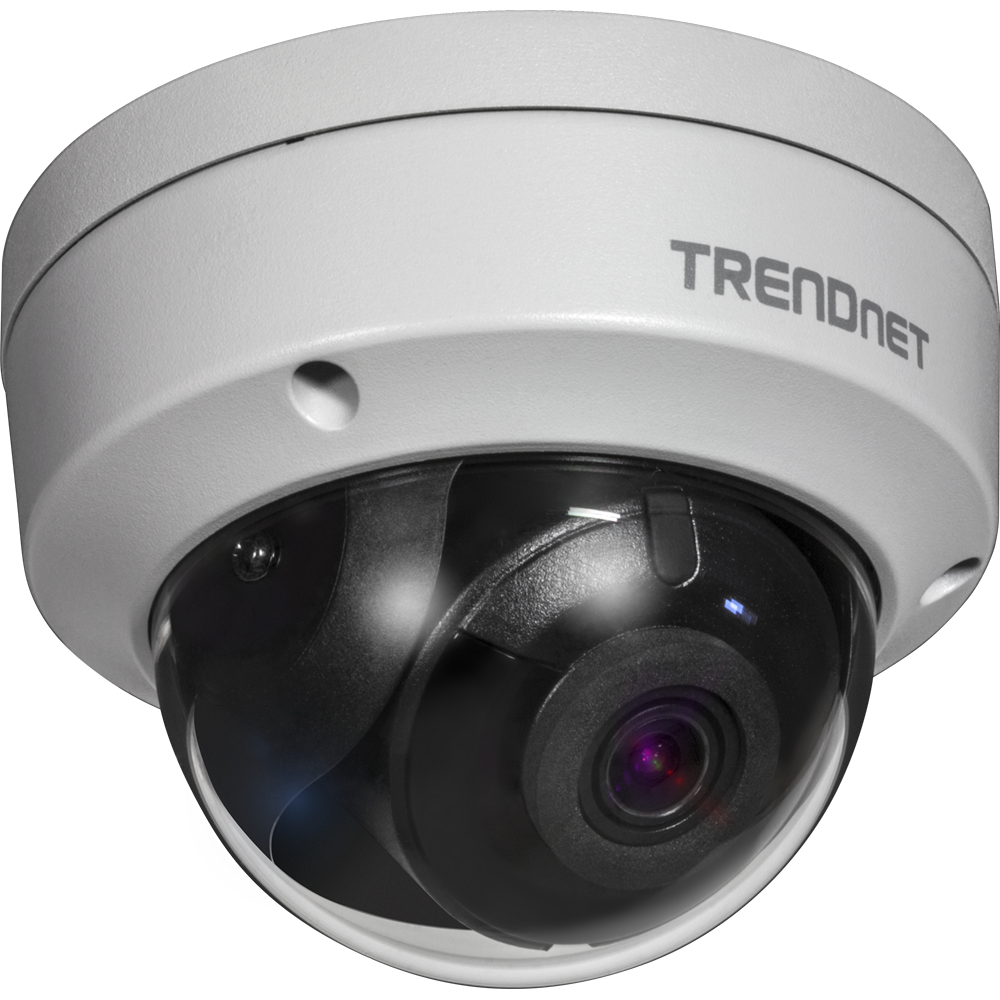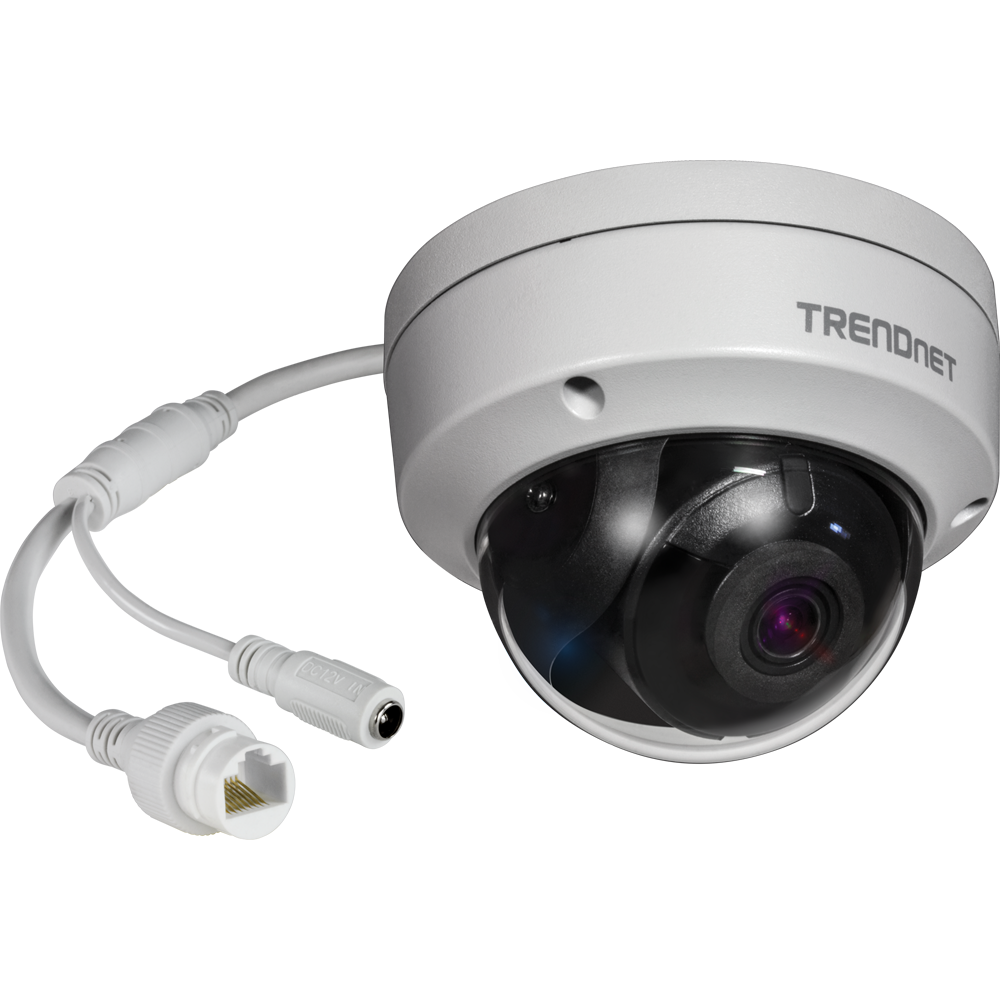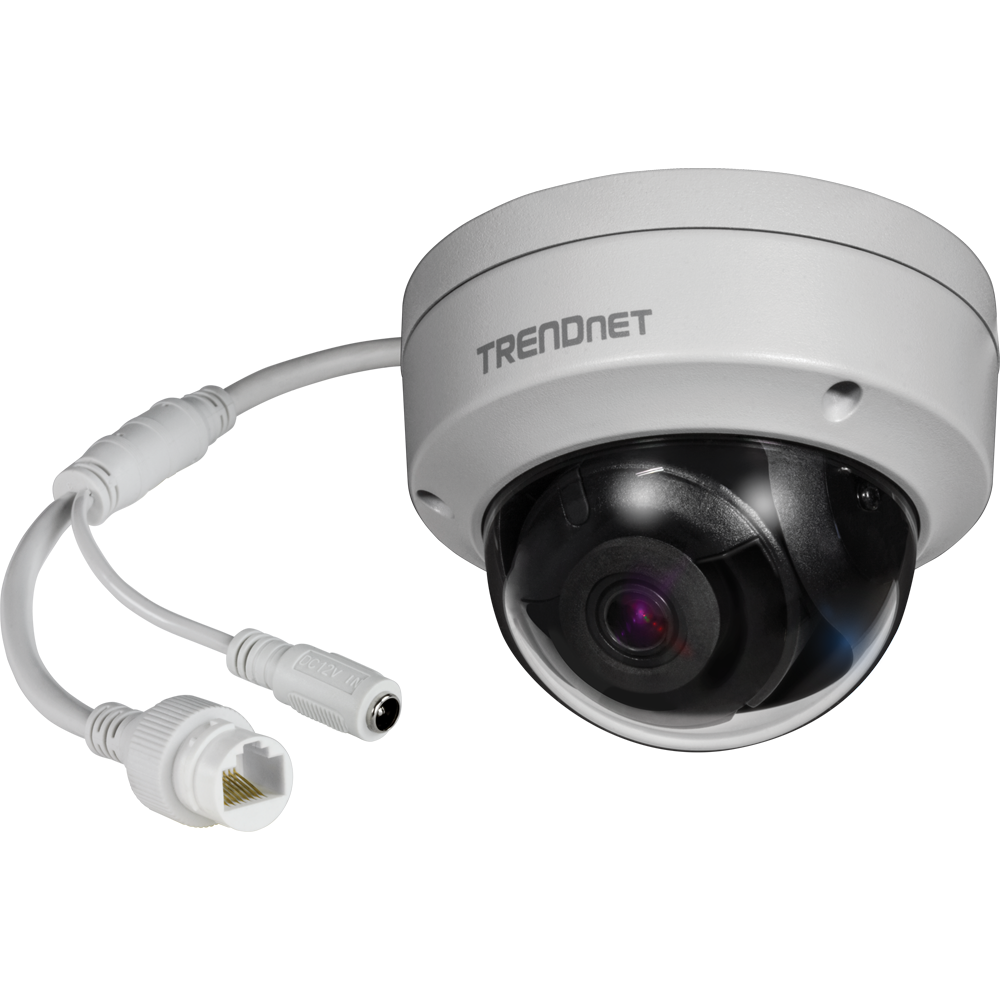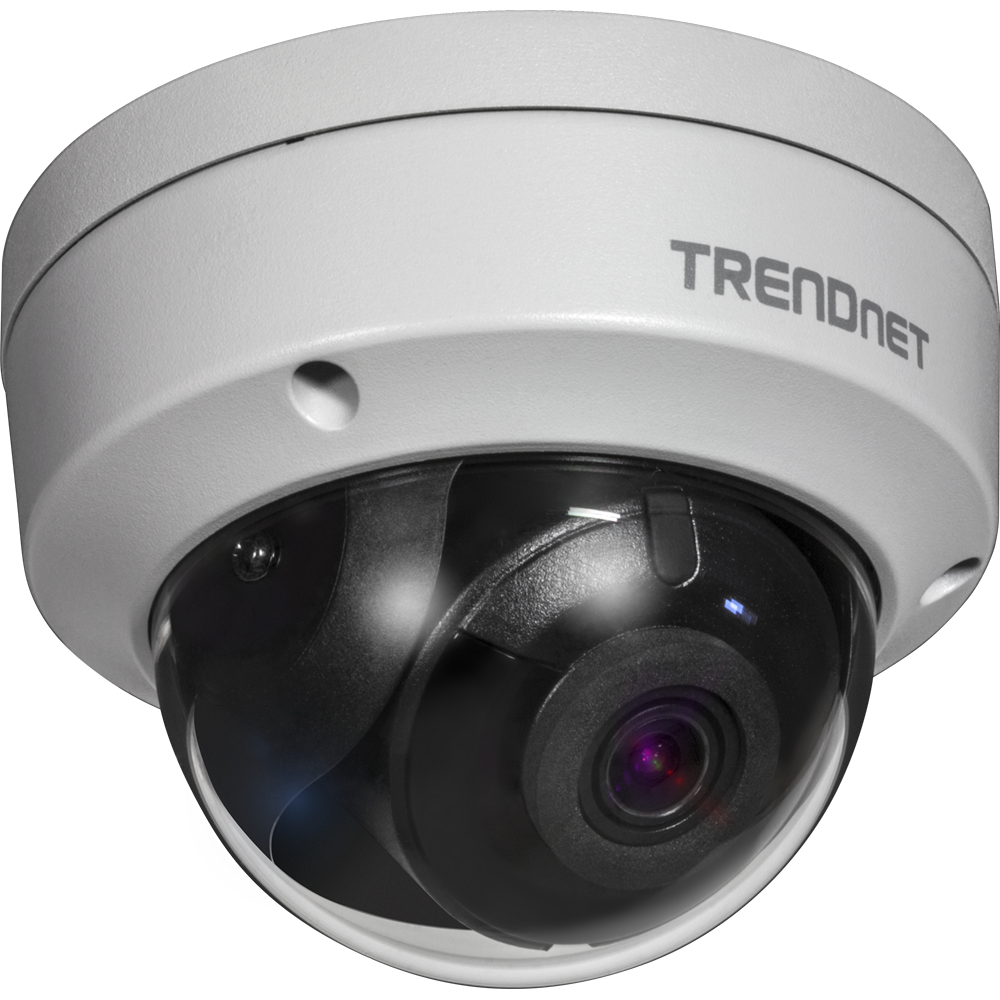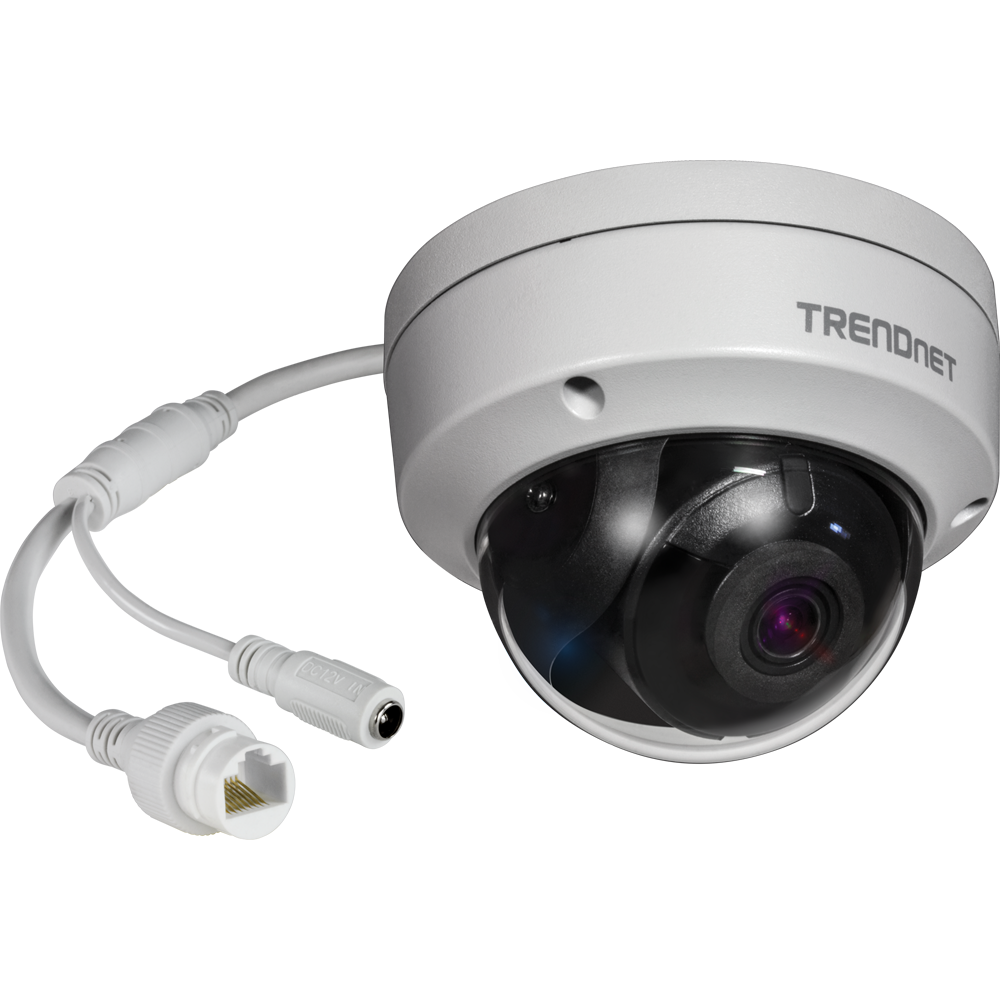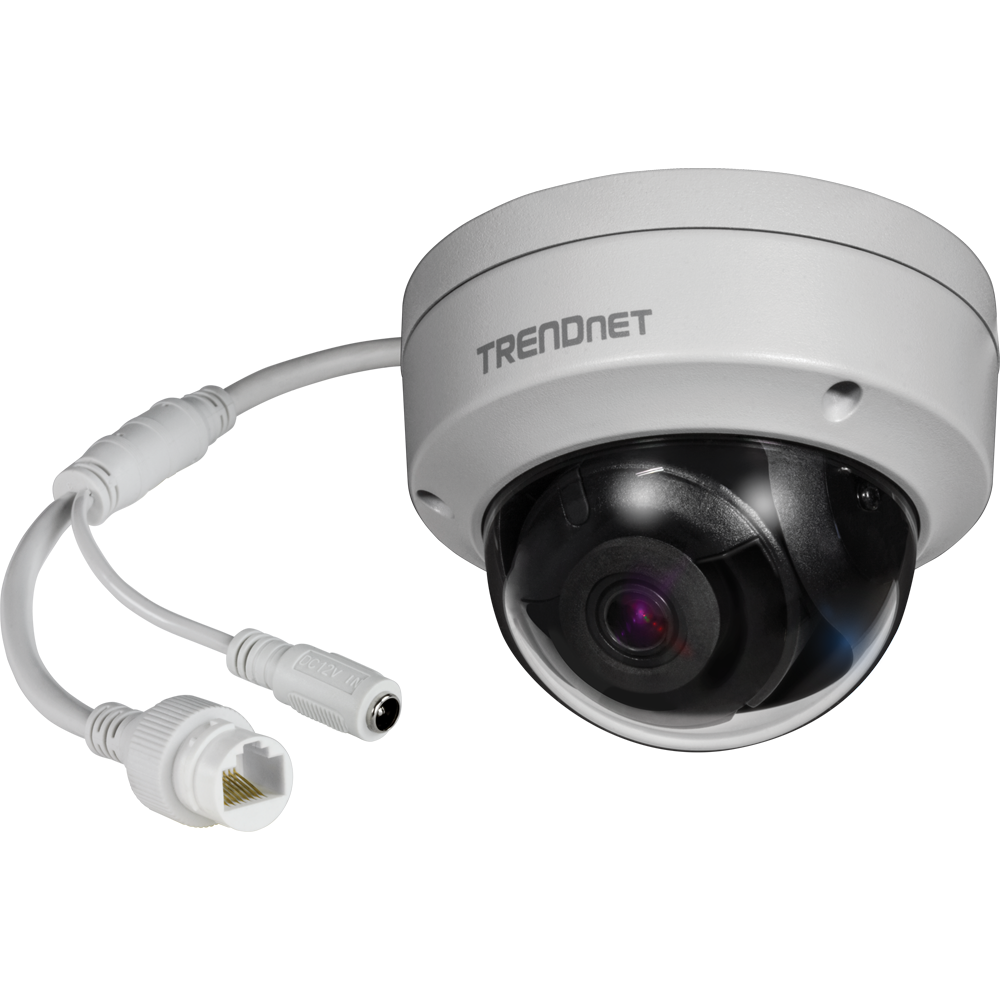 Telecamera di rete a cupola PoE IR WDR 8 MP 4K H.265 da Interno / Esterno
TV-IP1319PI (Version v1.0R)
Installazione codice QR Easy Cloud P2P
Video 8M 4K UHD (3840 x 2160) a 15 fps
LED IR celati smart per una visione notturna fino a 30 metri (98 ft.)
Classificazione climatica esterna IP67
Bilanciamento digitale dell'immagine dell'ampio intervallo dinamico 120dB
Risparmia sui costi d'installazione con Power over Ethernet (PoE)
Registrazione del Programma per rilevazione movimento e allarmi via email
Slot scheda MicroSD (fino a 128GB)
Applicativo mobile gratuito iOS® e applicativo mobile Android™
Firmware
NON aggiornare il firmware di un prodotto TRENDnet mediante connessione wireless.
L'aggiornamento del firmare mediante connessione wireless può danneggiare il prodotto. Eseguire l'aggiornamento del firmware solo con connessione di rete cablata.
Firmware Version: 5.5.3 build 200714
Release Date: 10/2020
Note di emissione:
Fixed motion selection
Improved saving process
Nome del file: FW_5.5.3 (200714).zip
SHA-1 Checksum: 99FFA8A5404F6C5B74074F332316F88F5E416703
Data
10/9/2020
Dimensioni del file
29.12 mb
Mobile Apps
TRENDnet Mira App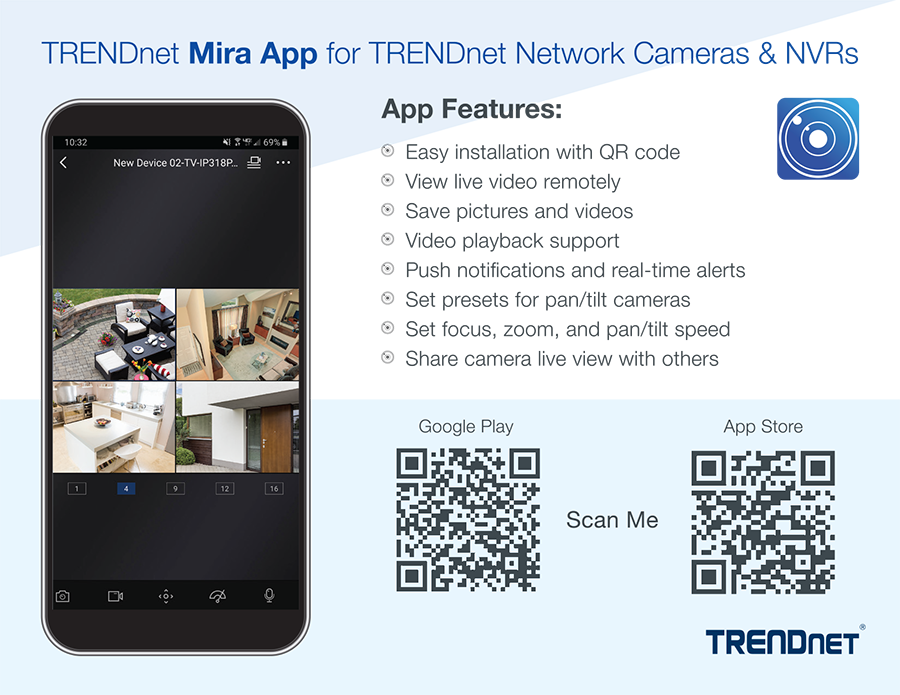 Data
6/18/2020
Guida rapida per l'installazione
---
---
---
---
---
---
---
Guida per l'utente
Nome del file: UG_Mira.pdf
Data
6/18/2020
Dimensioni del file
1.11 mb
---
Nome del file: Mira_App.pdf
Data
6/18/2020
Dimensioni del file
776.21 kb
---
Nome del file: UG_TV-IP1319PI_(v1.0R).pdf
Data
6/18/2020
Dimensioni del file
4.33 mb
Lens

Lunghezza focale: 2,8mm @ F1.2
Sensore: 1/ sensore CMOS 2.5'
Zoom digitale: 4x
WDR: 120dB

Visuale

Angolo orizzontale: 102°
Pan Manuale: Da 0° a 355°
Inclinazione manuale: Da 0° a 75°
Rotazione lenti: Da 0° a 355°

Illuminazione minima

IR spento: 0,01 lux
IR acceso: 0 lux
Distanza IR: 98 ft. (30m)
Lunghezza d'onda IR: 850nm

Compressione

H.265+ / H.265
H.264+ / H.264
MJPEG

Risoluzione

Stream principale: H.265+/H.265/H.264+/H.264: 3840 x 2160 fino a 15 fps
Stream secondario: H.265/H.264/MJPEG: 640 x 360 fino a 30 fps
Terzo flusso: H.265/H.264: 1280 x 720 fino a 30 fps

Hardware Standard

IEEE 802.1x
IEEE 802.3
IEEE 802.3u
IEEE 802.3x
IEEE 802.3af

Interfaccia dispositivo

Porta PoE 10/100Mbps
Slot Scheda Micro SD
Presa di alimentazione
Tasto reset

Slot Micro SD

Supporta Micro SD/SDHC/SDXC (Non incluso)
Fino a 128GB

Alloggiamento

Alloggiamento per condizioni climatiche IP67
Resistente agli urti

Protocollo di rete

IPv4, IPv6, UDP, TCP/IP
DHCP, NTP, DDNS, SMTP, FTP, LLTD
SNMP v1, v2c, v3, QoS/DSCP, IEEE 802.1X
NFS, SMB/CIFS
HTTP, HTTPS
PPPoE
UPnP, RTSP, RTP

Standard di conformità

ONVIF (Profilo S, Profilo G), PSIA, CGI, ISAPI

Dimensioni

110 x 110 x 82.5mm. (4.3 x 4.3 x 3.2 pollici)

Peso
Temperatura di esercizio

-30° – 60° C (-22° – 140° F)

Umidità
Energía

Ingresso: PoE
Consumption: Max. 9W

Adattatore di alimentazione (Modello opzionale: 12VDC1A)

Ingresso: 100 - 240 V CA , 50/60 Hz
Uscita: Adattatore di alimentazione esterno 12V CC 1A

Interfaccia di gestione

Supporta Multi-lingue: Inglese, Francese, Tedesco, Spagnolo e Portoghese
Impostazioni immagine: Luminosità, Contrasto, Saturazione, Nitidezza, Tempo di Esposizione, Guadagno Luminosità dell'Immagine, Commutazione Giorno/Notte. Tecnologia Smart Autocontrollo dell'abbagliamento (Smart IR), Tecnologia di Ripresa Controluce (BLC), Tecnologia di ottimizzazione soggetto in primo piano-sfondo WDR, Bilanciamento del Bianco, Riduzione del Rumore Digitale, Funzione a Specchio, Funzione Rotazione da Orizzontale a Verticale e viceversa dell'immagine, Modalità di Scena, Video Standard
Il WDR (Intervallo Ampio dinamico Digitale) migliora la qualità del video nelle giornate con illuminazione a elevato contrasto
La funzione di Riduzione del Rumore Digitale rimuove il rumore digitale dal segnale video
Registrazione: dal computer o da condivisione SAMBA
Ora, data e sovrascrittura del testo
Filtro indirizzo IP
Registrazione video: programmata, sensore di movimento, e rivelazione intrusione
Sensore di movimento: definire fino a tre aree di rivelazione di movimento e sensibilità di movimento
Maschere video: definire maschere video personalizzate
Funzione di rivelazione manomissione: notifica via email
Rilevazione: rilevazione in tempo reale e movimento attivati
Servizi DNS di dinamici supportati: dyn.com e no-ip.com
Supporto gestione remota
Compatibilità browser: Chrome™ o Firefox® (risoluzione vista dal vivo fino a 1280 x 720), Internet Explorer® (risoluzione vista dal vivo fino a 3840 x 2160)

TRENDnet Mira VMS

Supporta telecamere TRENDnet
Settaggio opzioni di registrazione (rilevamento movimento, programmazione, avvio da evento)
Ricerca e riproduzione
Modalità e opzioni di visualizzazione personalizzate
Compatibilità: Windows® e Mac®

TRENDnet Mira App

Free iOS™ e app Android™
Video della telecamera a visualizzazione in tempo reale
Notifiche push
Scattare snapshot e video
Playback
Condividi la visualizzazione dal vivo con i familiari o gli amici
CE
FCC

Garanzia
CONTENUTO DELLA CONFEZIONE
TV-IP1319PI
Dispositivo a tenuta avversità atmosferiche
Chiave a brugola di sicurezza Torx® (pin-in)
Guida di installazione rapida
Accessori di montaggio telecamera
Information provided in this document pertain to TRENDnet products and is subject to change at any time, without notice.