How do I configure my TBW-103UB if my access point has WPA encryption enabled?
Step 1 Double-click on the wireless icon in your System Tray.

Step 2 Select "802.11g USB 2.0 WLAN Dongle" from the Network Adapter drop down menu. Next double-click the SSID you wish to connect to within the Available Network window.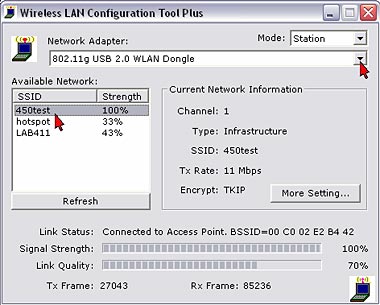 Step 3 The following window will pop-up. If this is the first time you are connecting to this network or you are changing your network key click No.

Step 4 Click Change.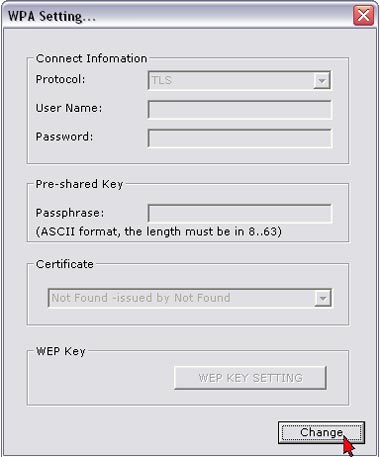 Step 5 Enter the network key into the passphrase box, click Apply then close the window.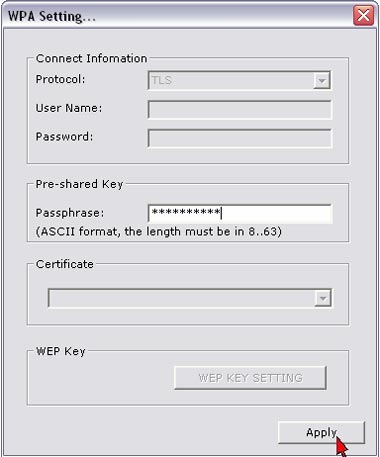 Step 6 Verify the connection status by checking the Link Status, Signal Strength and Link quality fields.