How can I play music on the TV-IP743SIC?
Answer: Open your web browser and in the address bar, enter the camera cloud access address showed on the bottom on your camera.

Enter user name with admin and the password you setup and then click Login.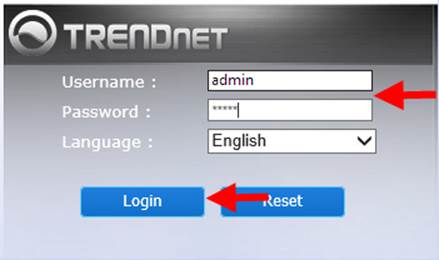 Click the play button in the left column to select the music and it will start playing.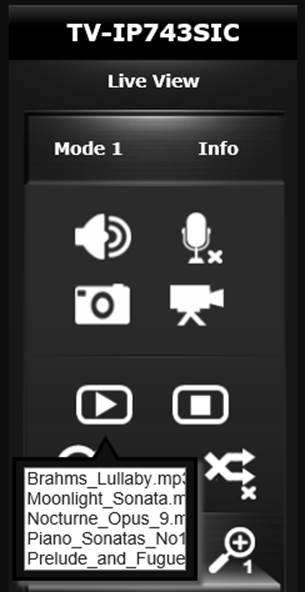 To play the music from your mobile phone open the app and select your camera from the camera list.
Tap the music icon on the bottom of the app.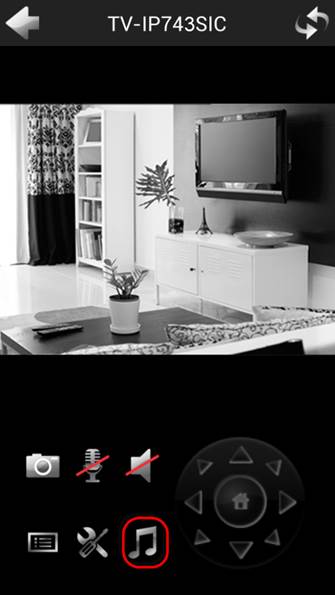 Select the song you would like to play and it will start playing.