How do I upgrade the firmware?
Answer:
Download the latest firmware update from our website here and extract it.
http://www.trendnet.com/support/supportdetail.asp?prod=225_TEG-160WS
Open your web browser and type the IP address of your Switch in the address bar. The default IP address is 192.168.10.200.

Login to the TPE-160WS by entering in the Username and Password, by default they are both admin.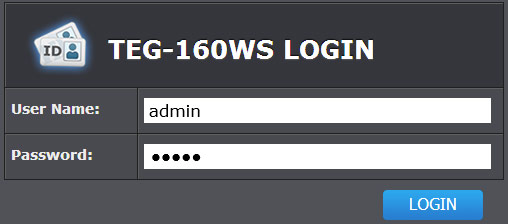 Click Tools > Firmware Upgrade > via HTTP. Click Browse and navigate to the location you extracted the firmware. Select the firmware and click Open.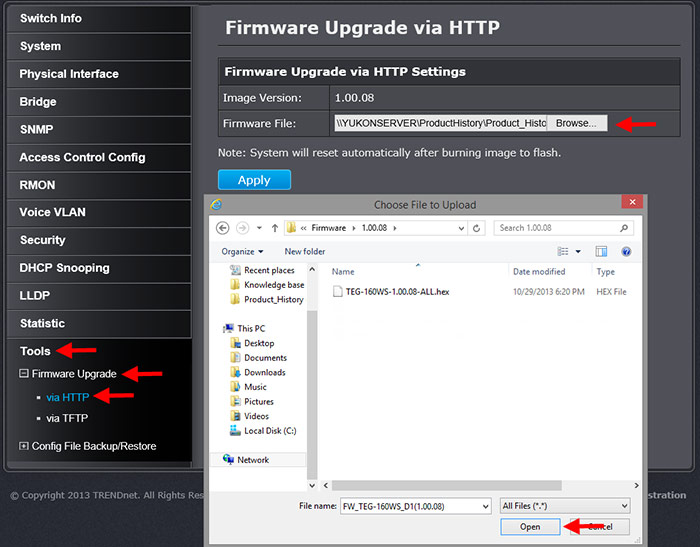 Click Apply to upgrade the firmware.