How do I configure the print server to connect to my wireless network?
Open the utility and click the Configure Server button.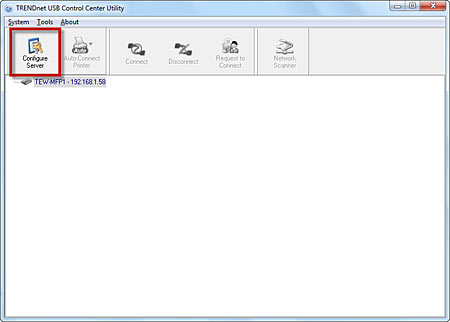 Click the Config link and enter in the username and password.  By default the username and password are both admin.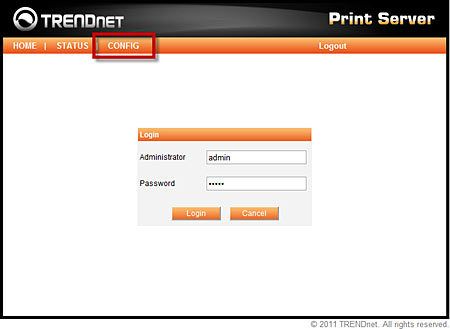 Click the Wireless link and then the Apply button under the Site Survey Setting section.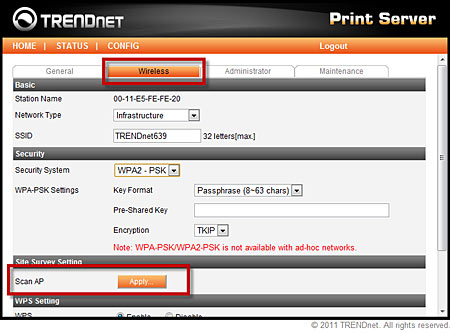 Select your network and then click the Set button.
Please ensure you have entered in the correct encryption values for your network under the Security section.  This is defined by your access point.  If you are unsure what your encryption values are check them by logging into your access point.