How do I view the TV-VS1(P) using SecurView Pro?
After you have the camera configured on your network start SecurView Pro. The default username and password for SecurView Pro are both admin.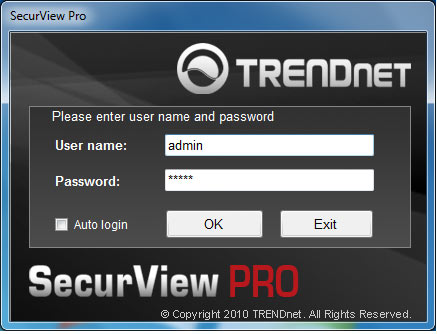 Click on the Device button then click Device Settings.

Click New.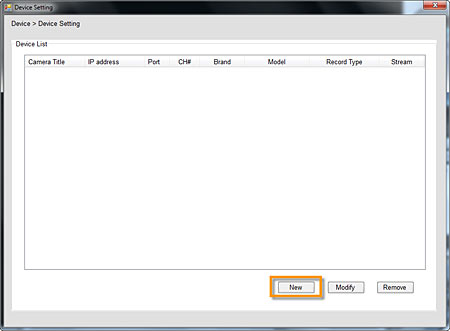 Click on the Device Search button.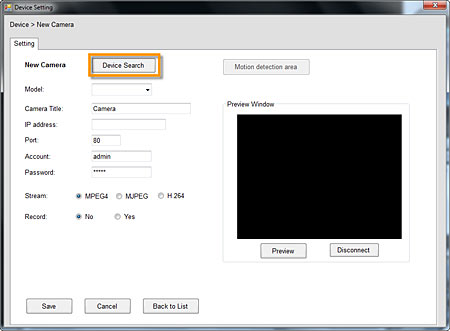 Click Search. Select your camera and click the Add button.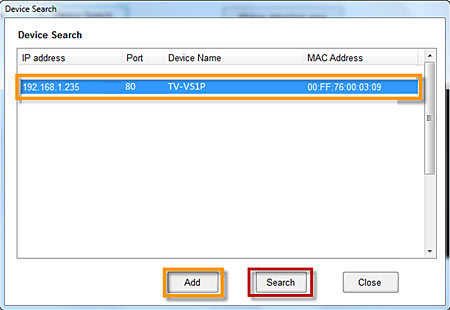 The fields will populate with the camera information. Ensure you enter in the correct username and password then click the Save button.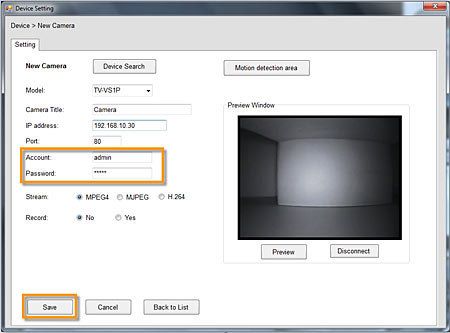 Your camera is now added.