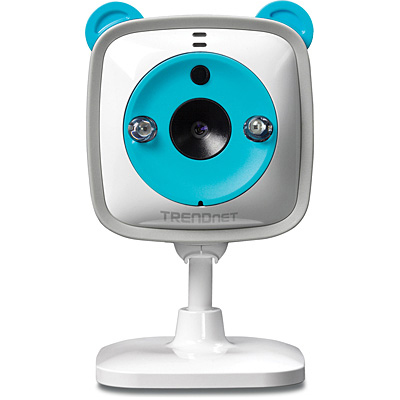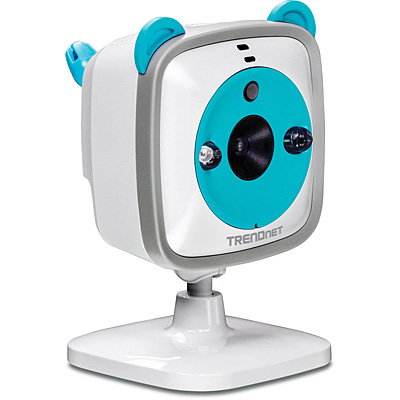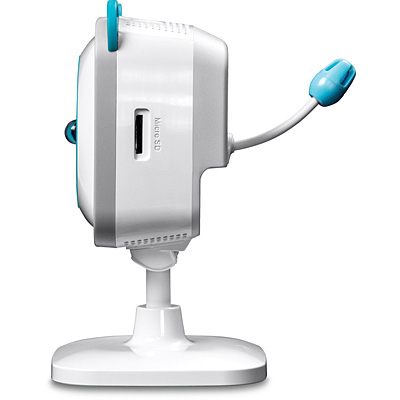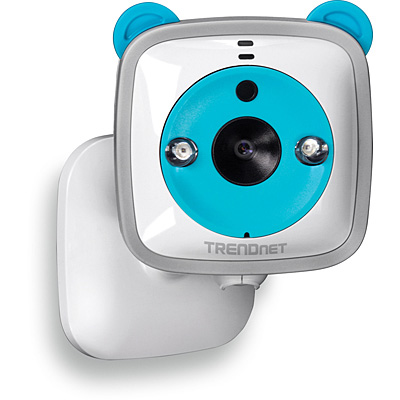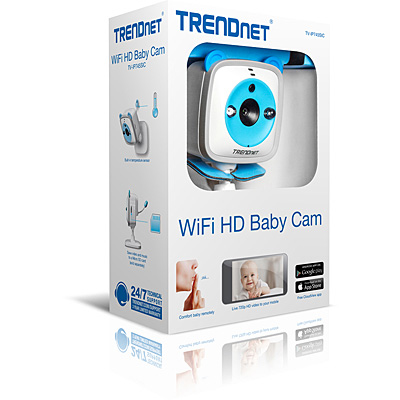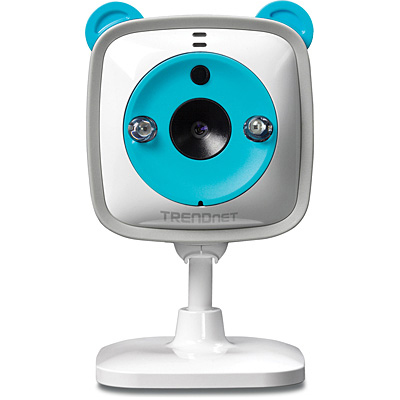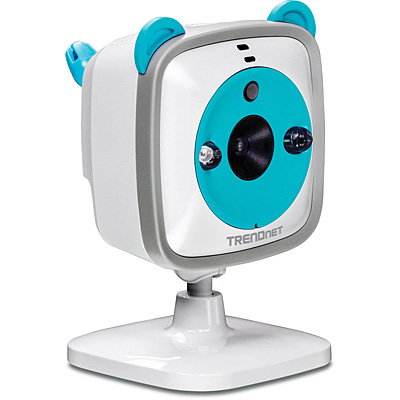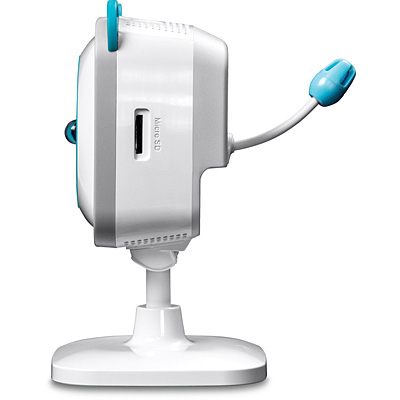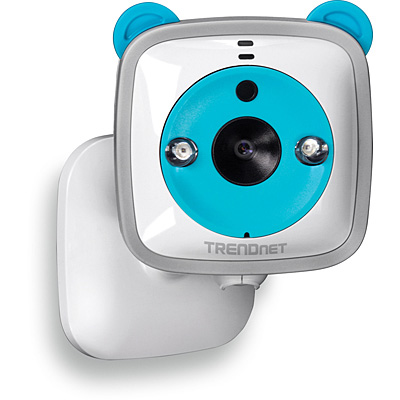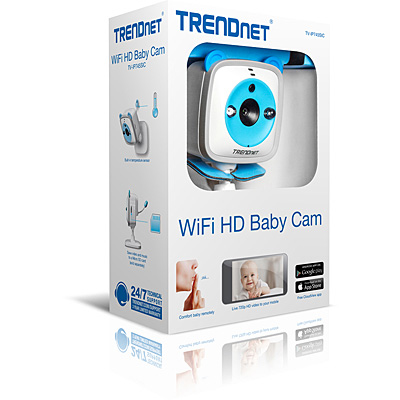 WiFi HD Baby Cam
TV-IP745SIC (Version v1.0R)
Quick App-based setup
Live video to your mobile devices, tablets, and computers
See baby in complete darkness with night vision (7.5 meters, 24 ft.)
Calm your baby with the five pre-installed classical lullabies
Receive motion, sound, or temperature detection video clips via email
Free mobile Apple®(iOS 6-10) and Android™ app and cloud service
Requires a wireless network
Firmware
Version: 1.0.3
Release Date: 11/2015
Note:
Update Plug-in for Mac.
Add push notification feature.
Add automatic firmware upgrade feature.
Fixed Security issues
Filename: FW_TV-IP745SIC_V1(1.0.3).zip
SHA-1 Checksum: 338A91710FA57540FCA1C49A629EE4ED893B5737
Date
7/27/2017
File Size
14.23 mb
Software
Download the TRENDnet Cloud APK then tap it to install.
If prompted to allow the installation of the app from an unknown source, allow it for this instance only then continue with the installation.
Filename: TRENDnet_Cloud_2115.apk
SHA-1 Checksum: 18EBD0275C16A1E8B251C3772A47045BC6EF6D61
Date
1/11/2018
File Size
3.63 mb
---
Software Version: 2.5.9
Release Date: 4/2017
Notes:
Fixed TV-IP420P P/T issue
Filename: TRENDnetViewPro(2.5.9).zip
SHA-1 Checksum: 7CD1D9AE621816395E9FE9644B651F3696388215
Date
7/27/2017
File Size
41.15 mb
TrendnetVIEW Pro Quick Installation Guide
---
---
---
---
---
---
---
---
---
TrendnetVIEW App Quick Installation Guide
Filename: TRENDnetVIEW_App_(iOS).pdf
Date
6/16/2015
File Size
1.90 mb
---
Filename: TRENDnetVIEW_App_(Android).pdf
Date
6/16/2015
File Size
1.90 mb
User's Guide
Filename: UG_TV-IP745SIC(v1.0R).pdf
Date
9/26/2014
File Size
4.23 mb


Why can't I seem to get the plug-in installed using Google Chrome?
Answer: The browser needs to be shut down to install the plug-in and may still be running in the back ground. Right click on the Chrome icon located in your system tray and uncheck Let Google Chrome run in the background. When you shut down Chrome is should finish the install. Alternately you can ...
Why am I only seeing a black and white image?
Answer: The camera by default has an automatic Day/Night detection system. The camera will operate in color while in Day mode and black and white while in Night mode. If the lighting environment is not sufficient to activate day mode please log into the camera using a web browser and change the...
Lens

Focal length: 1.4 mm, F2.4
Focal depth: 120 cm - infinity
Lens: fixed
Sensor: 1/4" CMOS
Zoom: 4x digital

Viewing Angle

Horizontal: 98 °
Vertical: 69 °
Diagonal: 109 °

Minimum Illumination

IR off : 0.5 lux
IR on : 0 lux
Built-in IR cutter
7.5 m (24 ft.) IR illumination distance

Video Resolution

H.264: 1280 x 720 up to 30 fps
MPEG4: 1280 x 720 up to 30 fps
MJPEG: 1280 x 720 up to 5 fps

Audio

Built-in microphone
Built-in speaker

Hardware Standards

IEEE 802.11b
IEEE 802.11g
IEEE 802.11n

Device Interface

Reset button
WPS button
Volume up/ volume down
Music play/ stop
Microphone
Speaker
LED indicators
Micro SD slot (up to 32 GB)
Power jack (micro-USB)
Flexible mounting base

Special Features

Hear and talk through the camera with built-in speaker and microphone
Play five preloaded soothing songs or your own music/voice recordings
Supports four video profiles simultaneously
Flexible mounting base for desktop and wall installations

Network Protocol

IPv4, UDP, TCP, ICMP, ONVIF Profile S
DHCP, NTP, DNS, DDNS, SMTP, FTP
SAMBA, 3GPP
HTTP
UPnP, Bonjour
LLTD, RTSP, RTP, RTCP

Power

Input: 100 – 240 V AC, 50/60 Hz, 0.2 A
Output: 5 V DC, 1.2 A
Consumption: 5 Watts (Max.)

Dimensions

73 x 73 x 105 mm (2.9 x 2.9 x 4.1 in.)

Weight
Operating Temperature
Operating Humidity
Management Interface

Multi-language support: English, French, German, Russian, and Spanish
Image settings: brightness, contrast, saturation, black/white mode, mirror, flip, light source, frequency, white balance, and slow shutter
Recording: continuous, motion detection, and sound detection
Motion detection fields: define custom motion detection areas and motion sensitivity
Sound detection: define sound detection and sound sensitivity
Temperature detection: define temperature hot/cold triggers and threshold
Music storage and playback
Snapshot: real time snapshot, motion detection, and sound detection
Send alert to email and/or upload to FTP
Supported dynamic DNS services: Dyn.com and NO-IP.com
Management Setting: maximum 20 user accounts
Supports remote management
Compatibility: Internet Explorer® 9.0 or higher, Safari® 7.0 and higher

Cloud Service

Free Cloud service
Automatically connect to TRENDnet Cloud camera over the Internet
Password protected Cloud service
Access to live video
Cloud support with your mobile device

TRENDnet CloudView App

Free Apple®(iOS 10 and under) and Android™ apps
View your camera on your mobile device
Take snapshots
Digital zoom
2- way audio support
Music playback

Certifications
Warranty
PACKAGE CONTENTS
TV-IP745SIC
Multi-Language Quick Installation Guide
CD-ROM (User's Guide)
Power adapter (5 V DC, 1.2 A) (3 m/10 ft.)
Camera mounting hardware
Information provided in this document pertain to TRENDnet products and is subject to change at any time, without notice.