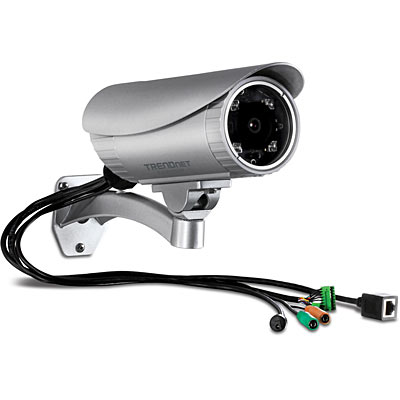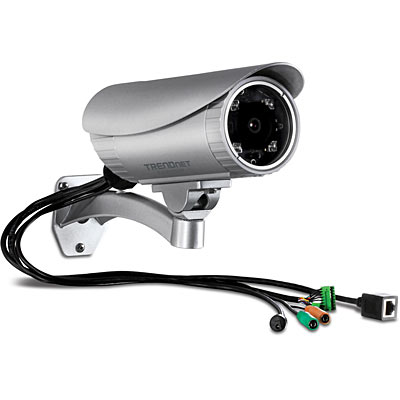 Outdoor PoE Megapixel HD Day/Night Internet Camera
TV-IP322P (Version v1.0R)
Narrow field of vision for long distance monitoring
Night vision up to 20 meters (66 ft.)
Outdoor installation ready with an IP66 weather proof rating
H.264 Megapixel resolution at up to 1280 x 1024
Save installation cost with Power over Ethernet (PoE)
Program motion detection recording and email alerts with complimentary software
DISCONTINUED PRODUCT
The TV-IP322P (Version v1.0R) has been discontinued. For a list of discontinued products,
click here
.
Utility
Filename: SecurViewPro(2.0.0.0_20110418).zip
SHA-1 Checksum: C52595DDC53C6E6B86D81C8B53E8E5C432BE29F7
Date
7/26/2017
File Size
76.92 mb
---
Filename: Utility_IPSetup.zip
SHA-1 Checksum: 522A5EDEE64F05C59240326AD6FA3AB7F0C24A74
Date
7/26/2017
File Size
700.00 kb
Drivers/Utility
Web plug-in for MAC OSRelease Date:
07/2018
Release Note:
Updated latest Mac OS 10.12 support
Filename: Mac_Plugin.zip
SHA-1 Checksum: 52A5EC411C0FC29CF41C3557E08437EA83AE5B16
Date
7/31/2018
File Size
3.66 mb
Firmware
DO NOT upgrade firmware on any TRENDnet product using wireless connection.
Firmware upgrade over wireless connection may damage the product. Please perform firmware upgrade with "wired" network connection only
Firmware Version: 1.0.4
Release Date: 9/2014
Notes:
Support Java Applet
Fixed Active X issue.
Note:
Please do not save the camera's configuration file from the old firmware and restore it after the firmware upgrade.
After a successful firmware upgrade, please reset the camera to factory default and reconfigure the camera. We strongly recommend that you change the camera's administrator's account password.
Filename: FW_TV-IP322P(1.0.4).zip
SHA-1 Checksum: 90005BEC17DFFC3F91EDBBDD15C806B12BBF64FD
Date
7/26/2017
File Size
5.06 mb
Software
Version 1.10.0
Product Information
Filename: TRENDnetView_EVO__x64_1.10.0.zip
SHA-1 Checksum: 2B5BD0BFFF960D487E4ADFC1130AE0B64220A986
Date
8/2/2018
File Size
367.72 mb
---
Version 1.10.0
Product Information
Filename: TRENDnetView_EVO__x86_1.10.0.zip
SHA-1 Checksum: 2963E3F4127E318913ABCDA69CB347364CB39448
Date
8/2/2018
File Size
261.77 mb
TrendnetVIEW App Quick Installation Guide
Filename: TRENDnetVIEW_App_(iOS).pdf
Date
6/24/2014
File Size
1.90 mb
---
Filename: TRENDnetVIEW_App_(Android).pdf
Date
6/24/2014
File Size
1.90 mb
User's Guide
Filename: UG_TV-IP322P(v1).pdf
Date
4/4/2013
File Size
7.72 mb


Camera
General

Sensor: 1/3" Megapixels color CMOS sensor
Resolution: 1280 x 1024 pixels
Board Lens
Focal Length: 12mm
Aperture (F/No): F1.8
Minimum illumination: 0 Lux (Night vision)
Viewing Angle:
Diagonal: 32 degree
Horizontal: 27 degree
Vertical: 18 degree

Image & Video

Compression: H.264, MPEG-4, and MJPEG
Exposure/white balance/gain control: automatic
Built-in ICR

Audio

External microphone in
Sensitivity: -48dB +/- 3dB
Frequency:50~16000Hz
Format: PCM/AMR

Pan/Tilt/Zoom

Protocol: Pelco D, Pelco P

32 presets
GPIO

Ground, GPIO in/out, RS485, 12V DC, 24V AC

SD Slot

Supports SD/SDHC (up to 32GB)

Hardware
Network

IEEE 802.3u 10/100Mbps Fast Ethernet
IEEE 802.3af PoE

LED
IR Wavelength
Reset Button

Reboot or restore to factory default

Power Over Ethernet

PoE Power on RJ-45 pin 3,6 for Power+ and pin 1,2 for Power-

Power Consumption
Power

12 V DC, 1.5 A external power adapter (for non-PoE installations)

Dimension

235 x 110 x 89 mm (9.3 x 4.3 x 3.5 in.)

Weight
Operating Condition

Temperature: -20°C ~ 60°C (-4°F ~ 140°F)
Wind Velocity: 130km/hr
Humidity: Max. 90% (non-condensing)

Certifications
Requirement
Management Interface

Internet Explorer 6.0 or above

To Run TRENDnetVIEW

Windows 7 (32/64-bit), Vista (32/64-bit), XP (32/64-bit)

TRENDnetVIEW

Channel: supports up to 32 cameras
Record/Playback/Motion Detection

Network Protocols

TCP/IP, IPv4, IPv6, UDP, ICMP, DHCP, NTP, DNS, DDNS, SMTP, FTP, HTTP, HTTPs, Samba, PPPoE, UPnP, Bonjour, RTP, RTSP, and RTCP

Management
Remote

Remote management supported

Backup/Restore

Save/retrieve configuration files

Settings
Image

Brightness, saturation, sharpness, and mirror (horizontal/vertical)

Video

Encoding type: H.264, MPEG-4, MJPEG
Compression: 5 levels
Resolution/Frame Rate:
SXGA (1280 x 1024) up to 15fps
VGA (640x480) up to 30fps
QVGA (320x240) up to 30fps
QQVGA (160x120) up to 30fps
Multi-Stream
H.264: SXGA, VGA, QVGA, QQVGA
MPEG4: VGA, QVGA, QQVGA
MJPEG: SXGA, VGA, QVGA, QQVGA

Recording

Recording type: continuous, schedule, or motion detection with software

Event Management

Event trigger: motion, GPIO, schedule
Store video file to SD card
Send Instant message to Jabber client via Jabber server

QoS
Port Settings
Digital Zoom
Dynamic DNS
Time

Synchronize with NTP server or set time/date manually

SMTP

SMTP mail supported up to 2 destination accounts

System Log
PACKAGE CONTENTS
TV-IP322P
Multi-language Quick Installation Guide
CD-ROM (Utility & User's Guide)
Power adapter (12 V DC, 1.5 A)
Network Cable (1.5 m/ 5 ft.)
GPIO Adapter
Spiral Cable Wrap
Camera Bracket
Information provided in this document pertain to TRENDnet products and is subject to change at any time, without notice.