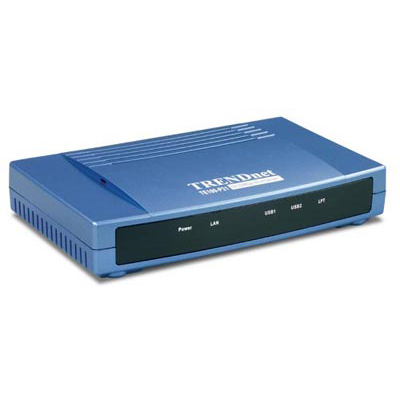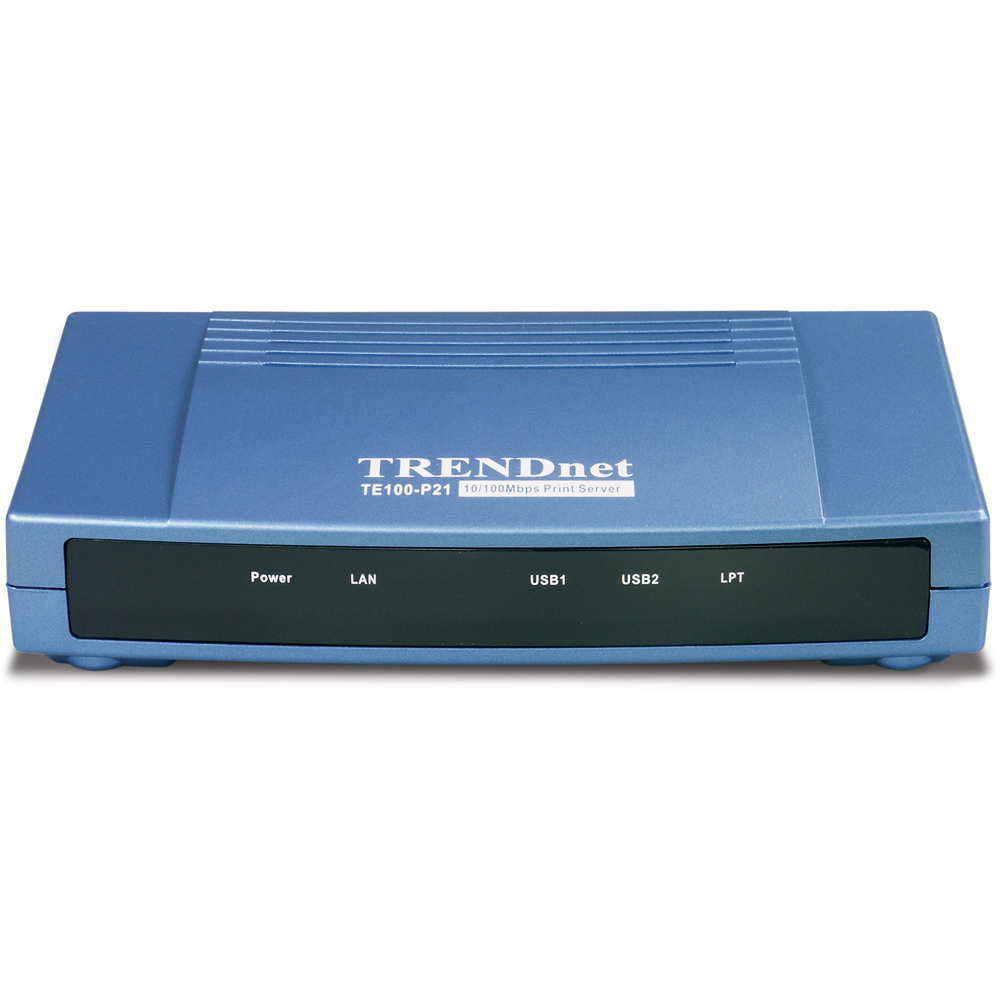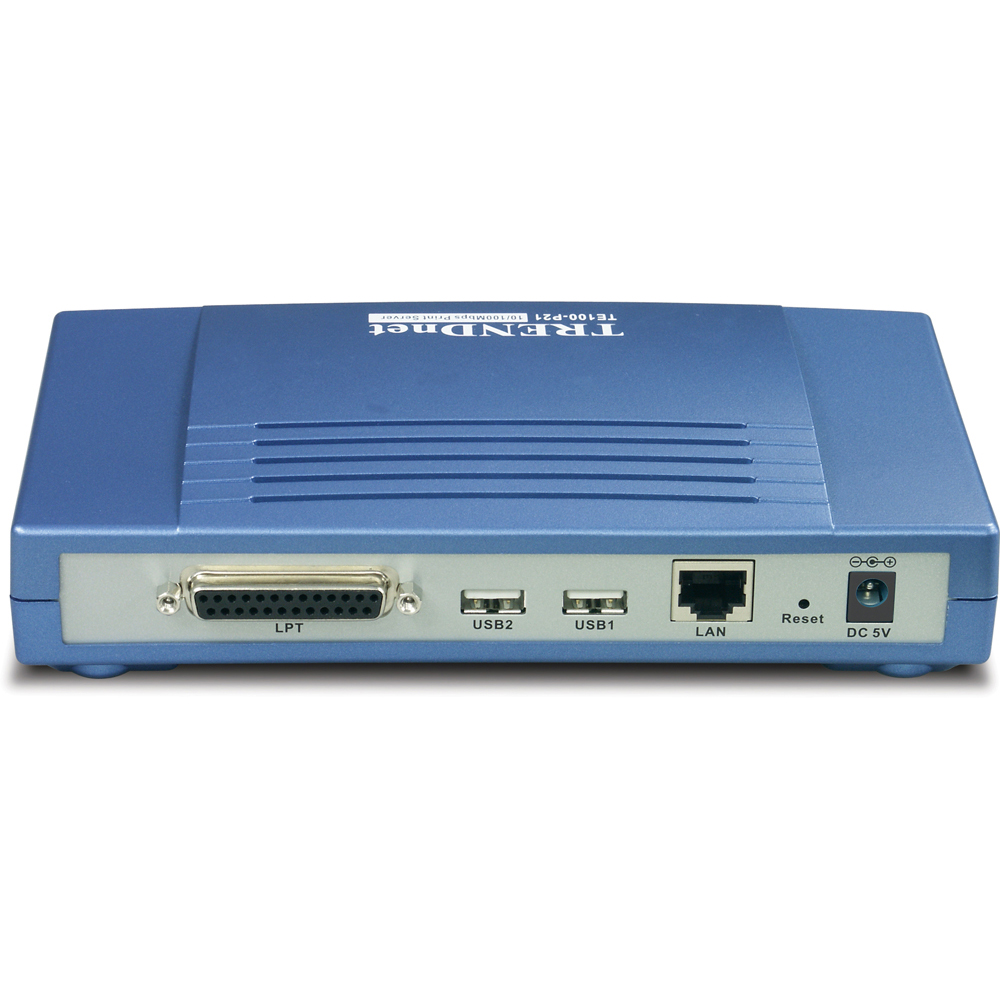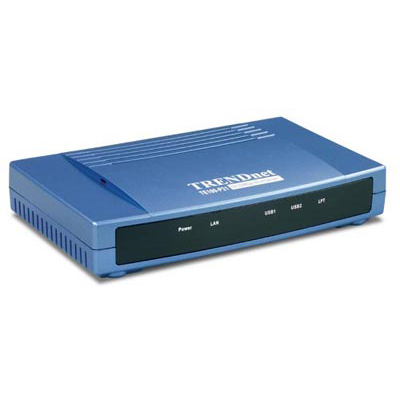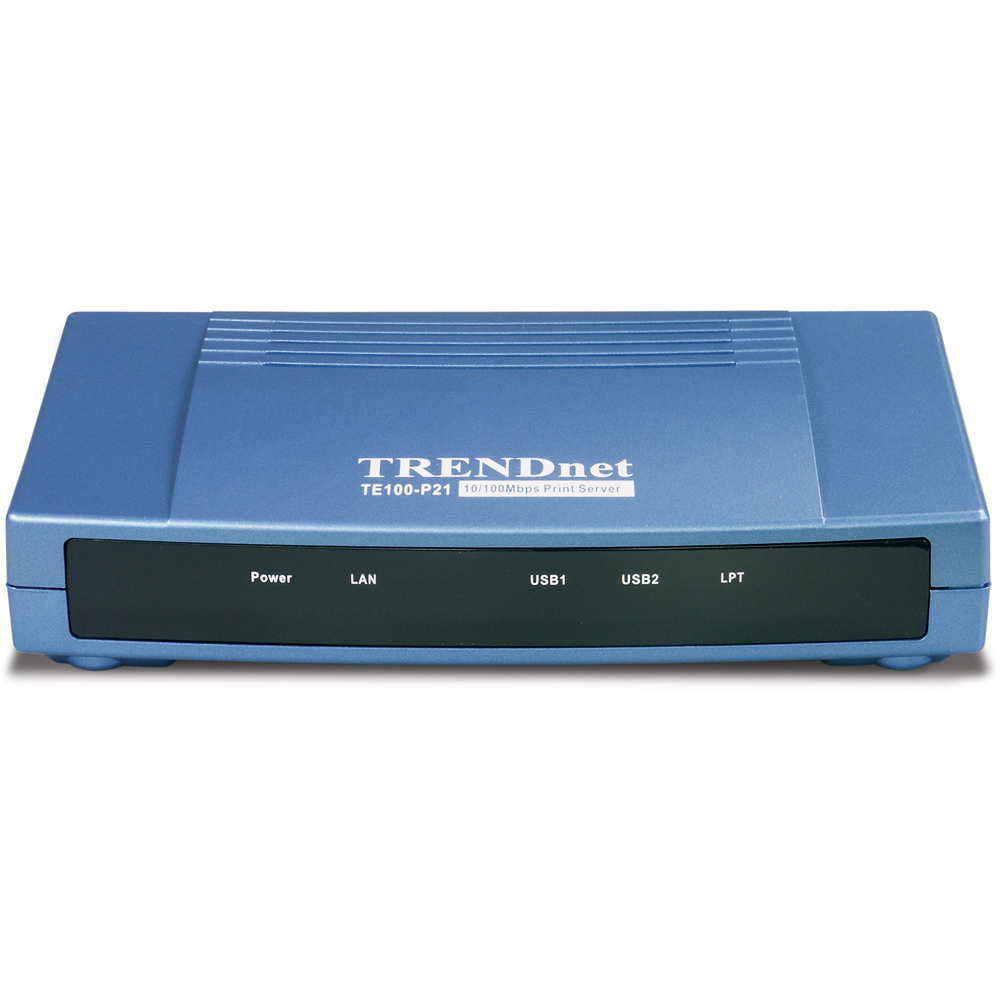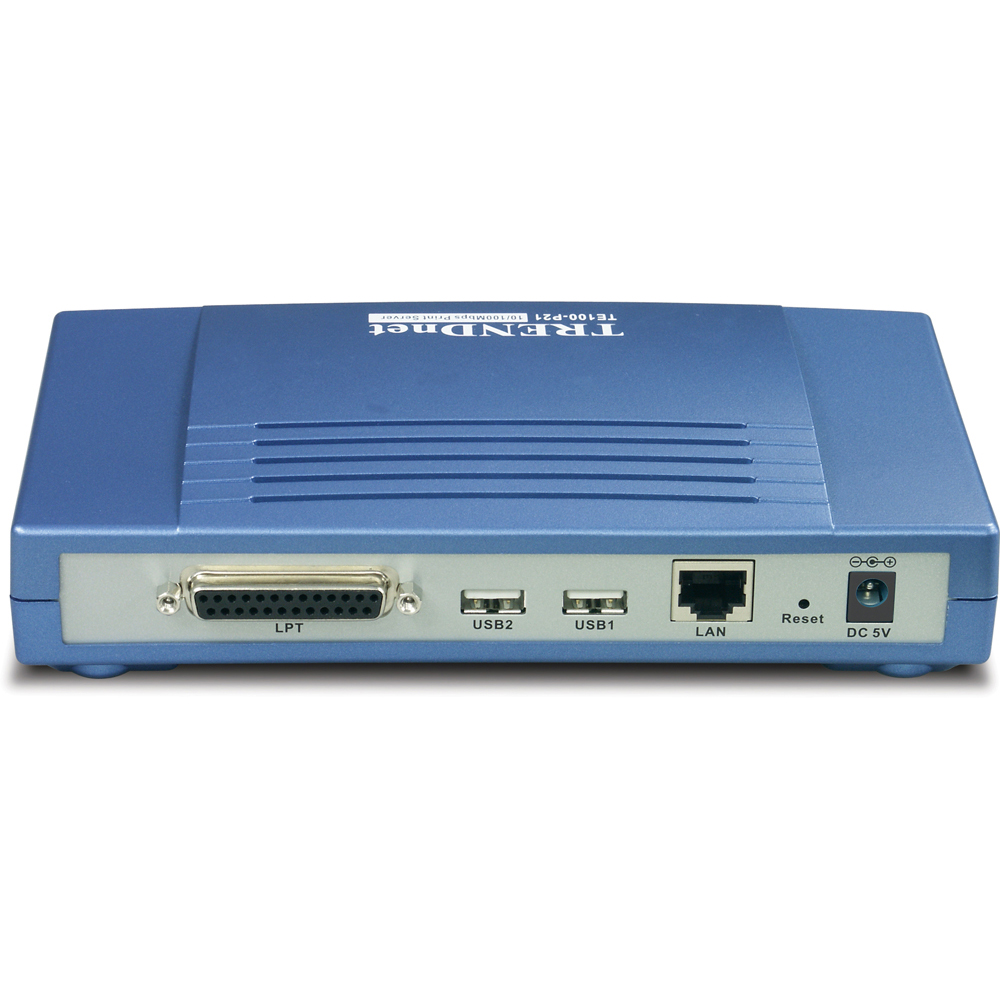 10/100Mbps Multi-Port Print Server 2 USB 2.0 & 1 Parallel Printer Port
TE100-P21 (Version 1.0)
DISCONTINUED PRODUCT
The TE100-P21 (Version 1.0) has been discontinued. For a list of discontinued products,
click here
.
Datasheet
Filename: Spec_TE100-P21(English).pdf
Date
1/27/2005
File Size
222.50 kb
---
Filename: Spec_TE100-P21(French).pdf
Date
1/27/2005
File Size
207.98 kb
---
Filename: Spec_TE100-P21(German).pdf
Date
3/28/2005
File Size
207.45 kb


Hardware
LAN Standards:

IEEE 802.3 10Base-T
IEEE 802.3u 100Base-TX

Printer Interface:

1 x Parallel DB25 (Female) Port
2 x USB 2.0, 1.1 Compliant USB Type A Port

LAN Port:

10/100Mbps Auto-Negotiation UTP/STP RJ-45 Port

CPU:
SDRAM:
Flash ROM:
LED:

Power, Link/Act, USB1, USB2, LPT

Transport Protocol:

TCP/IP, SMB, NetBEUI, AppleTalk

TCP/IP Protocol Supported:

BOOTP, SNMP, Telnet, TFTP, FTP, LPD, RARP, DHCP, IPP

OS Support:

Windows 95/98(SE)/ME/NT/2000/XP/2003
Netware 5.x NDPS LPR Remote Printing (TCP/IP)
HP-UX Unix, Sun OS, Solaris, SCO Unix, AIX
Unixware, Linux & Mac OS (AppleTalk)

Management:

PS Utility or Web-Browser Configuration

Power:

5V DC 2.4A External Power Adapter

Dimensions (LxWxH):

195 x 120 x 30mm (7.7 x 4.7 x 1.25 inches)

Weight:
Temperature:

Operating : 0 ° ~50 ° C (32 ° ~122 ° F)
Storage: -25 ° ~55 ° C (-13 ° ~131 ° F)

Humidity:
Certifications:
PACKAGE CONTENTS
TE100-P21
Quick Installation Guide
Utility CD-ROM
Power Adapter (5V DC, 2.4A)
Information provided in this document pertain to TRENDnet products and is subject to change at any time, without notice.