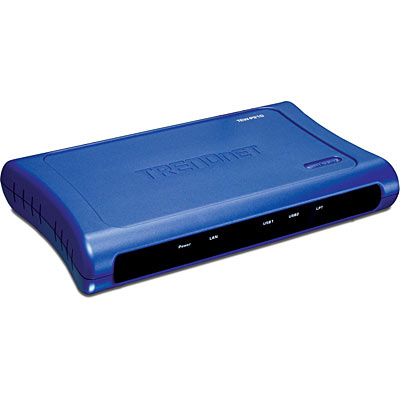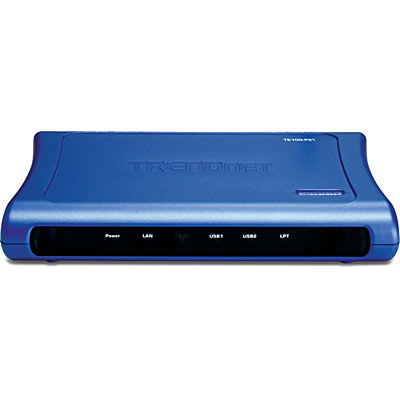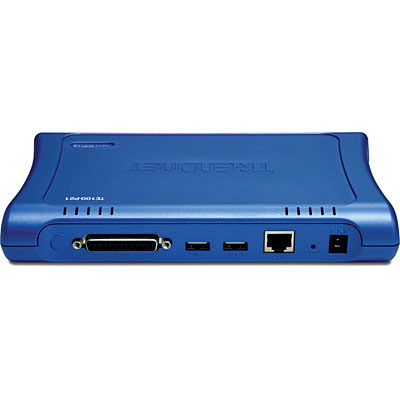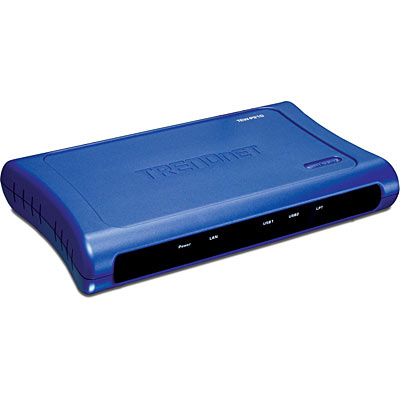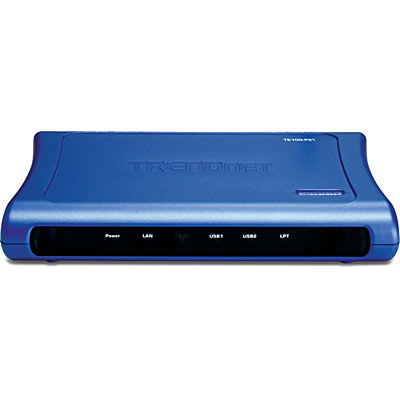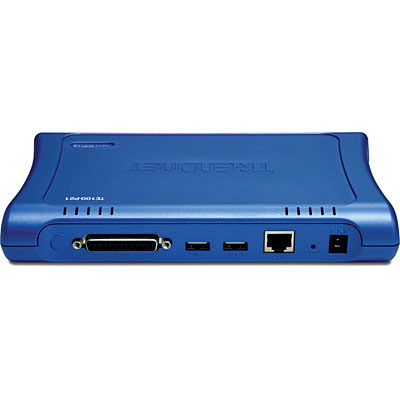 3-Port Print Server
Turns standalone USB or parallel printers into a shared network resource
Designed to accommodate 2 USB port printers and 1 parallel port printer
Provides high speed USB 2.0 printing
Manages print server through web browser or utility
DISCONTINUED PRODUCT
The TE100-P21 (Version 2.x) has been discontinued. For a list of discontinued products,
click here
.
Firmware
DO NOT upgrade firmware on any TRENDnet product using wireless connection.
Firmware upgrade over wireless connection may damage the product. Please perform firmware upgrade with "wired" network connection only
Version: v3.43
Date: 7/2013
Notes:
Improved Security
Filename: FW_TE100-P21(v3.43).zip
SHA-1 Checksum: 9A9E3F27E66E79C5F2000DAAA132B73B6669D65A
Date
7/25/2017
File Size
439.85 kb
User's Guide
Filename: UG_TE100-P21(V2.1).pdf
Date
3/2/2006
File Size
5.00 mb
Frequently Asked Questions (FAQ)


Hardware
Standards

IEEE 802.3 10Base-T
IEEE 802.3u 100Base-TX

Printer Interface

2 x USB 2.0 Type A Port
1 x Parallel DB25 (Female) Port

LAN Port

10/100Mbps Auto-Negotiation UTP/STP RJ-45 Port

CPU
SDRAM
Flash ROM
LED

Power, LAN, USB1, USB2, LPT

Transport Protocol

TCP/IP, SMB, NetBEUI, AppleTalk

TCP/IP Protocol Supported

BOOTP, SNMP, Telnet, TFTP, FTP, LPD, RARP, DHCP, IPP

OS Support

Windows 7(32/64-bit)/Vista(32/64-bit)/2003 Server/XP(32/64-bit) /2000/XP/2003/Vista/7
Netware 5.x NDPS LPR Remote Printing (TCP/IP)
HP-UX Unix, Sun OS, Solaris, SCO Unix, AIX
Unixware, Linux
Mac OS 10.1~10.6

Management

PS Utility, PS Monitor or Web-Browser Configuration

Power

5V DC 2.5A External Power Adapter

Dimensions

206 x 122 x 34mm (8.1 x 4.8 x 1.3 in.)

Weight
Temperature

Operating: 0°~50°C (32°~122°F)
Storage: -25°~55°C (-13°~131°F)

Humidity
Certification
PACKAGE CONTENTS
TE100-P21
Multi-Language Installation Guide
CD-ROM(Utility & User's Guide)
Power Adapter (5V DC, 2.5A)
Information provided in this document pertain to TRENDnet products and is subject to change at any time, without notice.