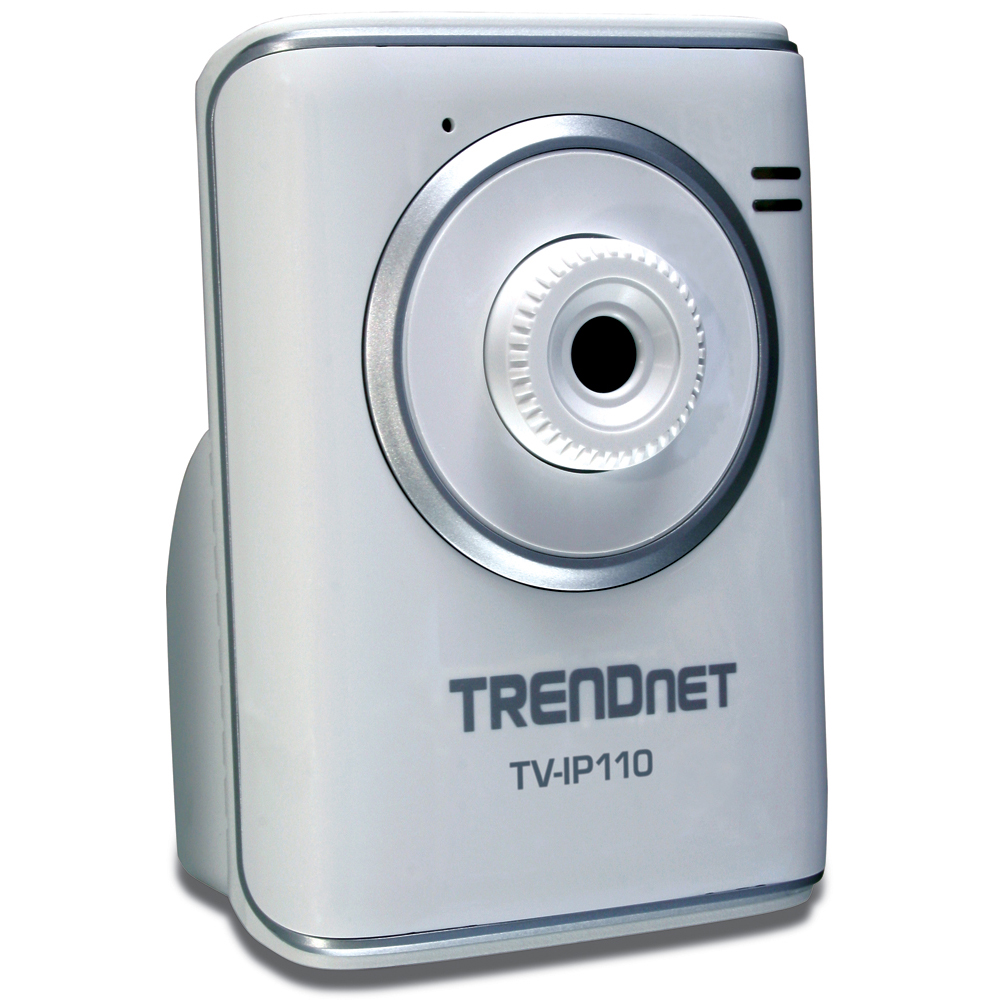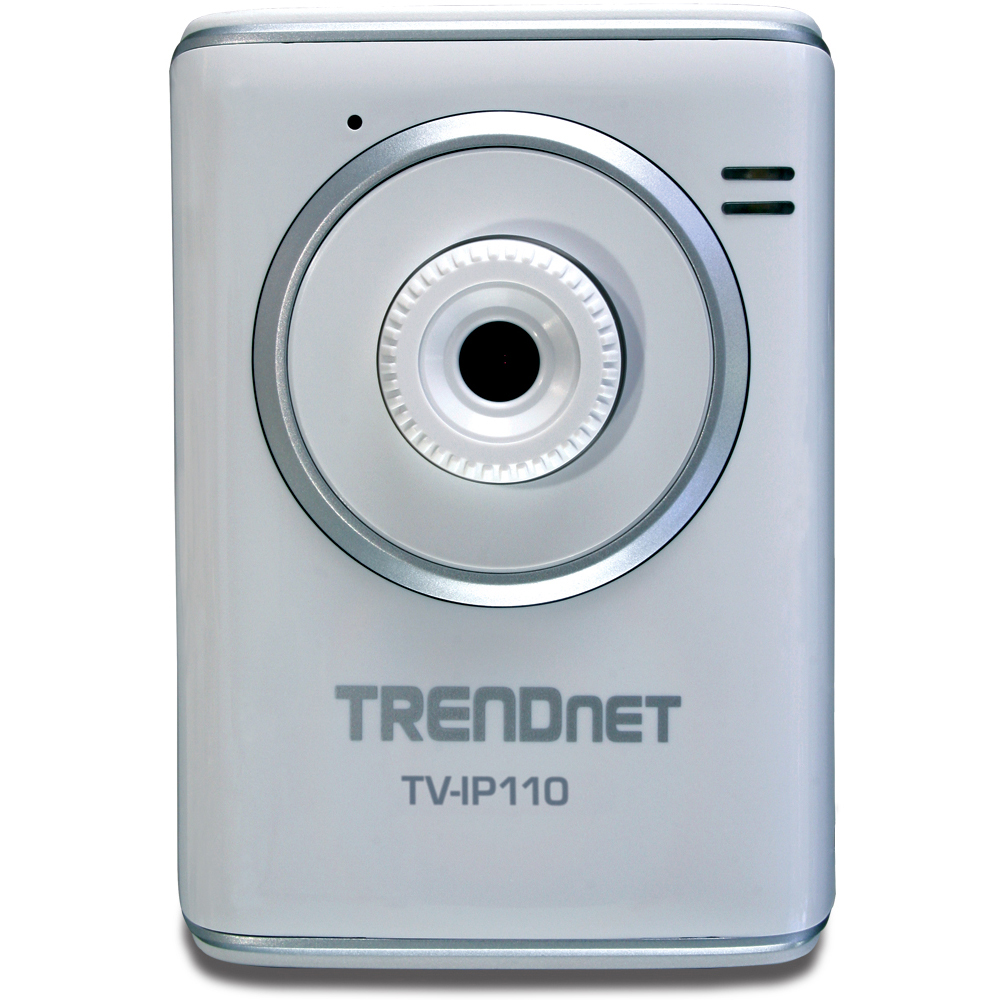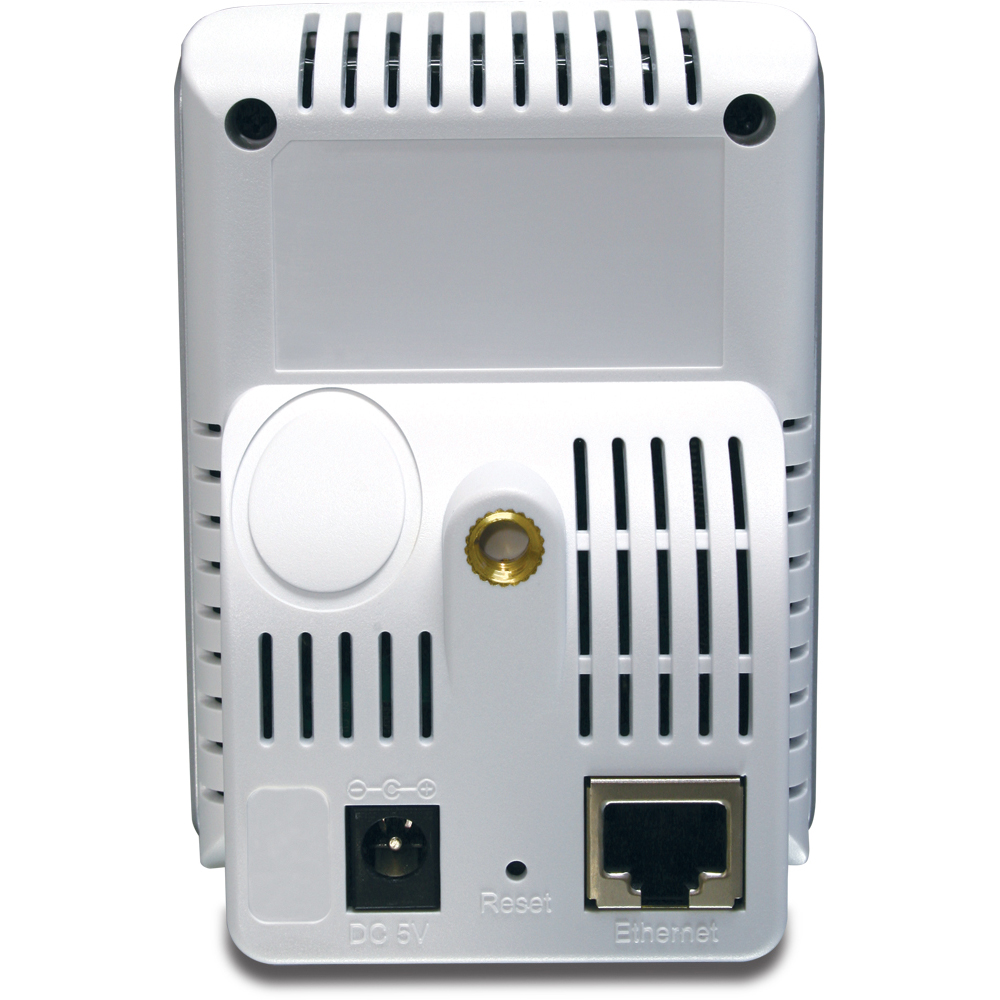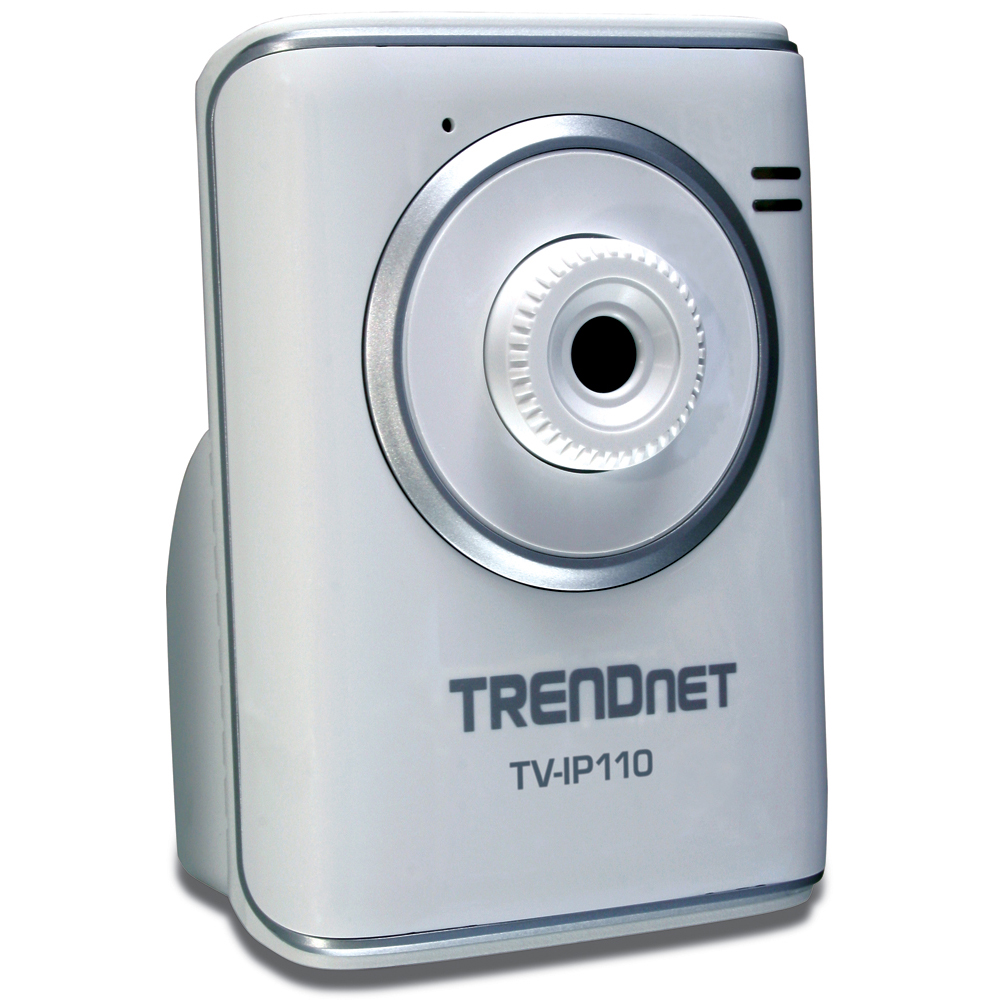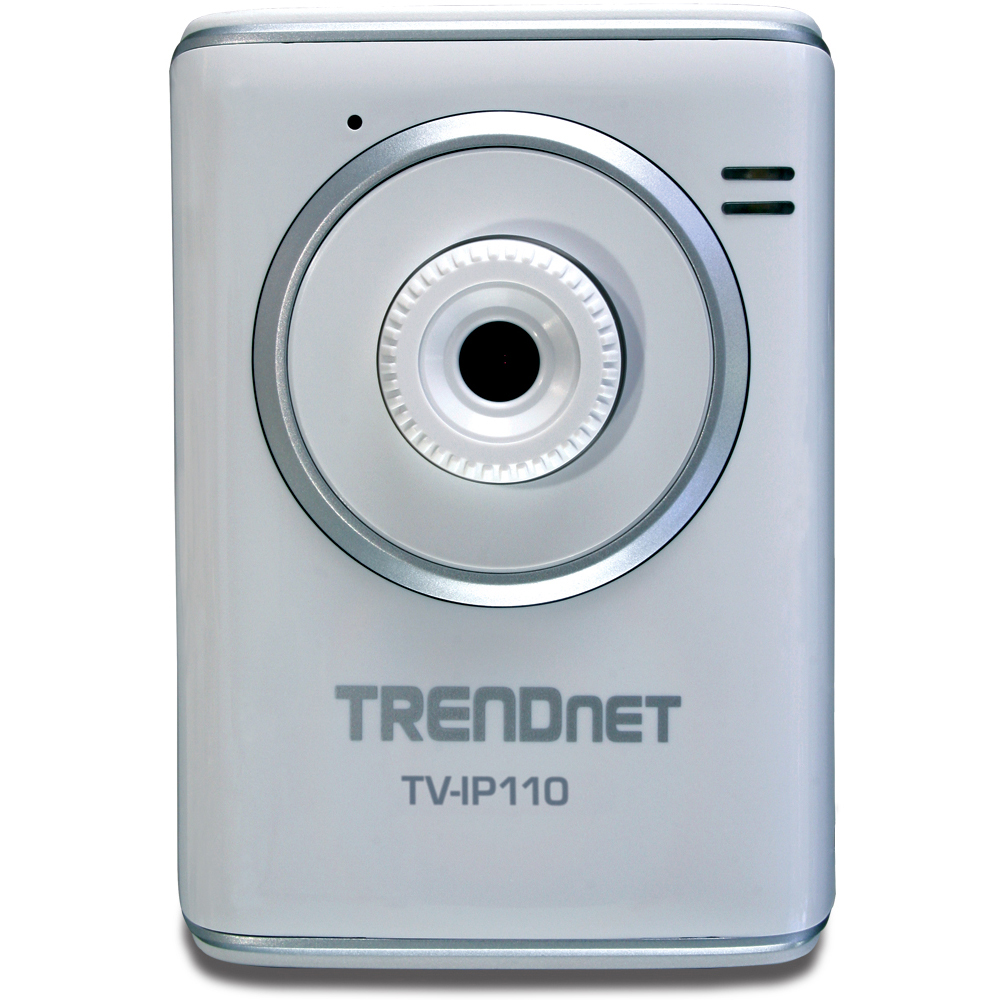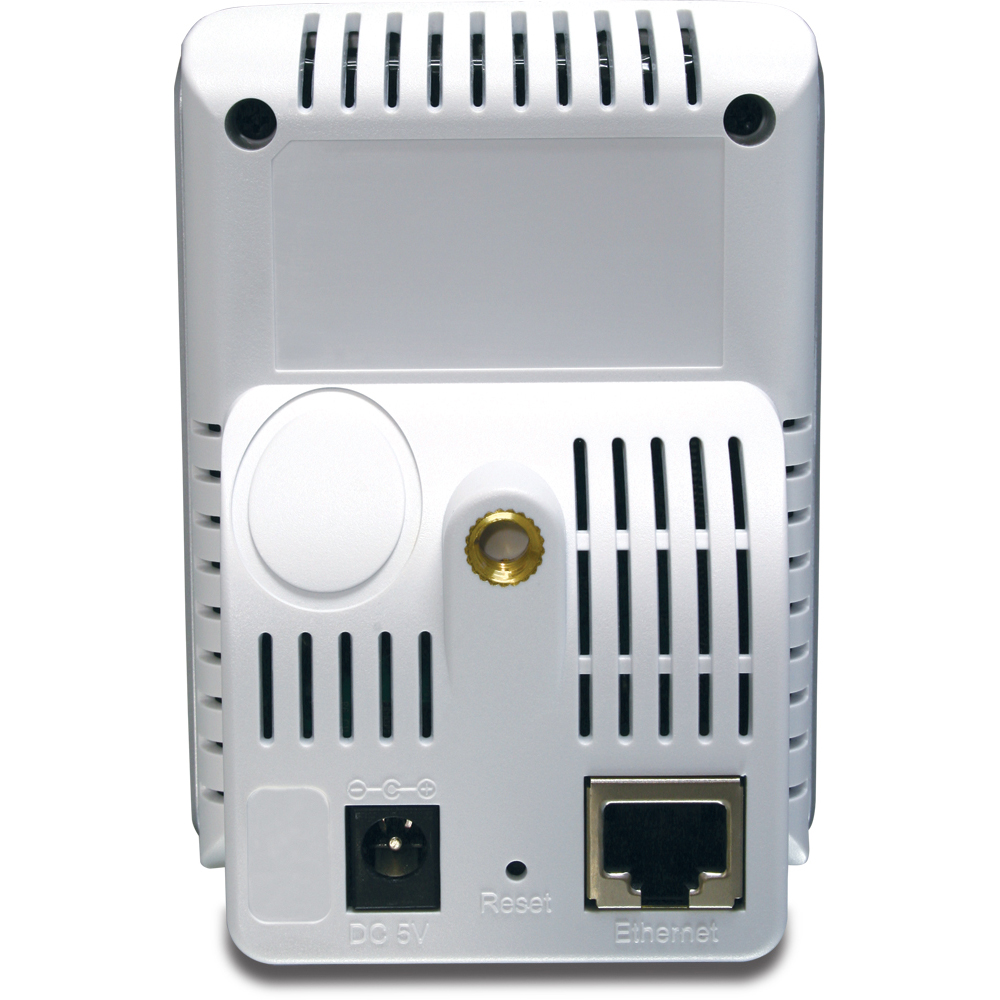 SecurView Network Camera
TV-IP110 (Version A1.0R)
Monitor your home or office with high quality MJPEG streaming video
Access, monitor and record up to 16 cameras from the Internet
Mount this compact stylish Network Camera on most surfaces
DISCONTINUED PRODUCT
The TV-IP110 (Version A1.0R) has been discontinued. For a list of discontinued products,
click here
.
Firmware
DO NOT upgrade firmware on any TRENDnet product using wireless connection.
Firmware upgrade over wireless connection may damage the product. Please perform firmware upgrade with "wired" network connection only
Firmware Version:
1.1.2
Release Date:
6/2013
Notes:
Security improvement.
Notes:
Please do not save the camera's configuration file from the old firmware and restore it after the firmware upgrade.
After a successful firmware upgrade, please reset the camera to factory default and reconfigure the camera. We strongly recommend that you change the camera's administrator's account password.
Filename: FW_TV-IP110_A1.x(1.1.2).zip
SHA-1 Checksum: 53C7934CCFC2338CB6512AD55D7A36BC60282EB4
Date
7/25/2017
File Size
2.88 mb
Software
Version: 2.1.1.294
Release Date: 6/2012
Notes:
Enhanced Functionality
Download TRENDnetView Pro User's Guide
Filename: SecurViewPro(2.1.1.294).zip
SHA-1 Checksum: 37413E7BE0E60F3F91AC8EF11F282FCCF621C2B0
Date
7/25/2017
File Size
27.81 mb
User's Guide
Filename: UG_SecurViewPro.pdf
Date
6/5/2012
File Size
4.66 mb
---
Filename: UG_TV-IP110_110W_A1(1.11).pdf
Date
4/26/2010
File Size
3.21 mb


Image Sensor

Sensor

1/4" Color CMOS Sensor

Resolution

640 x 480 Pixel

Fixed Lens

f: 4.6mm, F: 2.6 (Board Lens)

Viewing Angle

60 Degree

Minimum Illumination

0.5Lux

Video/Image Setting

Video Format

MJPEG

Image Frame Rate

30fps @VGA, QVGA, QQVGA

Frame Rate Setting

1 ~ 30fps

Zoom

3 x Digital Zoom

Compression Ratio Setting

5 Levels

Resolution

640 x 480, 320 x 240, 160 x 120

Exposure Control, White Balance, Gain Control

Automatic

Image Setting

Adjustable Brightness, Contrast, Saturation

Flip Images

Vertical/Horizontal

Light Frequency

50Hz, 60Hz or Outdoor

Communication
LAN
10/100Mbps Auto MDIX
Protocol
HTTP, FTP, TCP/IP, UDP, ICMP, DHCP, NTP, DNS, DDNS, SMTP, PPPoE, UPnP
Hardware Specifications
System

CPU

ARM9 base

RAM

16Mbyte SDRAM

ROM

4Mbyte NOR Flash

OS

Linux

System Requirement (Web Configuration)

CPU

Pentium 4, 350MHz or above

Memory

256MB RAM or above
512MB RAM or above (Windows Vista)

Resolution

800 x 600 or above

Browser

Internet Explorer 6.0 or above

Supported OS

Windows 7, Vista, XP, 2000

System Requirement (SecurView™Software)
CPU
Pentium 4 1GHz or above
Memory
512MB or above
Resolution
1024 X 768 or above
Supported OS
Windows 7 (32-bit), Vista (32-bit), XP (32-bit), 2000
Physical /Environment

Dimension

70 x 100 x 57mm (2.67 x 3.94 x 2.95 in.)

Weight

Camera: 125g (4.4oz.)
Stand: 135g (4.76oz.)

Power

5VDC, 2.5A External Power Adapter

Power Consumption

6 Watts (Max)

LEDs

Power (Orange), Link (Green)
LED Enable/Disable Support

Temperature


Operation: 0ºC ~45ºC (32ºF ~ 113ºF)
Storage : -15ºC ~ 60ºC (14ºF ~ 140ºF)
PACKAGE CONTENTS
TV-IP110
Multi-language quick installation guide
Utility CD-ROM
Camera stand
Cat.5 Fast Ethernet cable (1.8m/6ft.)
Power adapter (5VDC, 2.5A)
Information provided in this document pertain to TRENDnet products and is subject to change at any time, without notice.