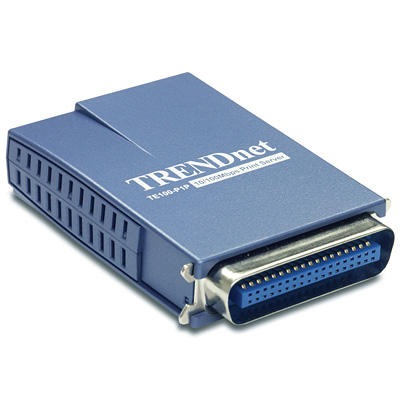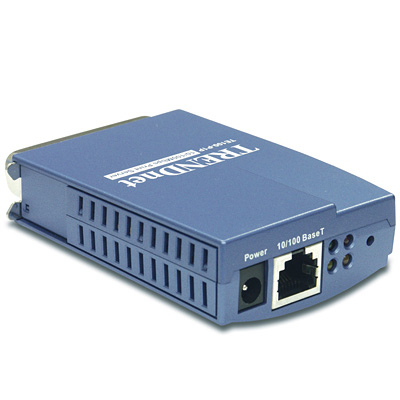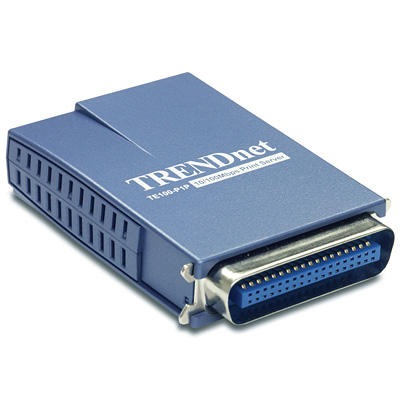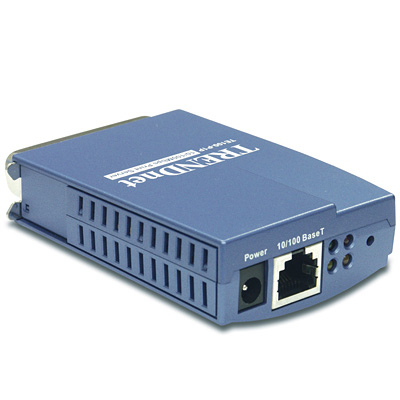 10/100Mbps Mini Print Server with 1 Parallel Printer Port
DISCONTINUED PRODUCT
The TE100-P1P (Version 1.0) has been discontinued. For a list of discontinued products,
click here
.
Firmware
DO NOT upgrade firmware on any TRENDnet product using wireless connection.
Firmware upgrade over wireless connection may damage the product. Please perform firmware upgrade with "wired" network connection only
Filename: FW_TE100-P1P_V1(v.6034).zip
SHA-1 Checksum: FF9C1E4485555D098F7EF40DB3511A5FBB355C2C
Date
7/25/2017
File Size
417.34 kb
Quick Installation Guide
Filename: QIG_TE100-P1P_P1U.pdf
Date
5/2/2013
File Size
546.78 kb
---
Filename: QIG_TE100-P1P_P1U-100903-FRANCAIS.pdf
Date
8/19/2004
File Size
567.63 kb
User's Guide
Filename: UnixUG_TE100-P1P_P1U.pdf
Date
8/19/2004
File Size
716.32 kb
---
Filename: UG_TE100-P1P_P1U.pdf
Date
8/19/2004
File Size
2.81 mb
Frequently Asked Questions (FAQ)


Hardware
LAN Standards:

IEEE 802.3 10Base-T
IEEE 802.3u 100Base-TX
ANSI/IEEE 802.3 Auto-Negotiation

LAN Port:
Printer Interface:

IEEE1284 Type B (DB-36) Centronics (Nibble/Byte mode support)

Network Cables:

10Base-T: CAT 3, 4, 5 UTP/STP (100 meter max.)
100Base-TX: CAT 5 UTP/STP (100 meter max.)

Supported Protocols:

TCP/IP, NetBEUI, IPX/SPX, and AppleTalk

LED Indicator:

10BaseT, 100BaseTx, Status and Error

Power:

9 VDC, 500mA External Power Adapter

Dimensions (LxWxH):

87 mm x 57 mm x 25 mm ( 3.4x 2.2 x 1 inch)

Weight:
Temperature:

Operating Temperature: 0° ~ 40° C (32° ~ 104° F)
Storage Temperature: -10° ~ 70° C (14° ~ 158° F)

Humidity:

Operating: 10% to 80%
Storage: 5% to 90%

Certifications:
Information provided in this document pertain to TRENDnet products and is subject to change at any time, without notice.