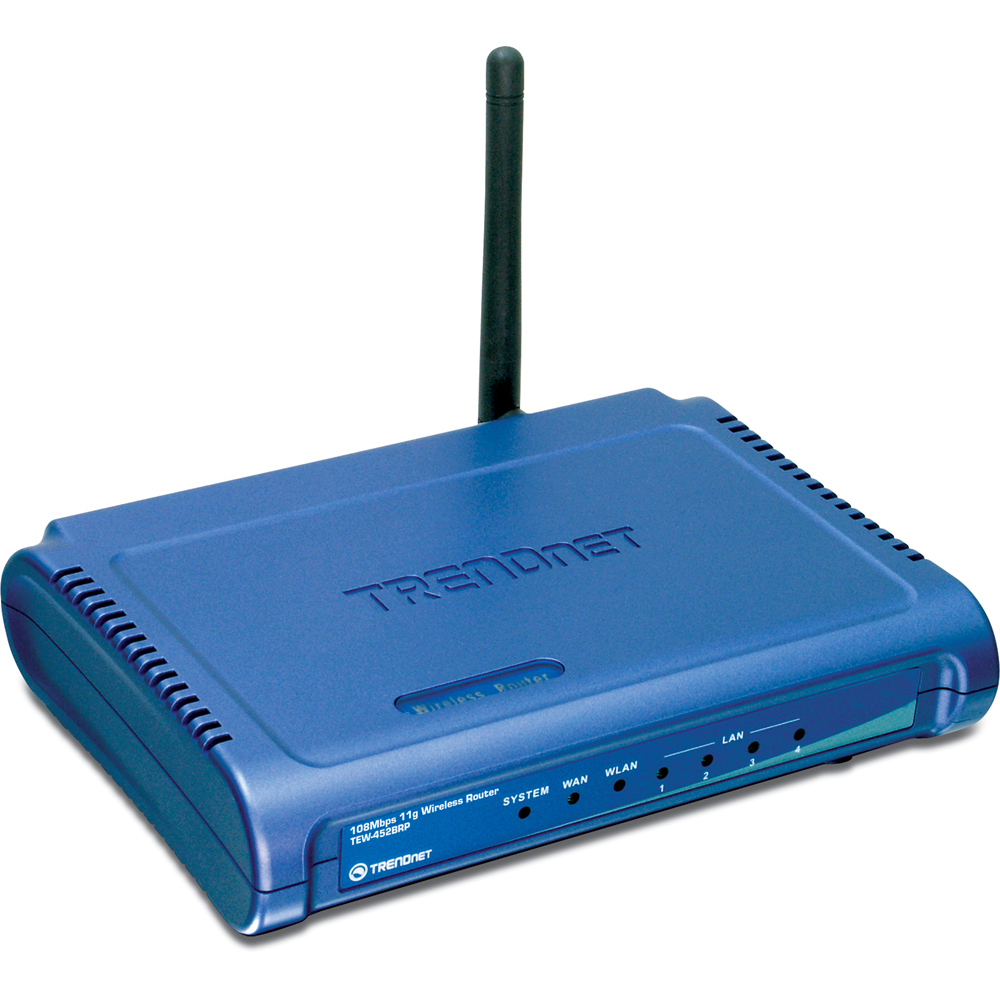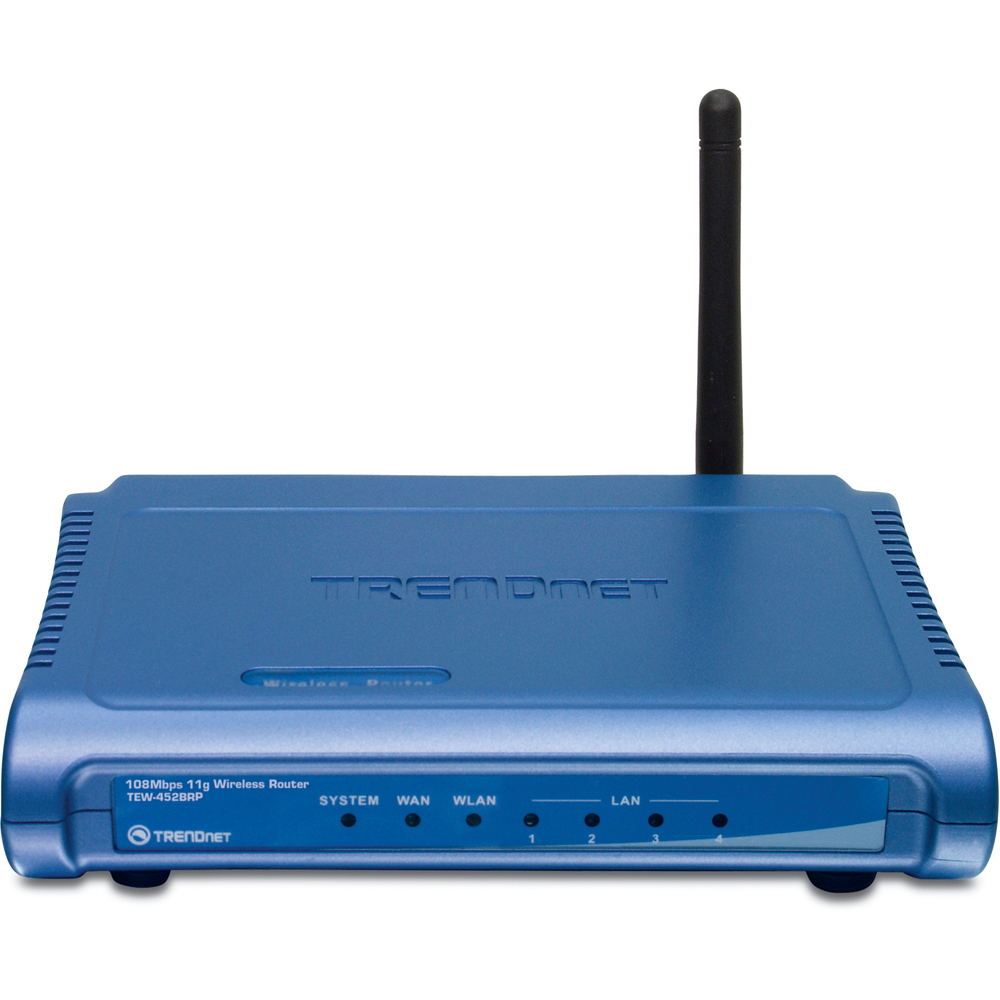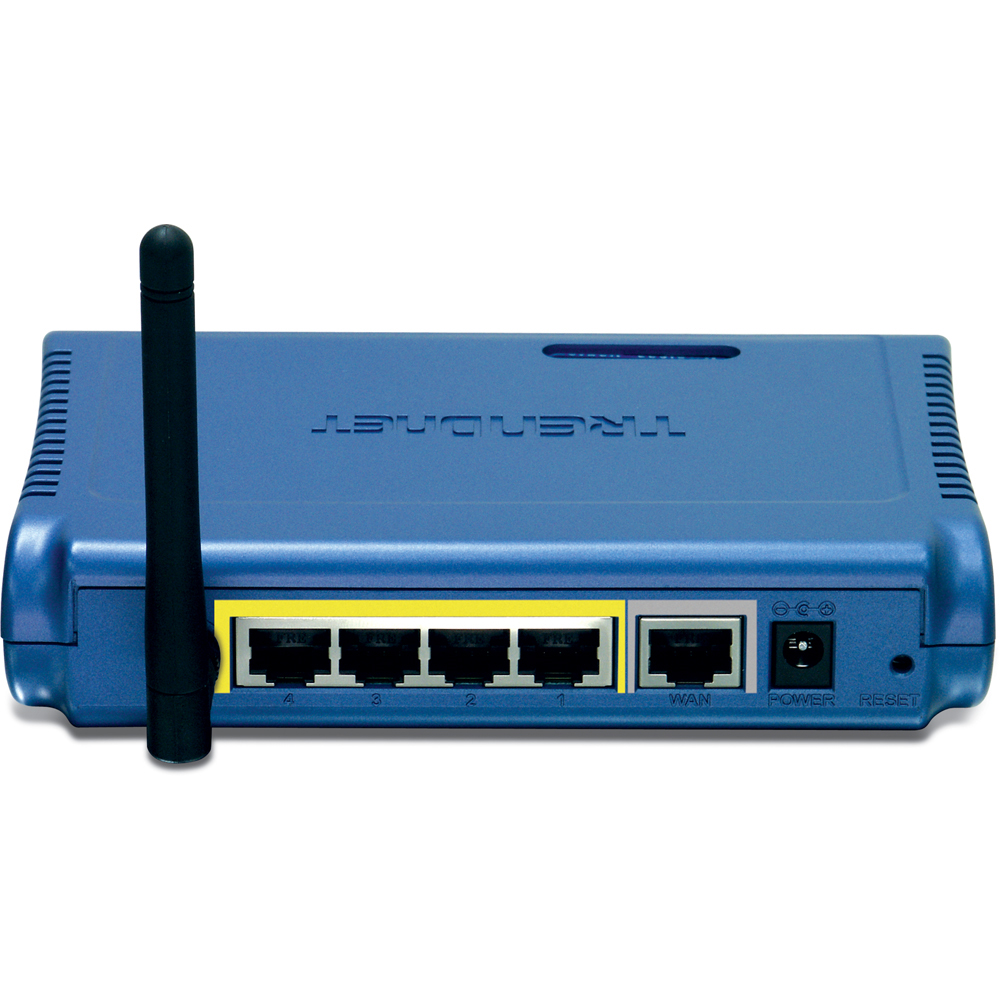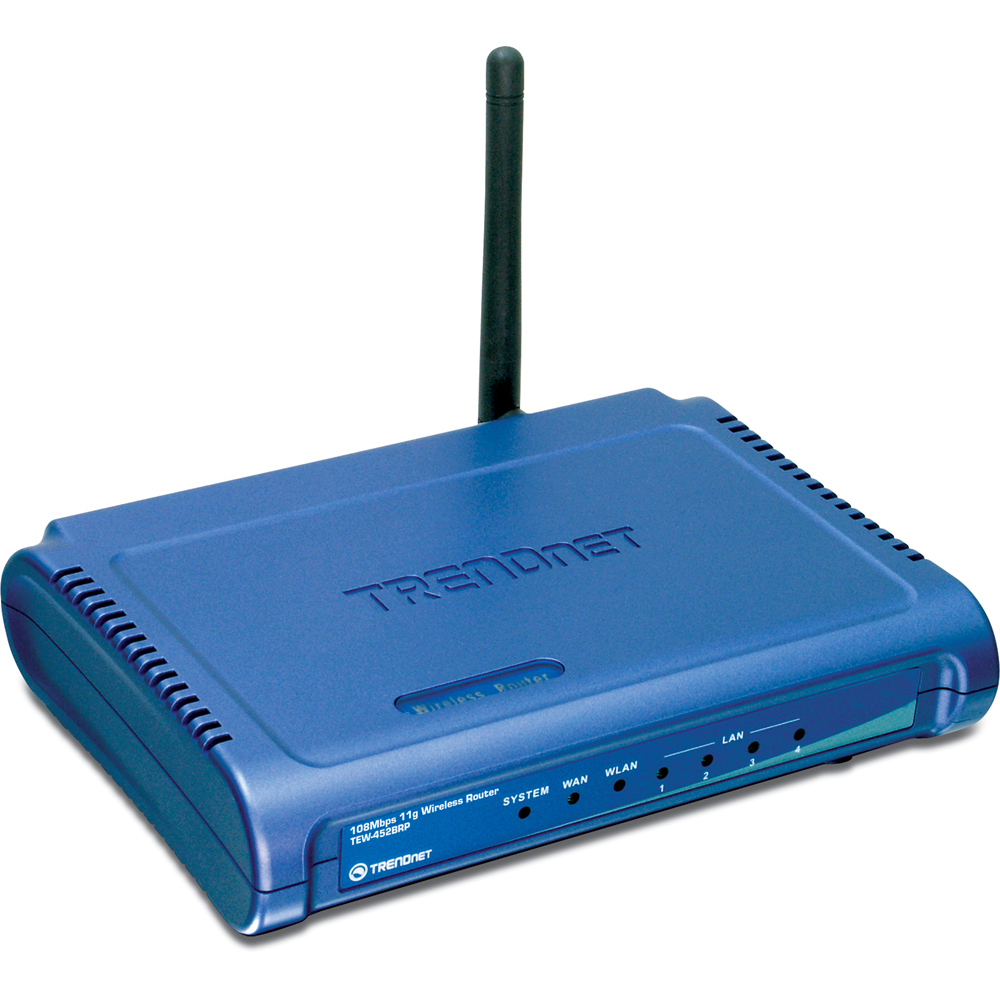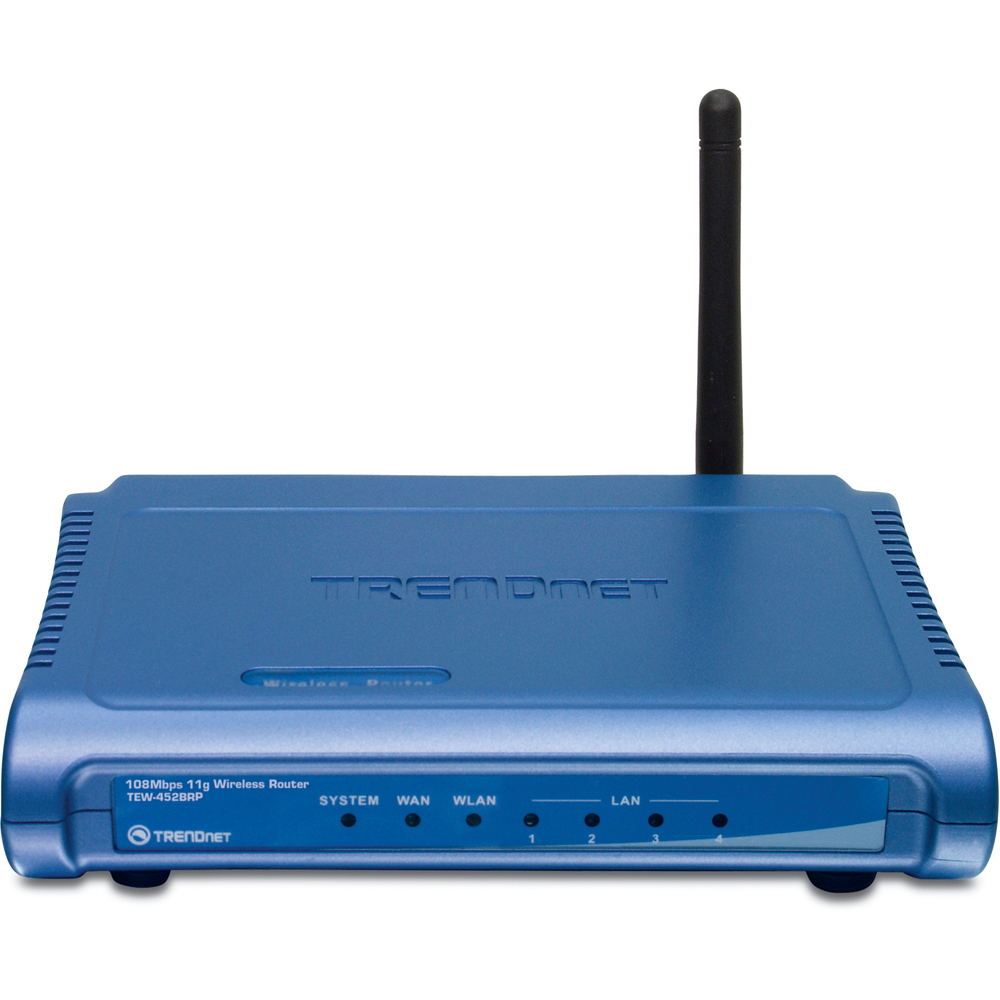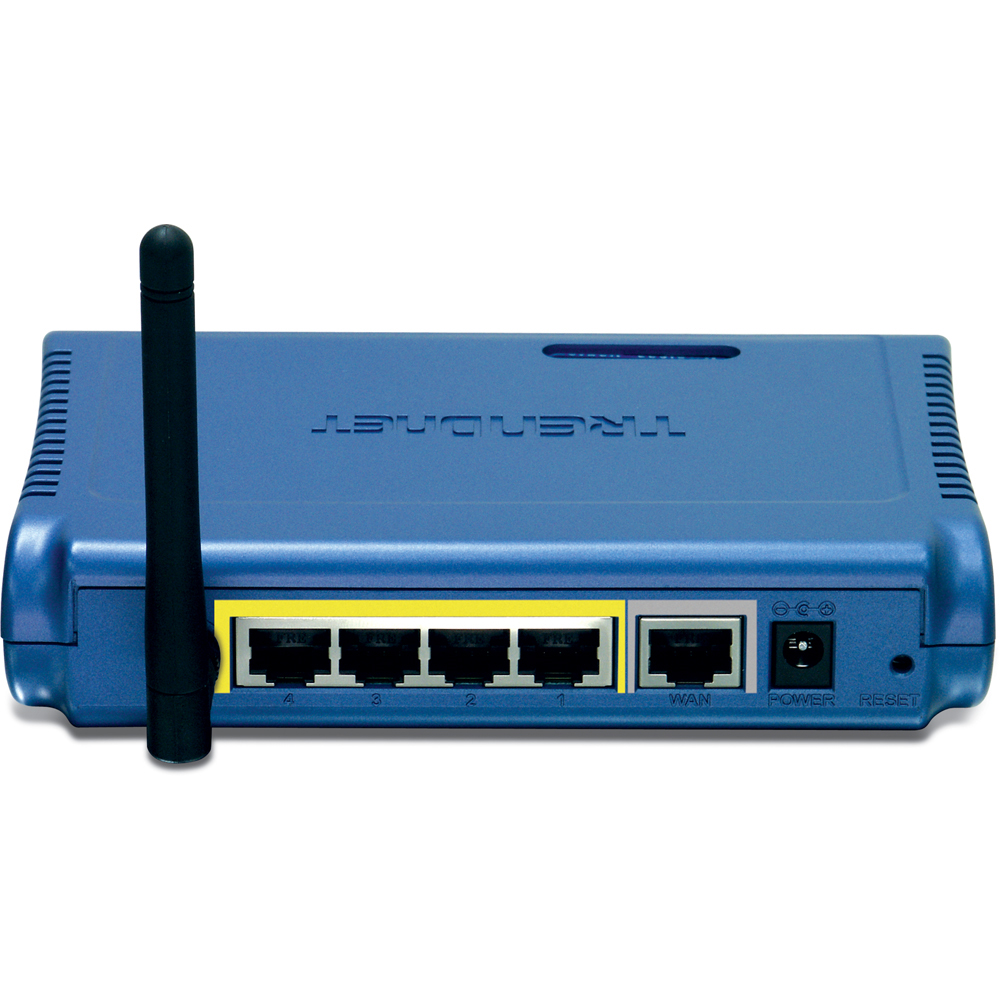 108Mbps 802.11g Wireless Firewall Router
TEW-452BRP (Version B1.1R)
2x the speed of wireless g* with XR technology
Stream videos, download files and play games
Create a network in minutes with Easy-Go installation
Double Firewall and advanced wireless encryption ensures data security
DISCONTINUED PRODUCT
The TEW-452BRP (Version B1.1R) has been discontinued. For a list of discontinued products,
click here
.
Firmware
DO NOT upgrade firmware on any TRENDnet product using wireless connection.
Firmware upgrade over wireless connection may damage the product. Please perform firmware upgrade with "wired" network connection only
Firmware Version:
v4.01B0036
Release Date:
5/2008
Release Note:
1. Download and unzip the firmware file
2. Go to router's web configuration, load the *.bin file to upgrade the firmware
Filename: FW_TEW-452BRP(v4.01b0036).zip
SHA-1 Checksum: 5D6845189829FEA52D9B2890BBAFDA232954801F
Date
7/26/2017
File Size
813.36 kb
---
Filename:
Firmware _TEW-452BRP_B1_400b0034.ZIP
Description:
TEW-452BRP Wireless Router, Hardware (H/W) Version: B1.0R and B1.1R. Firmware Version: 4.00 Build 0034, 14 May, 2007.
Firmware File:
TEW-452BRP_B1_400b0034.bin
Release Note:
Updates from previous version: 4.00 Build: 0022
Updated Dynamic DNS (DDNS) Client.
Increased "AP Mode" wireless signal stability.
Added "DHCP Client" feature, when the Router is set to "Wireless AP" mode (also updated the "Setup Wizard" to reflect this when the Router is in "AP Mode").
Added MPPE function

add MSCHAP_SUPPORT,MPPE,CCP_SUPPORT,MSCHAPV2_SUPPORT in ipport.h and iniche.bld
add mppe_enable in cfg.h
add mppe enable and mppe length in UI page and language file
add get_mppe_type function in htmlcgi.c and htmlcgi.h

Fixed WPA Wireless Encryption bug.
Updated "Ping Test" function under "Tool".
Fixed Protocol Filter rule enable/disable function.
Updated "Host Name" field to accept numbers and letters (upper and lower cases)
Firmware Upgrade Instructions:
Please download and unzip the firmware file to computer's local hard drive and then follow the instructions in the "readme.txt" file to upgrade the firmware.
Warning!
Firmware upgrade failure may permanently damage the unit and causing it not to function.If the issues in the "Release Note" do not address the problem you are experiencing, please do not upgrade the firmware.Never upgrade the firmware using a wireless connection.Firmware upgrade will reset the Router to factory default state (all current settings will be replaced by default settings). When necessary, please write down the Router's current settings before performing the firmware upgrade.Please do not load the previously saved Router "configuration file" to the new firmware.We apologize for the inconvenience.
If you need assistance performing the firmware upgrade or if you have any questions, please contact our Techsupport Team http://www.trendnet.com/support.
Filename: Firmware_Tew-452BRP_B1_400b0034.zip
SHA-1 Checksum: 2FF42BDCE2D4C3580E890934DB68109F23061B0B
Date
7/26/2017
File Size
811.24 kb
User's Guide
Filename: UG_TEW-452BRP(B1.1R).pdf
Date
1/17/2007
File Size
2.66 mb


Hardware
Standards
Wired: IEEE 802.3 (10Base-T), IEEE 802.3u (100Base-TX), ANSI/IEEE 802.3 Auto Negotiation Wireless: IEEE 802.11b (11Mbps), IEEE 802.11g (54Mbps)
WAN
1 x 10/100Mbps Auto-MDIX Port (Internet)
LAN
4 x 10/100Mbps Auto-MDIX Port
Connection Type
Dynamic IP, Static (Fixed) IP, PPPoE, PPTP, L2TP
Supported Protocols

802.3u: 10/100Mbps Fast Ethernet, IP v4, UDP, ICMP,
TCP Secure: PAP, CHAP, Network Timing Protocol, DHCP, Dynamic DNS, PPPoE, PPTP, L2TP, UPnP

LED Indicator
System, Link, ACT, WAN, WLAN
Dual Diversity Antenna
1 x Internal Printed Antenna
1 x 2dBi External Detachable Dipole Antenna (Female Reverse SMA Connector)
Dimension (L x W x H)
155 x 110 x 30 mm (6 x 4.3 x 1.2 inches)
Weight
226g (8 oz.)
Temperature

Operation: 0°~ 55°C (32°F~ 131°F)
Storage: -10°~ 70°C (14°F~ 158°F)

Humidity
Max. 95% (Non-Condensing)
Power Adapter
5V DC, 2.5A External Power Adapter
Certification
FCC & CE
Wireless
Frequency
2.412 to 2.484GHz (Industrial Scientific Medical Band)
Module Technique

802.11b: CCK (11 and 5.5Mbps), DQPSK (2Mbps), DBPSK (1Mbps)

802.11g: OFDM

Media Access Protocol
CSMA/CA with ACK
Security
64/128-bit WEP, WPA(EAP)/WPA-PSK, WPA2(EAP)/WPA2-PSK
Transmit Power
15 dBm ± 2dBm
Data Rate

802.11b: 11Mbps, 5.5Mbps, 2Mbps, and 1Mbps

802.11g: 54Mbps, 48Mbps, 36Mbps, 24Mbps, 18Mbps, 12Mbps, 9Mbps and 6Mbps

Super G: 108Mbps

Receiving Sensitivity
11Mbps: -85 dBm @ 8% PER (typical)
54Mbps: -70 dBm @ 10% PER (typical)
Channels
11 Channels (US), 13 Channels (EU)



PACKAGE CONTENTS
TEW-452BRP
Multi-Language QIG
CD-ROM (User's Guide)
Power Adapter (5V, 2A)
RJ-45 Cable (1.5m/5ft.)
Information provided in this document pertain to TRENDnet products and is subject to change at any time, without notice.