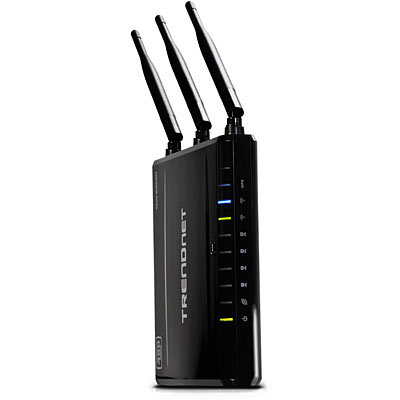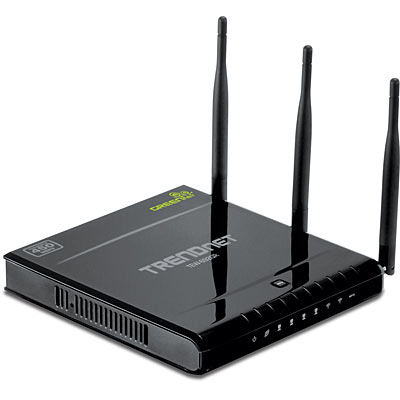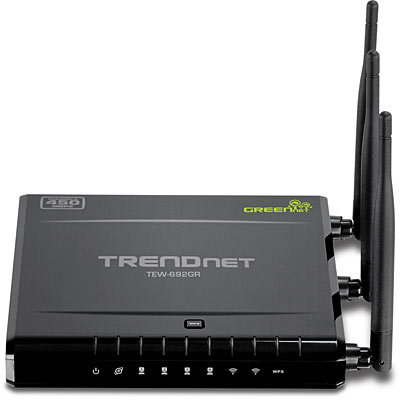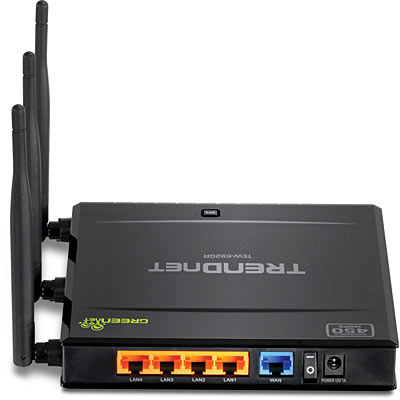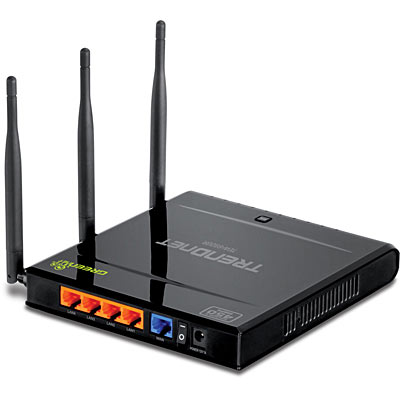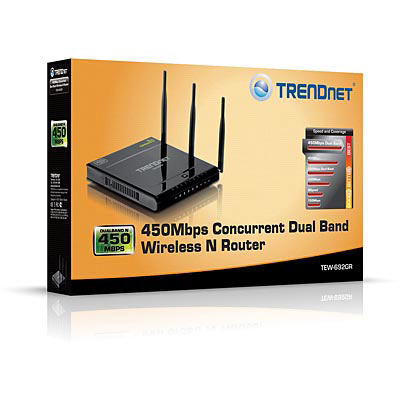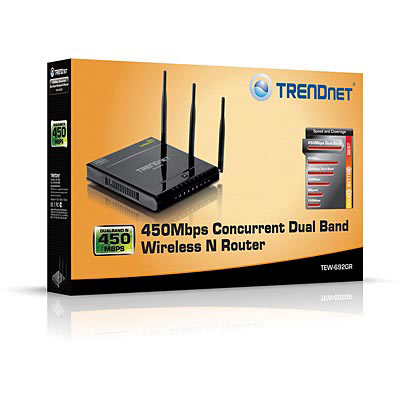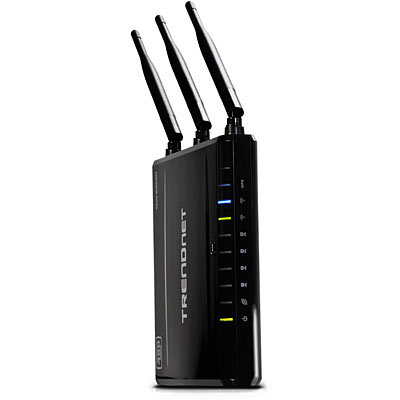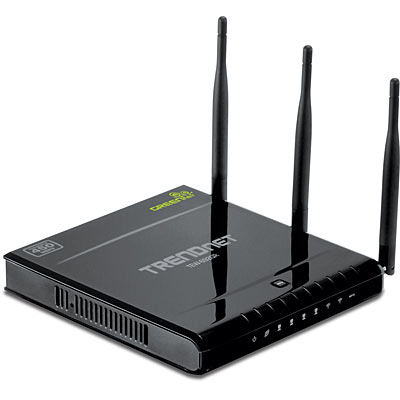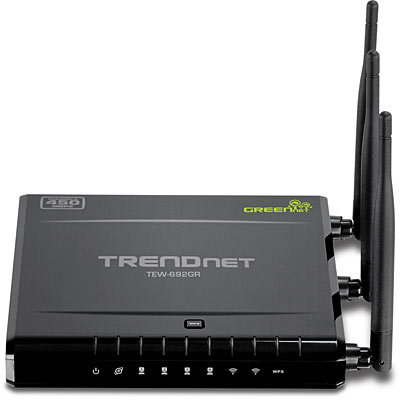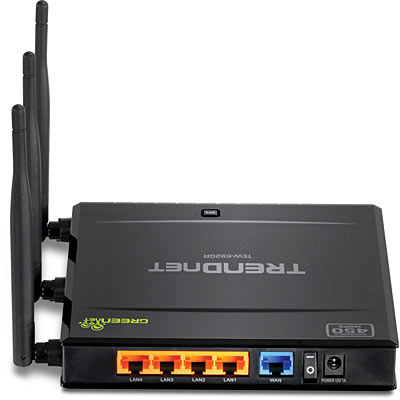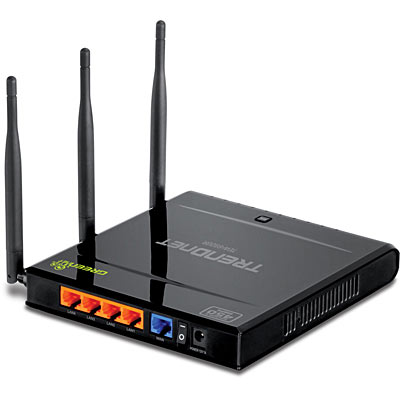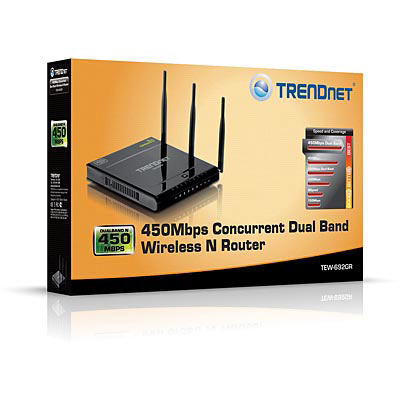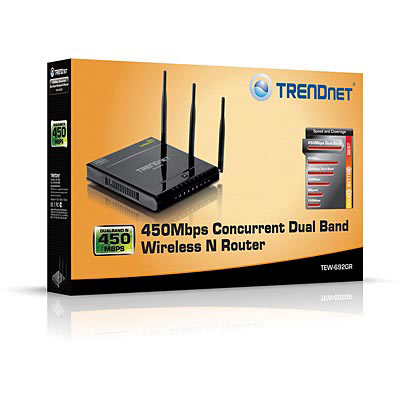 Dualband Wireless N900 Router
TEW-692GR (Version v1.0R)
Insgesamt 900 MBit/s drahtloser Datendurchsatz!
Simultan-Dualband-Technologie erzeugt zwei separate, gleichzeitig nutzbare 450 MBit/s Wireless-A/N-Netzwerke
Netzwerkverbindung über WiFi-geschützte Installation (WPS) auf Tastendruck
Gigabit-Kabelanschlüsse
Stromsparende GREENnet-Technologie
DISCONTINUED PRODUCT
The TEW-692GR (Version v1.0R) has been discontinued. For a list of discontinued products,
click here
.
Firmware
Aktualisieren Sie die Firmware von TRENDnet-Produkten NICHT über eine drahtlose Verbindung.
Wenn die Firmware über eine drahtlose Verbindung aktualisiert wird, kann das Produkt Schaden nehmen. Führen Sie Aktualisierungen deshalb bitte nur über verdrahtete Verbindungen durch.
Firmware:
1.0.8.0
Date:
11/2013
Freigabevermerke:
Improved security with telnet access.
Russian language support added
Improved modem compatibility
IPv6 Gold logo certified
Increased DDNS field input limit
Dateiname: TEW-692GRv1_(FW1.0.8.0).zip
SHA-1 Checksum: 4E2B6C9A3669B6A8514461D7143947557A672C63
Datum
7/28/2017
Dateigröße
4.29 mb
Kurzanleitung zur Installation
---
---
---
---
Bedienungsanleitung
Dateiname: UG_TEW-692GR(1.02).pdf
Datum
10/30/2012
Dateigröße
1.22 mb


Hardware
Standards

Verdrahtet: IEEE 802.3 (10Base-T), IEEE 802.3u (100Base-TX), IEEE 802.3ab (1000Base-T)
Drahtlose Verbindung: IEEE 802.11n, 802.11g, 802.11b, 802.11a

LAN

4 x 10/100/1000 MBit/s Auto-MDIX-RJ-45-Ports

WAN

1x 10/100/1000 MBit/s Auto-MDIX-Port

WPS Taste

WiFi-geschützte Installation (WPS) mit anderen WPS-Geräten

LED-Anzeigen

Power, LAN 1-4, WAN, 2.4 GHz Wireless, 5 GHz Wireless, WPS

Netzteil

12V DC, 1.5A Externes Netzteil

Stromverbrauch
Abmessungen (B x T x H)

163 x 156 x 26 mm (6.4 x 6.1 x 1 in.)

Gewicht
Temperatur

Funktionieren: 0°~ 40°C (32°F~ 104°F)
Lagerung: -20°~ 60°C (-4°F~140 °F)

Luftfeuchtigkeit

Max. 90% (nicht kondensierend)

Zulassungen
Drahtlose Verbindung
Frequenzbereich

FCC: 2.412~2.462 GHz, 5.180~5.240 GHz, 5.725~5.850 GHz
ETSI: 2.412~2.472 GHz, 5.150~5.250 GHz

Antenna

2.4GHz: 2dBi (Interne)
5GHz: 3dBi (externe feste)

Modulationen

OFDM: BPSK, QPSK, 16-QAM, 64-QAM
DBPSK, DQPSK, CCK

Datenrate

802.11a: biz zu 54MBit/s
802.11b: biz zu 11MBit/s
802.11g: biz zu 54MBit/s
802.11n: biz zu 450MBit/s (für 2,4 & 5 GHz)

Sicherheit

64/128-bit WEP, WPA/WPA2-PSK, WPA/WPA2-RADIUS

Zugriffskontrolle

MAC-Adressenfilter (bis zu 24 Einträge)

Ausgangsleistung

02.11a: 14dBm (normal)
802.11b: 18dBm (normal)
802.11g: 15dBm (normal)
02.11n: 15dBm +/- 1 dBm (normal) (für 2,4 & 5 GHz)

Empfangsempfindlichkeit

802.11a: -72dBm (normal) @ 54MBit/s
802.11b: -84dBm (normal) @ 11Mpbs
802.11g: -73dBm (normal) @ 54MBit/s
802.11n: -66dBm +/- 1 dBm (normal) @ 450MBit/s (für 2,4 & 5 GHz)

Kanäle

2.4 GHz: 1~11 (FCC), 1~13 (ETSI)
5 GHz: 36, 40, 44, 48, 149, 153, 157, 161 und 165 (FCC)
36, 40, 44, und 48 (ETSI)
PACKUNGSINHALT
TEW-692GR 
Mehrsprachige Installationsanleitung
CD-ROM (Gebrauchsanleitung)
Netzwerkkabel (1.5 m / 5 ft.)
Adaptateur de courant (12V DC, 1.5A)
Die in diesem Dokument enthaltenen Informationen beziehen sich auf Produkte von TRENDnet und können jederzeit ohne vorherige Ankündigung geändert werden.