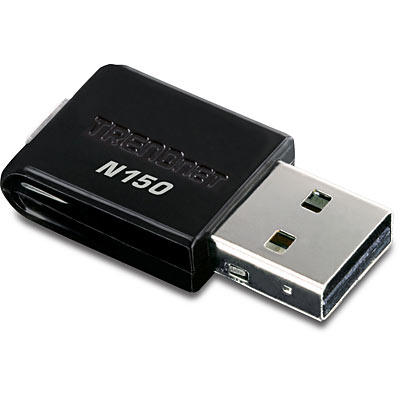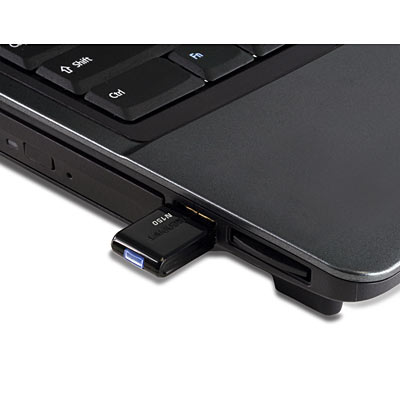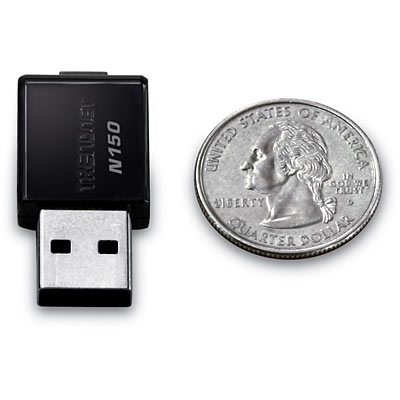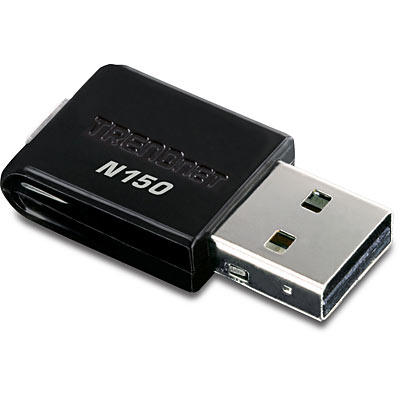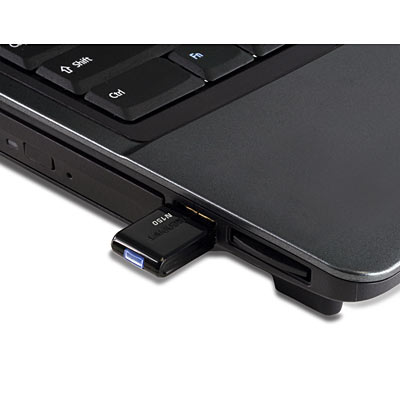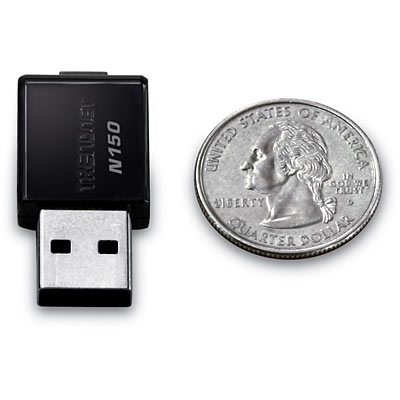 Mini Wireless-N150-USB-Adapter
TEW-648UB (Version v1.0R)
Ultrakompakter High-Speed W-LAN n Adapter
Rüsten Sie ihr Laptop oder Desktop PC auf den W-LAN Standard n hoch
6-fache Geschwindigkeit und 3-fache Reichweite eines Wireless-G-Netzwerks
One-touch Setup mit Wi-Fi Protected Setup (WPS)
Kurzanleitung zur Installation
---
---
---
---
---
---
---
---
---
Bedienungsanleitung
Dateiname: UG_TEW-648UB(V1.0R).pdf
Datum
1/15/2013
Dateigröße
3.21 mb


How do I get 5GHz support on Windows 7 and Windows 8 with the TEW-684UB?
Windows 7 and 8 automatically installs a generic driver for the adapter. Please update the driver as follows to regain 5GHz support on Windows 7 and 8. Press the Windows + R keys on your keyboard to open the Run window.   Type in devmgmt.msc  then press enter to open your device manager. E...
Hardware
Schnittstelle
Standards

IEEE 802.11b, IEEE 802.11g and IEEE 802.11n (draft 2.0)

LED-Anzeigen
WPS-Taste

Ermöglicht WPS-Verbindung

Stromverbrauch

Empfangsmodus:: 200mA (max)
Übertragungsmodus : 300mA (max)

Unterstützte Betriebssysteme

Windows 2000, XP(32/64-bit)/ Vista (32/64-bit)/ Windows 7 (32/64-bit)
Mac OS 10.4 – 10.8

Abmessungen (B x T x H)

33.9 x 17 x 7mm (1.3 x 0.66 x 0.27in)

Gewicht
Temperatur

Betrieb: 0° ~ 40° C (32° ~ 104° F)
Lagerung: -10° ~ 70° C (14° ~ 158° F)

Luftfeuchtigkeit

10% ~ 95% max (nicht kondensierend)

Zulassungen
Drahtlose Verbindung
Modulationen

DBPSK/DQPSK/CCK/OFDM (BPSK/QPSK/16-QAM/64-QAM)

Antenne
Frequenzbereich
Datenrate (Auto-Fallback)

802.11b: 11Mbps, 5.5Mbps, 2Mbps, und 1Mbps
802.11g: 54Mbps, 48Mbps, 36Mbps, 24Mbps, 18Mbps, 12Mbps, 9Mbps und 6Mbps
802.11n: Bis zu 150Mbps

Ausgangsleistung

802.11b: 16dBm (normal)
802.11g: 13dBm (normal)
802.11n: 11dBm (normal)

Empfangsempfindlichkeit

802.11b: -84dBm (normal) an 11mpbs
802.11g: -68dBm (normall) an 54Mbps
802.11n: -65dBm an 150Mbps

Verschlüsselung

64/128-bit WEP, WPA/WPA2 and WPA-PSK/WPA2-PSK

Kanäle
PACKUNGSINHALT
TEW-648UB
Treiber-und Dienstprogramm-CD
Mehrsprachige Installationsanleitung
Die in diesem Dokument enthaltenen Informationen beziehen sich auf Produkte von TRENDnet und können jederzeit ohne vorherige Ankündigung geändert werden.