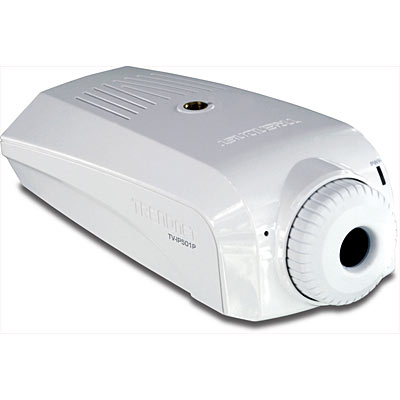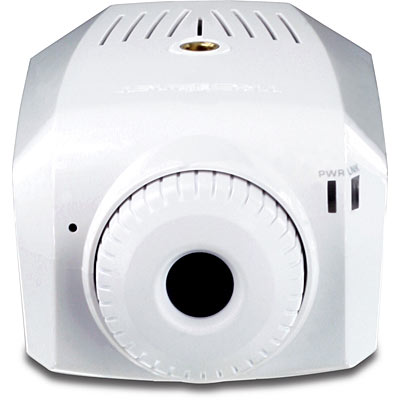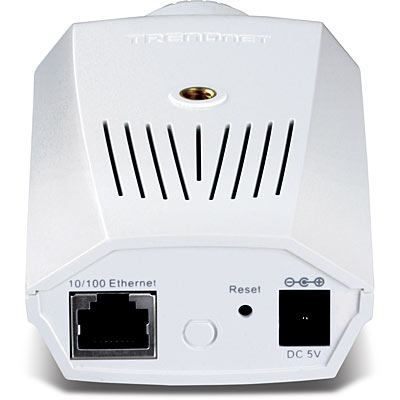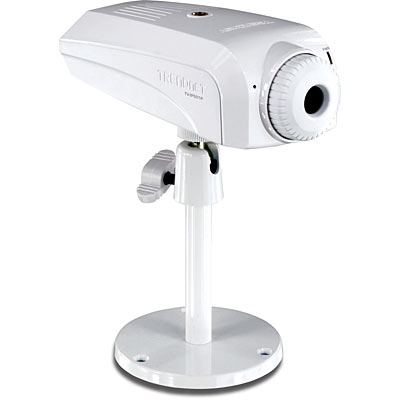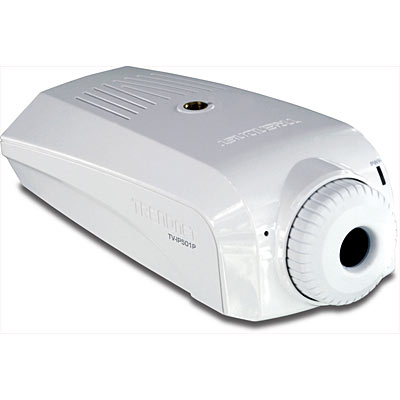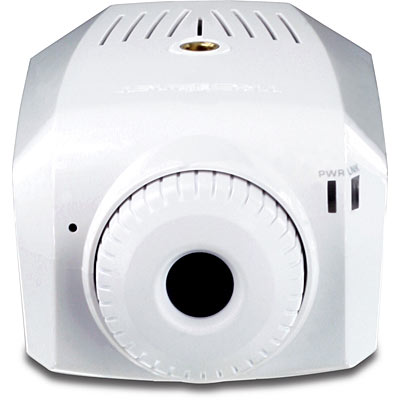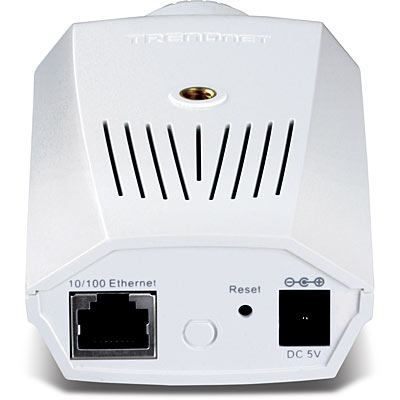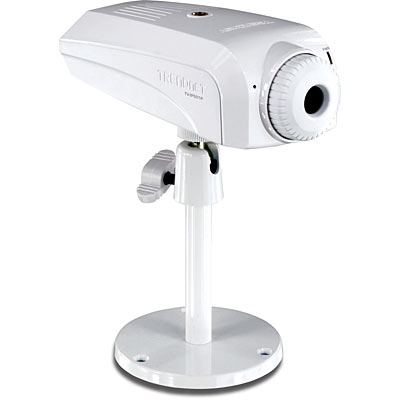 ProView PoE-Internetkamera
TV-IP501P (Version v1.0R)
Kamera muss nicht in der Nähe einer Steckdose installiert werden: Daten und Strom werden über ein einziges Ethernetkabel übertragen
Streaming von Videodaten, Tonaufnahme und Aufzeichnung über beliebige Internetverbindung
Programm zur Bewegungserkennung, E-Mail-Benachrichtigungen u.a.
Mit kostenloser Software können bis zu 32 Kameras angesteuert werden
DISCONTINUED PRODUCT
The TV-IP501P (Version v1.0R) has been discontinued. For a list of discontinued products,
click here
.
Firmware
Aktualisieren Sie die Firmware von TRENDnet-Produkten NICHT über eine drahtlose Verbindung.
Wenn die Firmware über eine drahtlose Verbindung aktualisiert wird, kann das Produkt Schaden nehmen. Führen Sie Aktualisierungen deshalb bitte nur über verdrahtete Verbindungen durch.
Firmware Version: 3.52
Release Date: 5/2011
Note: enable Proviewer mobile support

Dateiname: FW_TV-IP501P(3.52).zip
SHA-1 Checksum: 9E34C2FAC634D35E7BDA1E69BF88933D8558A86E
Datum
7/27/2017
Dateigröße
754.85 kb
Software
Software Version: 2.5.9
Release Date: 4/2017
Notes:
Fixed TV-IP420P P/T issue
Dateiname: TRENDnetViewPro(2.5.9).zip
SHA-1 Checksum: 7CD1D9AE621816395E9FE9644B651F3696388215
Datum
7/27/2017
Dateigröße
41.15 mb
Kurzanleitung zur Installation
---
---
---
---
---
---
Bedienungsanleitung
Dateiname: UG_SecurViewPro.pdf
Datum
6/1/2012
Dateigröße
4.66 mb
---
Dateiname: UG_TV-IP501P(1.01).pdf
Datum
9/15/2009
Dateigröße
4.54 mb


Kamera
Allgemein
Sensor: 1/4" Farbiger CMOS SOC Bildersensor
Auflösung: bis zu 640 x 480 pixels
IR-Objektiv
Brennweite: 4.57mm
F/No: F1.9
Mindestbelichtung: 1 Lux
Tiefenschärfe: 20cm ~ unendlich
Sichtwinkel: horizontal: 45 Grad, vertikal: 35 Grad
Audio
Eingebautes Rundum-Mikrofon
Empfindlichkeit: -48dB +/- 3dB (Reichweite: max. 5 Meter)
Frequenzbereich: 50~16000Hz
S/N: 50dB
Codec: PCM
Bild & Video
Kompressionsrate: MJPEG
Belichtung/Weißausgleichsregelung: Automatisch
Auflösung: VGA (640x480), QVGA (320x240), QQVGA (160x120) bis zu 30fps
Hardware
Netzwerk
IEEE 802.3u 10/100Mbps Fast Ethernet, Auto-MDIX
IEEE 802.3af PoE
LED
Stromversorgung, Link
Rücksetztaste
Reset Einstellungen
Stromverbrauch
1.5 watts
Stromversorgung
5V, 2.5A Externes Netzteil
Abmessungen (B x T x H)
195 x 90 x 50mm (7.7 x 3.5 x 2 in.)
Stand Abmessungen
128 mm (4.7 in.)
Gewicht
Kamera: 133g (4.7oz.)
Ständer: 121g (4.3 oz.)
Temperatur
Funktionieren: 5°C ~ 40°C (41°F ~ 104°F)
Lagerung: -15°C ~ 50°C (5°F ~ 122°F)
Zulassungen
CE, FCC
Systemanforderungen
To View Camera Browser
Internet Explorer 6.0 oder mehr, Safari 2.0 oder mehr, Firefox 2.0 oder mehr und Netscape
To Run IPView Pro Software
Windows XP (32/64-bit), Vista (32/64-bit)
IPView Pro 2.0
Kanal: Unterstützt bis zu 32 Kameras
Aufnahme/Wiedergabe/Bewegungsmelder/Audio
Netzwerkprotokolle
IPV4, ARP, TCP, UDP,ICMP
DHCP Client, NTP Client, DNS Client, DDNS Client, SMTP Client, FTP Client
HTTP Server
PPPoE
UPnP
Ansteuerung
Remote
Remote-Management unterstützt
Backup / Wiederherstellung
Konfigurationsdaten abspeichern/wiederherstellen
Einstellungen
Image
Helligkeit, Kontrast, Rauschunterdrückung, Sättigung, Bildschärfe, Weißausgleich, Drehen, Spiegeln (horizontal/vertikal),
Video
Art des Encoders: MJPEG
Kompressionsrate: 5 Stufen
Frame rate: 1, 5, 7, 15, 20, Auto (up to 30fps)
Frequenzbereich: 50Hz, 60Hz
Zu Ansicht Kamera-Browser
Speichergröße: 32MB (Minimum)
Aufnahmeart: Ereignisbasiert (Bewegungsmeldung und digitaler Eingangsauslöser), fortlaufend und planmäßig
Zum Start der IPView Pro Software
Auslösemoment: Bewegungsmeldung und digitaler Eingangssignal
Aktion: Warnemail verschicken und/oder FTP Upload
Port Einstellungen
HTTP port: 80 (Rückstellung)
Digitaler Zoom
4x
Dynamisches DNS
Ja
Uhrzeit
Mit NTP Server synchronisieren oder Uhrzeit/Datum manuell einstellen
PACKUNGSINHALT
TV-IP501P
CD Rom (Dienstprogramm & Bedienungsanleitung)
Mehrsprachige Installationsanleitung
Kat. 5 Ethernet Kabel (3m/ 9.8ft.)
Netzteil (5V, 2.5A)
Kamera-Montageset
Die in diesem Dokument enthaltenen Informationen beziehen sich auf Produkte von TRENDnet und können jederzeit ohne vorherige Ankündigung geändert werden.