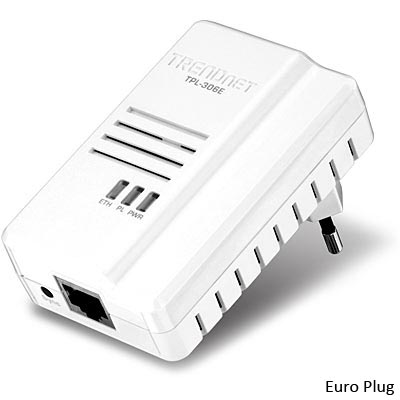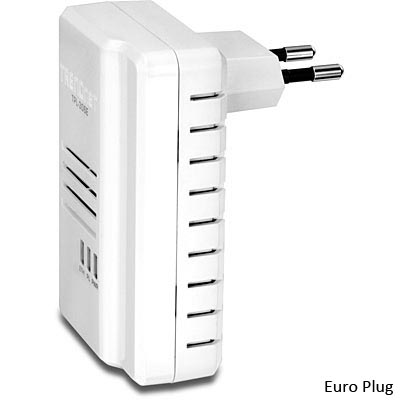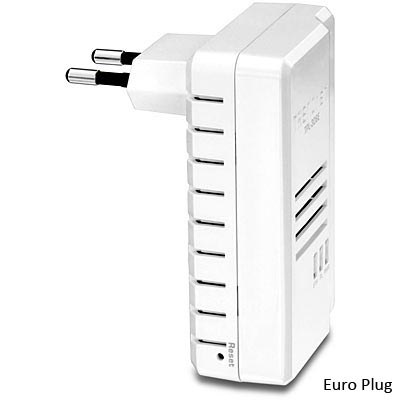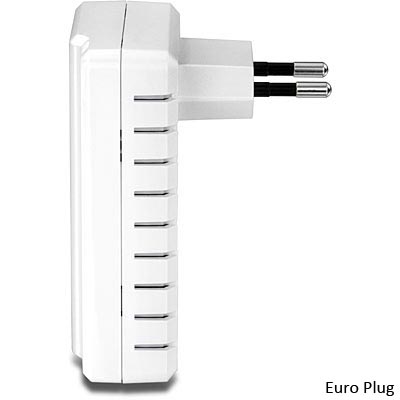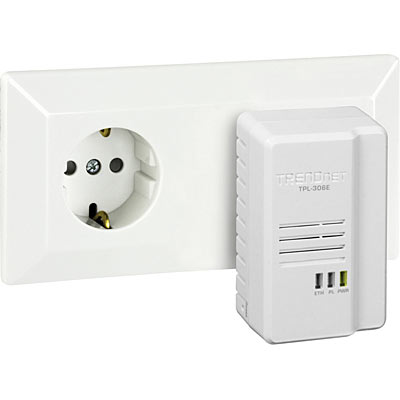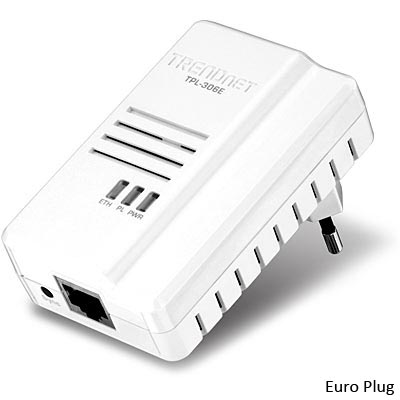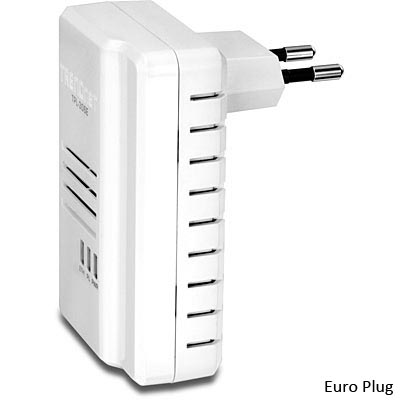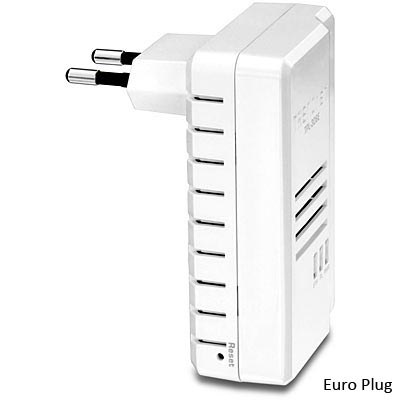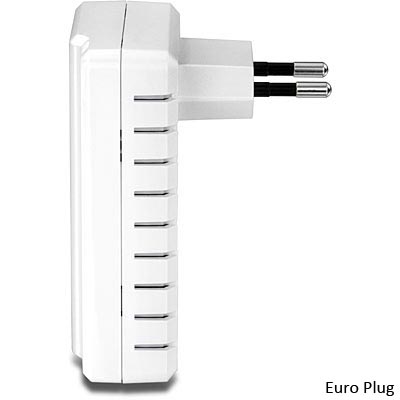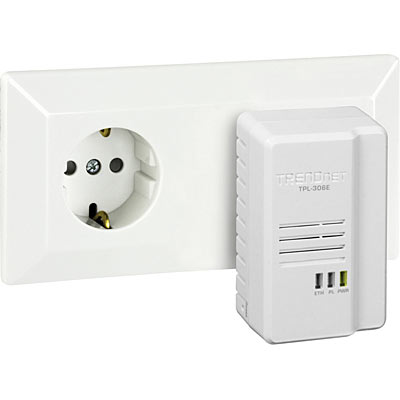 200Mbits/s Compact Powerline AV Adapter
Extrem schnelles gebäudeweites Netzwerk über beliebige Steckdosen
Die kompakte Form ist platzsparend
Der Stromsparmodus verringert Leistungsaufnahme um bis zu 80%
Ein Gerät überträgt, und bis zu 5 zusätzliche TPL-306 E-Geräte empfangen die Netzwerksignale
Fortgeschrittene Verschlüsselungstechnologie (AES)
DISCONTINUED PRODUCT
The TPL-306E (Version v1.0R) has been discontinued. For a list of discontinued products,
click here
.
Hilfsprogramme
Release Date: 9/2013
Utility Version: v7.1 Build 0101
WinPcap Version: v4.1.3
OS Compatibility: Windows® 8.1 (32/64-bit), 8 (32/64-bit), Windows 7 (32/64-bit), Vista (32/64-bit), XP (32/64-bit)
Notes:
Added compatibility for Windows® 8/8.1
*Prerequisite: Requires Microsoft® .NET Framework 2.0. Please refer to the Microsoft download center for details on downloading and installing .NET Framework 2.0
***To start the installation, double click the file "Installer_CD.bat***
Dateiname: Utility_Powerline(v7.1.0101).zip
SHA-1 Checksum: 764C84BB70A7ED416094EBF79A2E91F70CB97023
Datum
7/28/2017
Dateigröße
6.52 mb
Kurzanleitung zur Installation
Dateiname: EUNL_Web_TPL-306E_306E2K(V1.0R).pdf
Datum
7/18/2012
Dateigröße
566.67 kb
---
Dateiname: Web_QIG_TPL-306E_306E2K(1.01).pdf
Datum
7/18/2012
Dateigröße
1.54 mb
Bedienungsanleitung
Dateiname: UG_TPL-306E_E2K(1.01).pdf
Datum
11/17/2011
Dateigröße
2.38 mb


Hardware
Standards
IEEE 802.3, IEEE 802.3x, IEEE 802.3u, HomePlug® AV, IEEE 1901
Schnittstelle
10/100 MBit/s Auto-MDIX RJ45-Port
Stecker:

Nordamerika Typ B
Euro-Typ C
Großbritannien Typ G

Frequenzband
2 ~ 28 MHz
modulationen
OFDM Symbol Modulation on link synchronization, 1024/256/64/8 - QAM, QPSK, BPSK, ROBO Carrier
Protokoll
TDMA und CSMA/CA
Geschwindigkeit
Powerline: Bis zu 200 MBit/s **
Ethernet: Bis zu 200Mbps (Vollduplexmodus)
Kompatibilität mit Betriebssystem
Windows 7 (32/64-bit), Vista (32/64-bit), XP(32/64-bit)
Geräte
Bis zu 6 (max.)
Überlappende Powerline-Netzwerke
Bis zu 4 (pro elektrischem System)
Abdeckung
bis zu 300 m (984 ft.)
Sicherheit
128-Bit AES (Fortgeschrittener Verschlüsselungsstandard)
LED
Stromversorgung (PWR)
Powerline-Verbindung (PL)

Am besten (Grün)
Besser (Gelb)
Gut (Rot)
keine Verbindung (Aus)

Ethernet -Verbindung (ETH)
Tasten
Synch, Rücksetz
Abmessungen (B x T x H)

A: 55 x 87 x 51 mm (2.2 x 3.4 x 2 in.)
EU: 55 x 87 x 65 mm (2.2 x 3.4 x 2.6 in.)
UK: 55 x 87 x 58 mm (2.2 x 3.4 x 2.3 in.)

Gewicht

A: 74 g (2.6 oz)
EU: 79.4 g (2.8 oz)
UK: 85 g (3 oz)

Stromversorgung
100~240V AC, 50~60Hz
Verbrauch

Aktiver Modus: 3.1 Watts (max.)
Bereitschaftsmodus: 0.5 Watts (max.)

Temperatur

Betriebstemperatur: 0° ~ 40°C (32° ~ 104°F)
Temperatur bei Lagerung: -20° ~ 70°C (-4° ~ 158°F)

Feuchtigkeit
Max. 90% (nicht kondensierend)
Zulassungen
CE, FCC, HomePlug® AV
PACKUNGSINHALT
TPL-306E
Mehrsprachige Installationsanleitung
CD Rom (Dienstprogramm & Bedienungsanleitung)
Netzwerkkabel (1.5 m / 5 ft.)
Die in diesem Dokument enthaltenen Informationen beziehen sich auf Produkte von TRENDnet und können jederzeit ohne vorherige Ankündigung geändert werden.