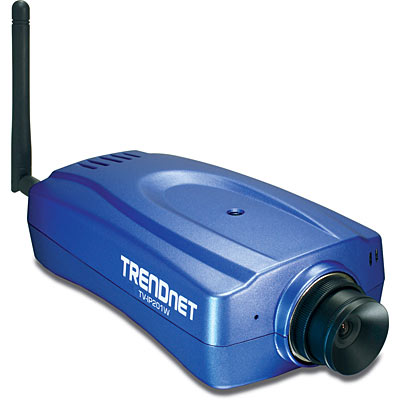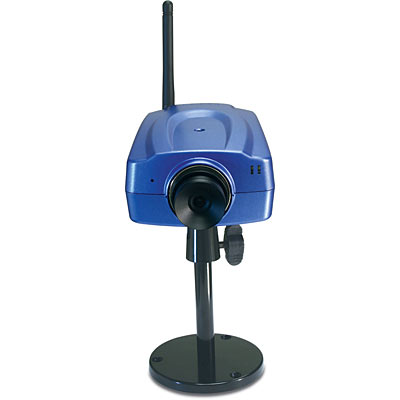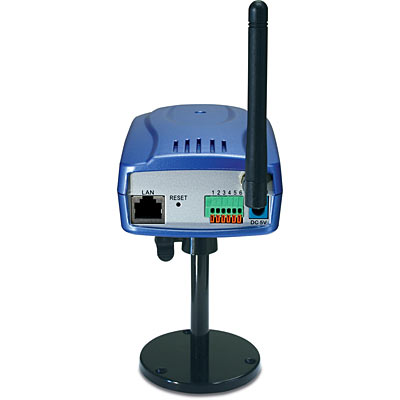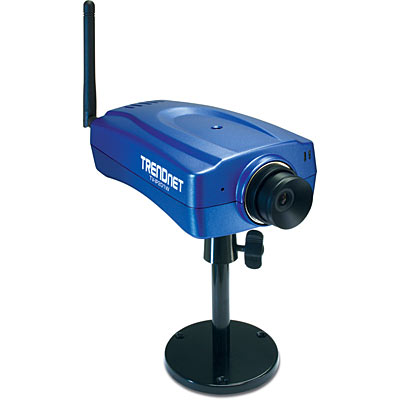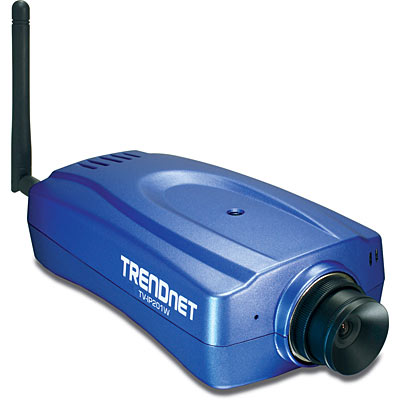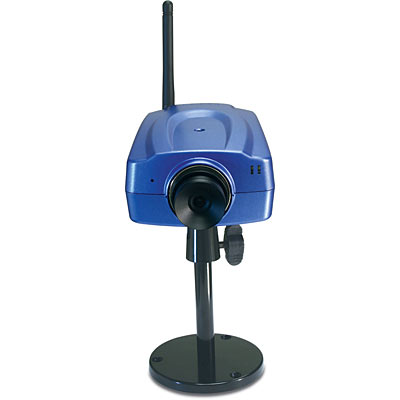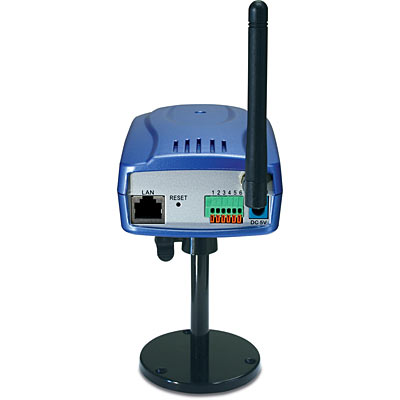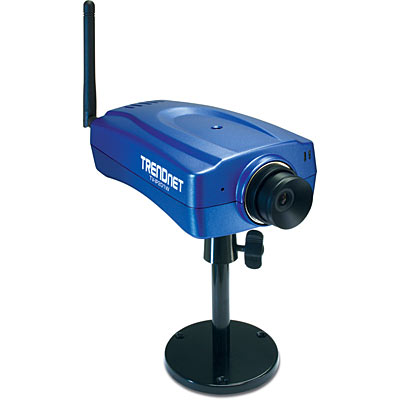 Drahtloser Internet-Kameraserver mit Audiofunktion
No need for an Ethernet connection, video is transmitted over an encrypted wireless signal
View streaming video, hear sounds and record from any Internet connection
Enjoy high quality VGA streaming video
Program motion detection recording, email alerts and more with free software
DISCONTINUED PRODUCT
The TV-IP201W (Version 1.0R) has been discontinued. For a list of discontinued products,
click here
.
Firmware
Dateiname: FW_TV-IP201_201W(v2.00.110).zip
SHA-1 Checksum: F8BCDDA9386B626124E57B49B5289FEC0F0F22B6
Datum
7/25/2017
Dateigröße
2.34 mb
---
Aktualisieren Sie die Firmware von TRENDnet-Produkten NICHT über eine drahtlose Verbindung.
Wenn die Firmware über eine drahtlose Verbindung aktualisiert wird, kann das Produkt Schaden nehmen. Führen Sie Aktualisierungen deshalb bitte nur über verdrahtete Verbindungen durch.
Probleme bei der Aktualisierung der Firmware können das Gerät dauerhaft beschädigen oder seine Funktionsfähigkeit erheblich einschränken. Lesen Sie bitte die "Hinweise zur neuen Firmware" auf unserer Website. Laden Sie die neue Firmware bitte nicht herunter, wenn Sie dort keine Lösung für Ihr konkretes Problem finden.
Firmware Version
: v1.08
Release date
: Jan 2008
Release note
: 
1
. Add live view only web pages of ActiveX and Java mode, the URL is:
ActiveX mode: http://ip/tvaview.asp (Please install ActiveX before using this link)
Java mode: http://ip/tvjview.asp (Please install JRE before using this link)
2
. Add login authenticate dialog before index page.
Dateiname: FW_TV-IP201_201W(v1.08).zip
SHA-1 Checksum: F5FDD822BDD7597029BD11DF9D71E0D24BC51839
Datum
7/25/2017
Dateigröße
2.54 mb
Kurzanleitung zur Installation
---
---
---
---
---
---
Bedienungsanleitung
Dateiname: UG_TV-IP201W.pdf
Datum
6/27/2007
Dateigröße
3.23 mb


Bildsensor
Sensor
1/4" Farb-CMOS-Sensor
Auflösung
640 x 480 Pixel
Objektiv

f: 6.0 mm
F: 1.8 (CS-Mount-Standard, auswechselbar)

Mindestbelichtung:
2.5lux
Audio
Mikrofoneingang:
Internes Mikro (mono)
Lautstärkeregelung
Einstellbar
Komprimierung
ADPCM/PCM
Video
Bildfrequenz
30 fps bei CIF, QVGA, VGA
Komprimierung
M-JPEG
Auflösung & Lichtfrequenz
176 x 144, 320 x 240, 640 x 480, außen/innen/50Hz/60Hz
Einstellung der Bildfrequenz, Spiegelung
1, 3, 7, 12, 15, 25, 30 (abhängig vom Videoformat), vertikal/horizontal
Regelungen
Ja (Helligkeit / Kontrast / Sättigung / Schärfe)
Drahtlose Verbindung
Standard
IEEE 802.11b/g
Frequenzbereich
2,4 - 2,4835 GHz
Modultechnik
82.11b: DSSS
802.11g: OFDM
Verschlüsselung
64/128-Bit WEP
Datenrate
802.11g: 54, 48, 36, 24, 12, 9 und 6 MBit/s
802.11b: 11, 5,5, 2 und 1 MBit/s
Software
Browser
Internet Explorer 5.0 oder höher, Netscape 6.0 oder höher
Anwendung
IP View und Active X
Unterstützte Betriebssysteme
Windows 98SE, ME, 2000, XP,Vista
Hardwaredaten
System
Prozessor
RDC1610
SDRAM/Flash OS
16MB/4MB Linux
Betriebssystem
Linux
E/A & Steuerung
Eingang
1 x, 2-polig
(Photo Relay. Max.: 9-40 V Gleichstrom, Abfall: 0 V Gleichstrom)
Ausgang
1 x, 2-polig
(Photo Relay. Ruhestrom: 70 mA - 100 mA, 30 Ohm. Leerlaufspannung: 240 V AC oder 350 V DC)
RS-485
Halbduplex (zur Ansteuerung des externen Schwenk-/Neigegeräts)
Anforderungen
Speichergröße
512 MB oder mehr
Intel Celeron 1,1 GHz oder besser (Pentium 4 empfohlen). VGA-Auflösung: 800 x 600 oder höher
Hinweis: Nach Angaben des Ingenieurs sind mindestens P4 3,0GHz, 1GB RAM erforderlich, um mit allen 8 Kameras gleichzeitig Aufnahmen durchführen zu können.
Technische/Umweltdaten
Abmessungen
180 x 83 x 47 mm
Gewicht, Standhöhe
Kamera: 247 g
Ständer: 116 g 128 mm
Stromversorgung
Externes Netzteil (5 V Gleichstrom, 2,5 A)
Stromverbrauch
max. 4,5 Watt
Temperatur
Betrieb: 5 °C bis 40 °C
Lagerung: -25 °C bis 50 °C
LEDs
Stromversorgung: Blau Link/Aktiv: Orange
Luftfeuchtigkeit
5 - 95 % (nicht kondensierend)
Sicherheit & Elektromagnetische Verträglichkeit
CE, FCC
Kommunikation
LAN
10/100 MBit/s Auto-Sensing, Auto-MDIX
Protokoll
HTTP, FTP, TCP/IP, UDP, ARP, ICMP, DHCP, PPPoE, DDNS, SMTP, UPnP
PACKUNGSINHALT
TV-IP201W
Dienstprogramm-CD
Mehrsprachige Installationsanleitung
RJ-45-Ethernetkabel
Netzteil (5 V, 2,5 A)
Die in diesem Dokument enthaltenen Informationen beziehen sich auf Produkte von TRENDnet und können jederzeit ohne vorherige Ankündigung geändert werden.