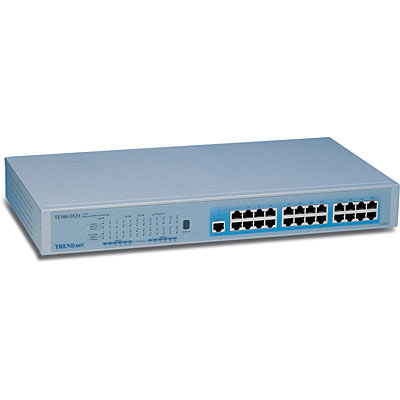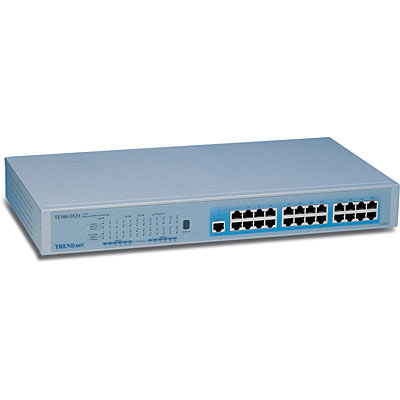 24-port 10/100Mbps Dual Speed Stackable Fast Ethernet Hub
The TE100-DS24 dual speed stackable fast Ethernet hub provides a phenomenal level of flexibility and ease of use for migration to higher bandwidth network environments.

The optional TE100-DSM switch module can be installed in any hub in the stack, making it possible to transparently bridge between 10Mbps and 100Mbps segments.
In a managed hub stack, more than one TE100-DSM module can be used to provide automatic redundancy.

One 100Base-TX switched port module and one switched 100Base-FX port are also available for greater configuration flexibility.
DISCONTINUED PRODUCT
The TE100-DS24 (Version 1.0) has been discontinued. For a list of discontinued products,
click here
.